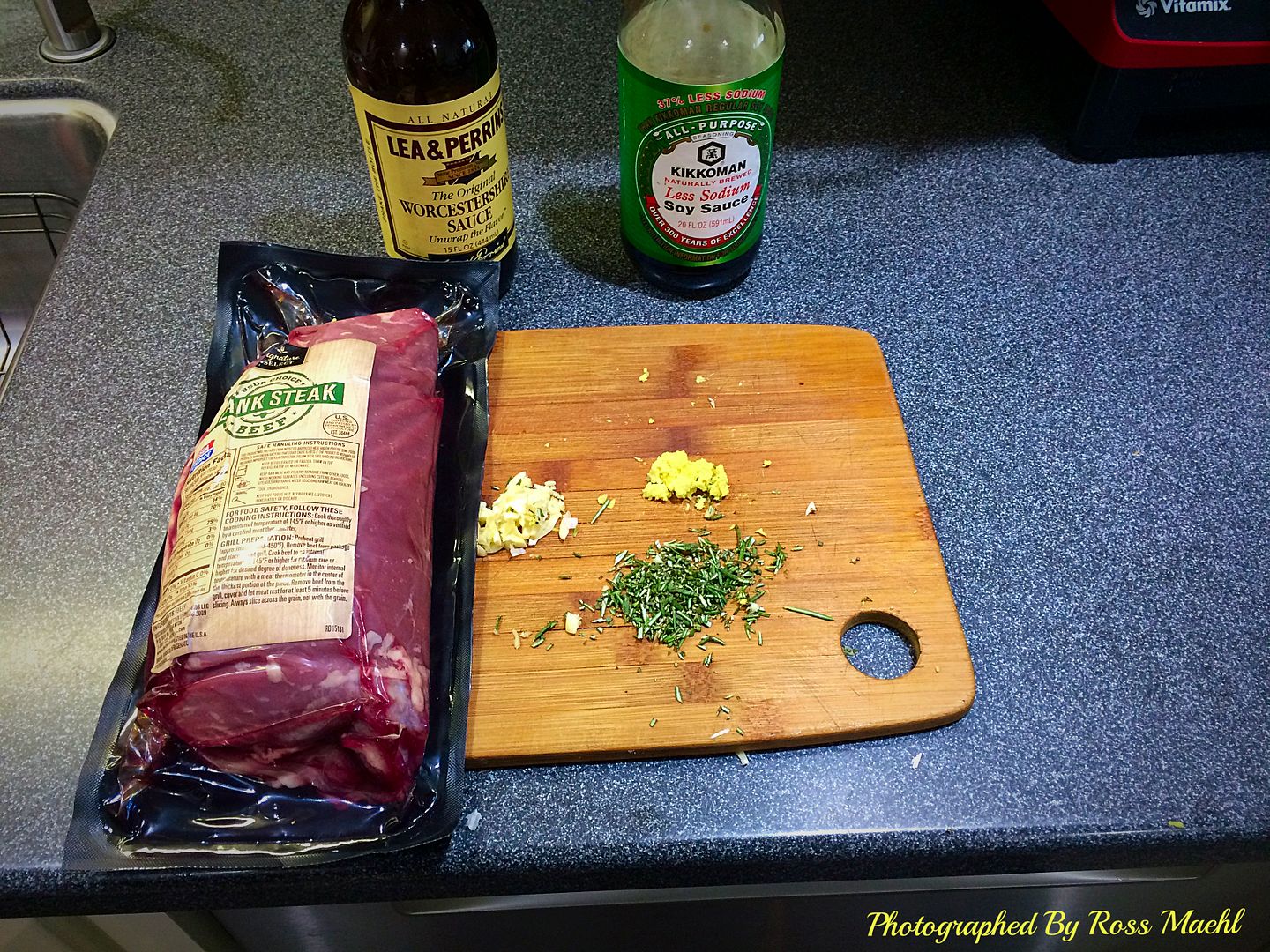 2 lb. flank steak and marinade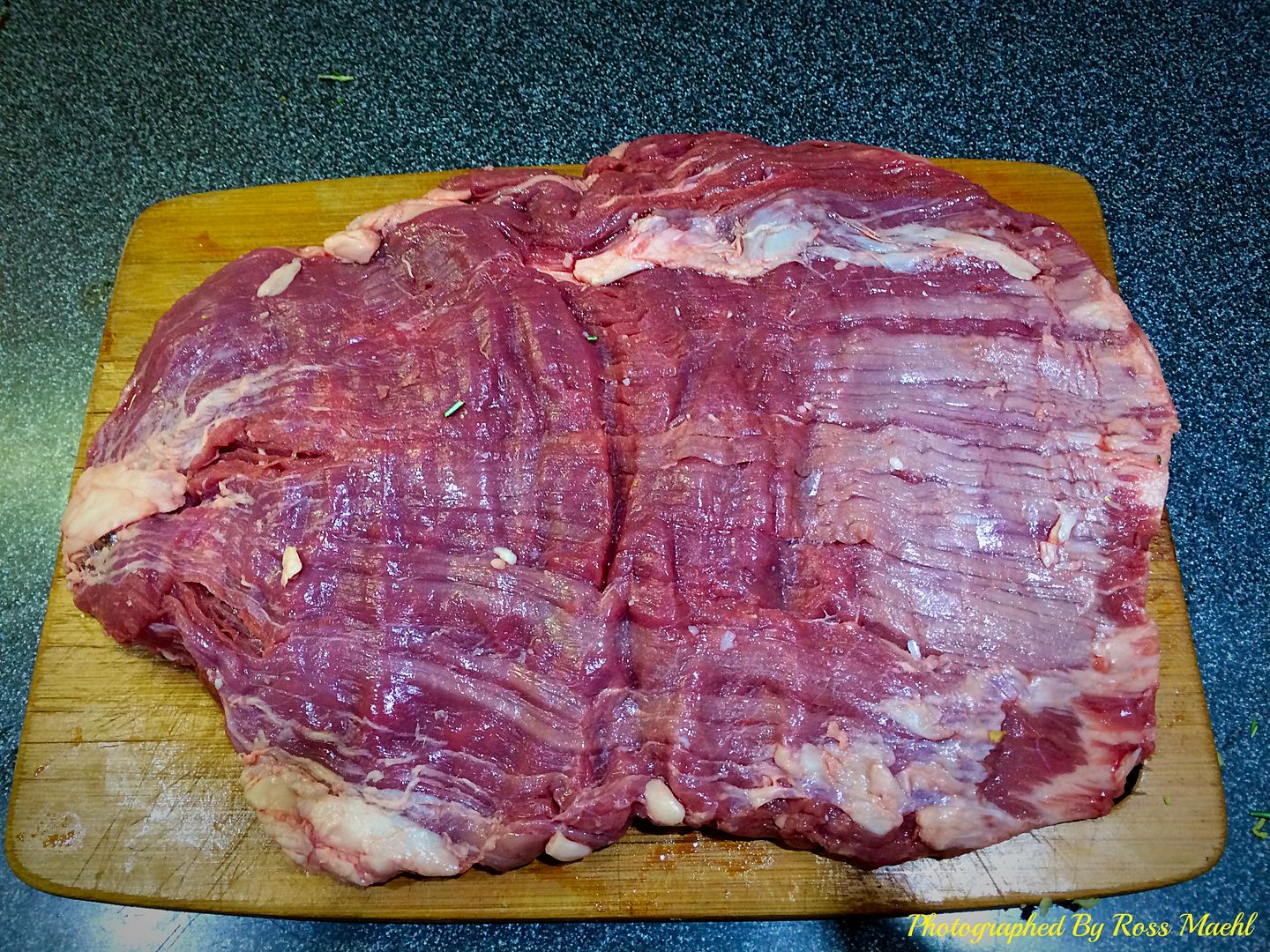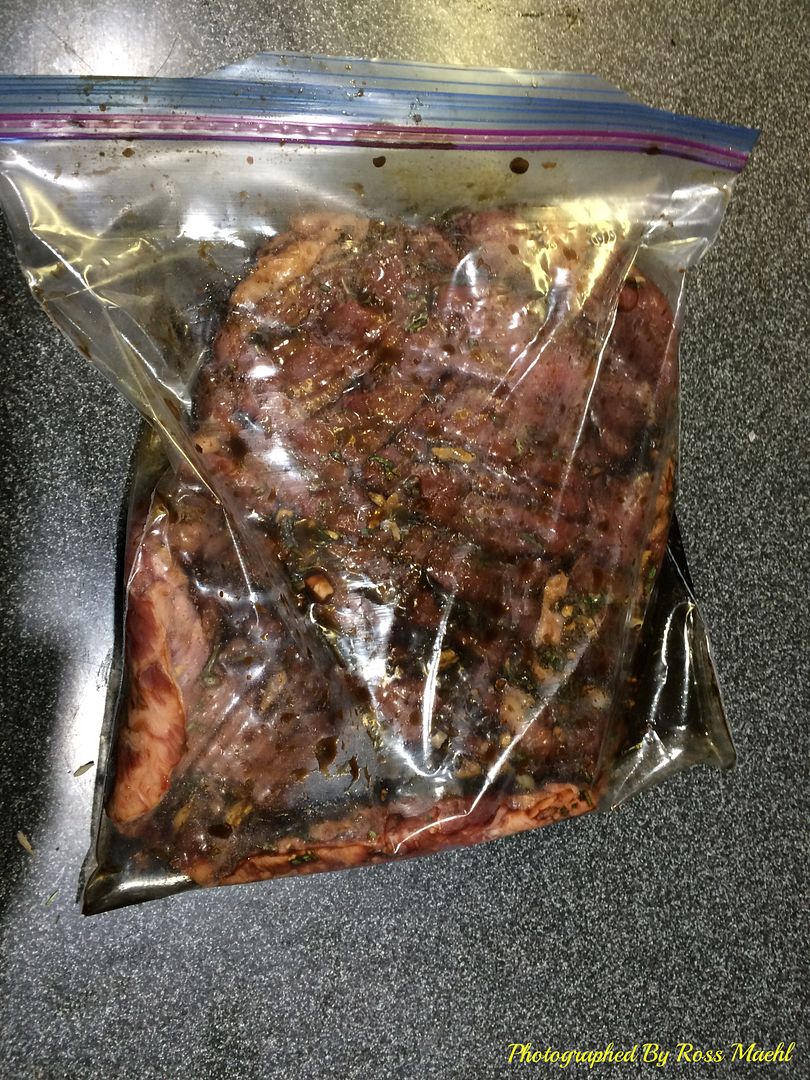 In the marinade for 4hrs.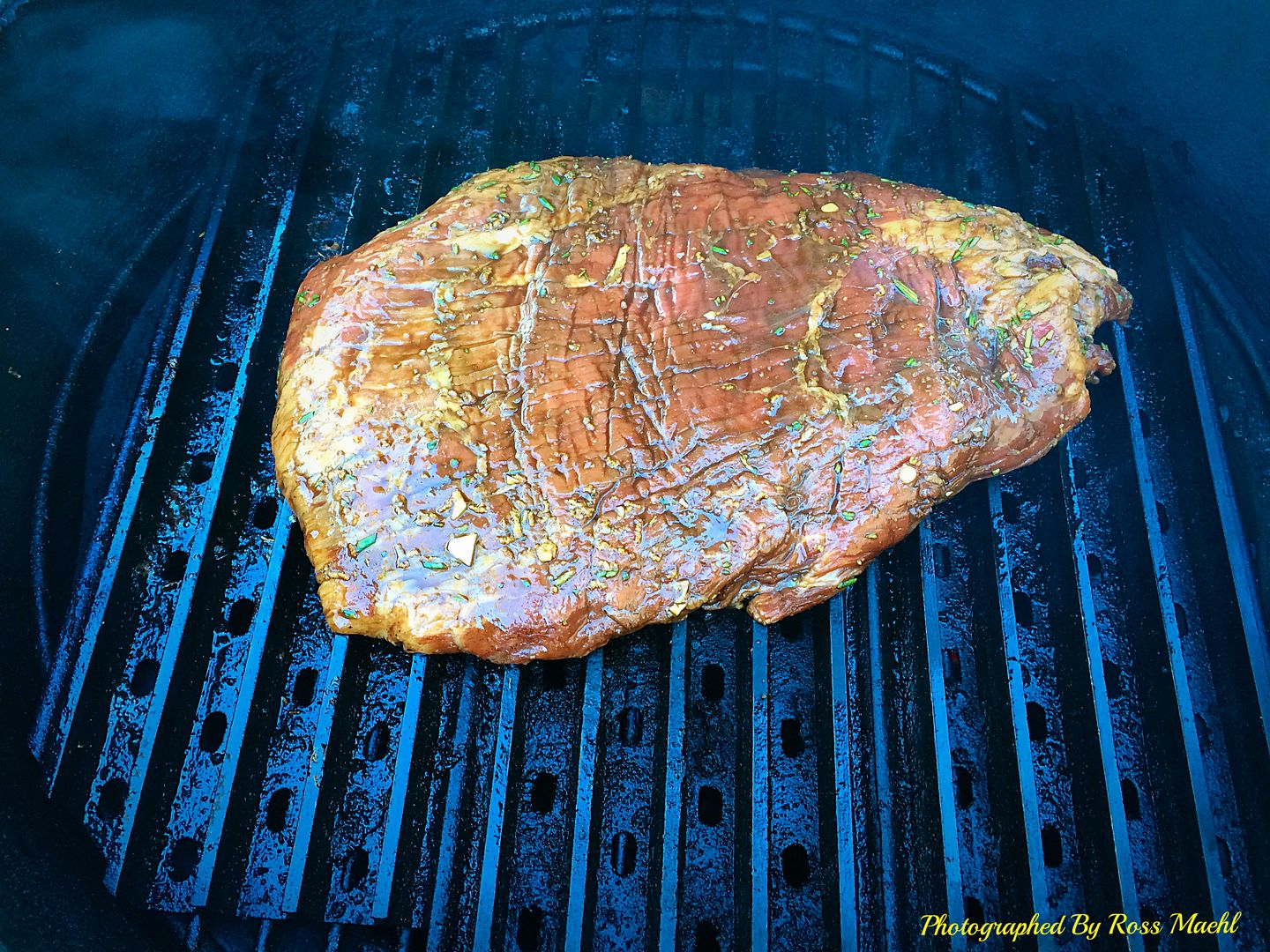 At 400* on grill grates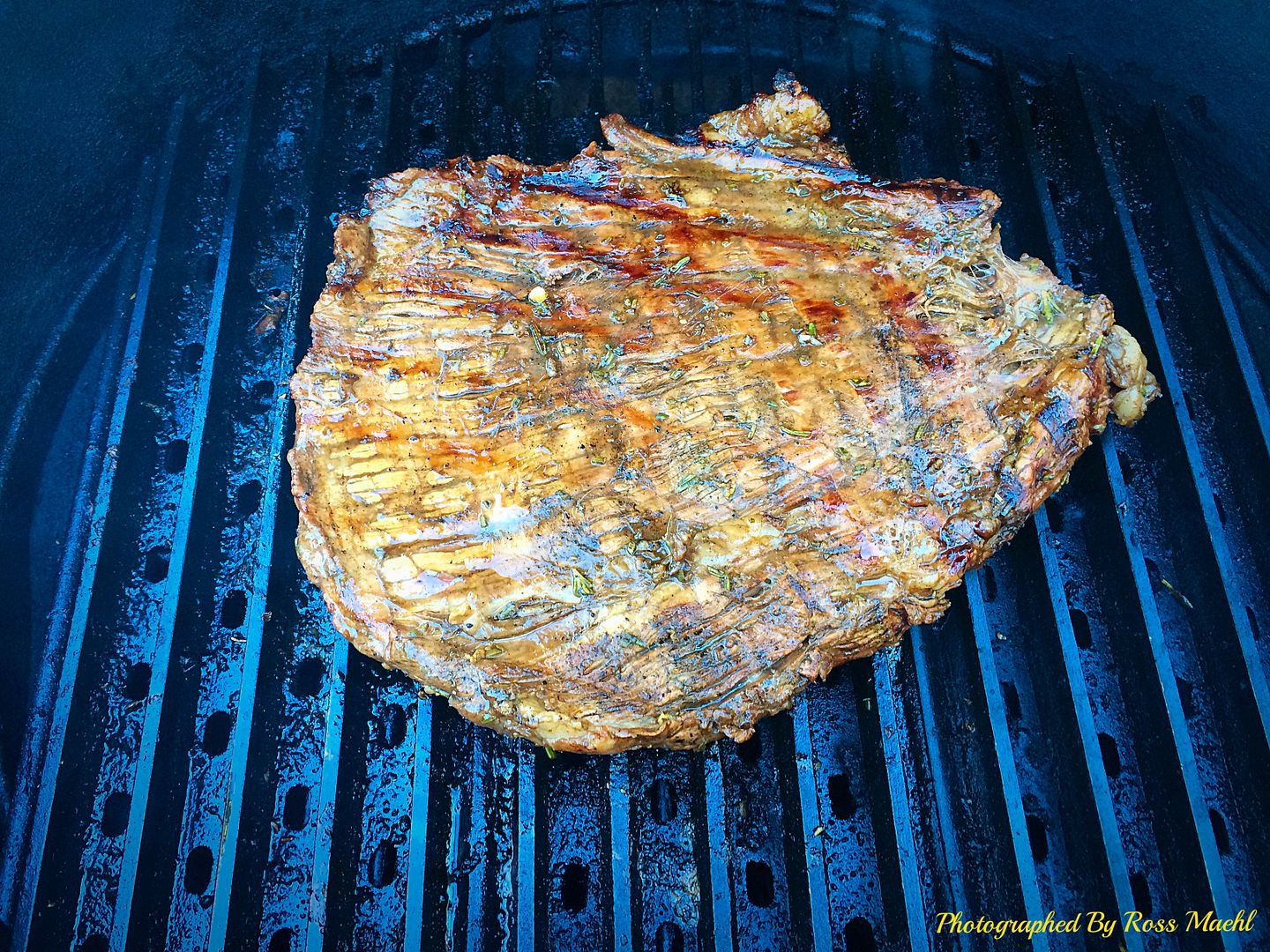 Pulled @ 8min. and rest for 10min.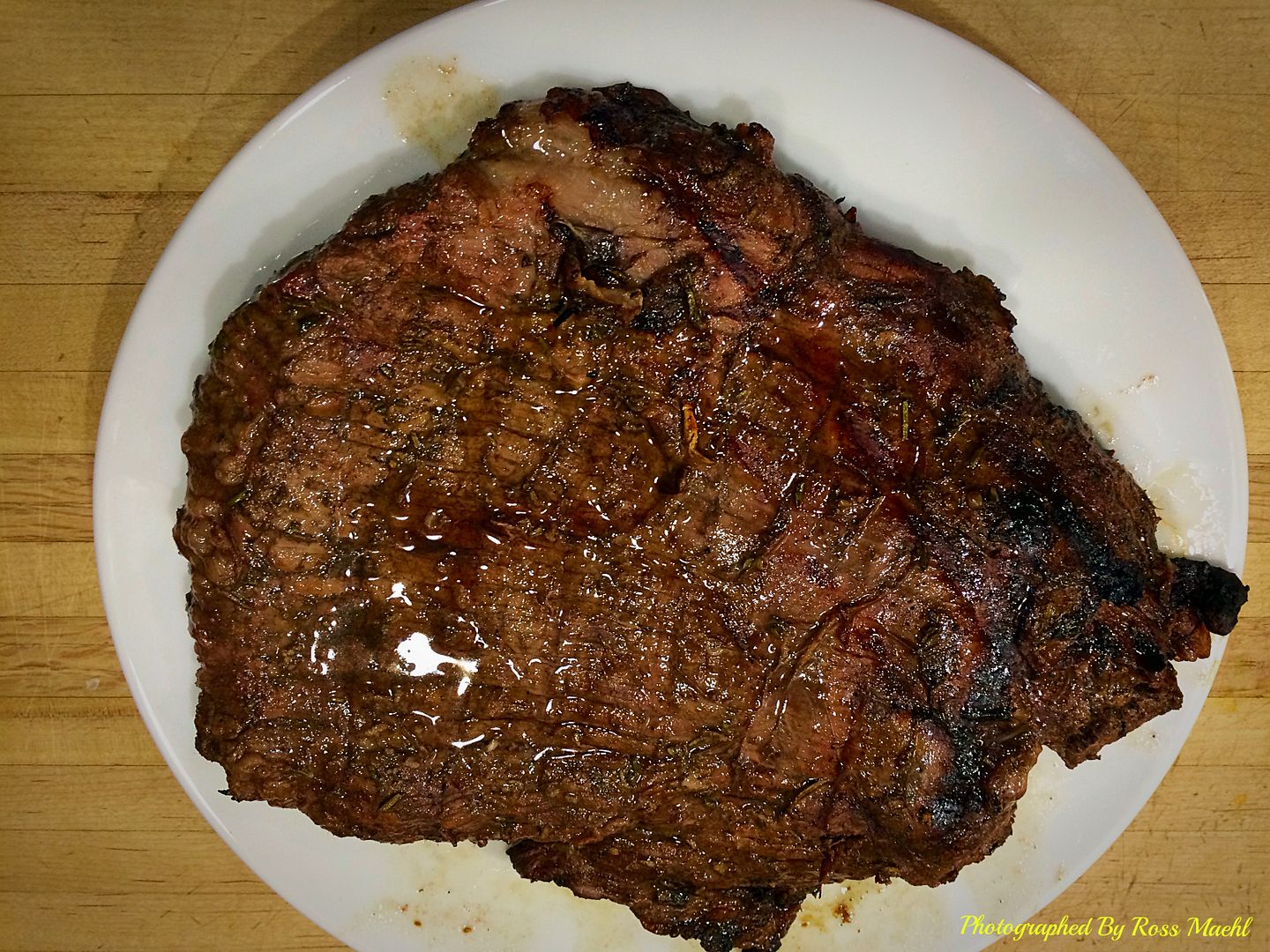 After the rest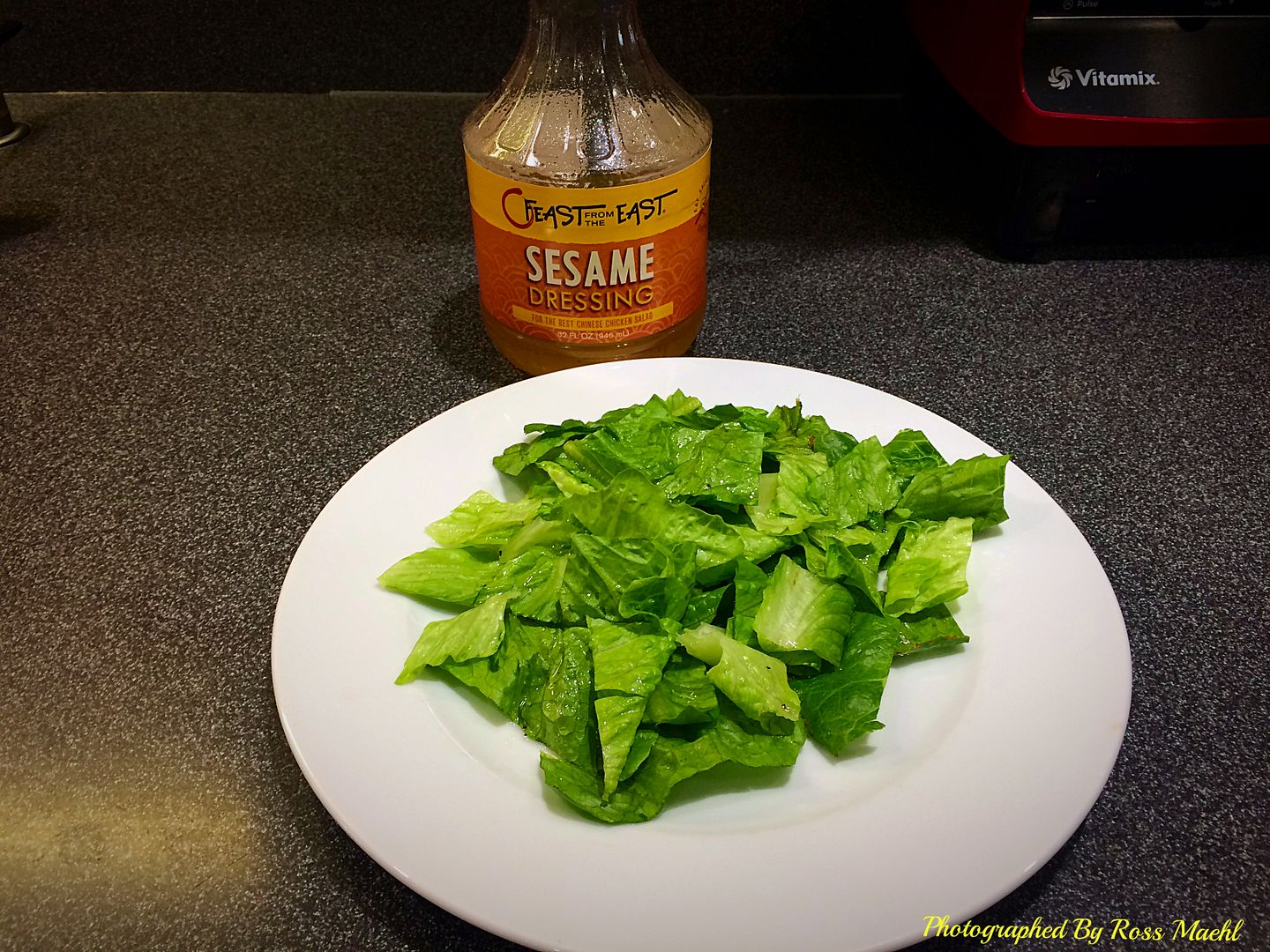 Made a salad of Romaine and dressing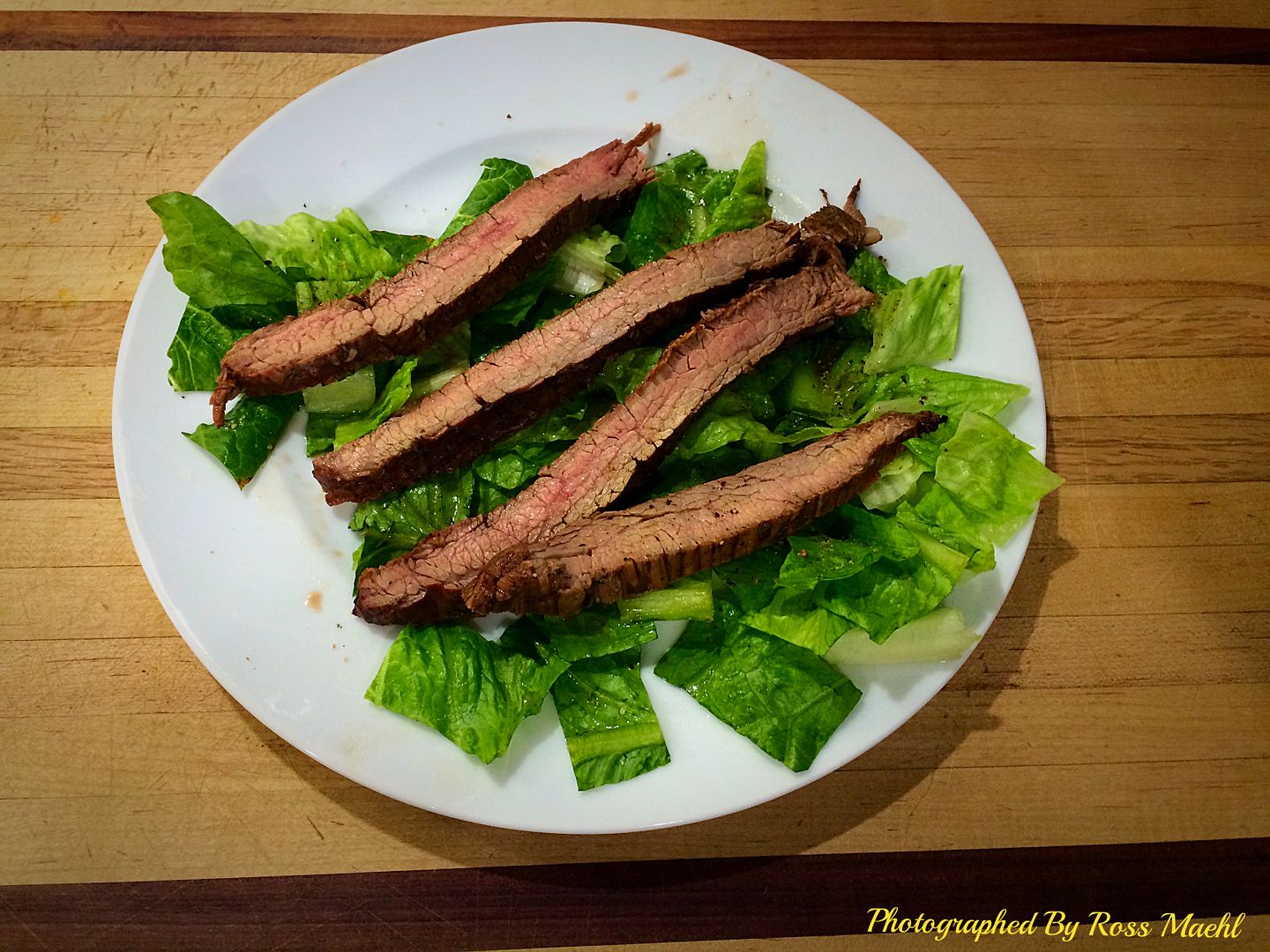 This marinade wonderful and I well do it again and again
Recipe:
One 2-lb flank steak

Marinade

1/4

cup soy sauce

1/4

cup Worcestershire sauce

1

clove of garlic, smashed and diced

1/2

tablespoon fresh graded ginger

1/2

tablespoon rosemary, finely diced

1/4

teaspoon fresh ground pepper (a few turns of the grinder)
Rinse the meat and pat dry.

In a large freezer bag add all the marinade ingredients and shake, combining it all together.

Add the meat to the bag, zip it, and try to avoid excess air.

Put freezer bag into the refrigerator for a couple of hours (up to six) and occasionally shake it up, making sure the marinade is being evenly distributed to the meat.

Warm up grill to medium high heat and remove meat from baggie.

Grill for six minutes each side for a medium rare steak, but adjust for thickness as needed.

Remove from grill and let sit for 20 minutes to let juices settle.

Slice across the grain in thin slices.