Marinade overnight in the fridg. took it out of the marinade 1 hrs.
before putting on the BGE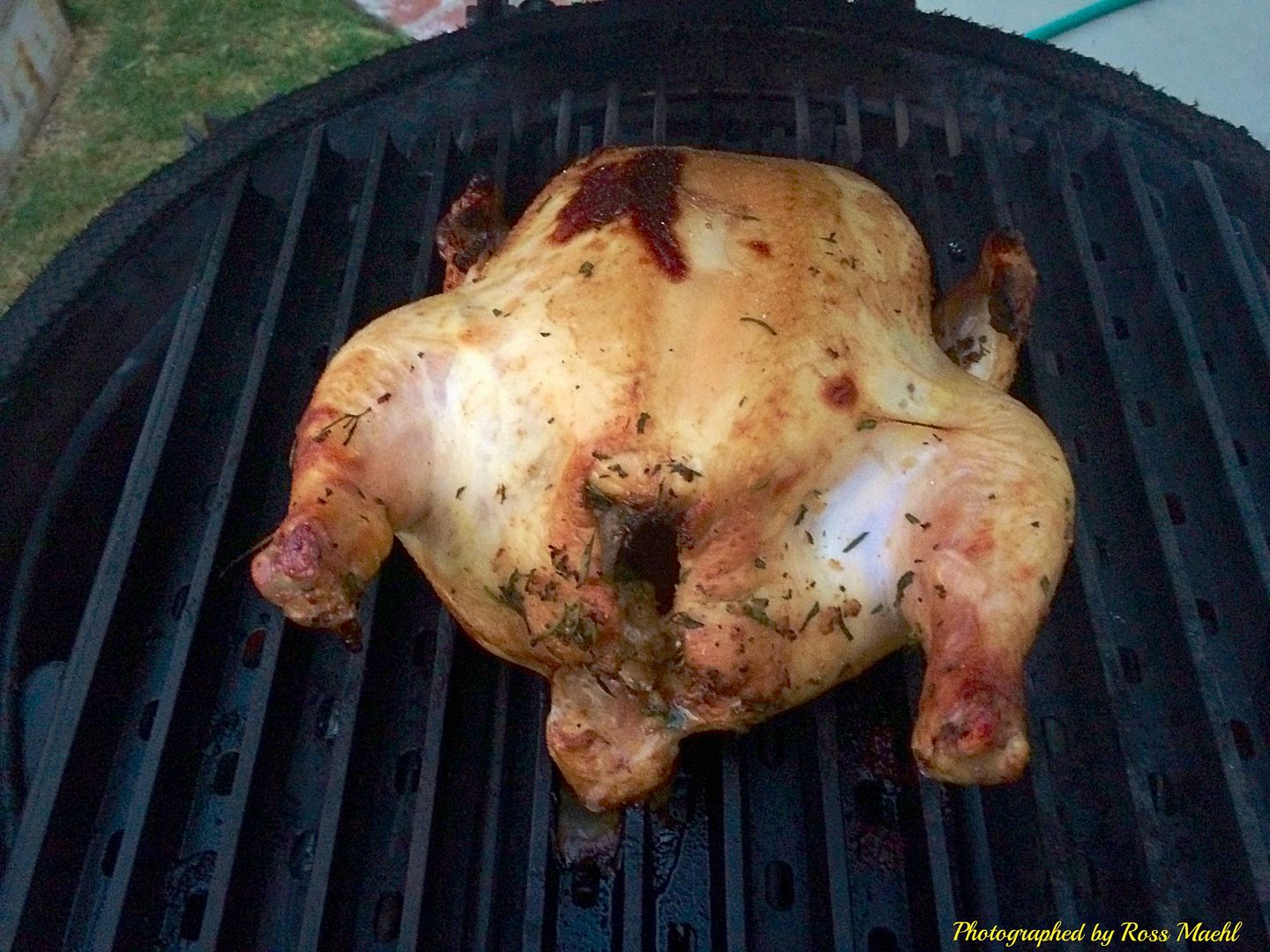 BGE preheated @400* the Chicken has been roasting for 10 mim.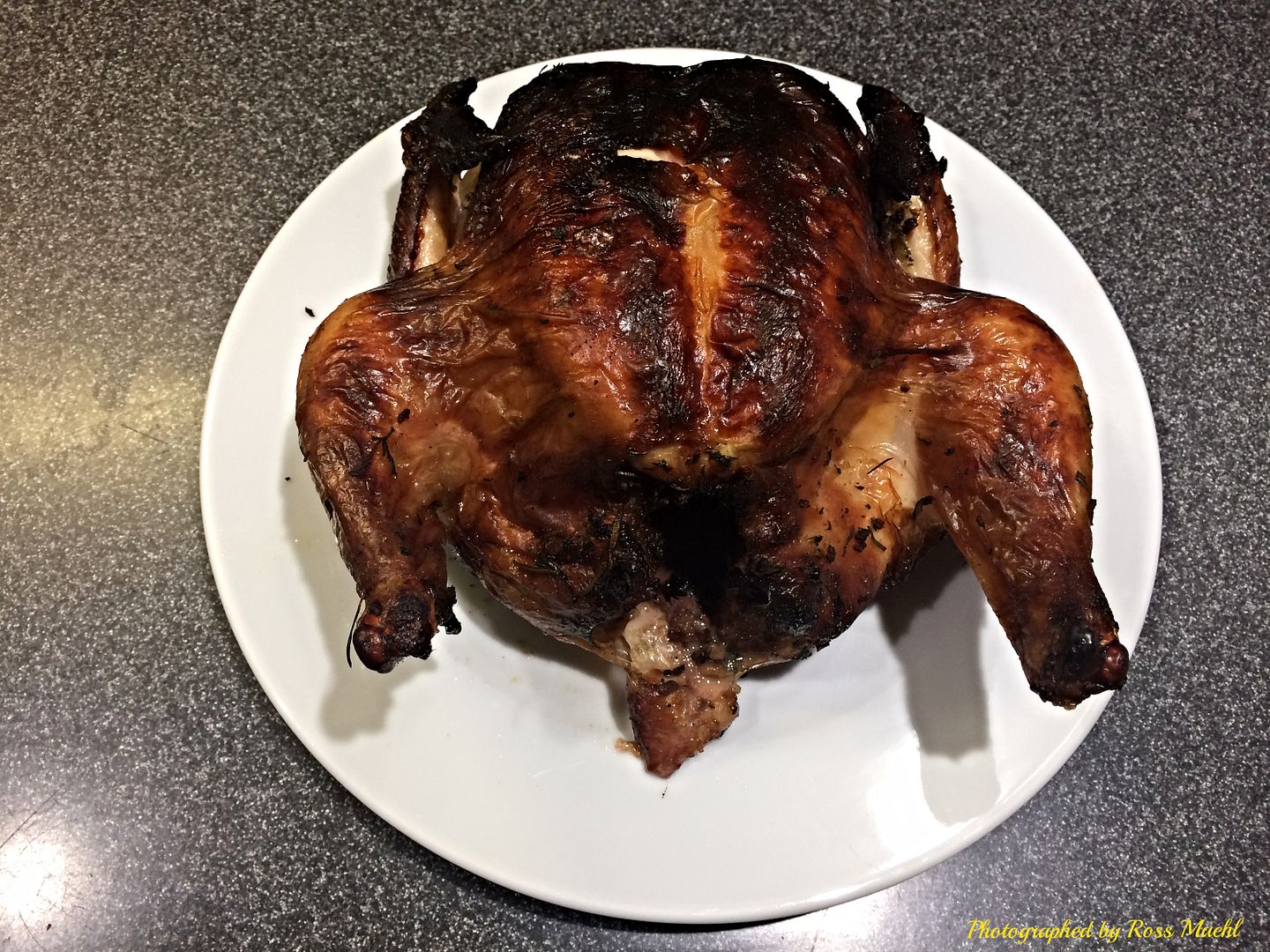 Pulled @ 1 hr. 165* interior and let rest for 15 min.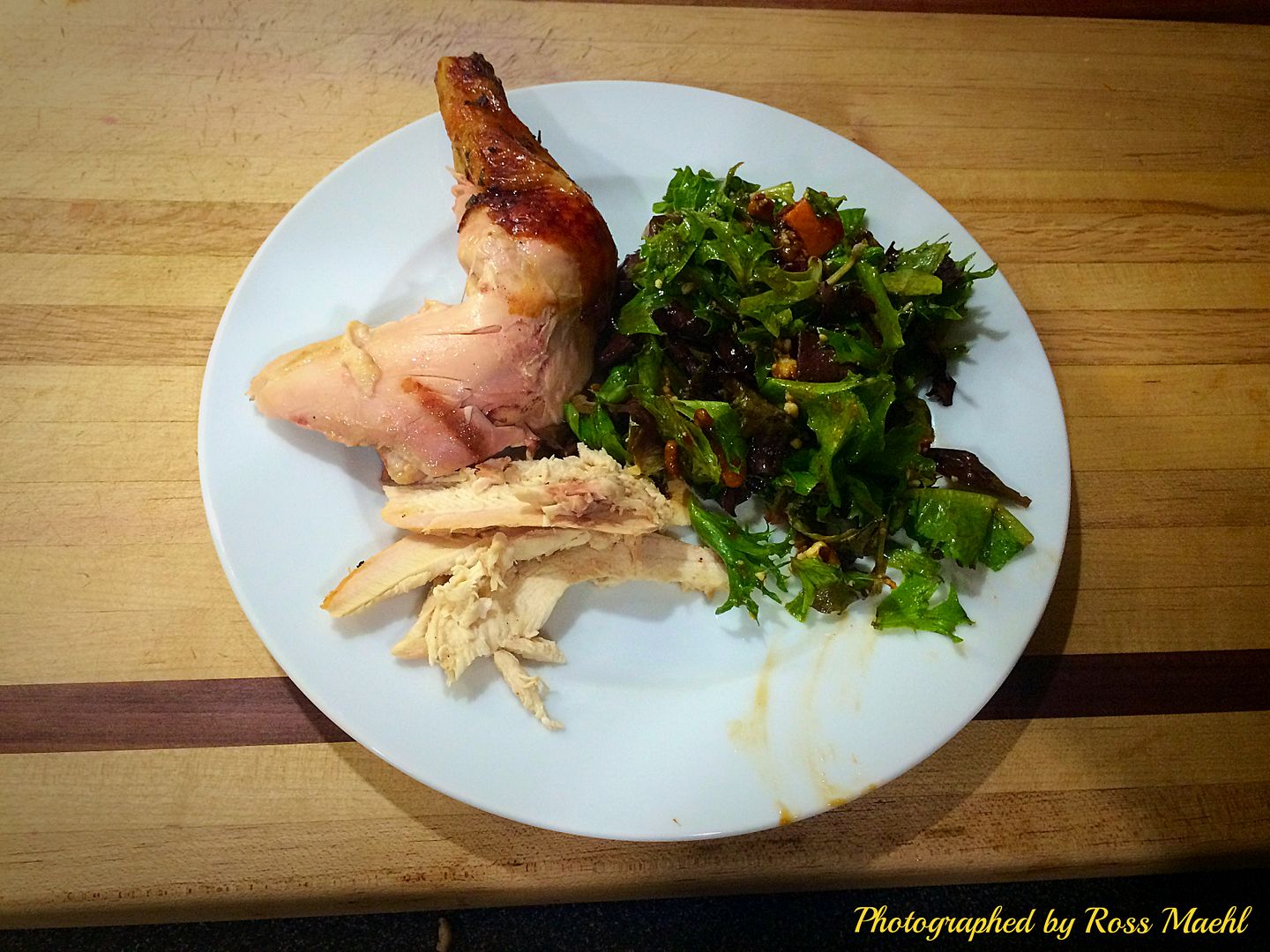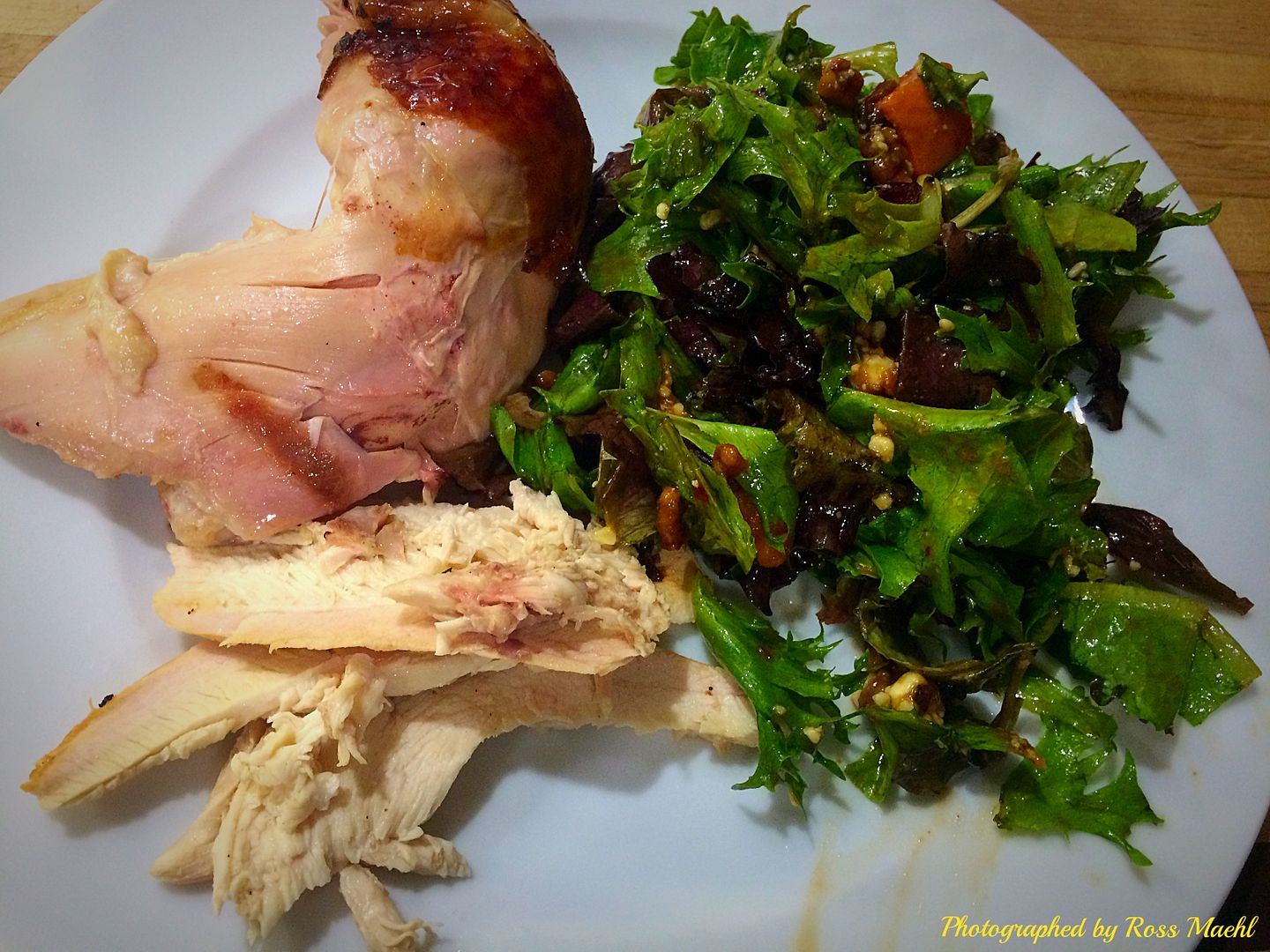 This turned out delicious and served with a mixed salad
that Jackie made
Thanks for lookin!
Ross