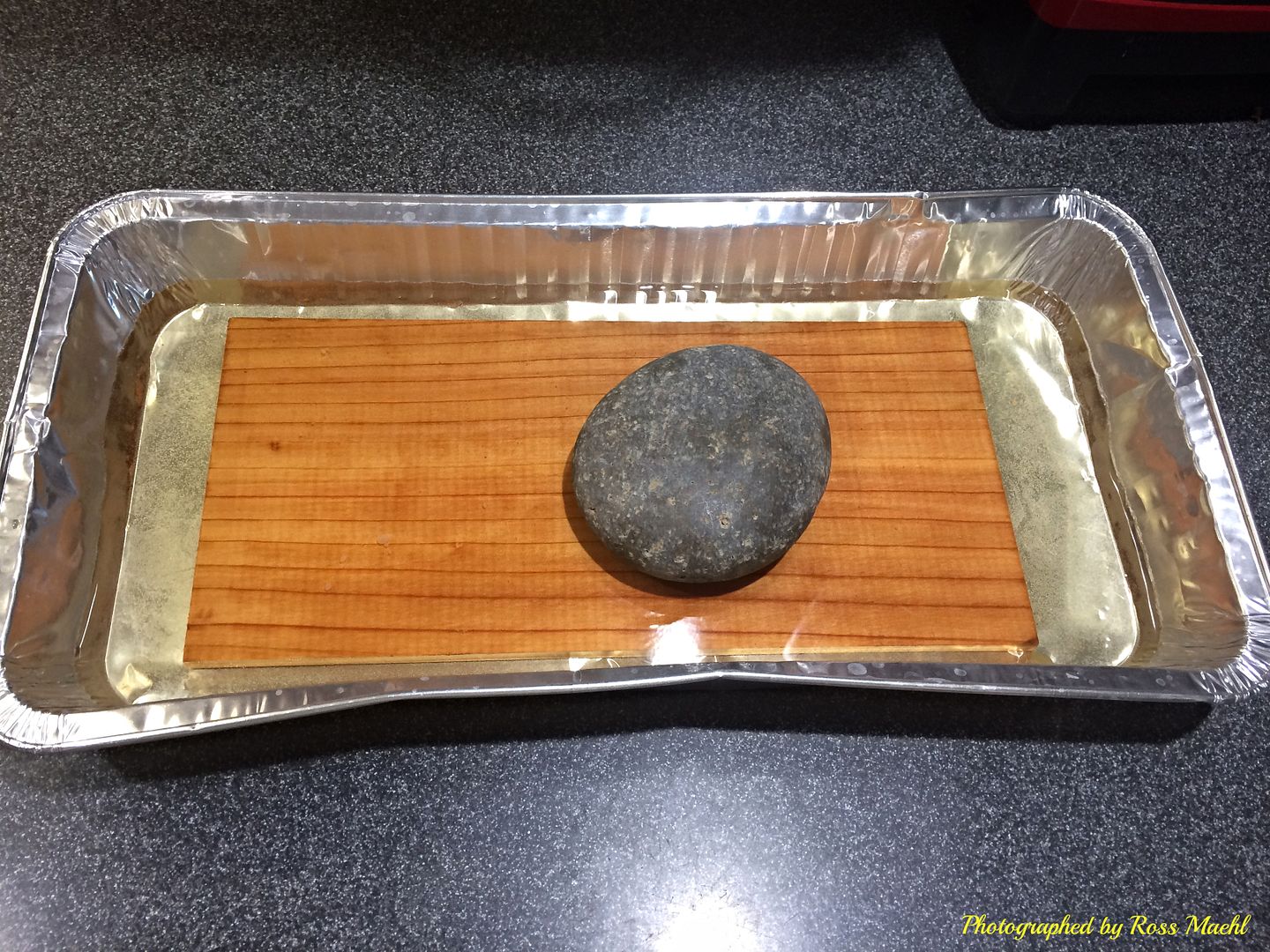 Soaked a Cedar Plank in white wine for 4 hrs.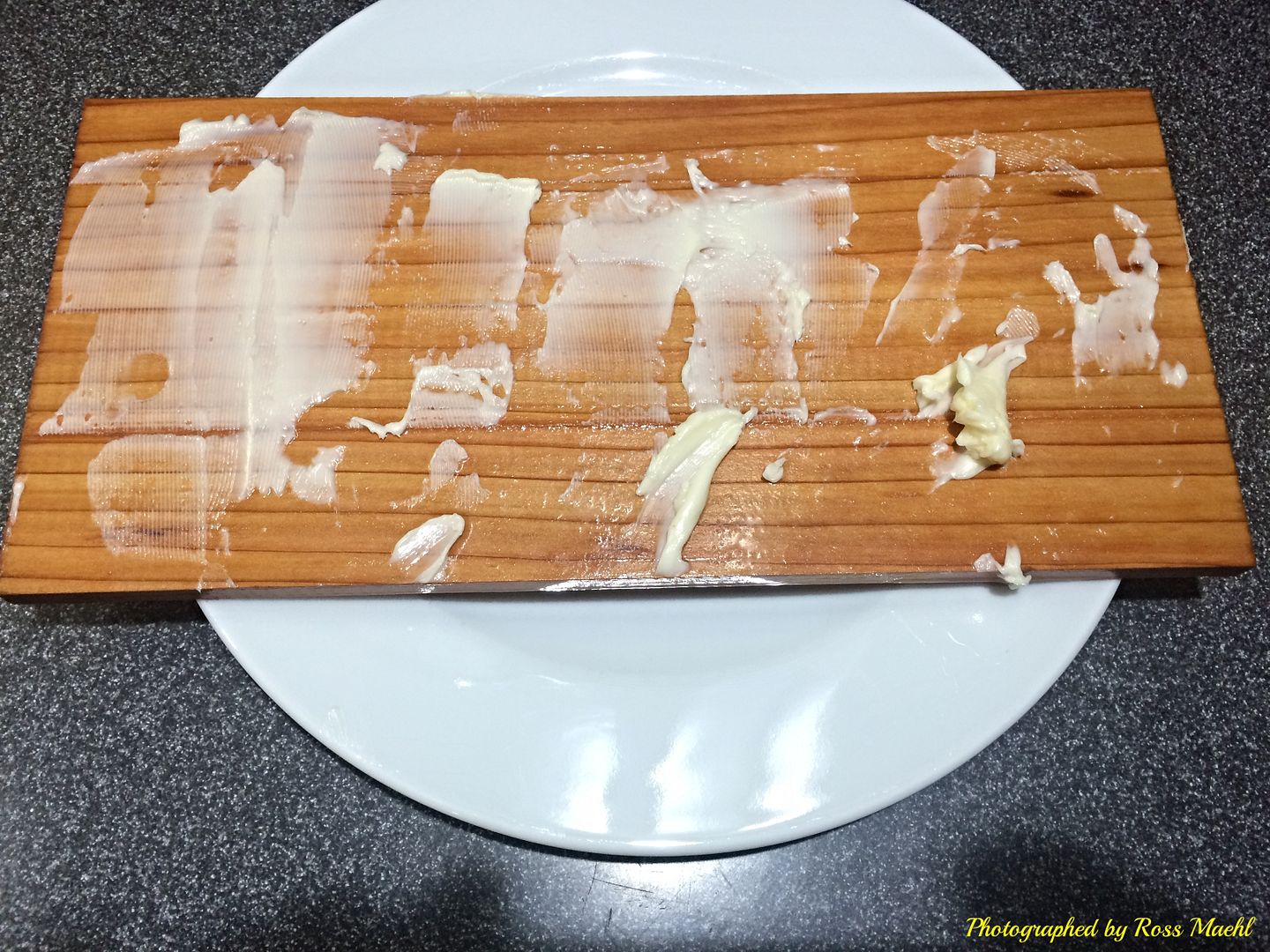 Buttered the plank before I put the Salmon on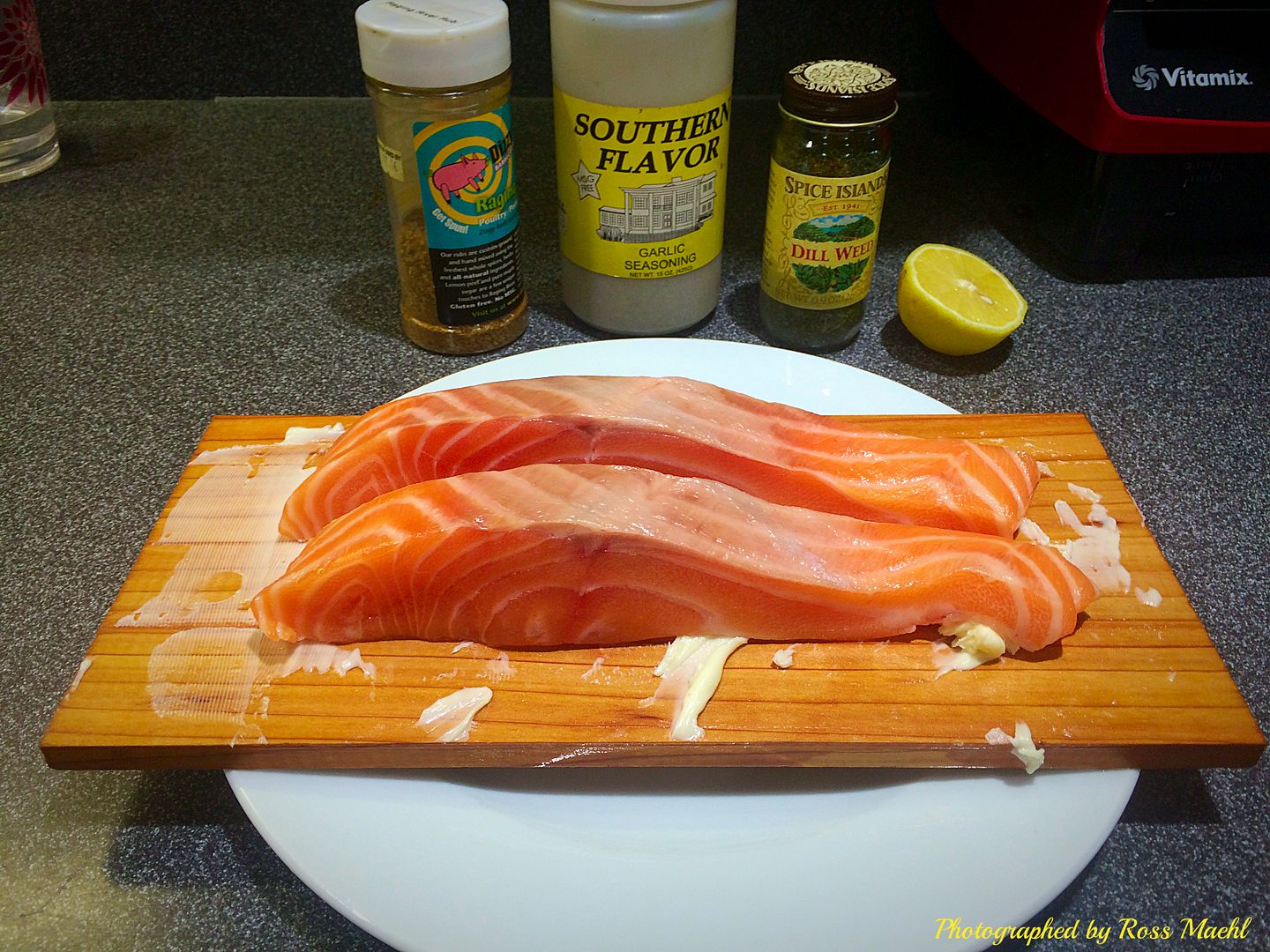 Seasoned with Dizzy Pig Raging River, Southern Flavor Garlic
Seasoning, Dill Weed, and Lemon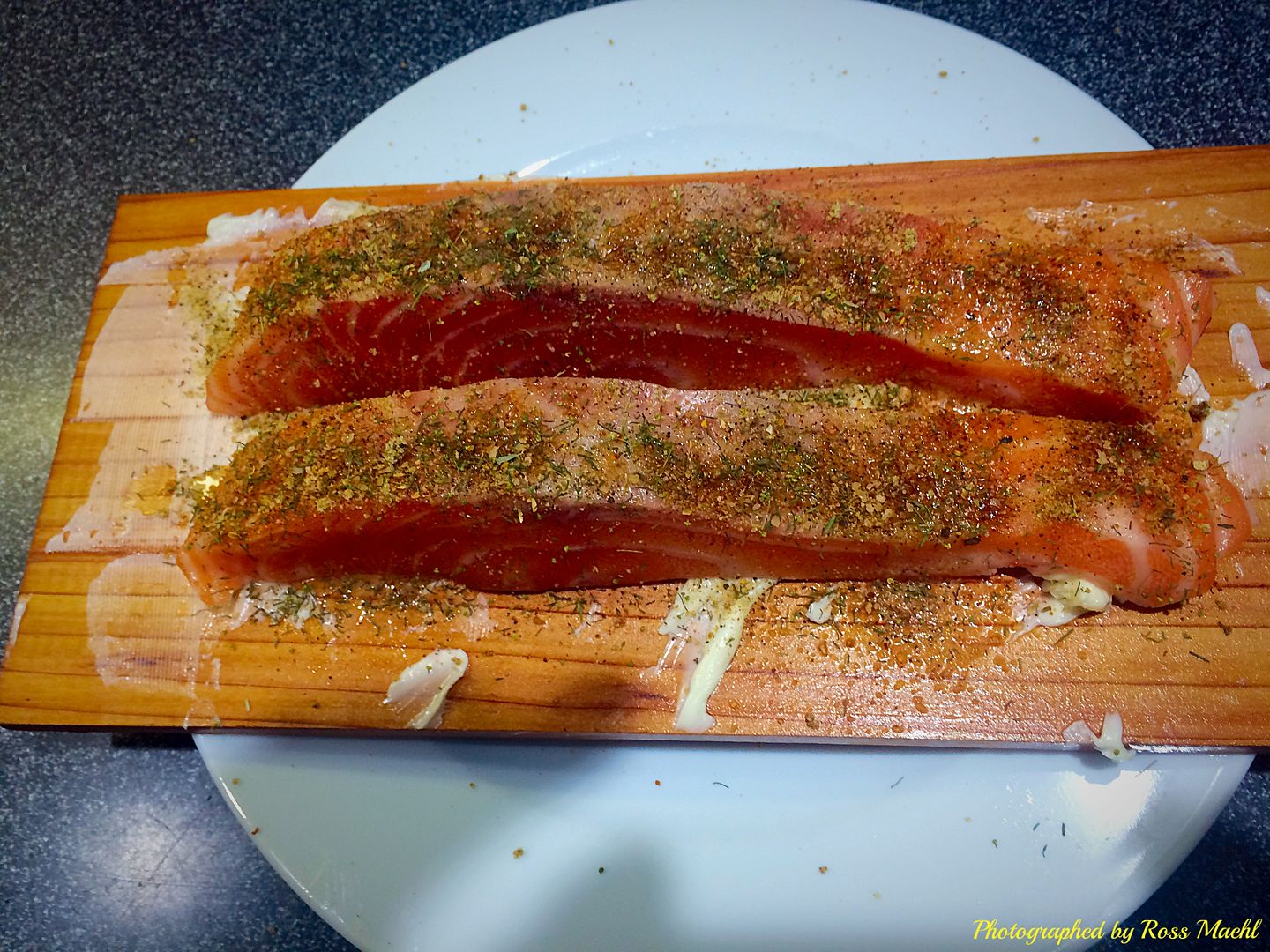 All seasoned and ready for a short grill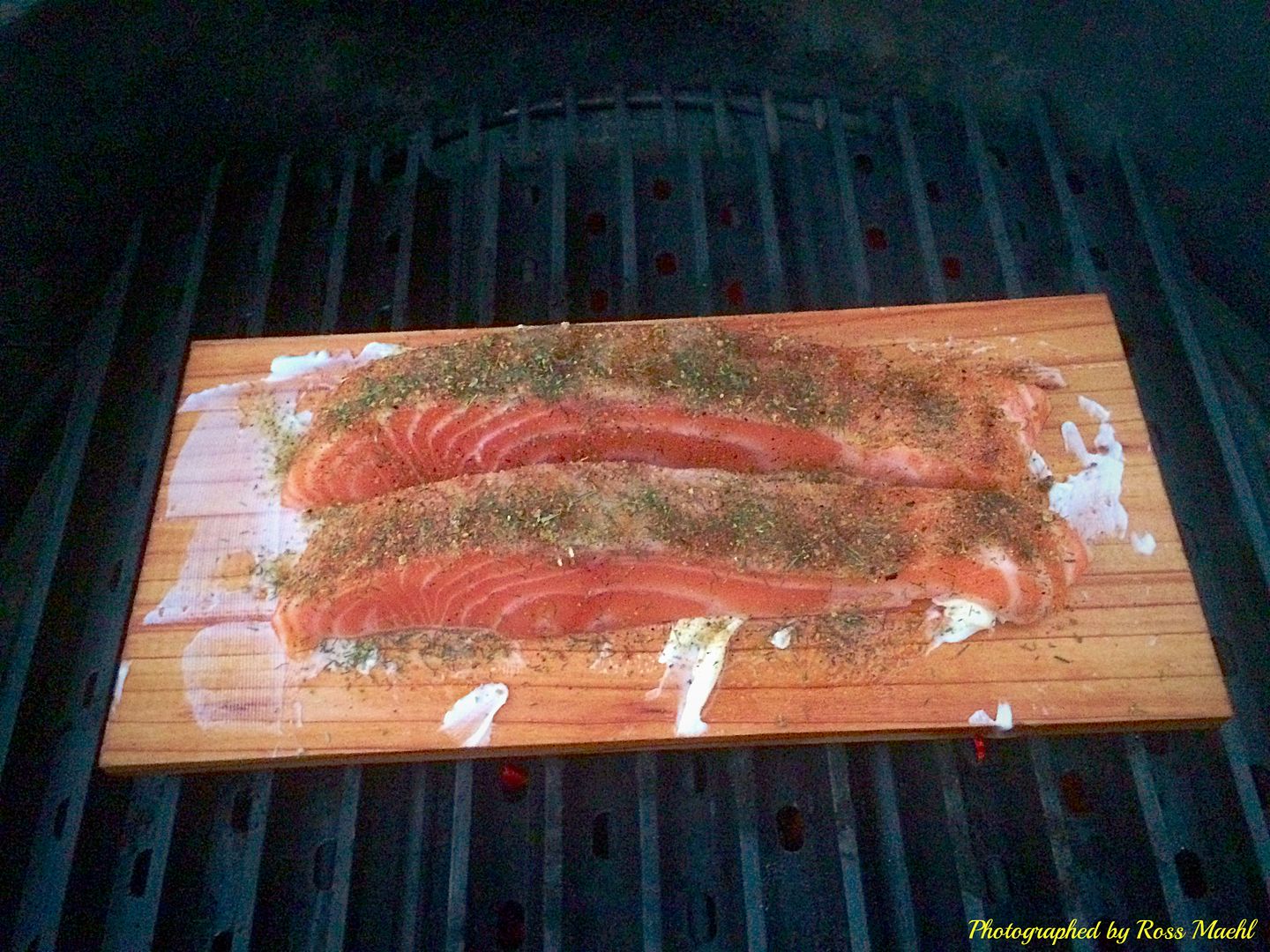 On the Grill Grates in the BGE direct @ 425* 12 min.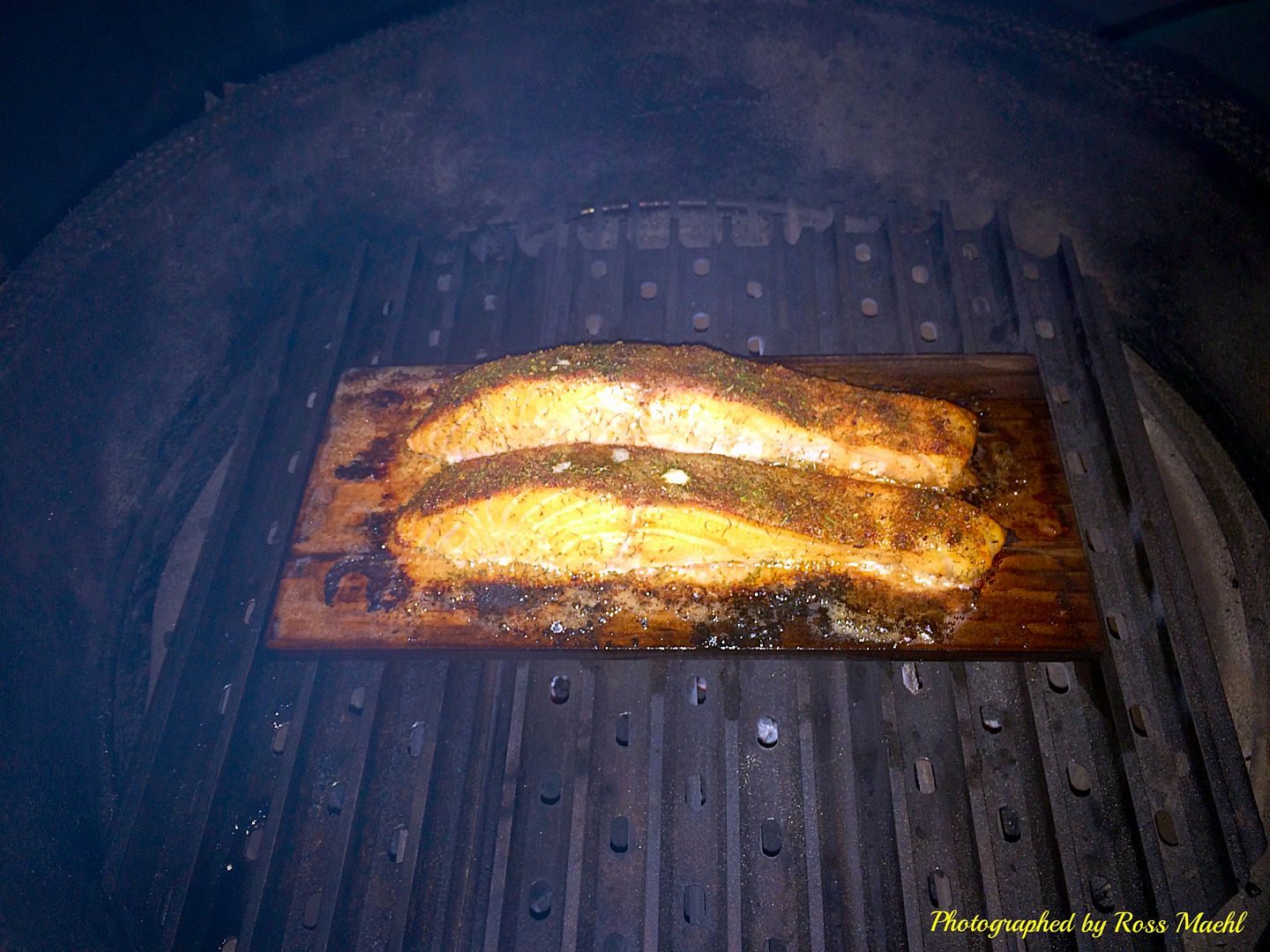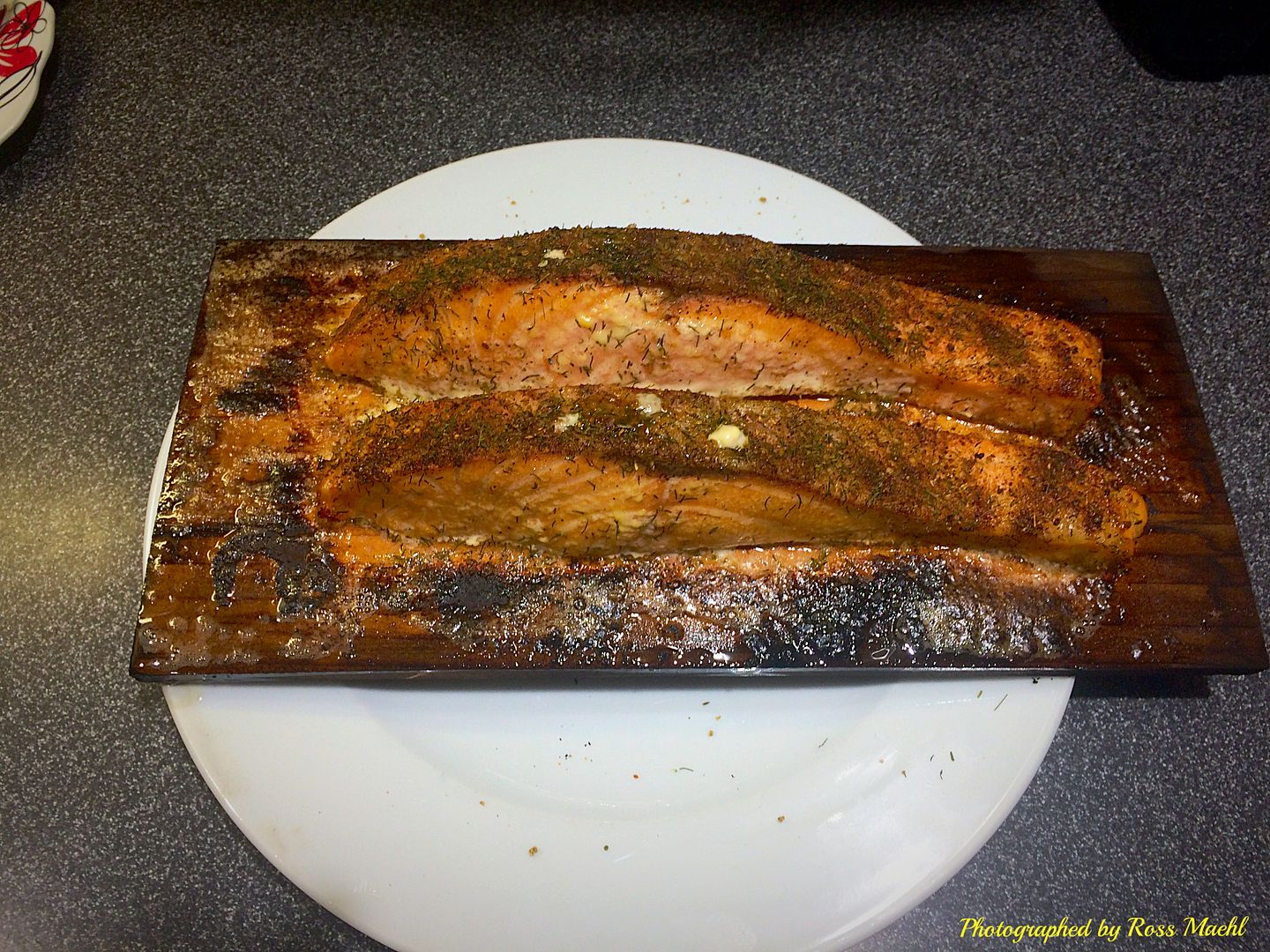 A couple of lime seeds but I sure looks like it wellbe wonderful,
served with Sait'e Broccli that Jackie made. And it was!
Thanks for lookin!
Ross