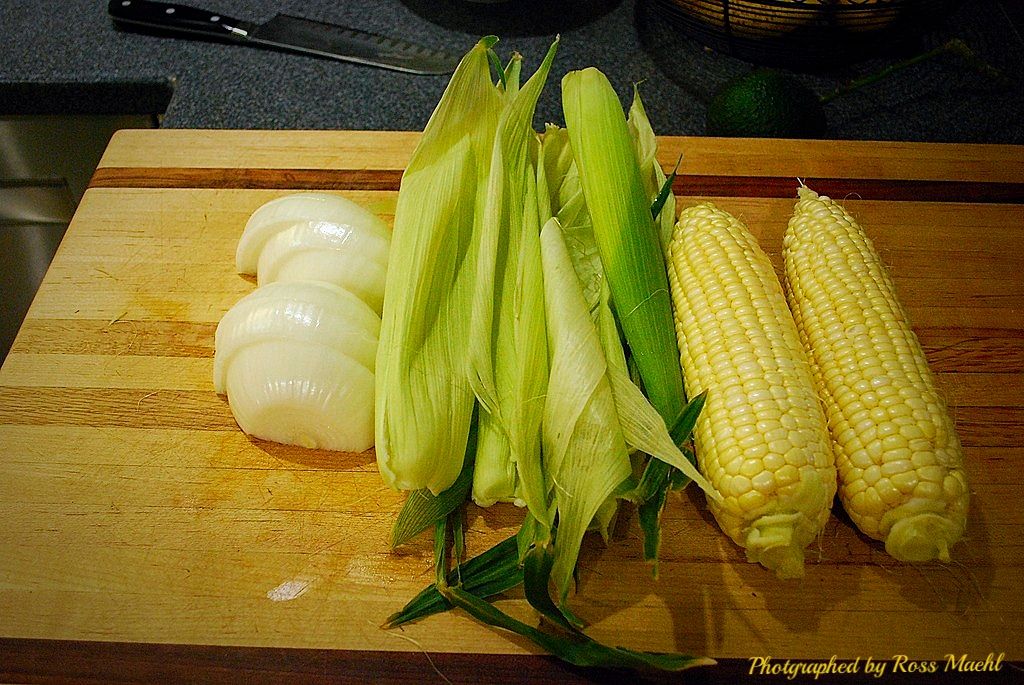 Started with the Corn first it needs to it takes 45 minutes the
way I do it'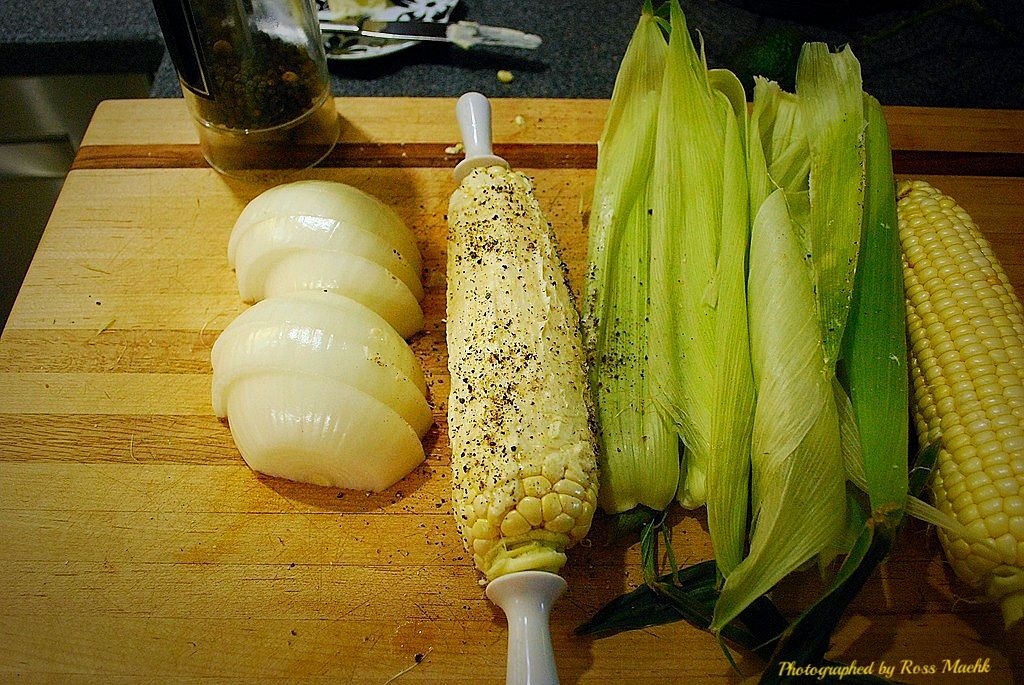 I pull the husks off and keep whole as possible, pull off the
silk I use a flat brush then I put butter all over the cob
W/ salt and pepper.Then I put Raw sweet onions
on then cover with the husk and wrap in foil.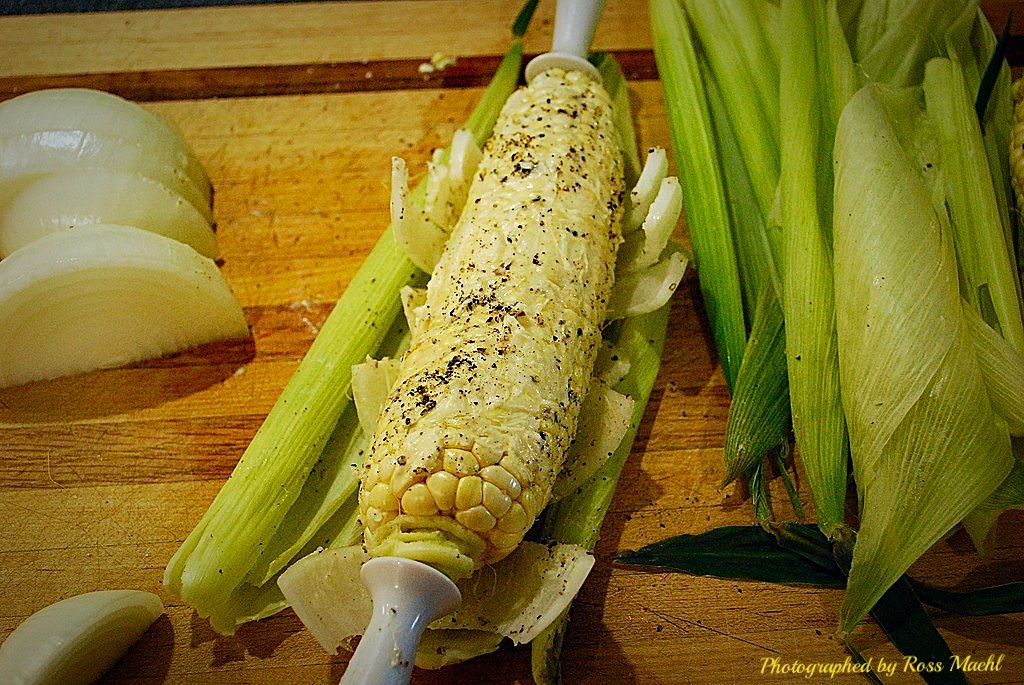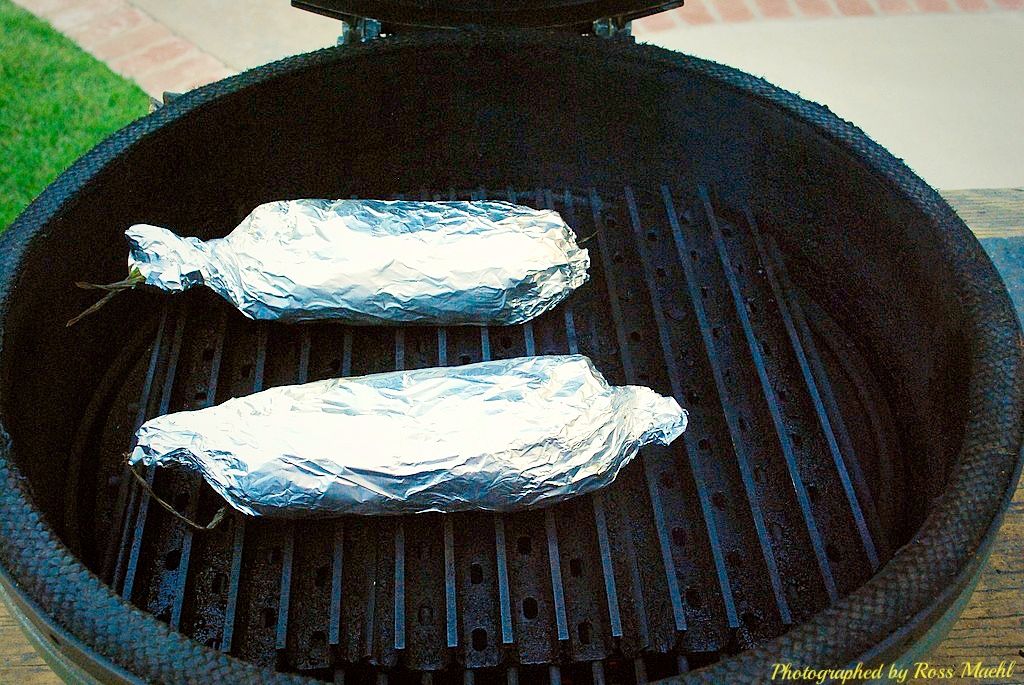 On the grill @400* for 45 minutes.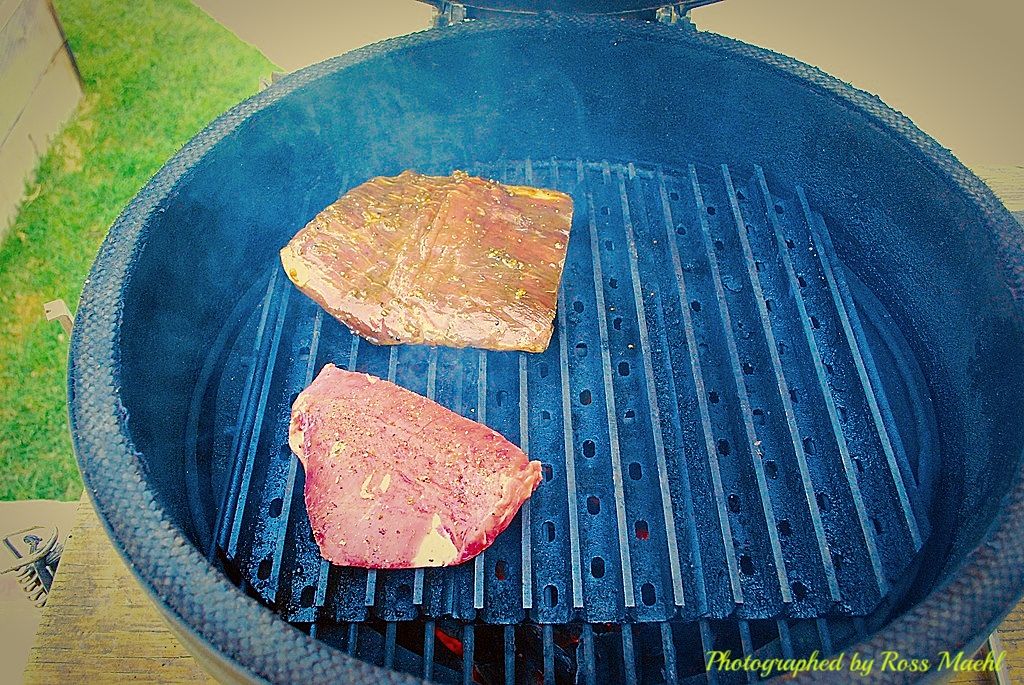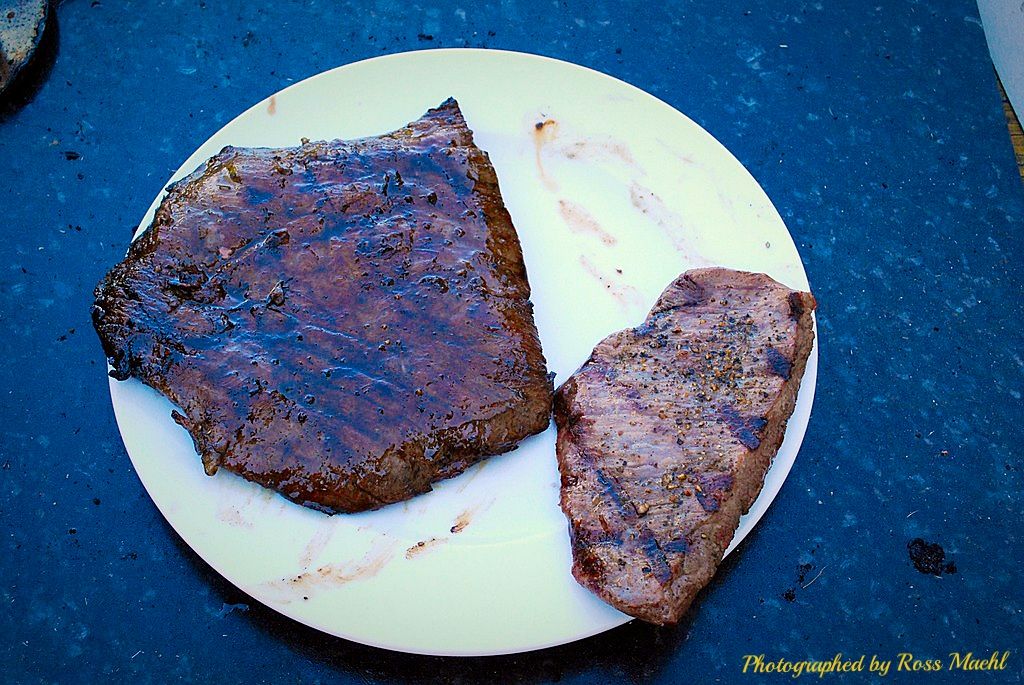 I cut the Flank Steak into two pieces Jackie did not want the
marinade she is on a diet. Grilled for 4 minutes a side.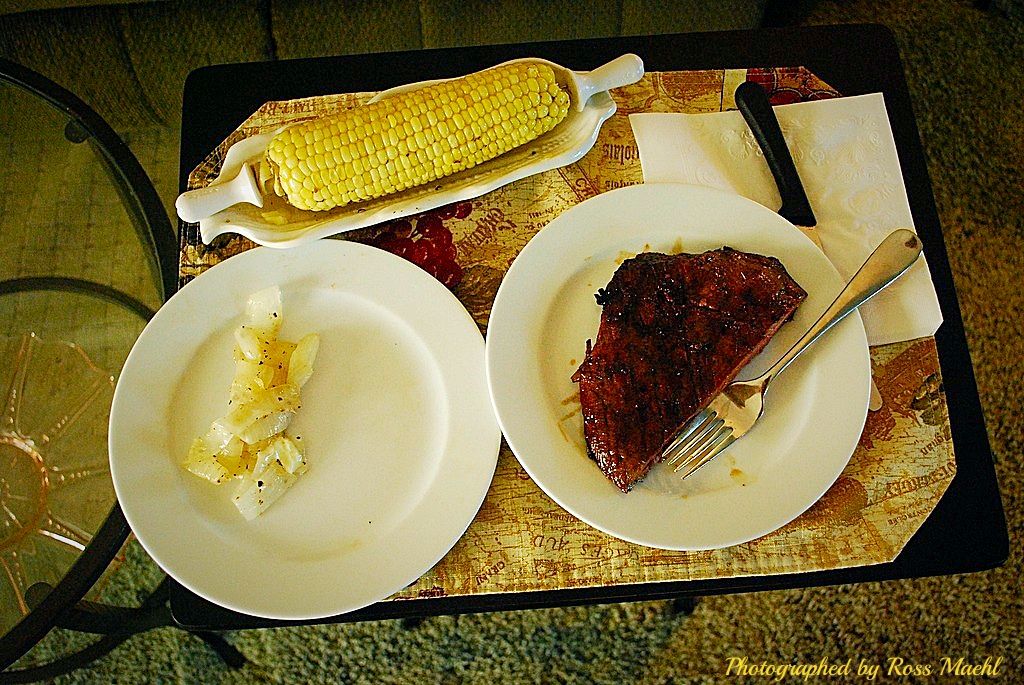 This was a wonderful and simple meal, give it a try.
Marinade Recipe:
Thanks for lookin!
Ross