This bread has become a household favorite around our
house, it is so moist and tasty.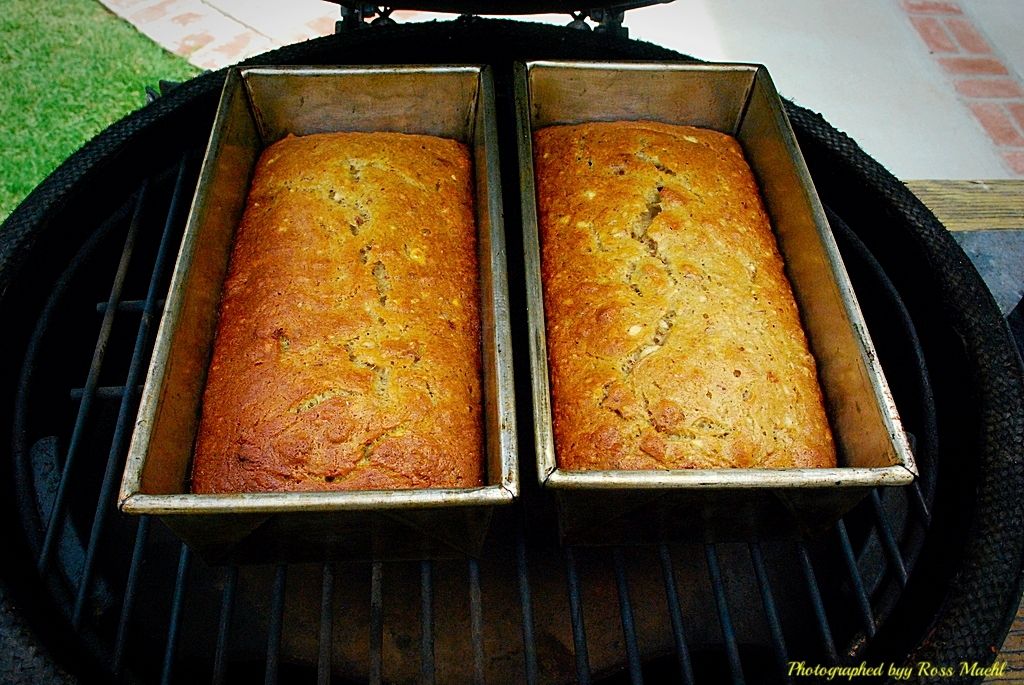 Coming out of the EGG @350* after 1 hour.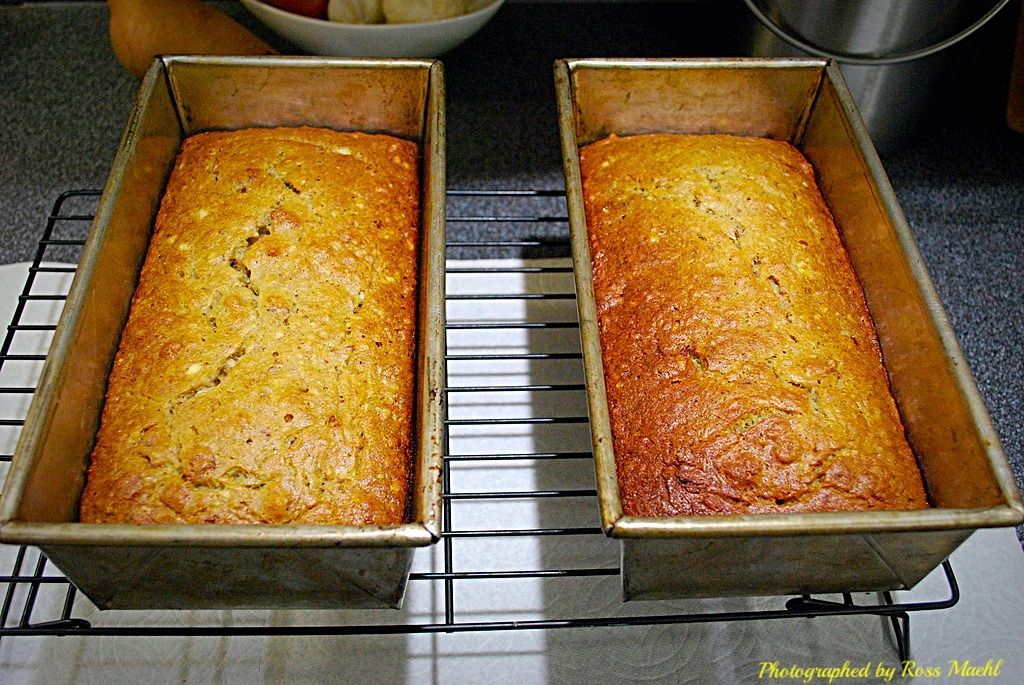 Resting for 10 minutes.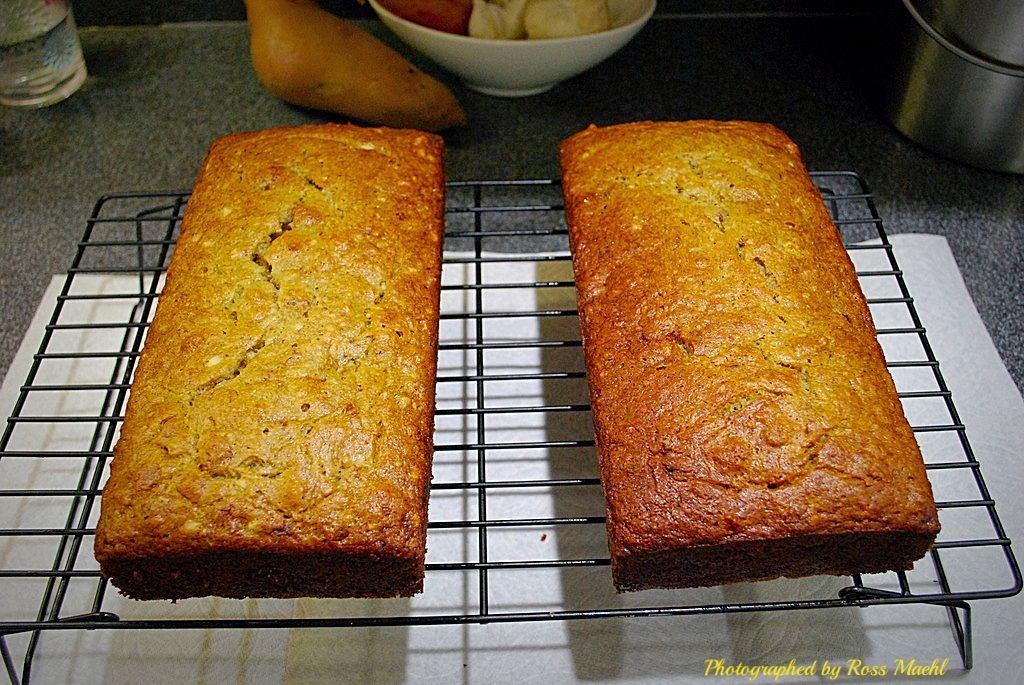 On the cooling rack to get to room temp.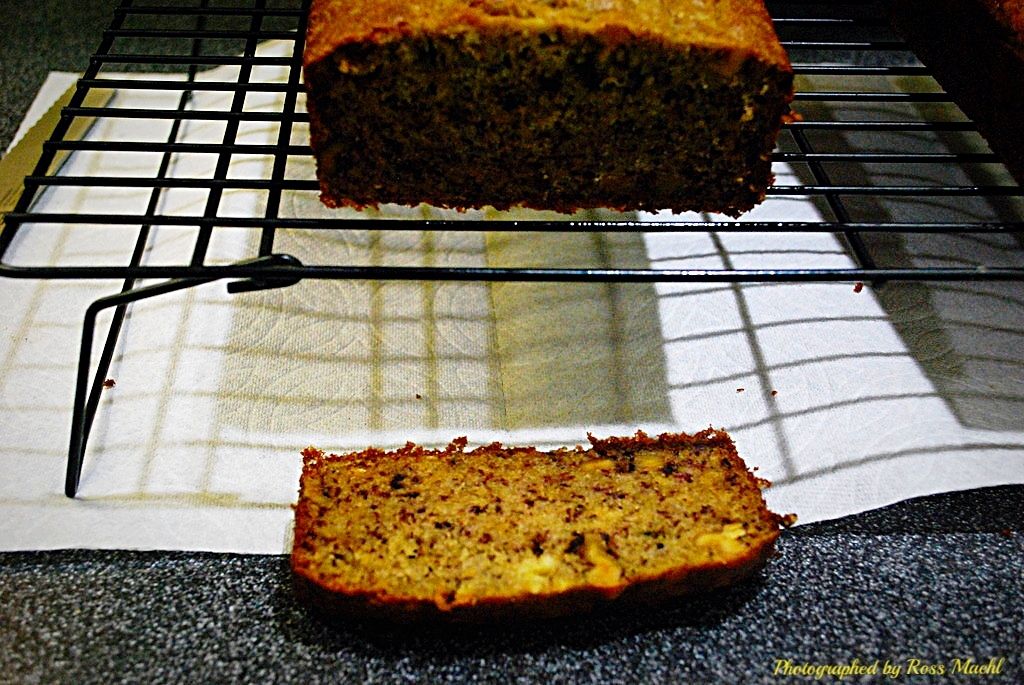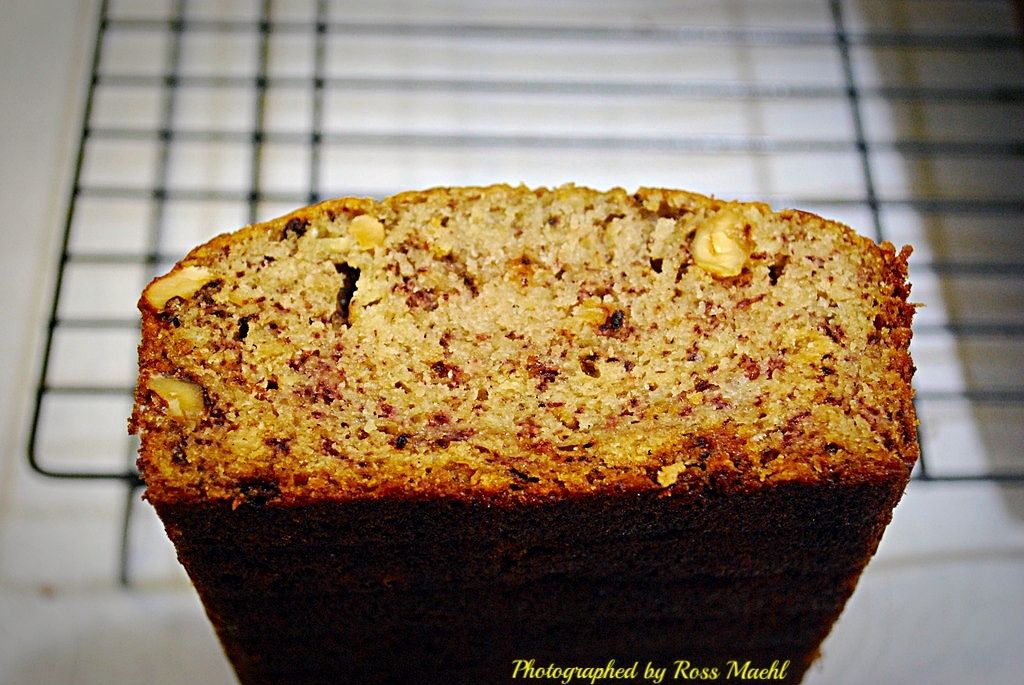 This Banana Walnut Bread is so good and wonderful its hard
to not eat all of it at one setting, I did eat half of one loaf!
Thanks for lookin!
Ross