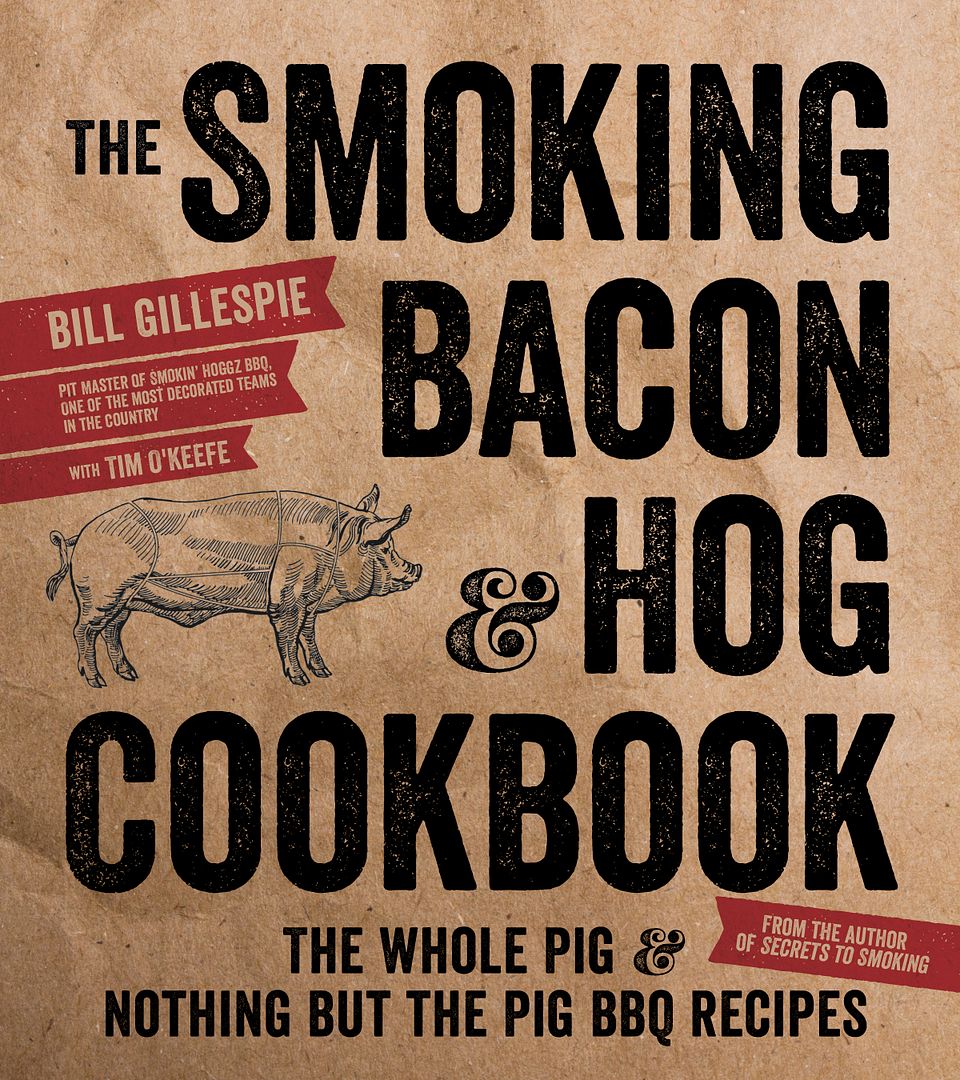 I received this wonderful Cookbook The Smoking Bacon & Hog Cookbook from my friends at YC Media. By Bill Gillespie with Tim O' Keefe. This Cookbook has some great and wonderful recipes some I'll post.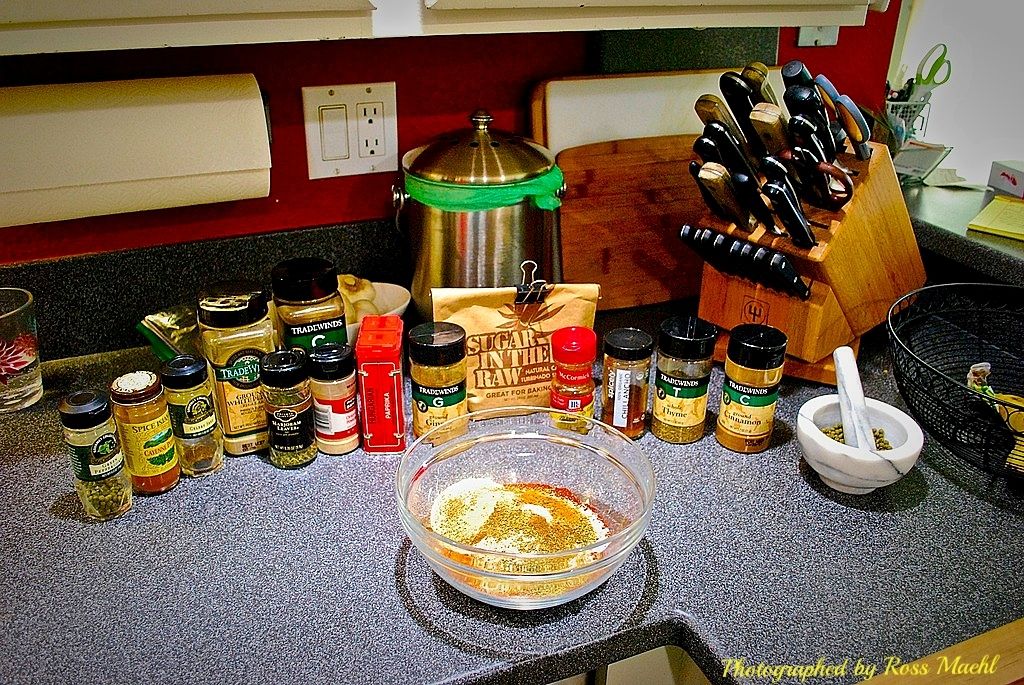 Here are the dry ingredients for the marinade.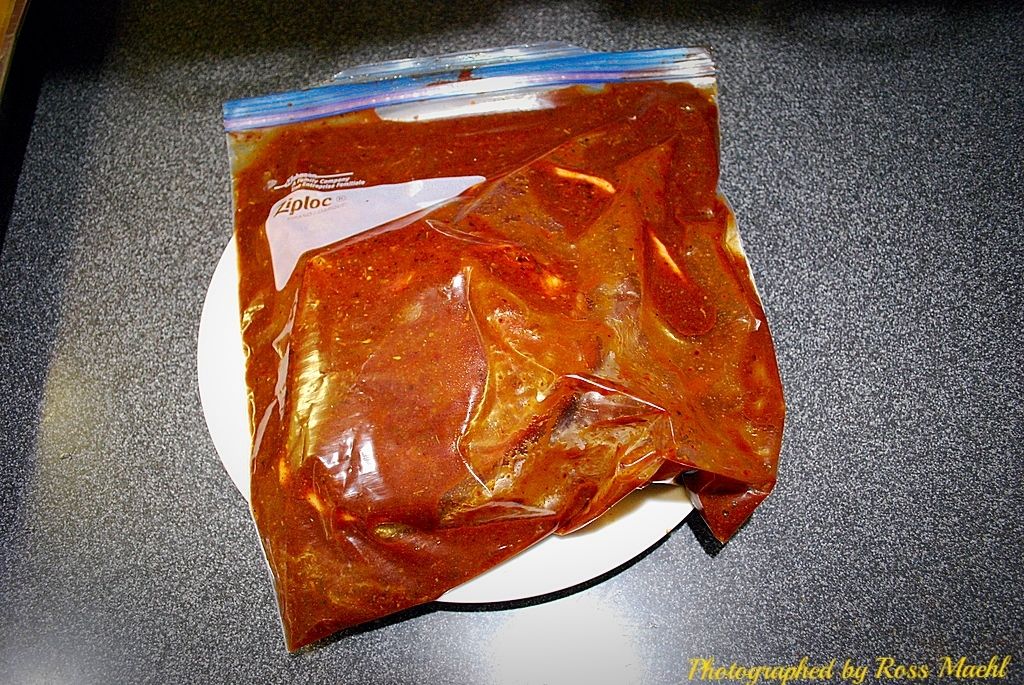 Out of the fridge after a overnight Marinade.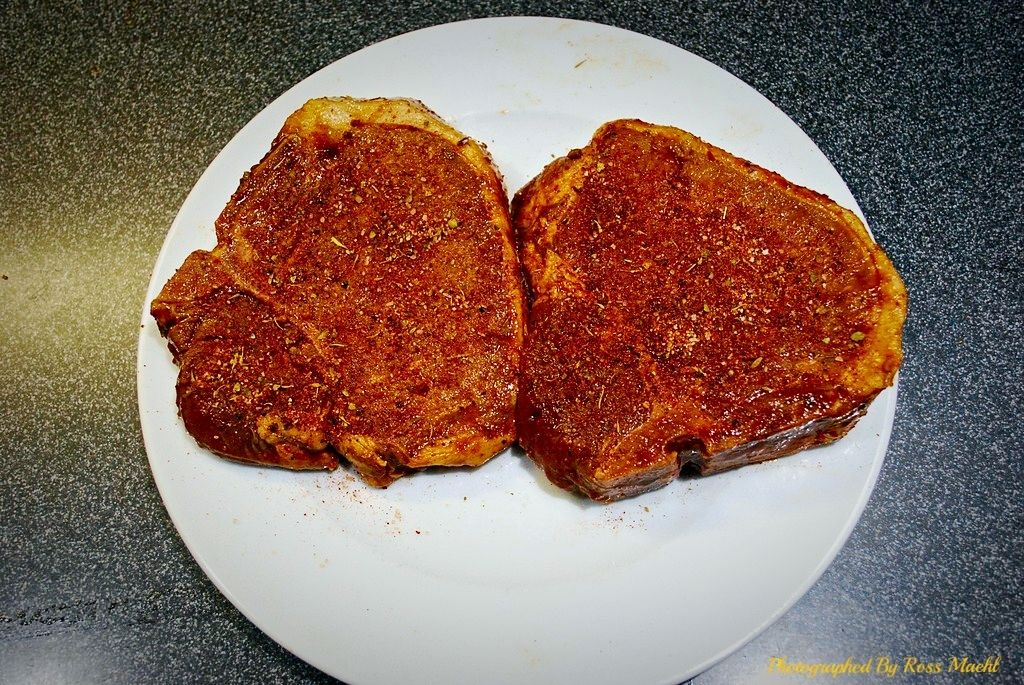 Wiped the marinade off and seasoned it with Smokin' Hoggz all-Purpose Rub.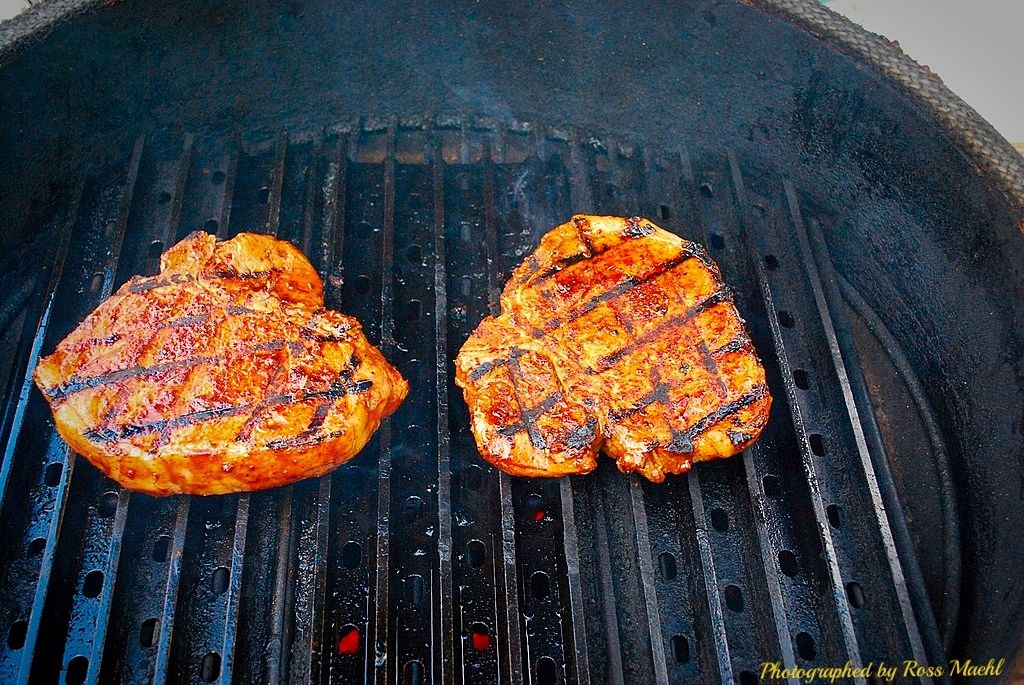 On the Lg. Big Green Egg with Grill Grates @400* for 8 minutes a side.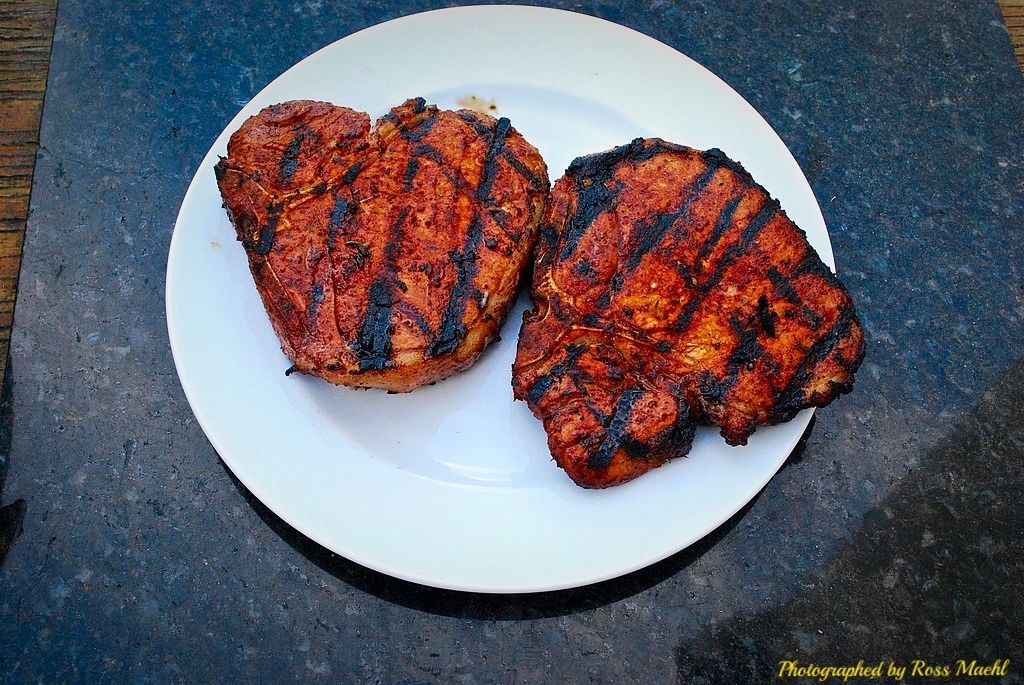 Now those look doggone good!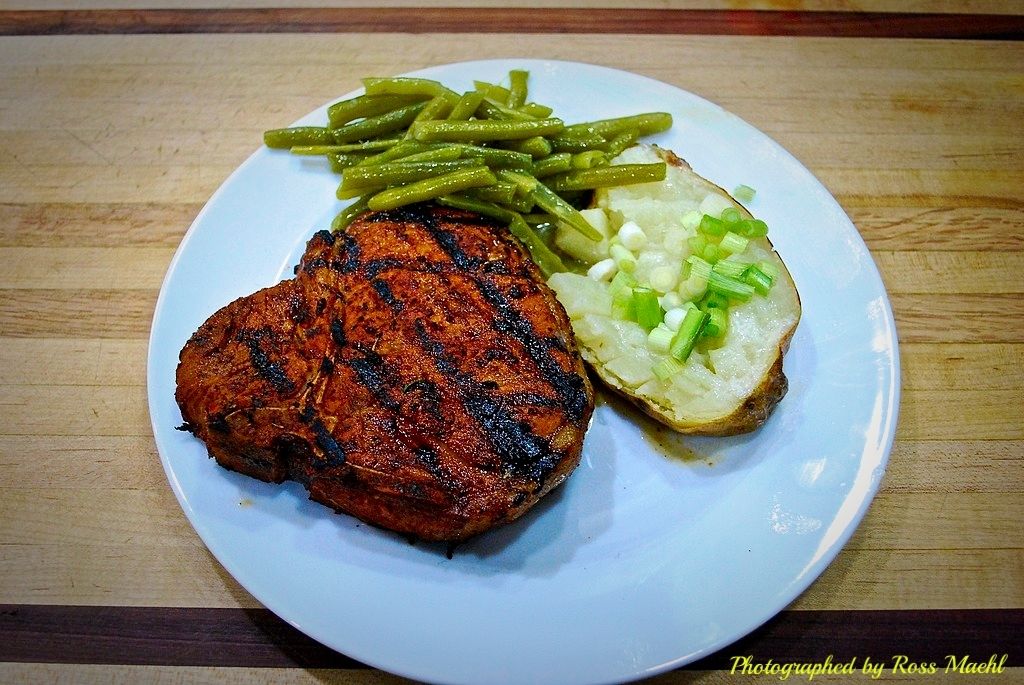 Served with baked potato and green beans with bacon. This was truly a wonderful meal, my wife Jackie said you can do this again! I'll do this and more from this wonderful cookbook.
Recipe:
Smokin' Hoggz All-Purpose Rub

I put this recipe in the first book I wrote, and it is such a good rub recipe that I

wanted to include it in this book too. This was one of the first rubs I developed a

few years back, and I primarily used it on chicken, pork and seafood, and only

during grilling events. Come to find out this rub is great on anything, including

veggies! This is a very well-rounded rub with some great flavor, and will definitely

bring a little pop to anything you cook.

Makes: 3 cups (384 g)

¼ cup (32 g) ground chipotle powder

¼ cup (50 g) turbinado sugar

¼ cup (32 g) ground ancho chili powder

¼ cup (32 g) paprika

¼ cup (72 g) kosher salt

1 tbsp (8 g) ground cumin

1 tbsp (8 g) onion powder

1 tbsp (2 g) dried thyme

1 tsp (1 g) dried marjoram

1 tsp (3 g) cayenne pepper

2 tbsp (12 g) green peppercorns, crushed

1 tbsp (8 g) ground white pepper

1 tsp (2 g) celery seed or ½ tsp celery seed powder

½ tsp ground allspice

½ tsp ground cinnamon

½ tsp ground ginger

Mix all the ingredients in a bowl and store in an airtight container for up to 6

months.

Note: You can apply rubs anywhere from 1 hour before cooking the meat to mere

moments before the meat hits the grill. As a general rule, you should try to apply

a rub 1 hour before you cook.

Marinade:
1 C apple butter
1/2 C apple cider
2 tbsp apple cider vinegar
1/2 C Smokin' Hoggz All Purpose Rub
1 12oz bottle Lawry's Steak & Chop Marinade

Ross