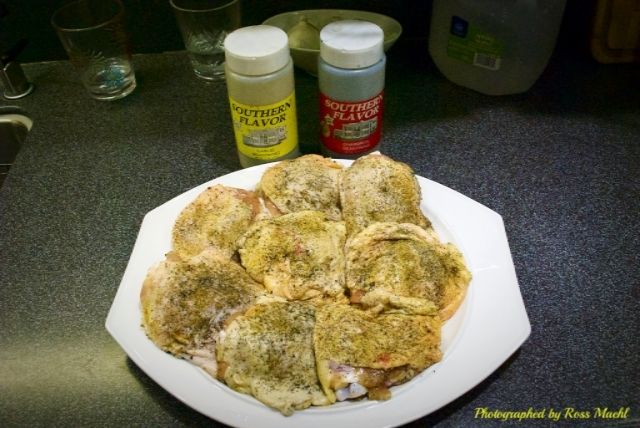 Eight Chicken Thighs seasoned with Southern Flavor Charbroil,
and SF Garlic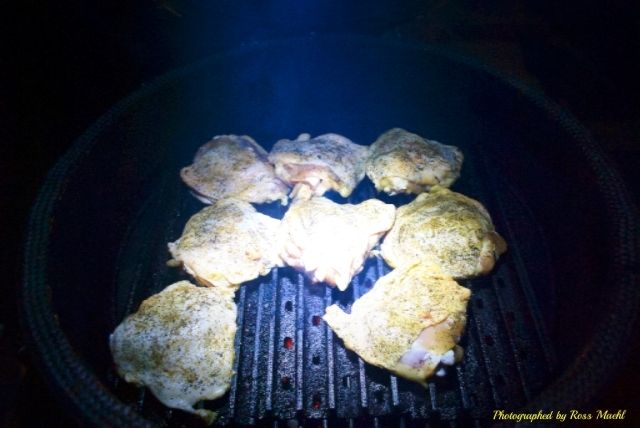 On the Grill Grates @ 400* until interior temp. 170*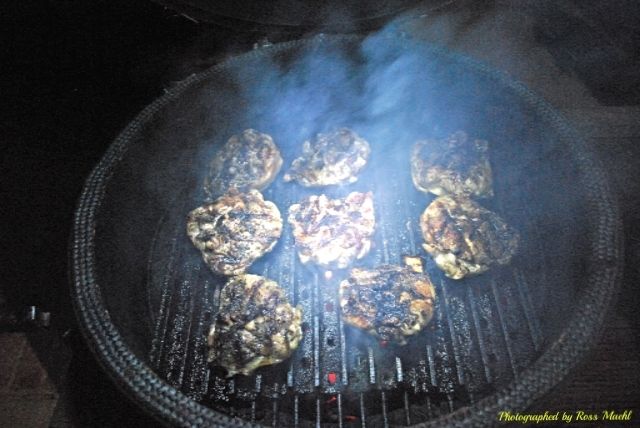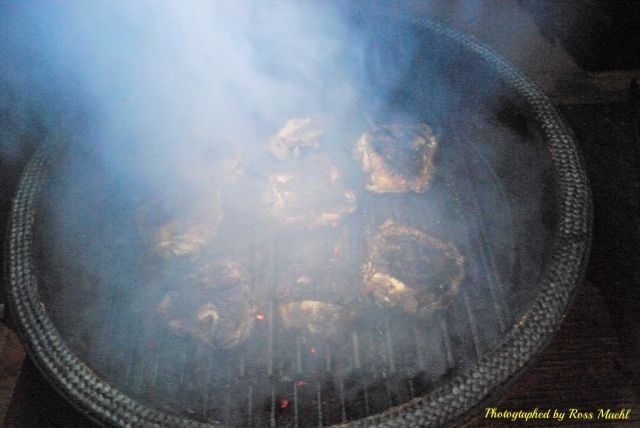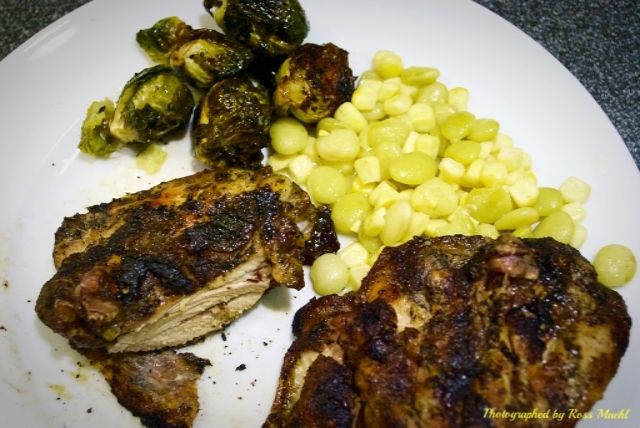 I was so hungry I forgot the last shot before we ate so here it is
served with roasted brussel sprouts and succotash. Jackie said
that I put to much salt so here it is less salt and a lighter Rub.
We liked it alot with less salt and rub.
Thanks for look-in!
Ross