Jackie found this recipe in this month's Cook's Illustrated.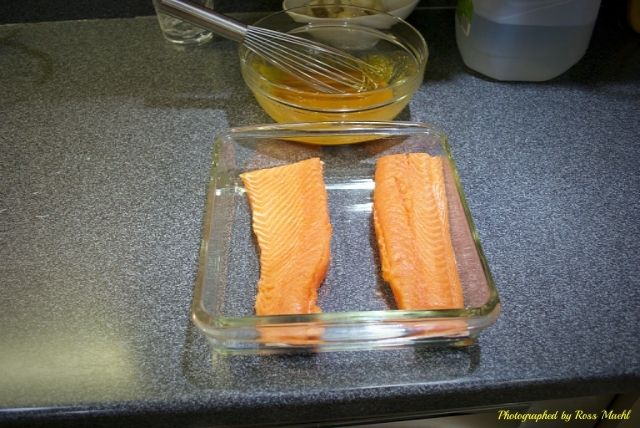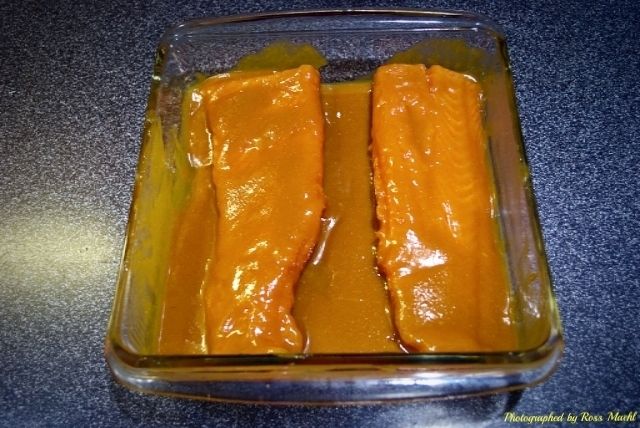 Two half pound pieces of Atlantic Salmon in the marinade
in the fridge for 6 hours.
First I'm grilling the vegetables zucchini, orange bell pepper,
and Acorn squash with olive oil. salt and pepper.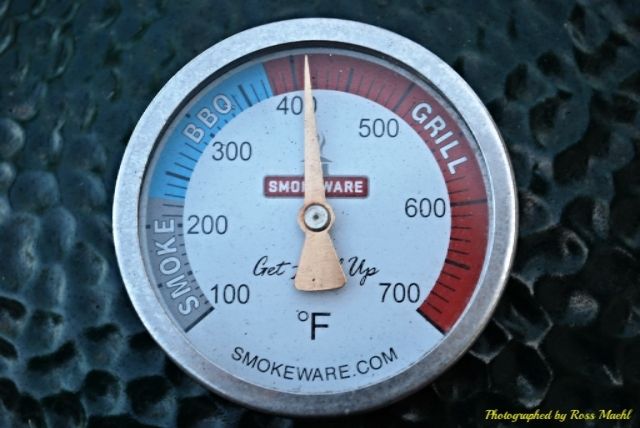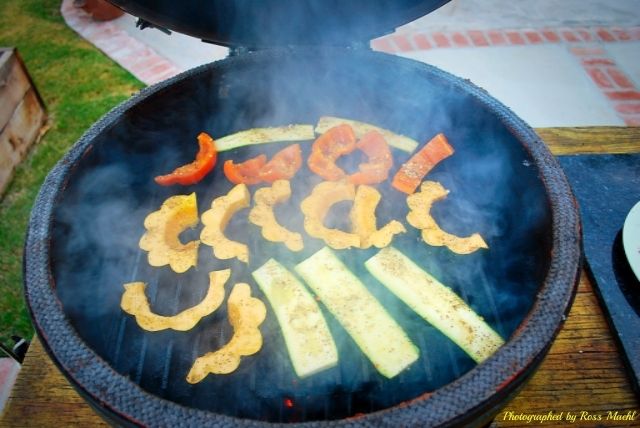 Grilled the Vegetables @ 415* foe 10 minutes.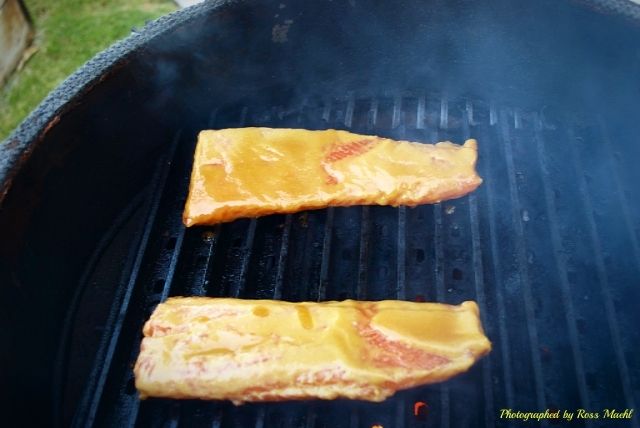 Now the 6 hour marinaded Salmon same temp.
15 minutes for the Salmon as well it smells so good.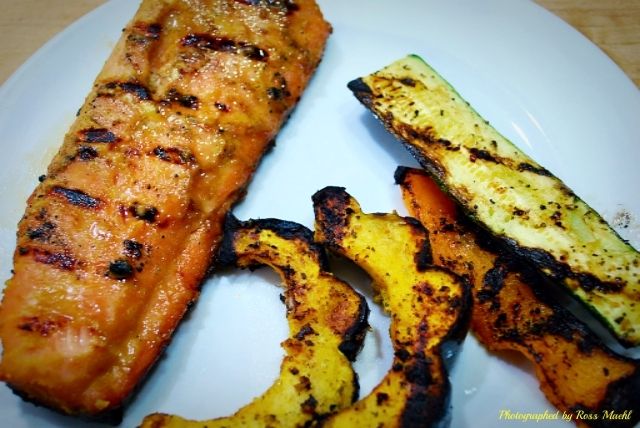 Served with just the wonderfully grilled vegetables.We love
the flavor the Miso gives food that we grill. This Salmon
was just delicious I mean DELICIOUS!!!
Thanks for look-in!
Ross