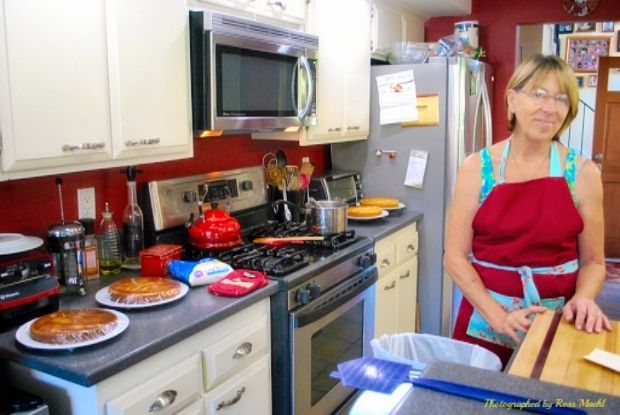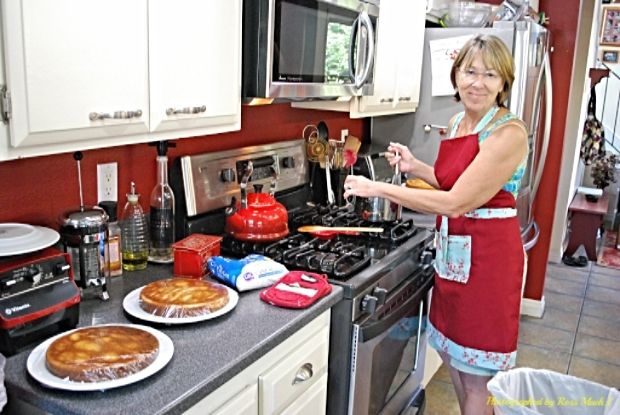 My wife Jackie gave me a wonderful Birthday she baked
a four layer Caramel Cake.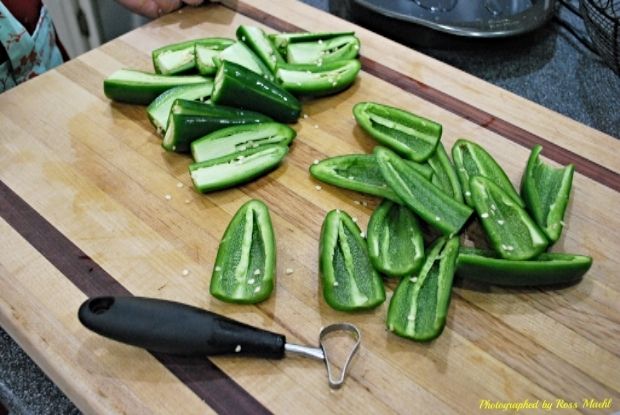 Jackie also made some Sausage and cheese Poppers.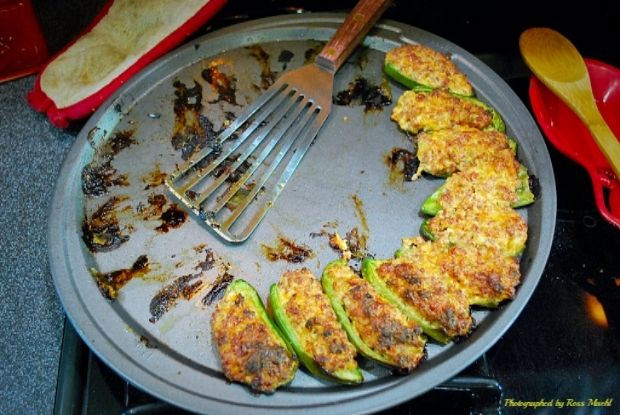 I baked these in the Egg @450* for 20+minutes a little long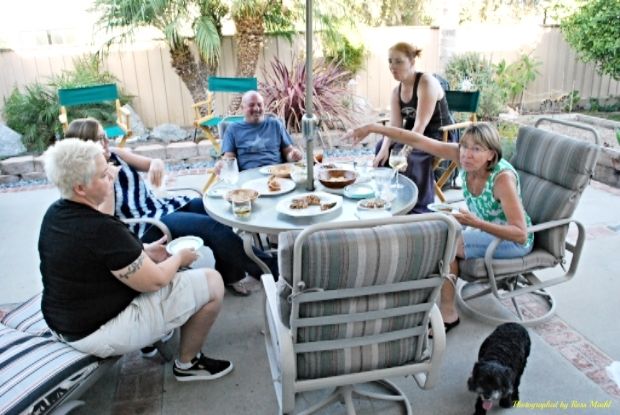 Everybody eating even Sadie
Jackie put some skewers to keep the top from falling off.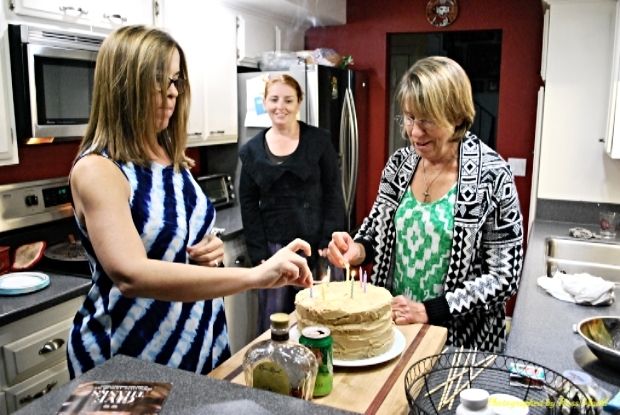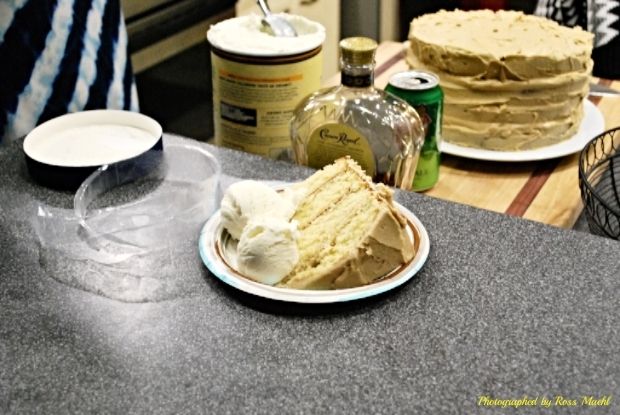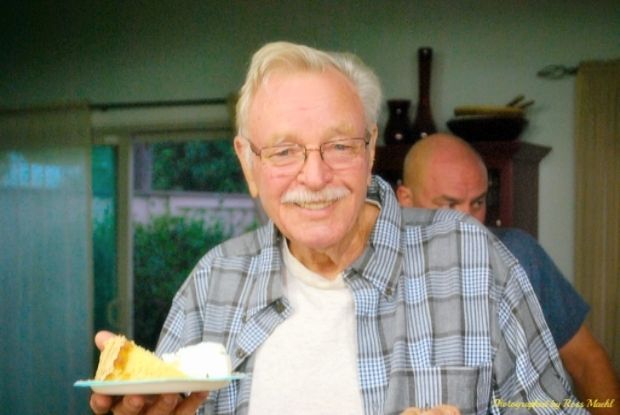 This was a wonderful Birthday to have a few friends and
relatives. Everyone brought something to eat, it was all great.
Jackie's Poppers and Cake was wonderful, Thank You.
Thanks for look-in!
Ross