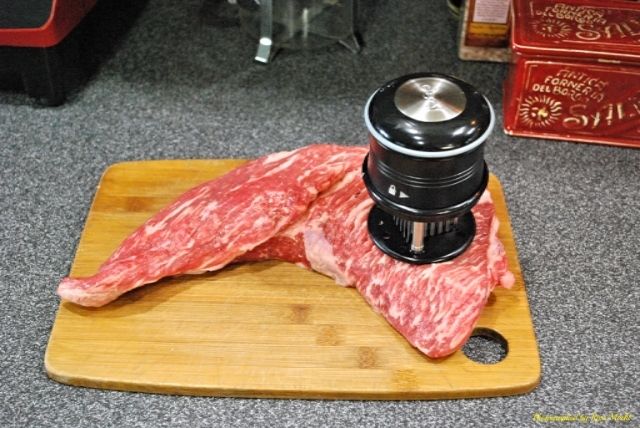 Started with this Tri-Tip used my tenderizing tool on both sides.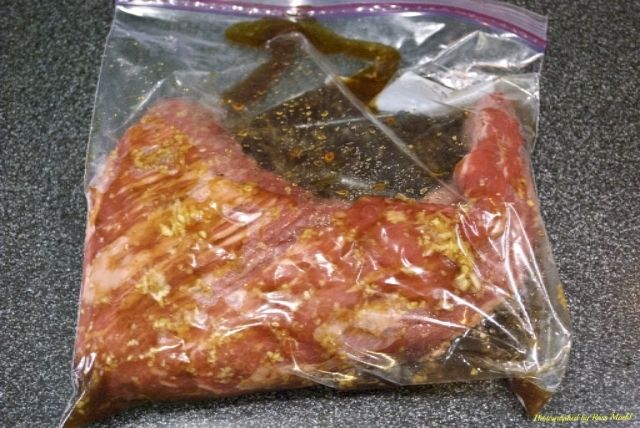 Tri-Tip and marinade in a zip-lock bag into the fridge for 48 hrs.
On the Grill Grates with the potatoes I put on an hour
earlier @425* direct.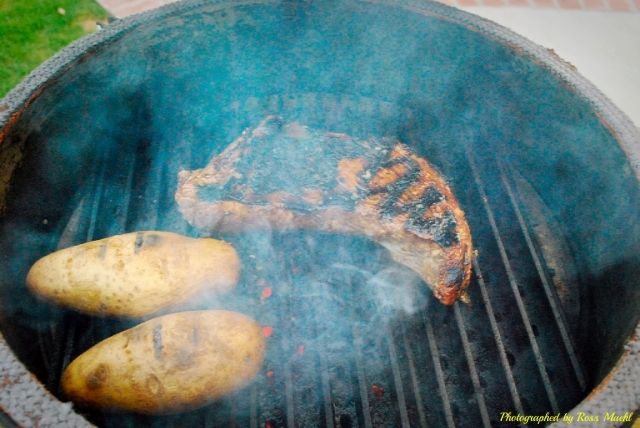 Pulled 20 minutes later 125* internal.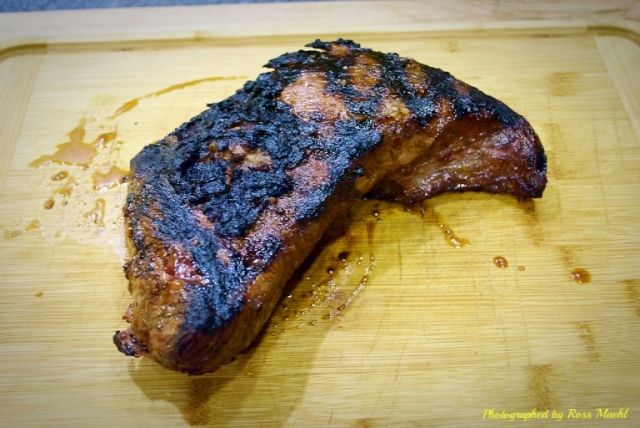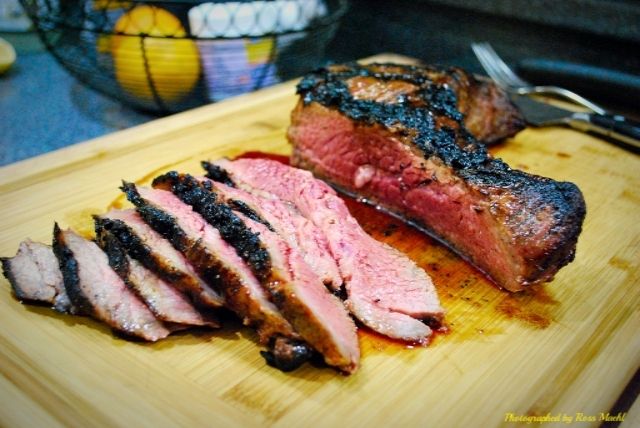 I think I nailed it!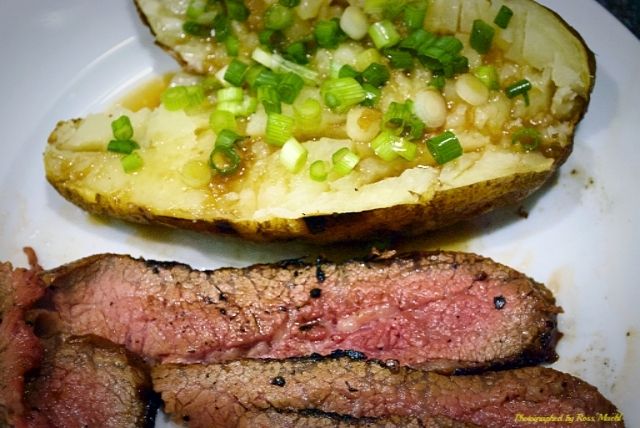 Served with a romaine avocado salad that Jackie made. I put
some of the steak juice on the baked potato the whole
meal was wonderful the marinade was a
do it again and again!
Recipe:Marinated Tri-Tip
INGREDIENTS
1/2 cup orange juice
3 tablespoons soy sauce
3 tablespoons brown sugar
1 teaspoon Worcestershire sauce
1 boneless beef chuck roast (3 to 4 pounds)
INSTRUCTIONS:
In a large resealable plastic bag, combine the orange juice, soy sauce, brown sugar and Worcestershire sauce; add the roast. Seal bag and turn to coat; refrigerate for 8 hours or overnight.
Pour the marinade into a Dutch oven. Bring to a boil; boil for 2 minutes. Add roast to the pan. Cover and bake at 325° for 3 to 3-1/2 hours or until the meat is tender. Let stand for 10 minutes before slicing. Thicken juices for gravy if desired. Yield: 8-10 servings.
Thanks for look-in!
Ross