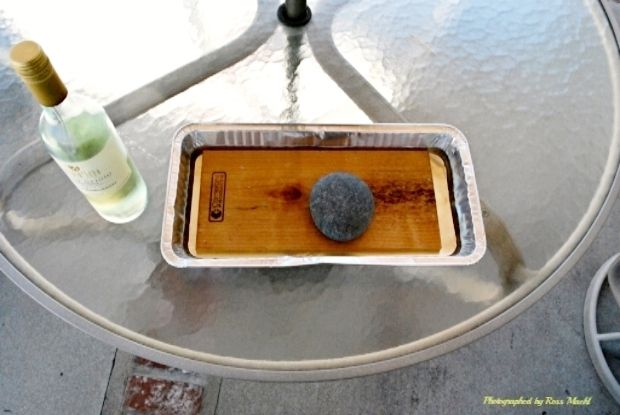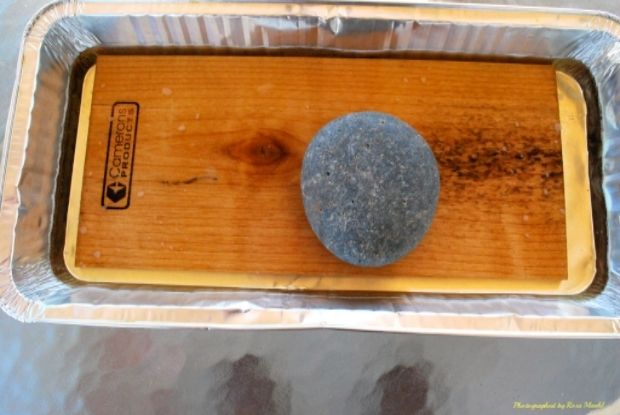 Cedar plank bathing in some Pinot Grigio Wine for 6 hours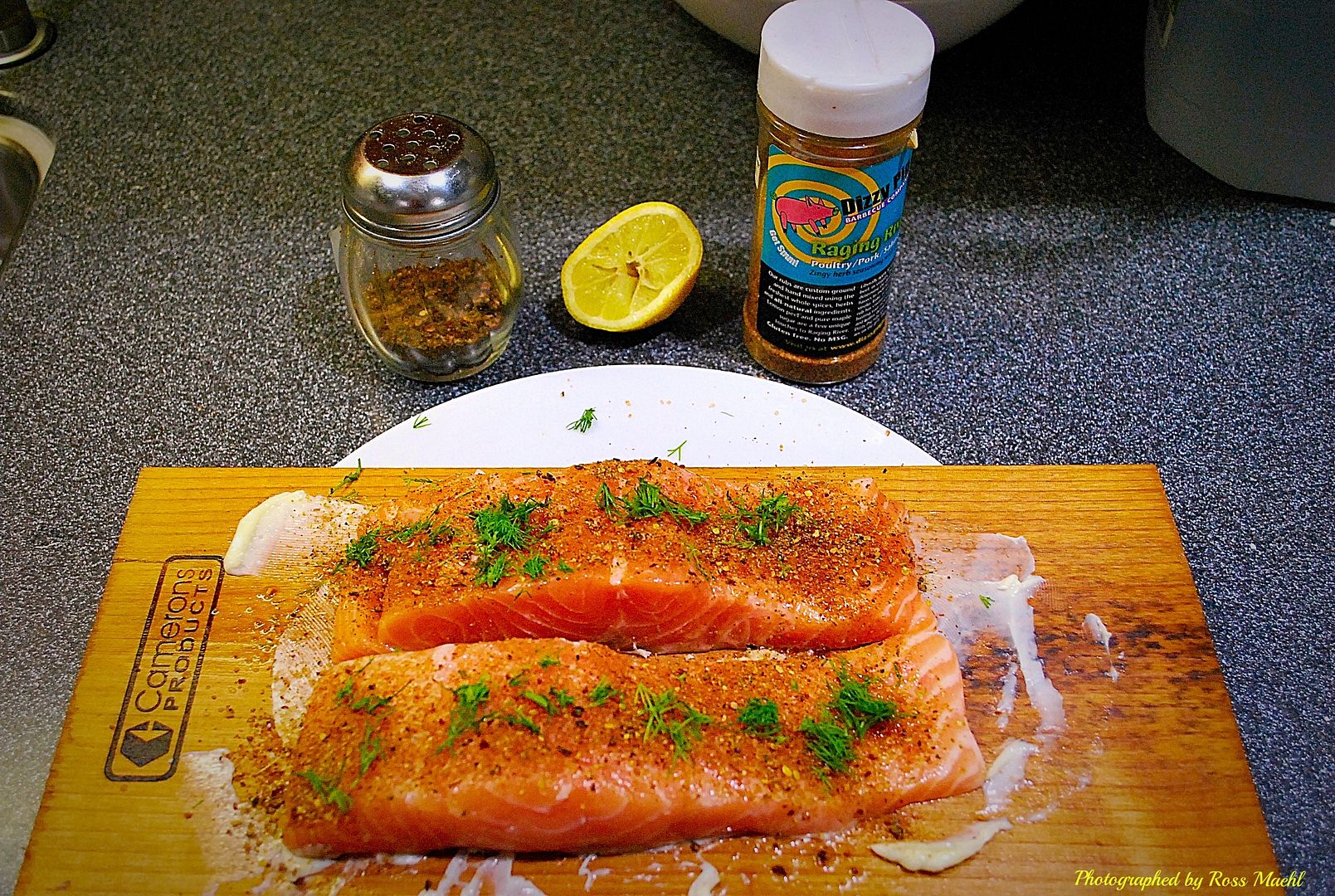 Two pieces fresh Atlantic Salmon on a buttered Cedar Plank that
was marinaded in Pinot Grigio wine for 6 hours Seasoned with
Dizzy Pig's Raging River Rub, my favorite Salmon rub now,
Chipotle RuB, fresh Dill, and lemon.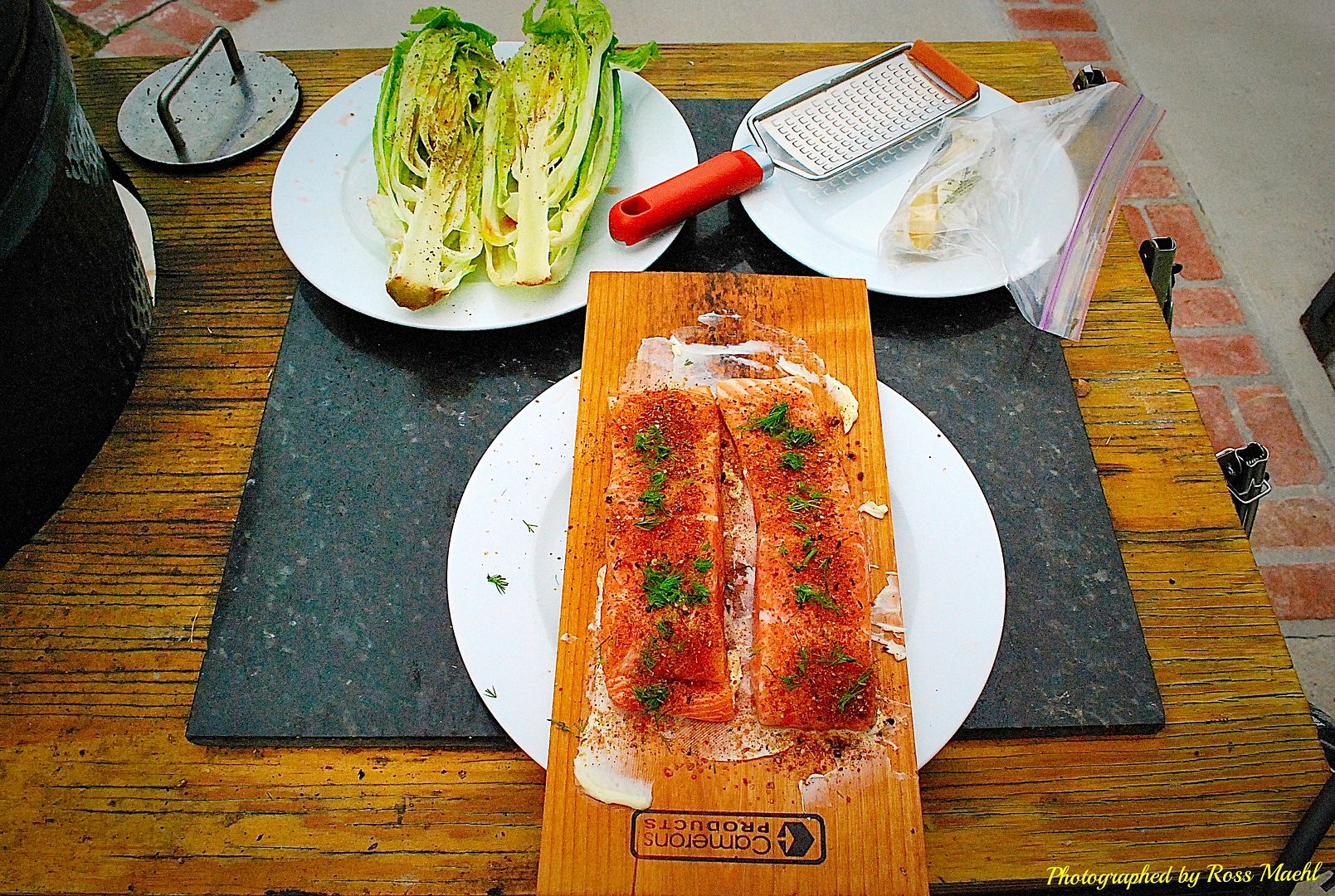 Ready for the Big Green Egg Salmon and Romain for grilling.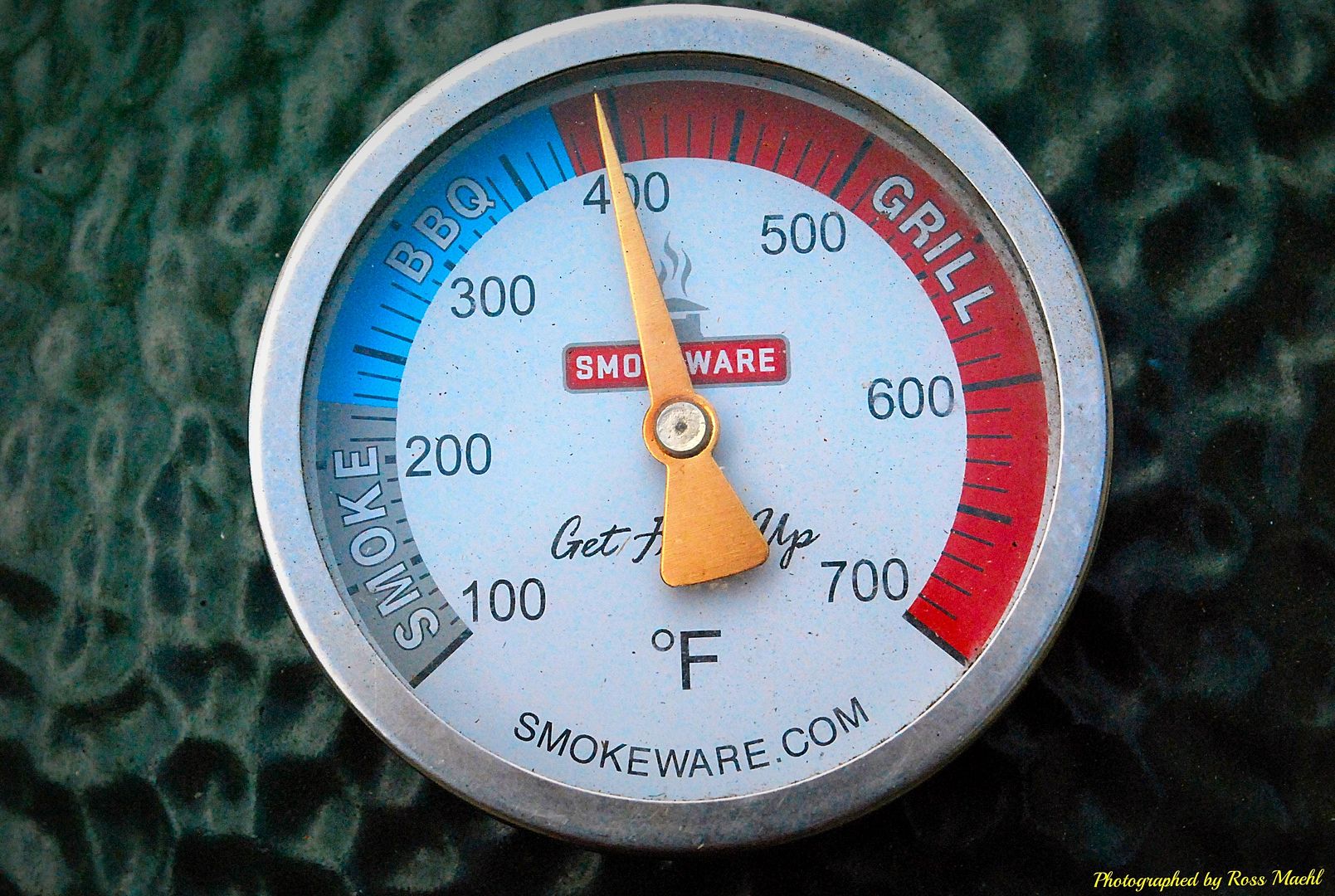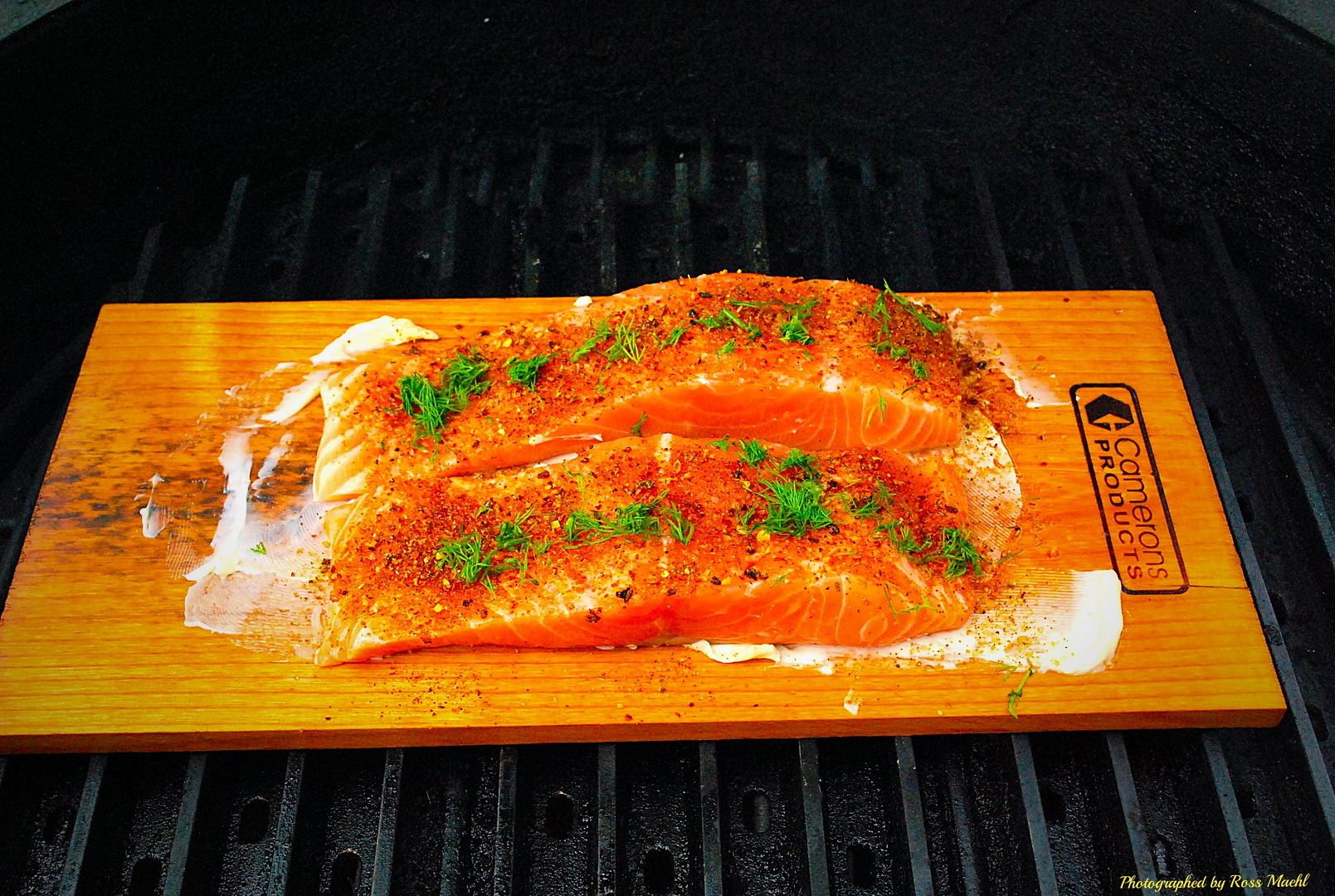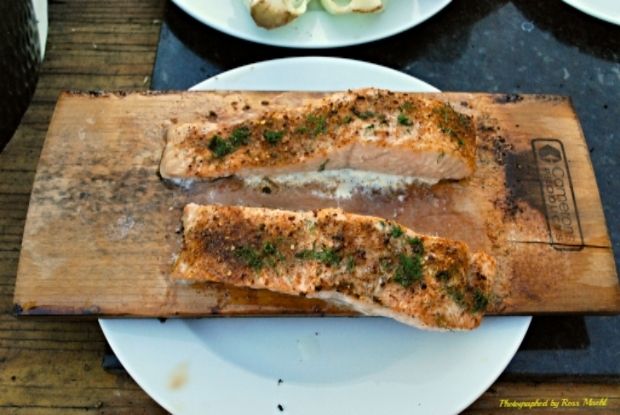 Now for the Grilled Romaine.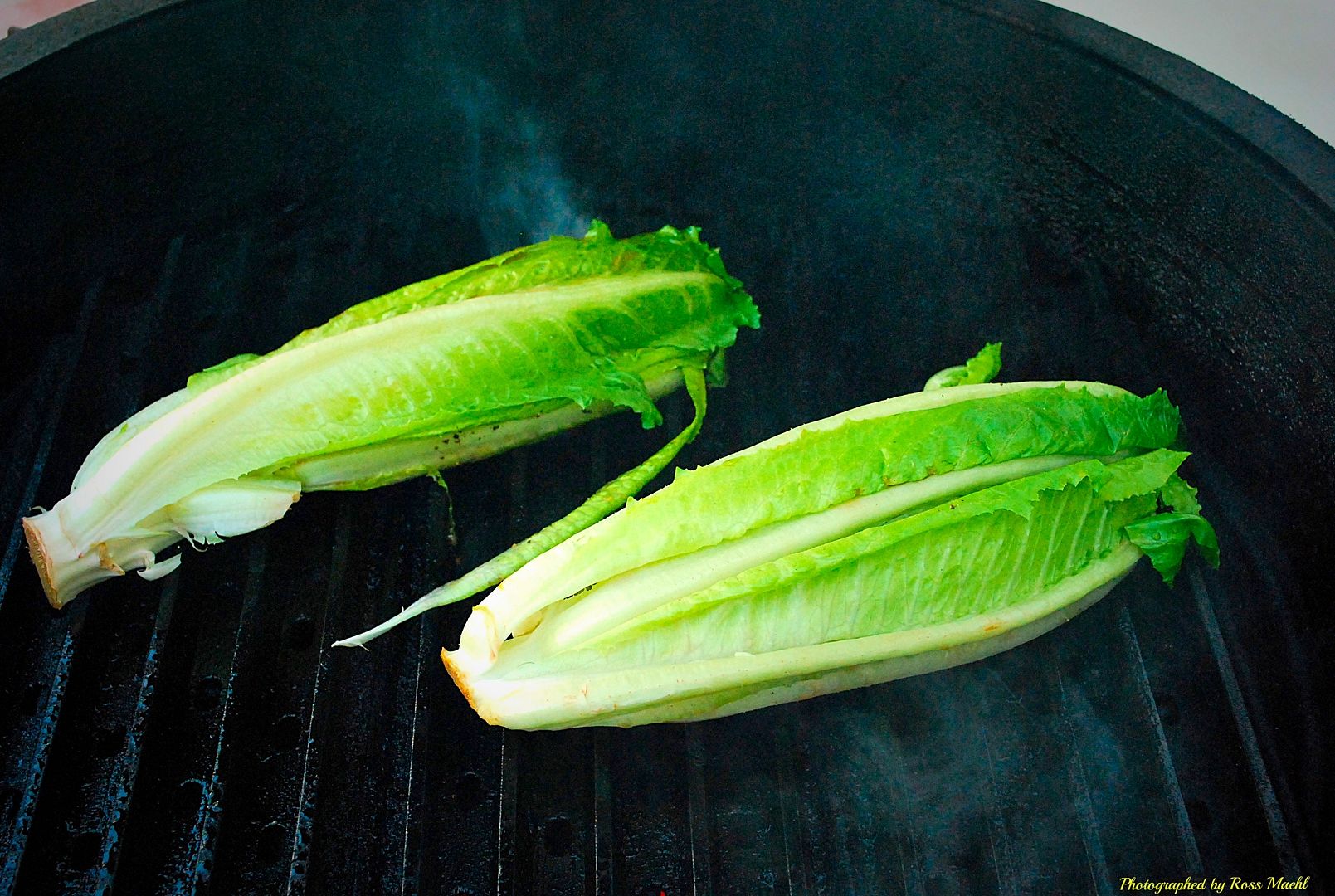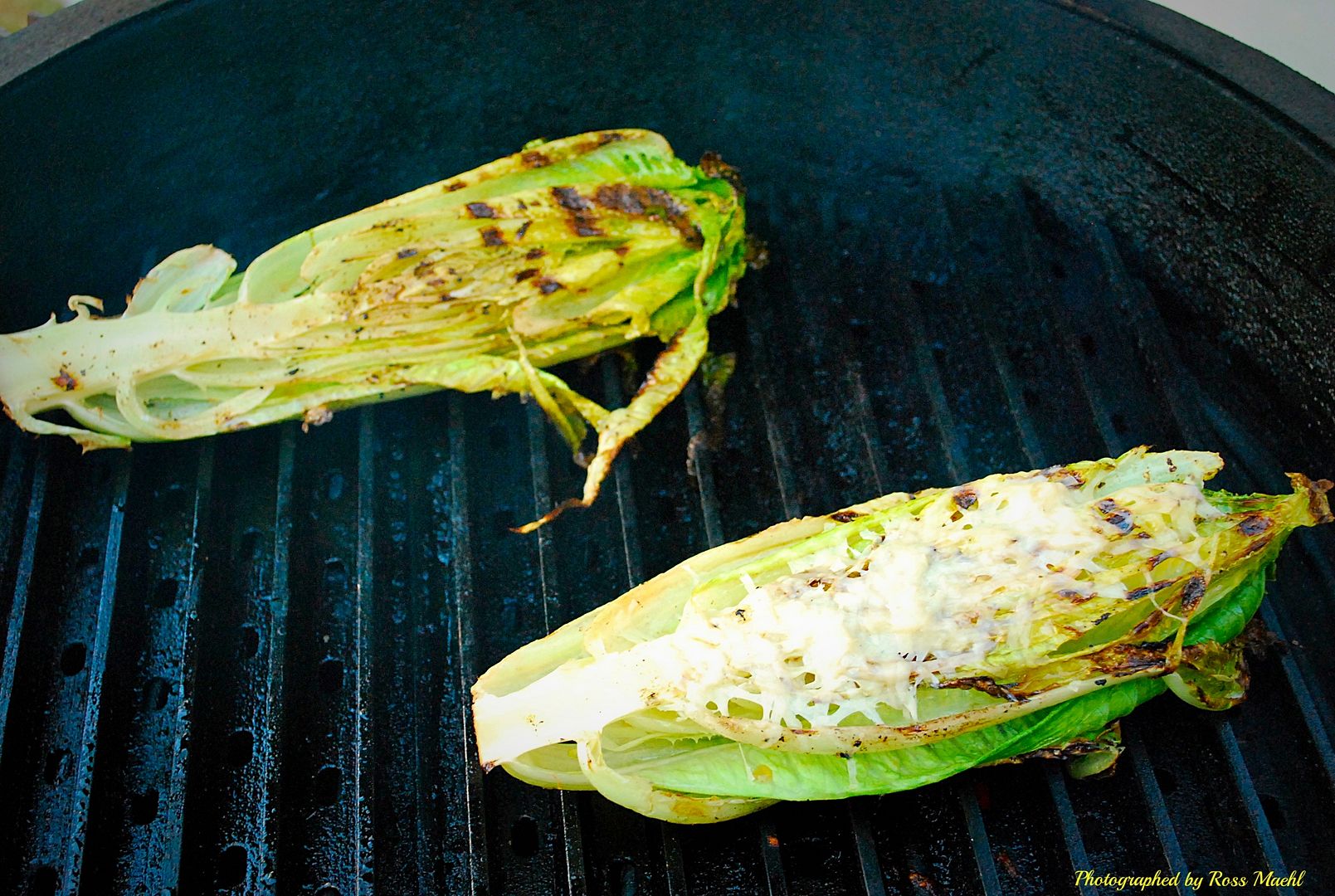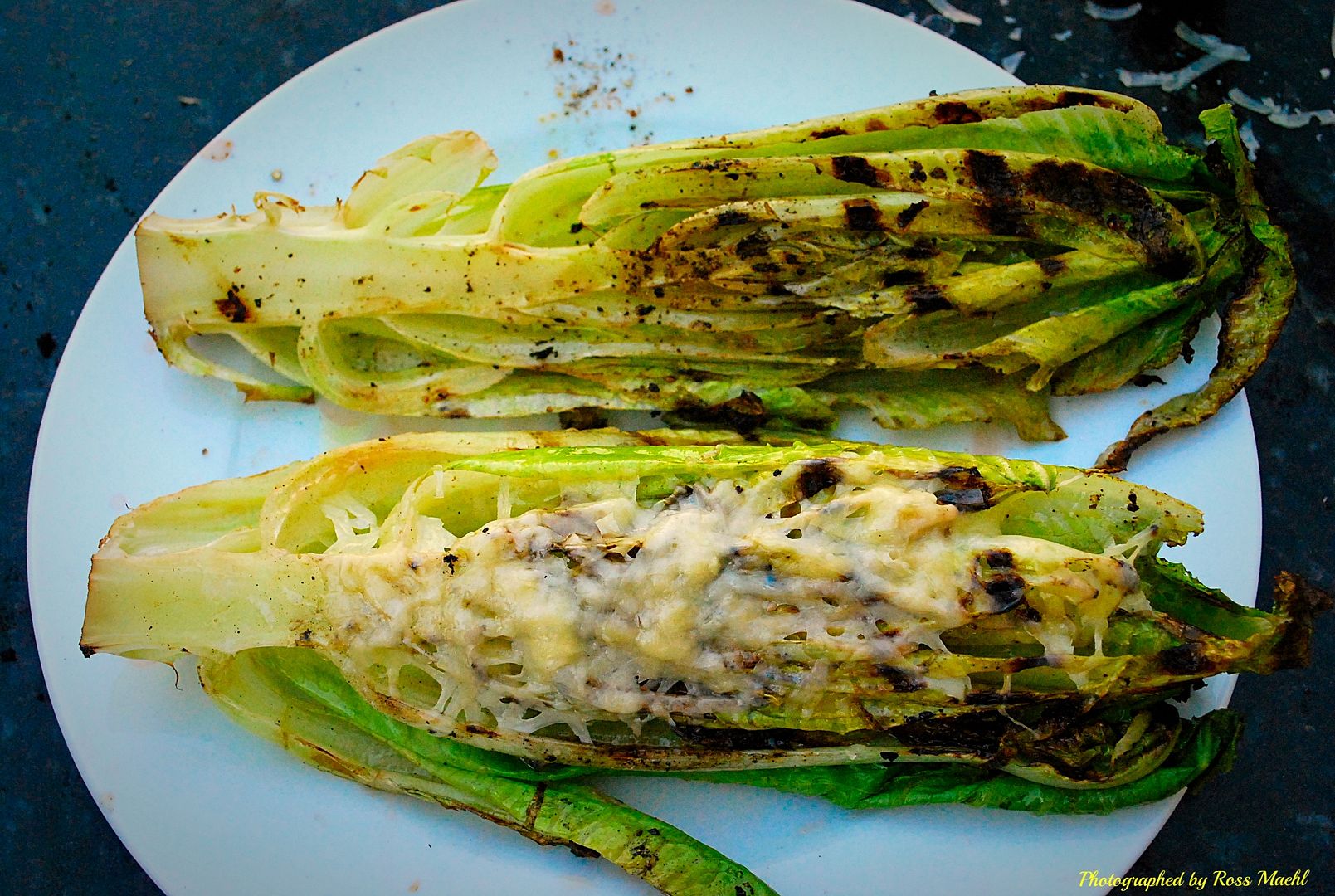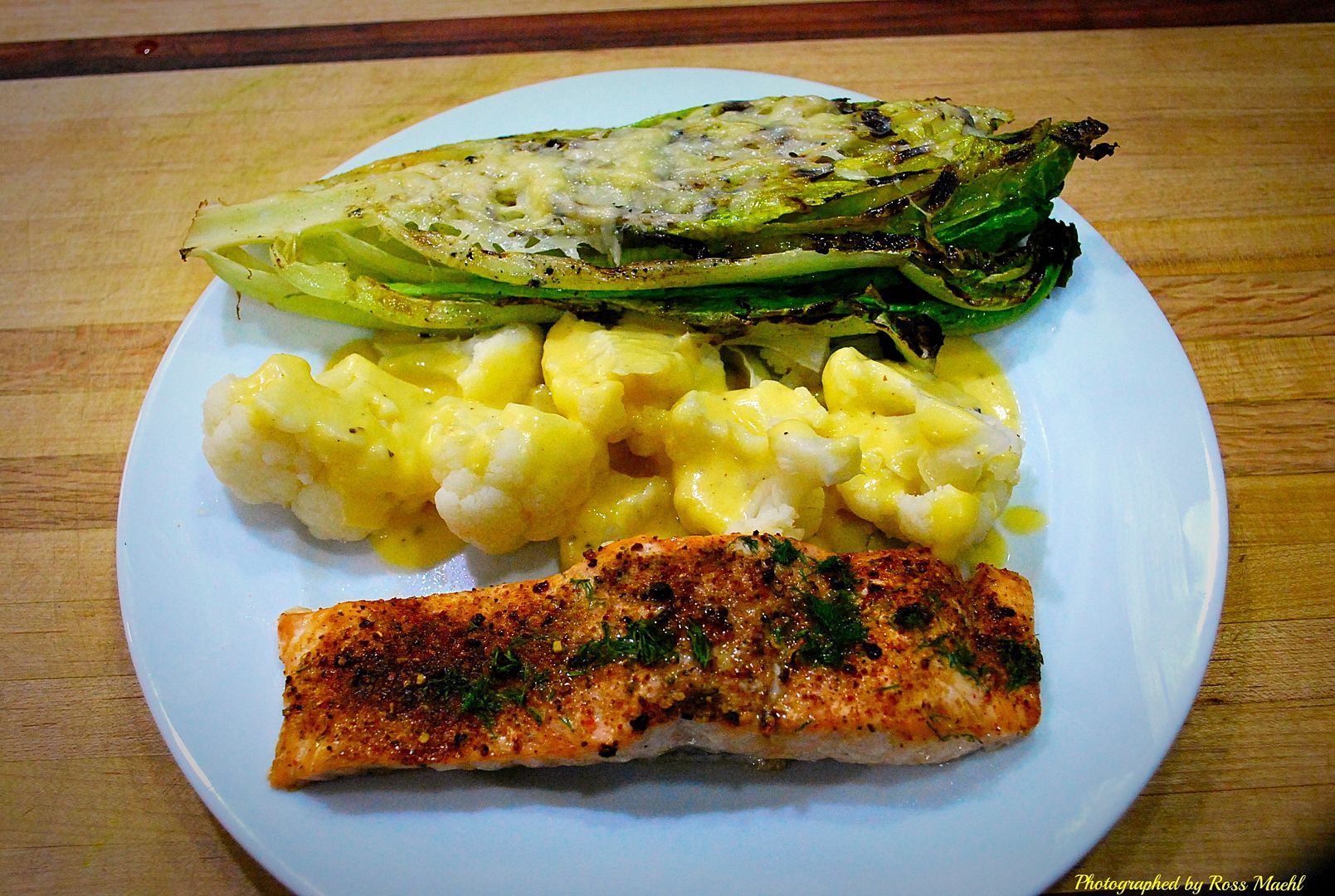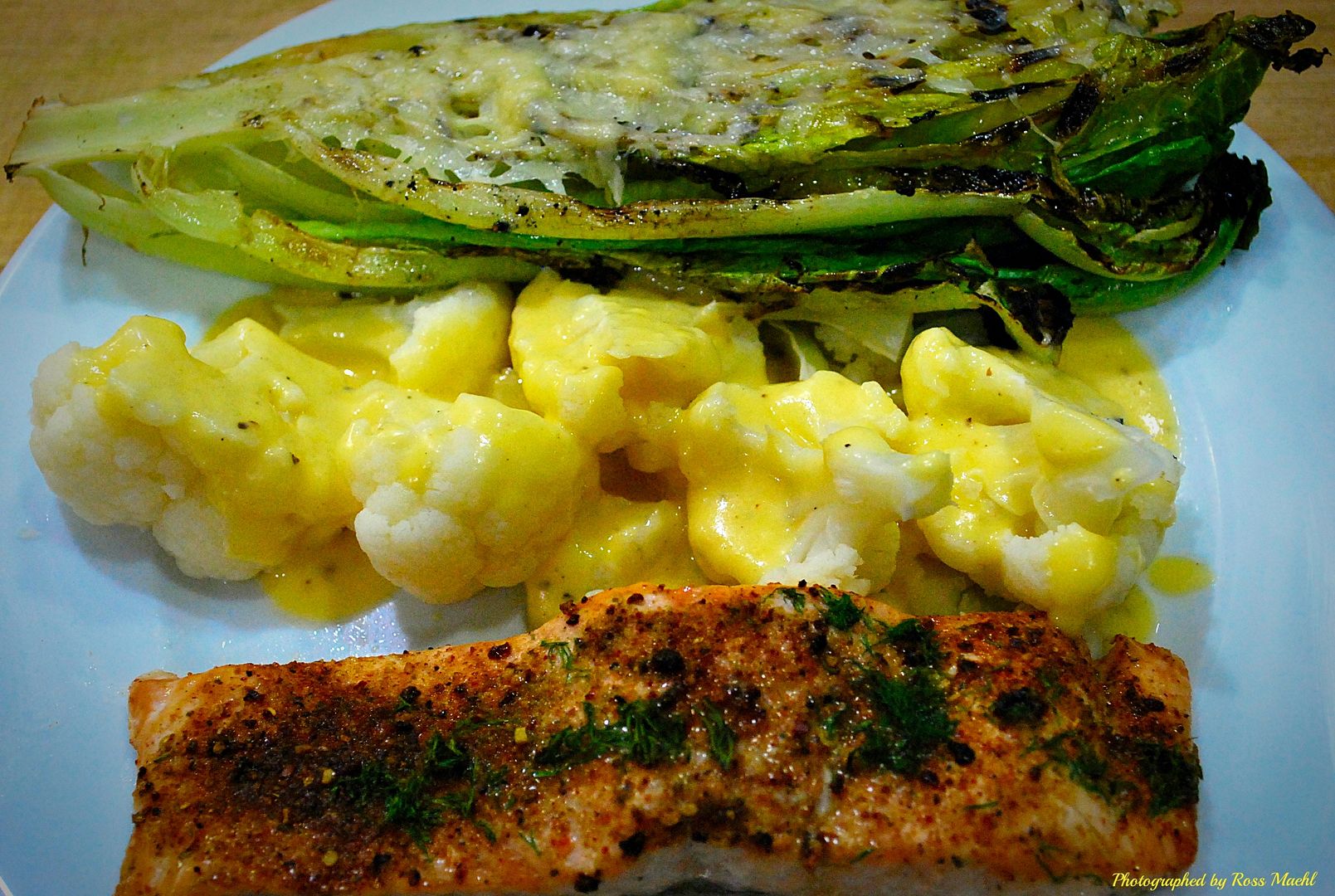 This again was a wonderful Sunday Night Dinner served
with Steamed Cauliflower with Sharp Cheddar Cheese, and
Grilled Romaine with Red wine vinegar and parmesan cheese.
This was truly a very mouth and mind meal!
Thanks for look-in!
Ross