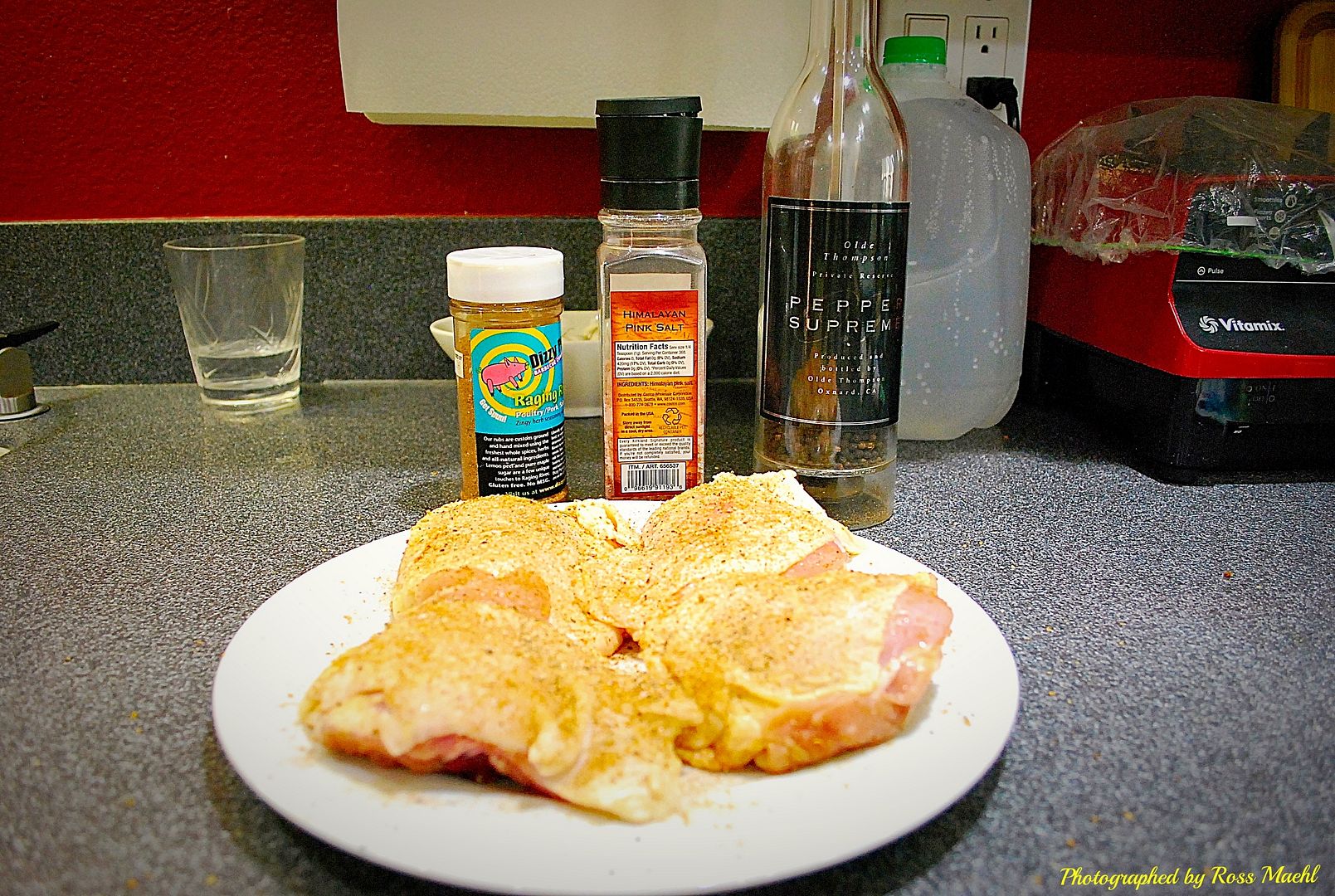 Four chicken thighs seasoned with Himalayan Salt, Pepper,
and Dizzy Pigs Raging River Rub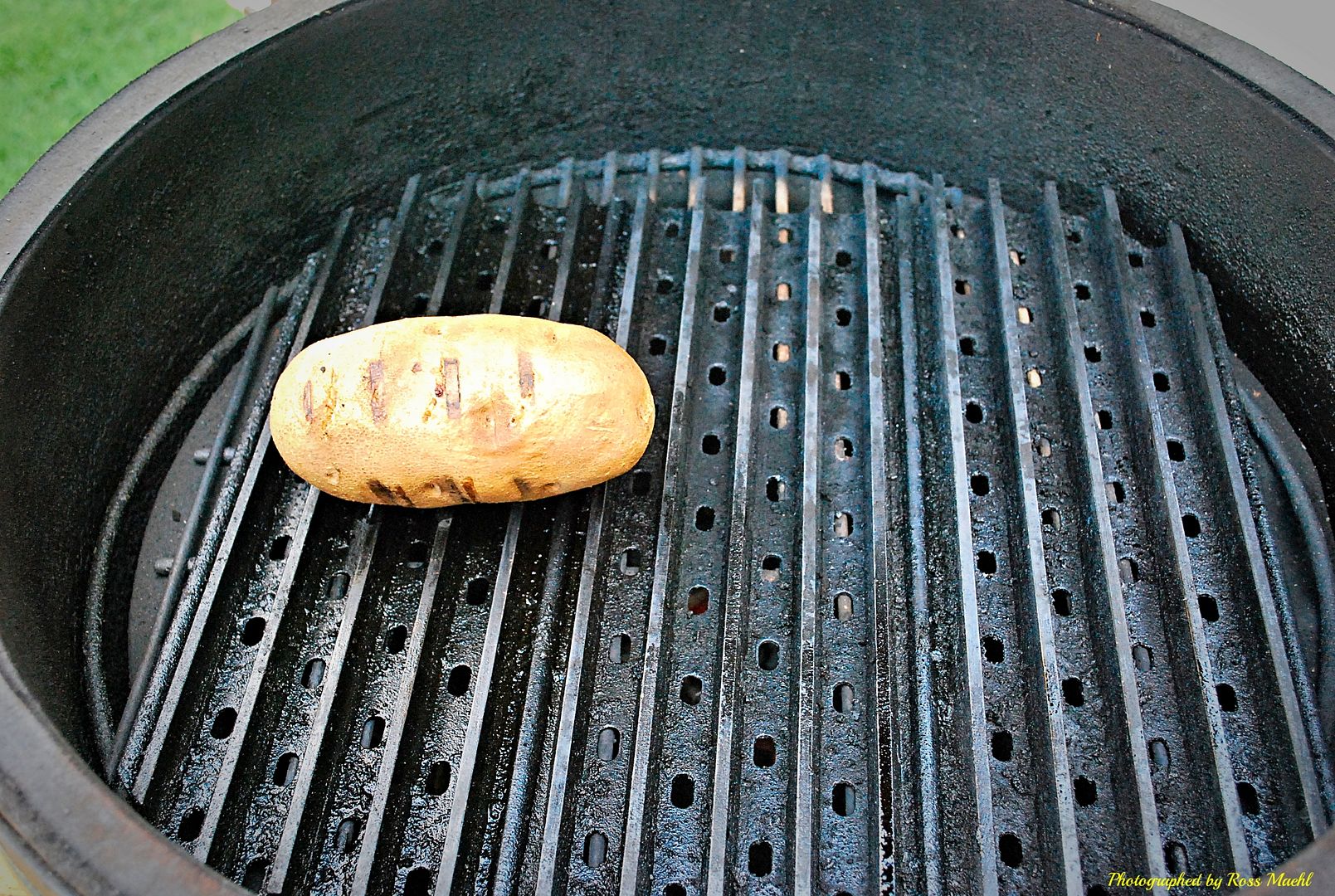 First the potato on the Grill Grates @ 400* 1 hour before the
chicken.
I'm going to grill these four thighs for five minutes turn 45*
then another five minutes. Turn over on the other side and
do the same.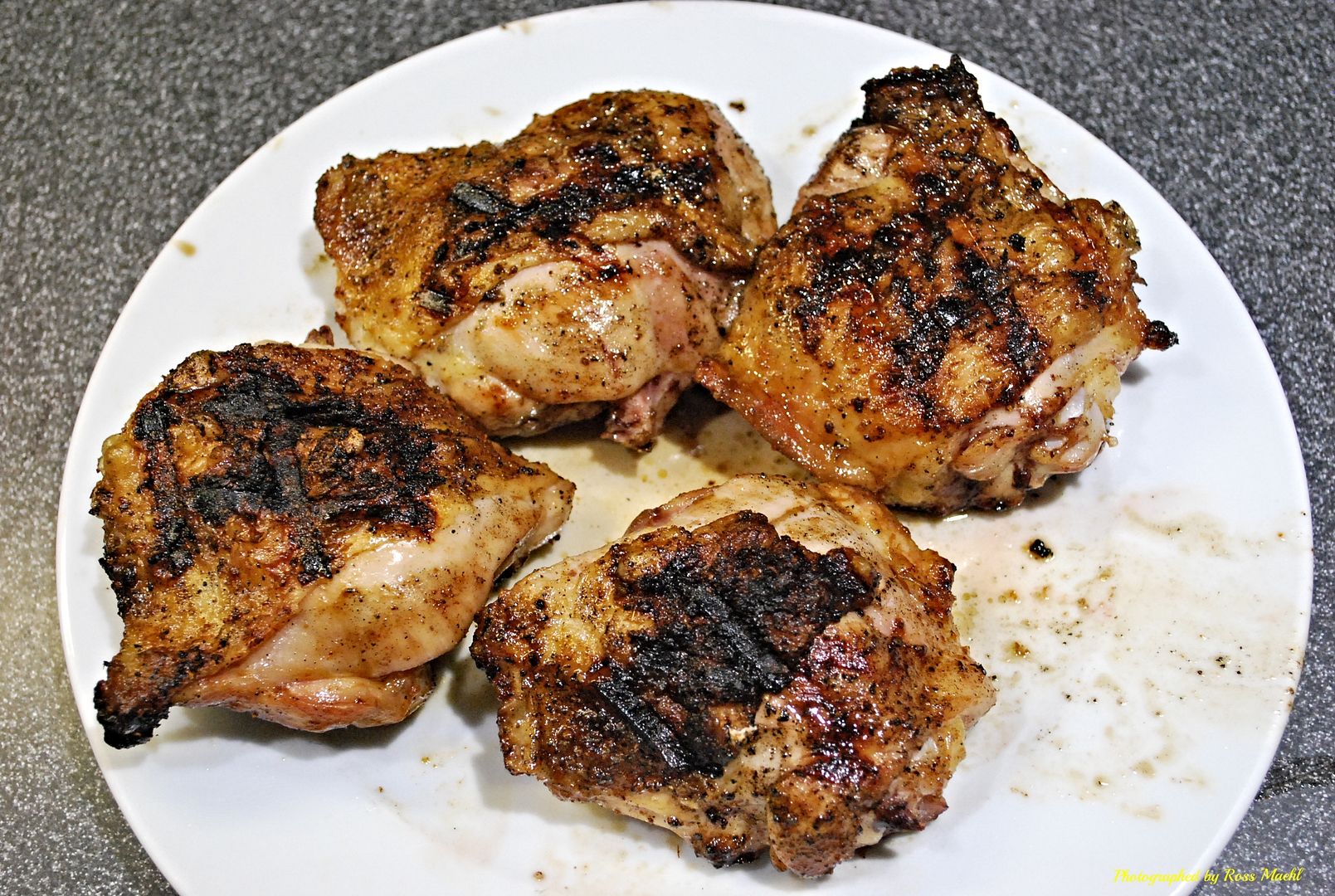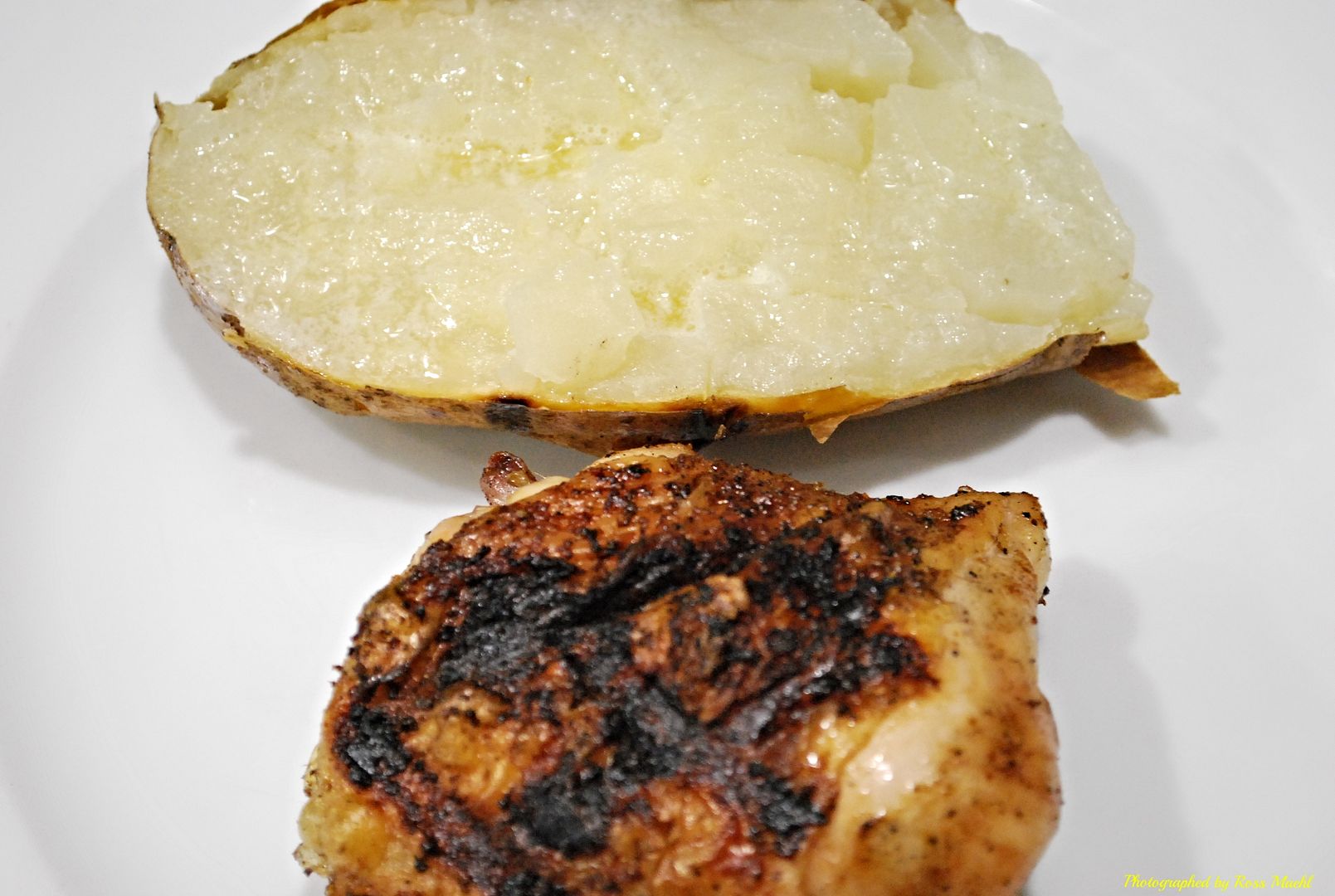 Simple and very tasty. The Raging River Rub added another
dimension to the chicken. This is the first time that we used
it on chicken, usually we use it on Salmon
Thanks for look-in
Ross