First the New Accessories from Smokeware that I received
yesterday. A Scrapesation Grill Scraper, and The Grate Ash Tool.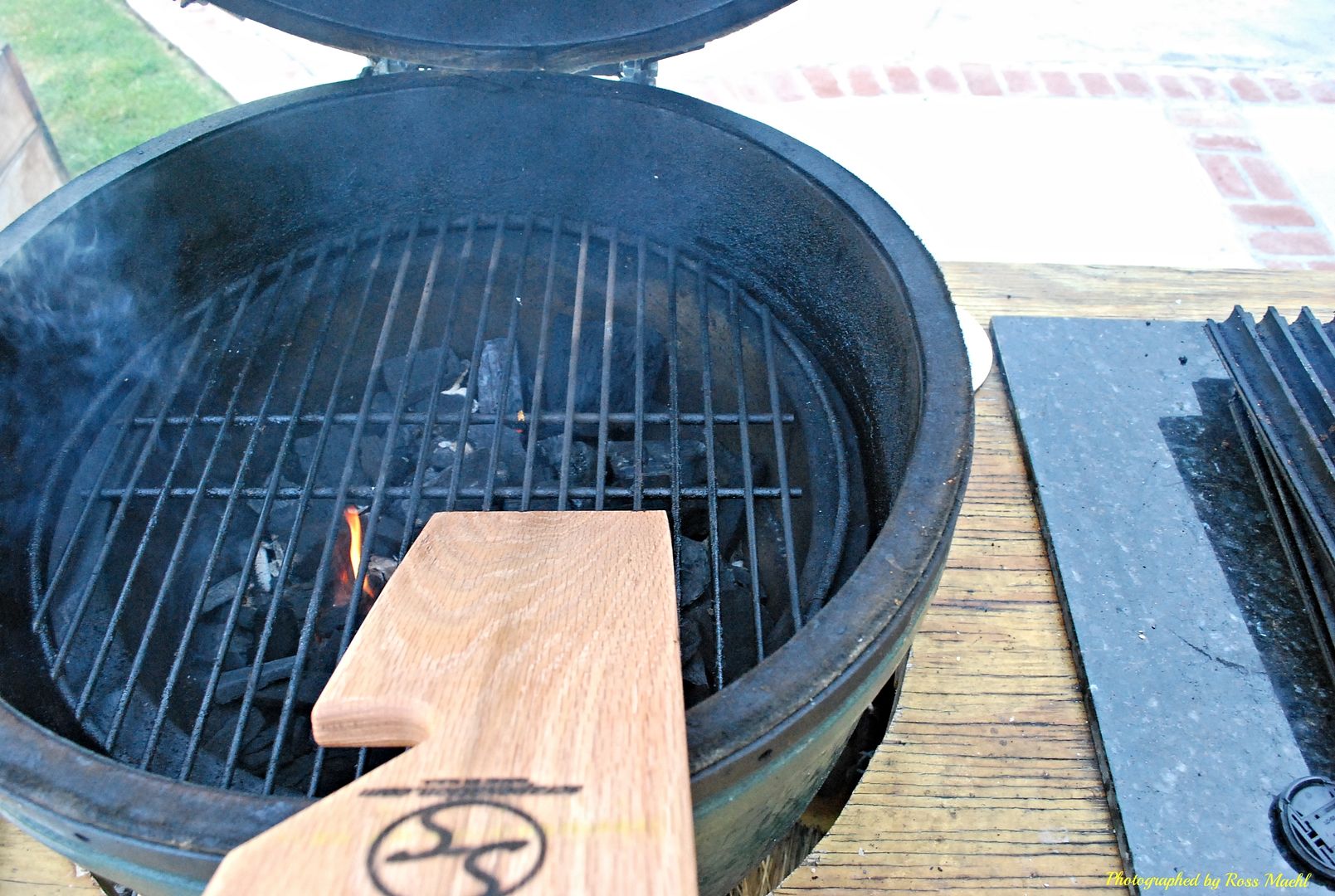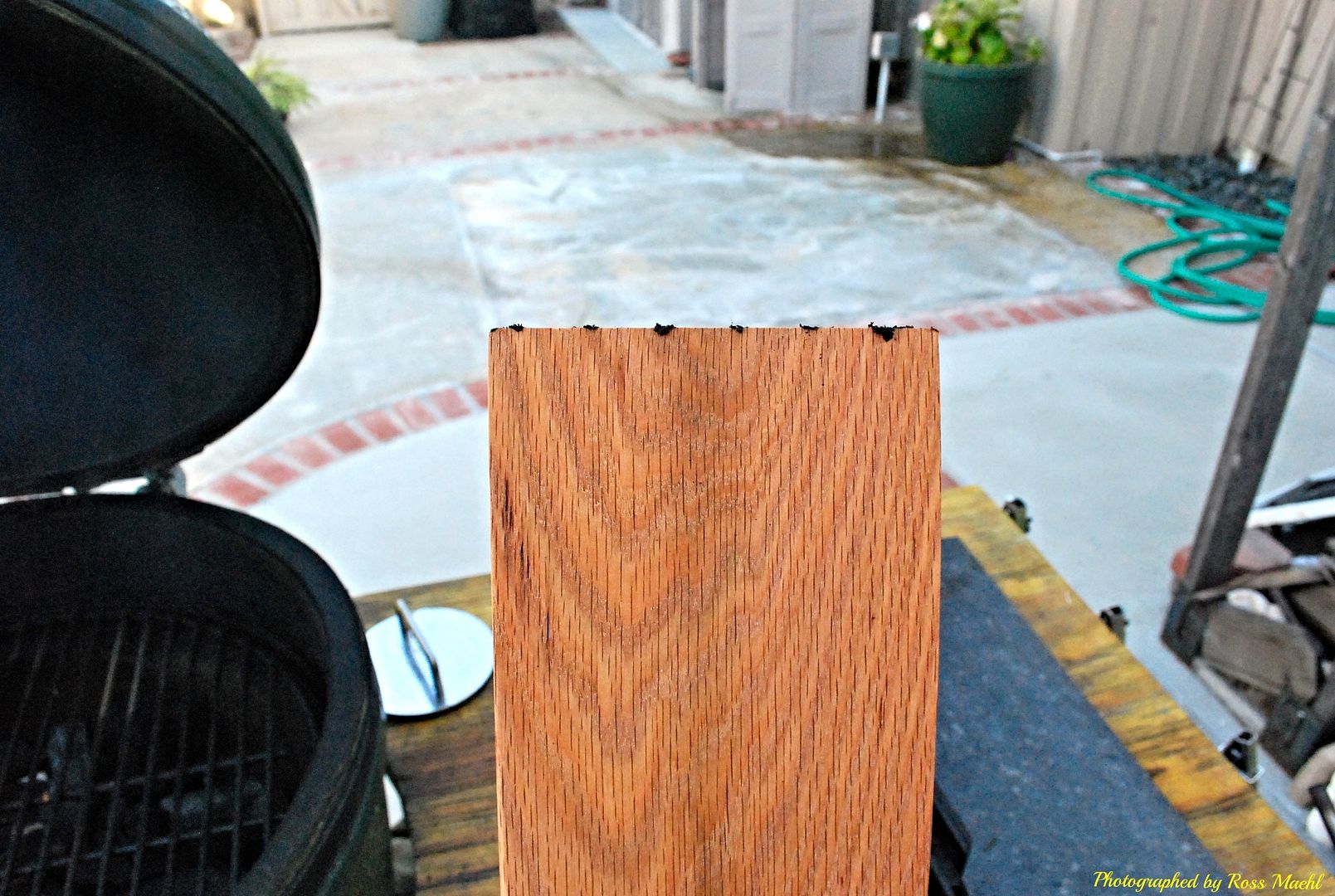 The Scraper works great on the wire grate, but not on the
Grill Grate it's too deep 3/4 in.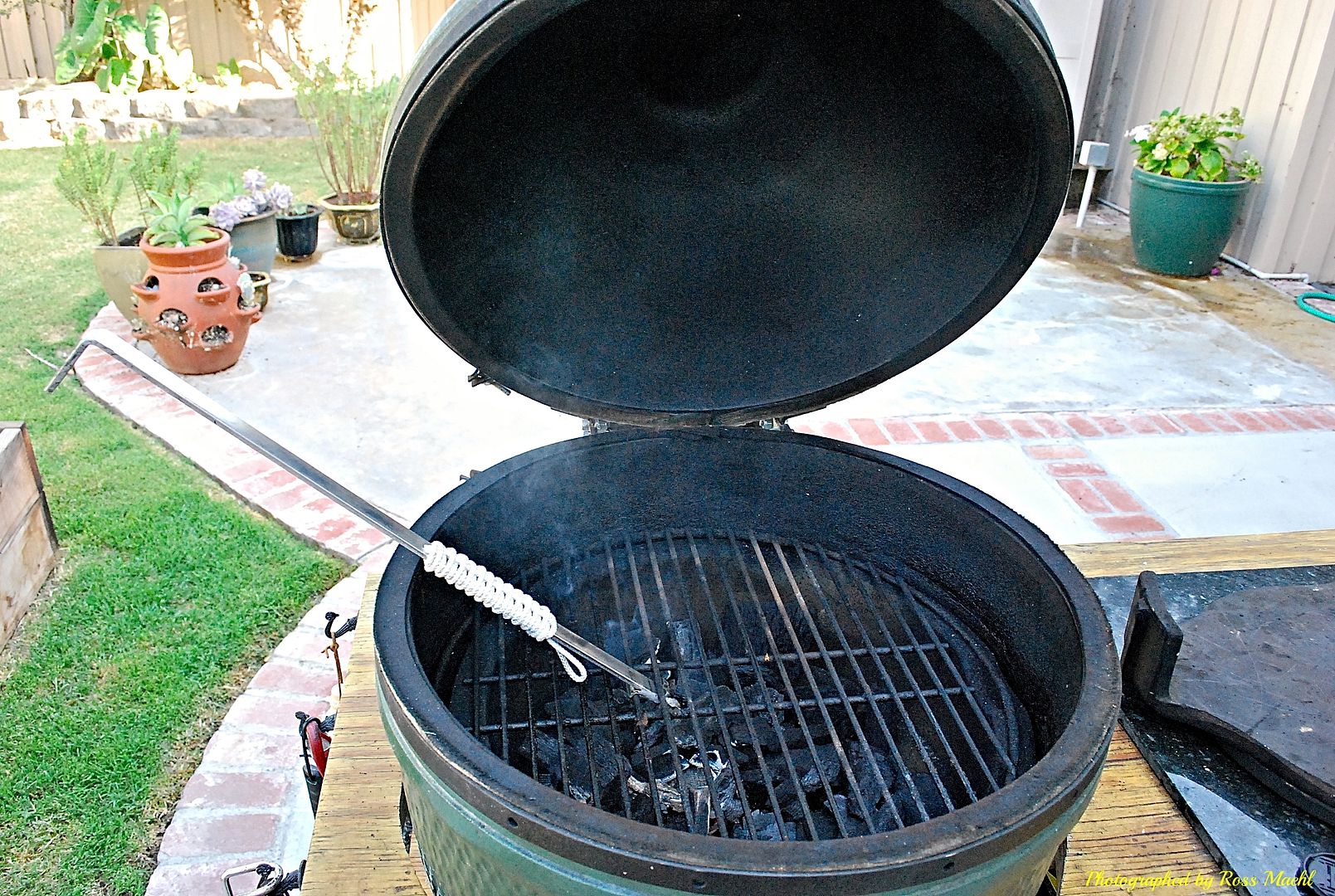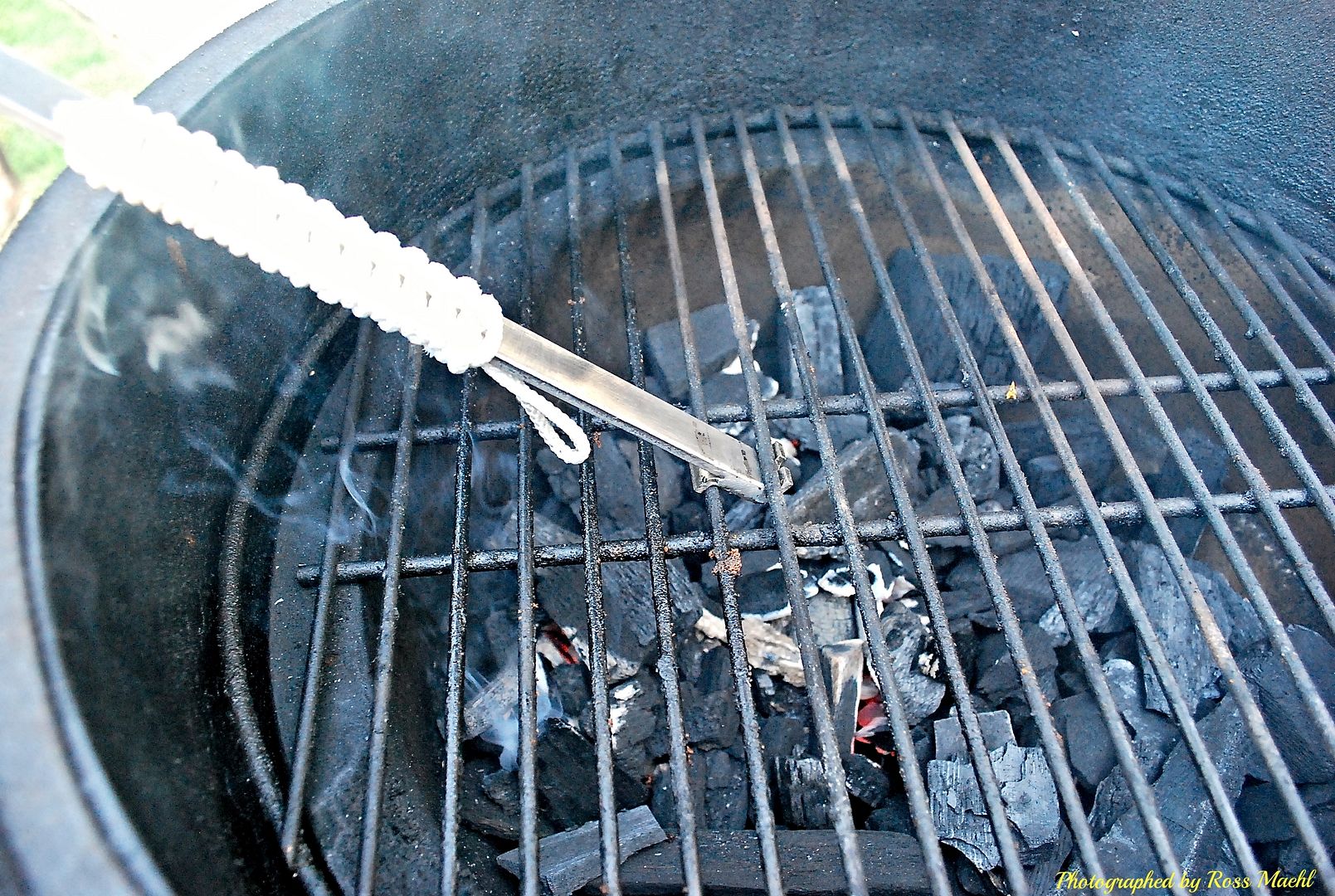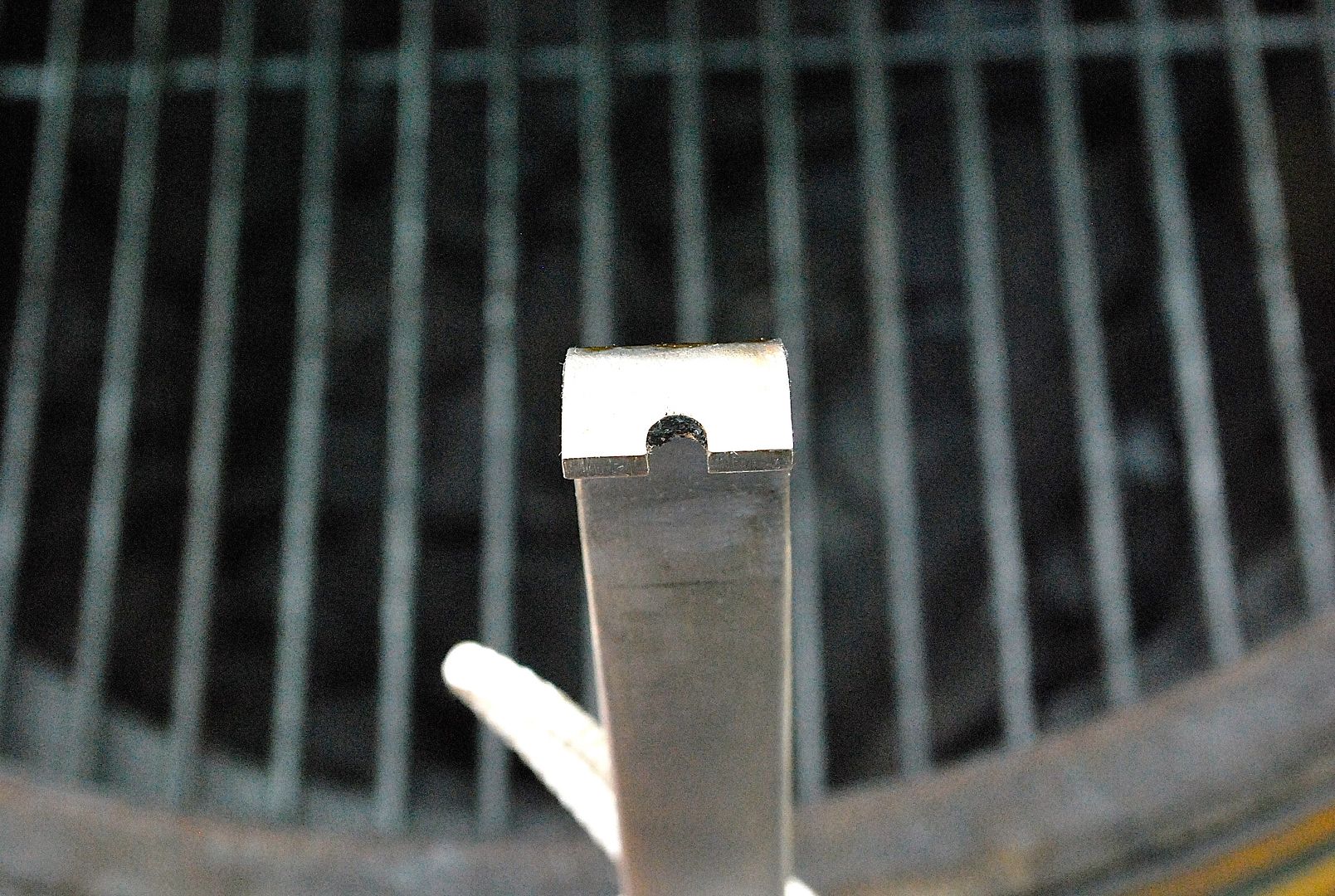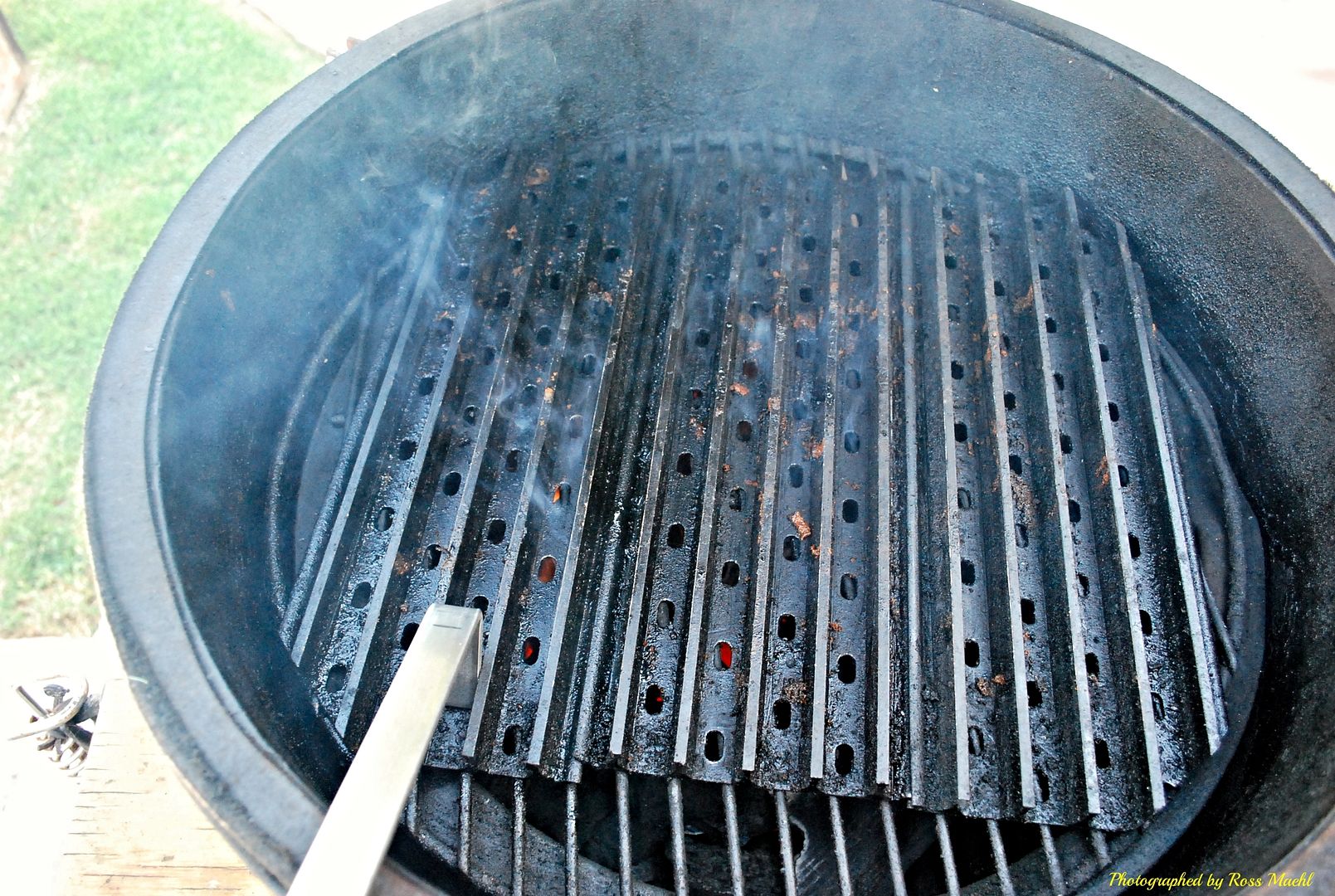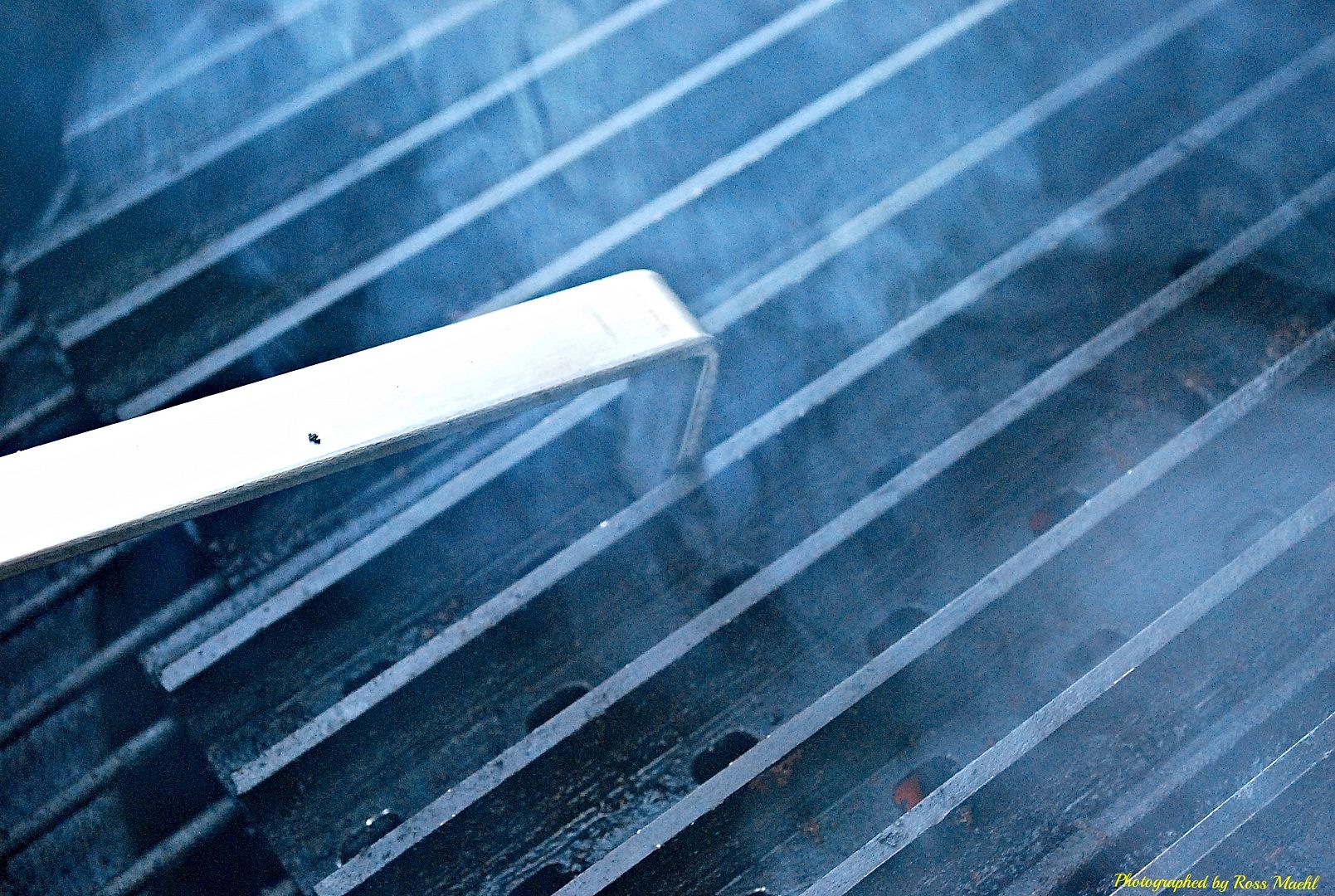 The Grate Ash Tool has several very good applications
you can scrape the real large burnt pieces off the wire
grate, lift out the grate as well. you can also clean
the Grill Grates with it.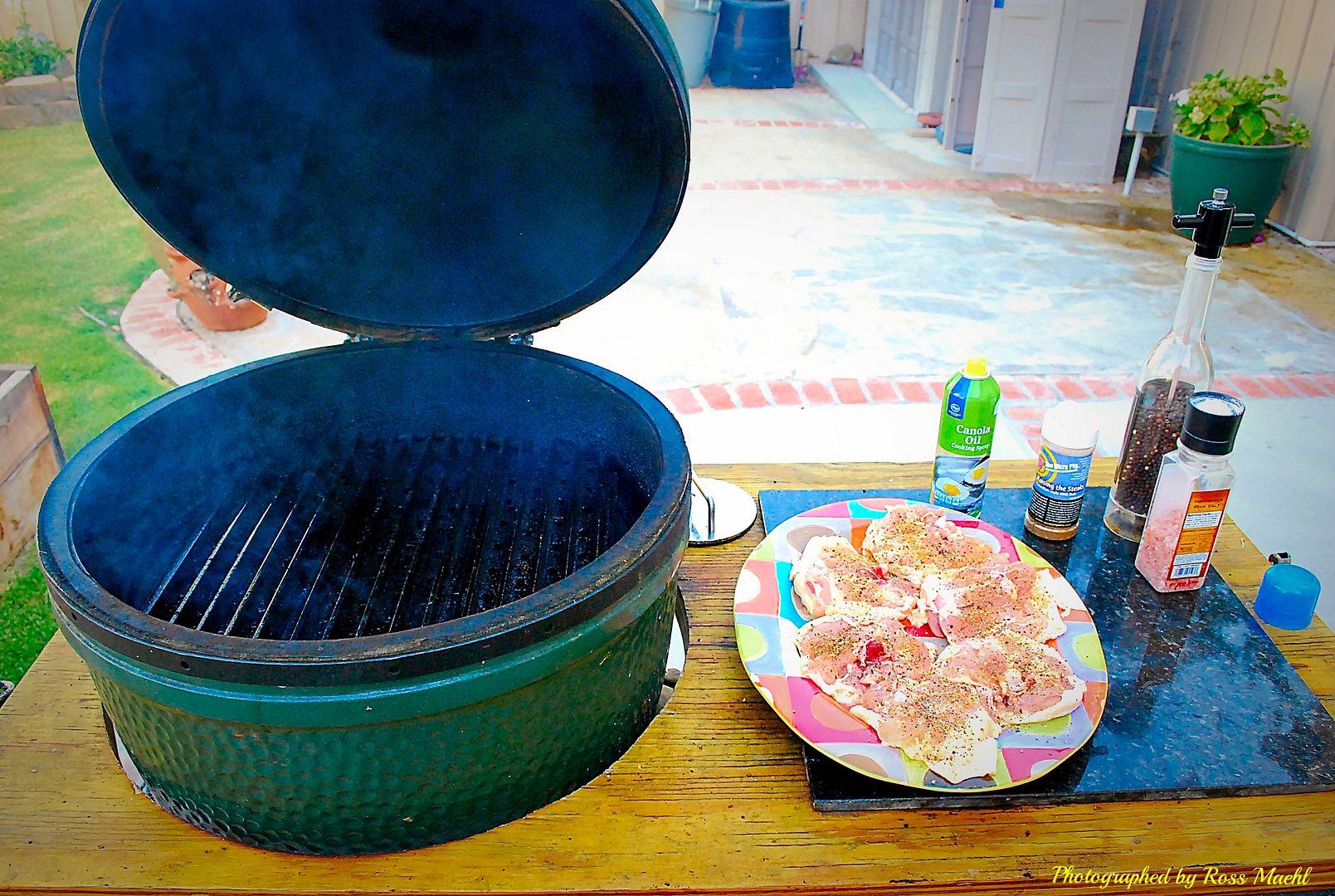 Lets grill the Chicken Thighs, the LBGE is @400* direct
seasoned with pink salt, pepper, and Dizzy Pig Raising the
Steaks.
Turned over at 10 minutes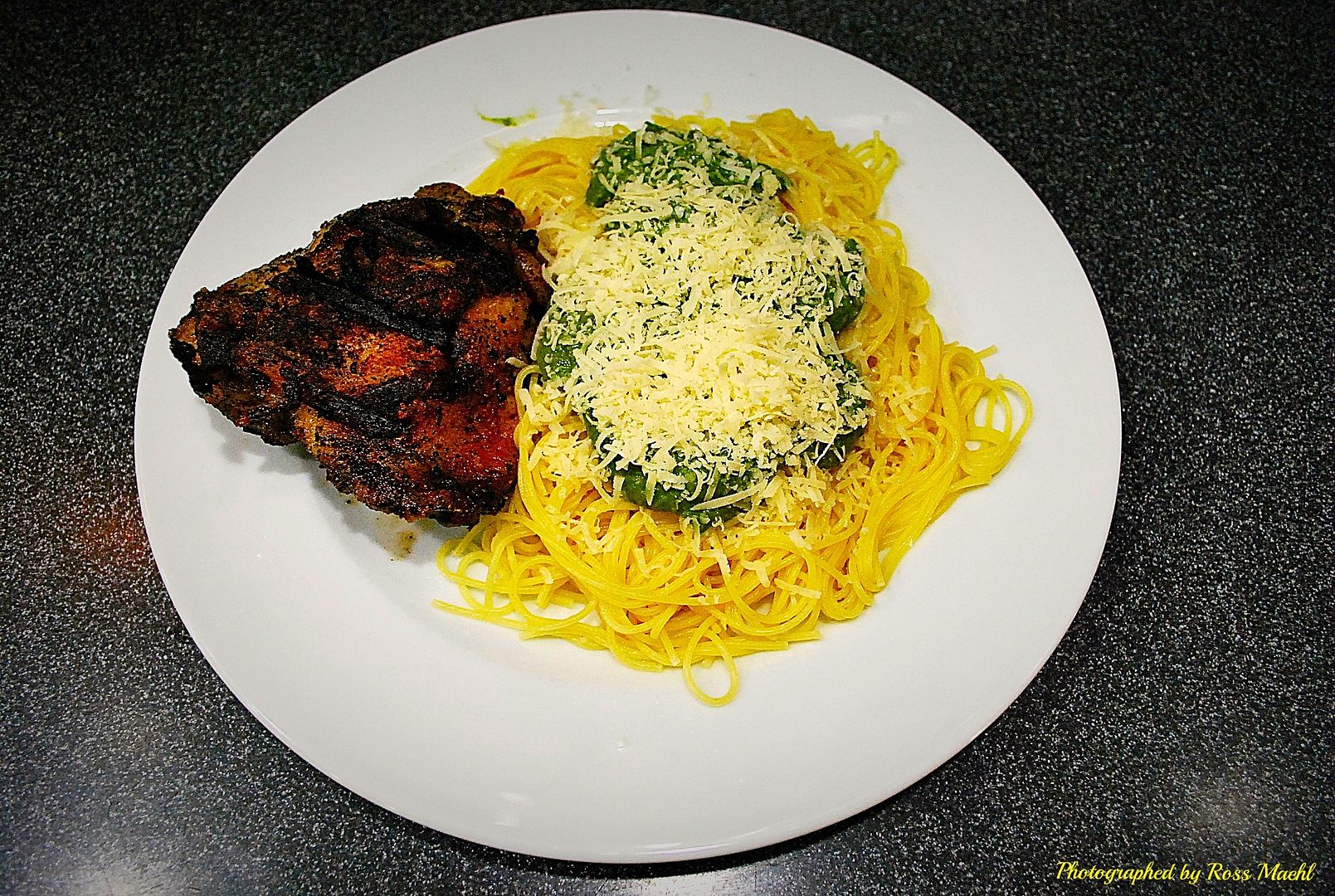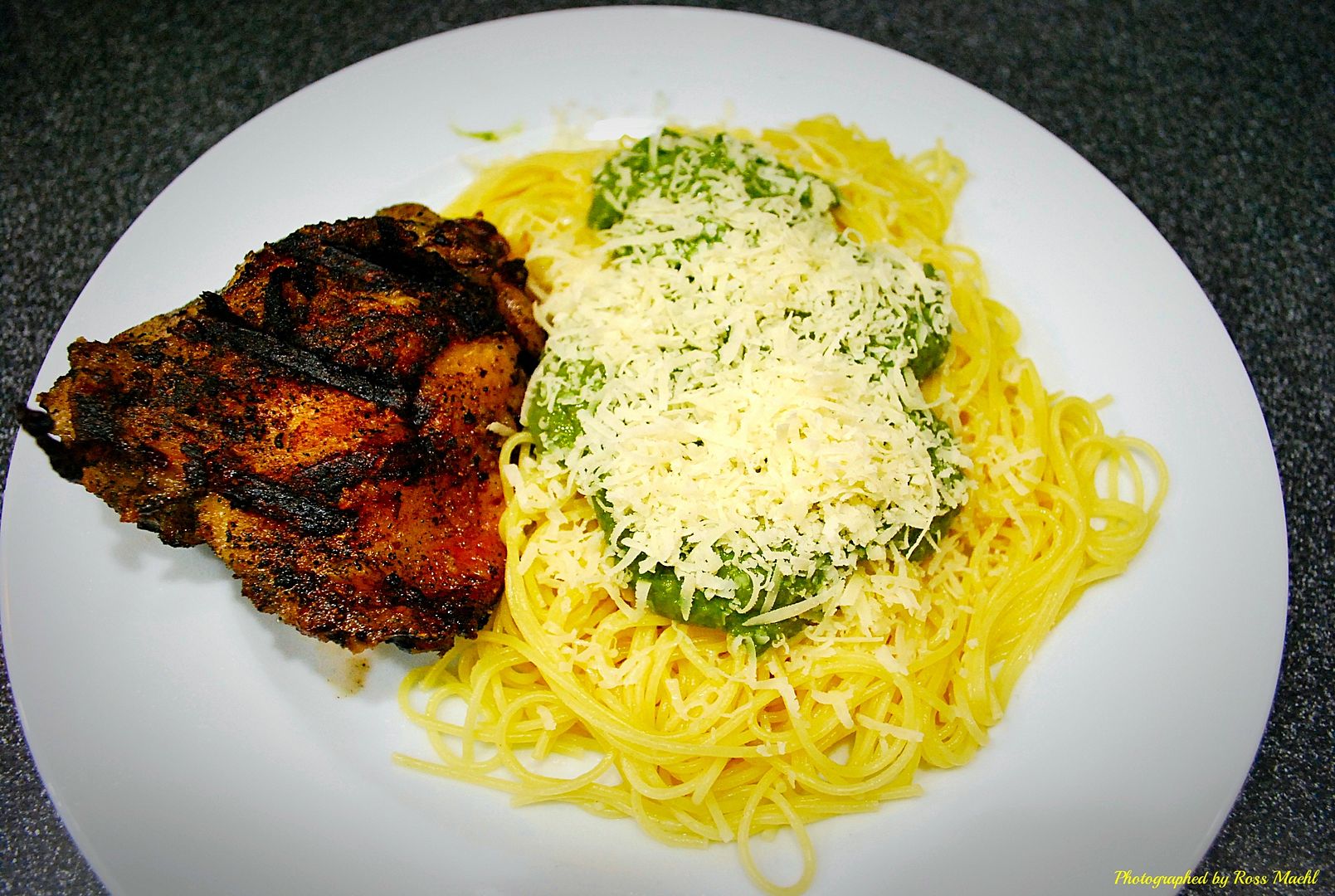 Served with pasta with Pesto Sauce that Jackie made with basil
from our garden. This was as good as it gets (DELICIOUS)
Grill Accessories:
Thanks for look-in!
Ross