Started with two potatoes on the grill @ 375*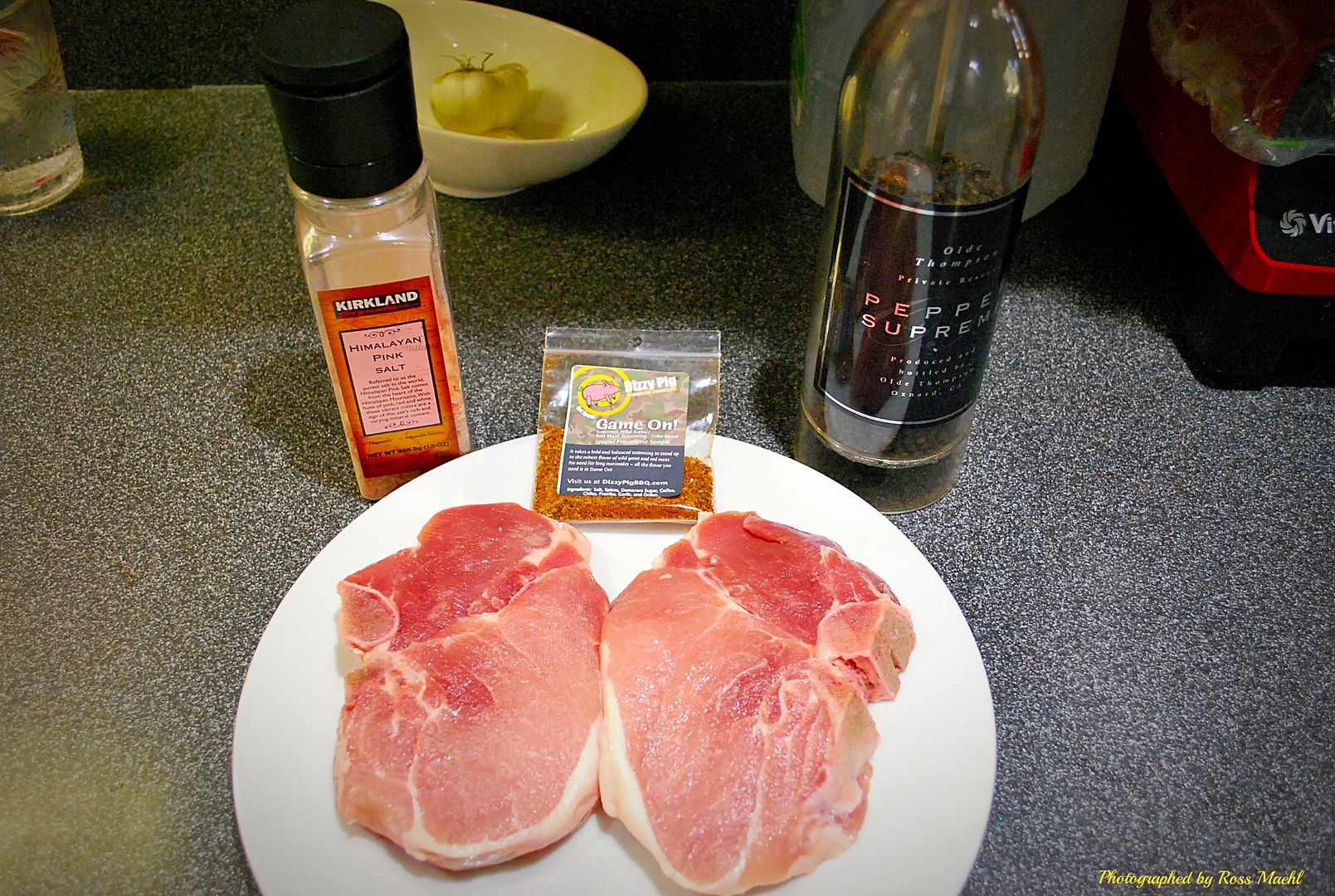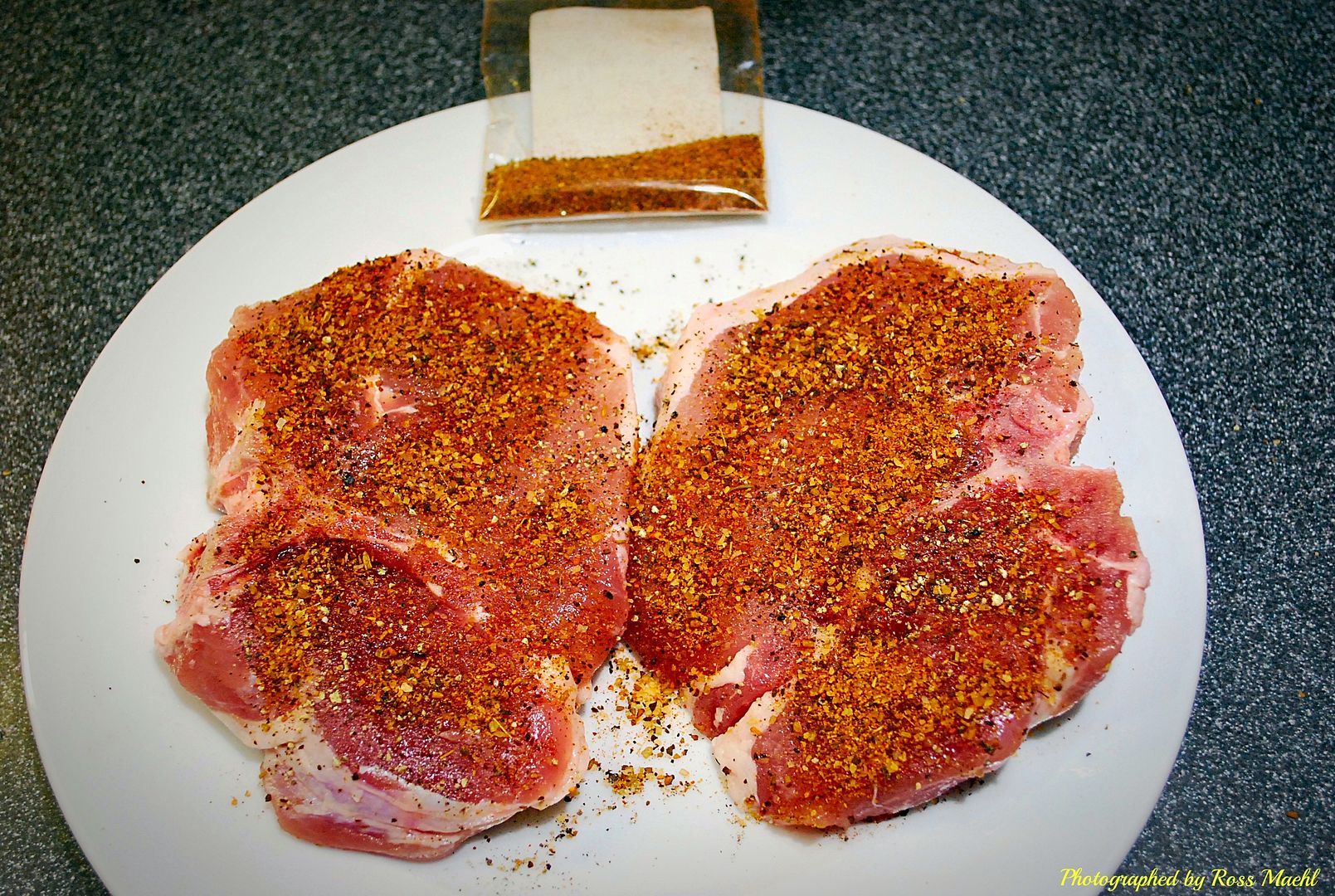 Two nice Pork Chops seasoned with Himalayan pink salt.
pepper, and Dizzy Pig's Game On. with half a small container.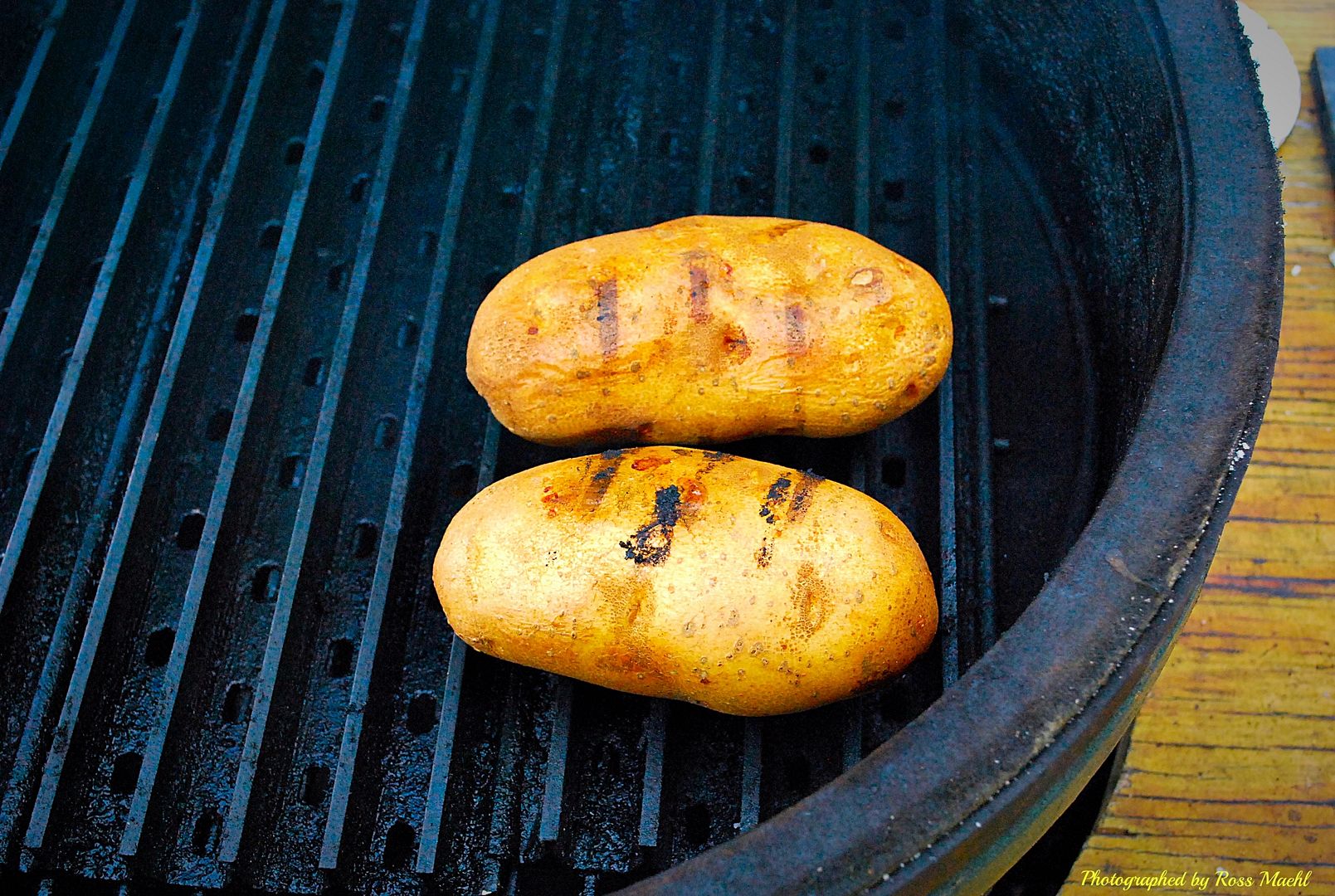 Potatoes are done.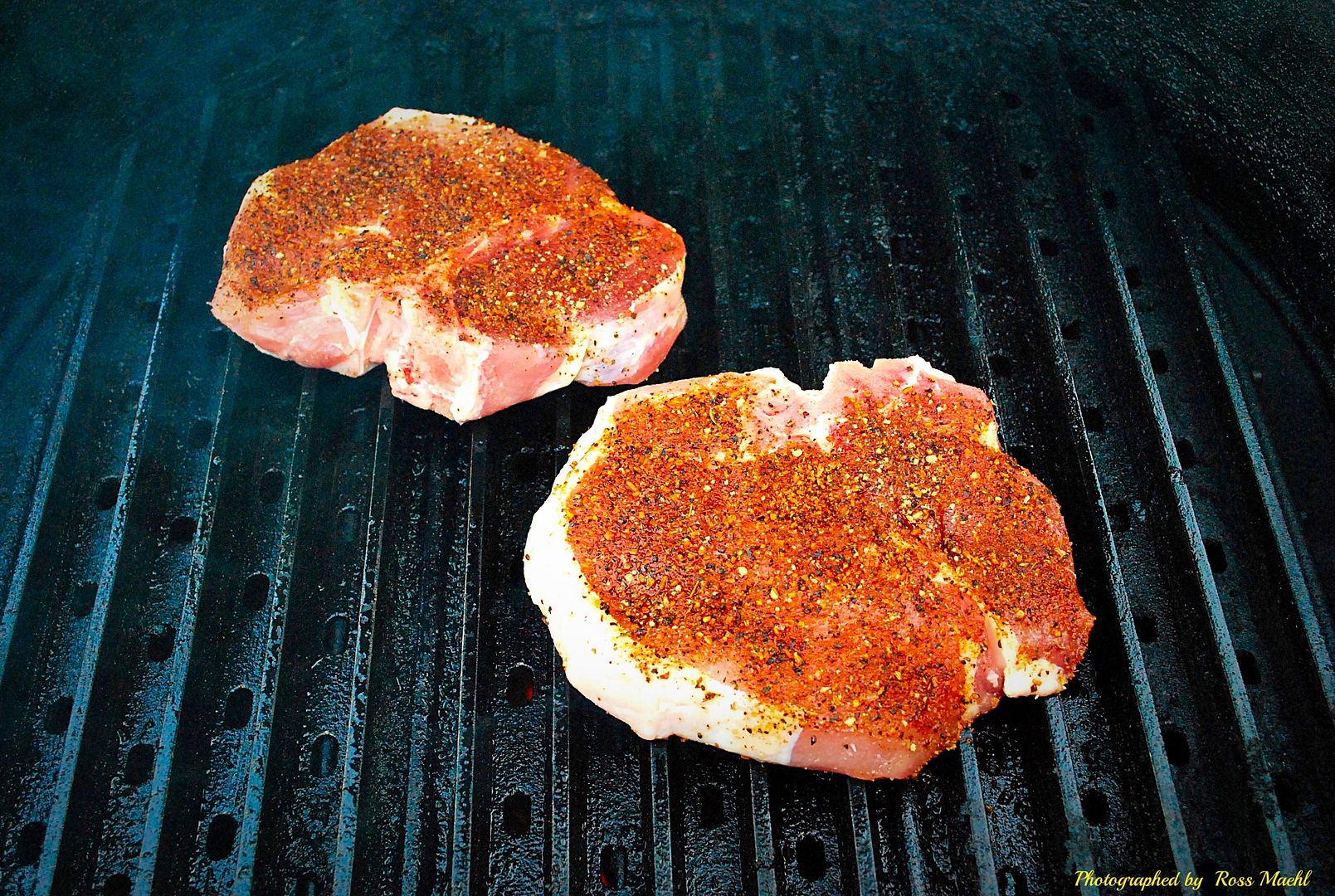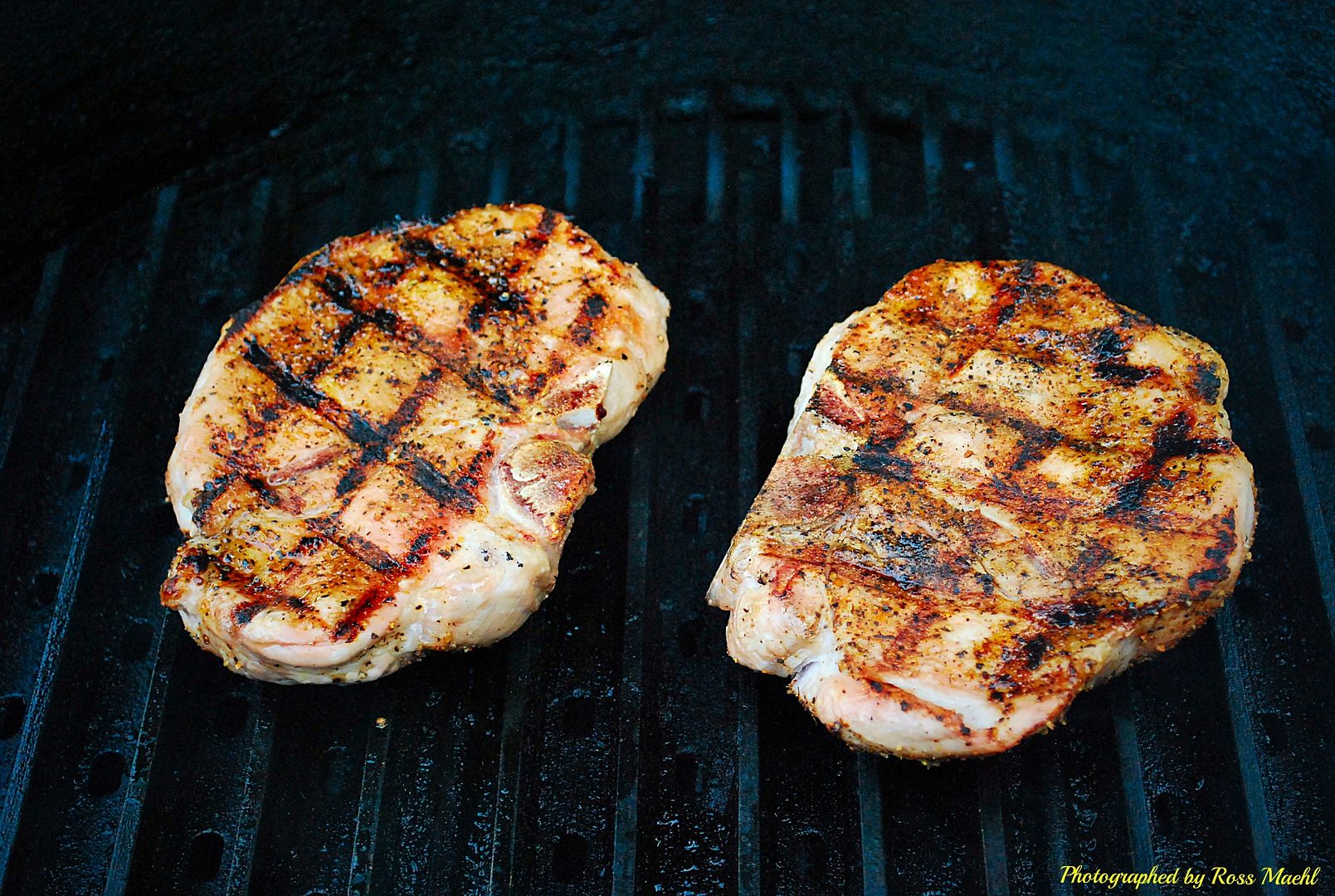 Grilled @425* direct for approximately 12 minutes.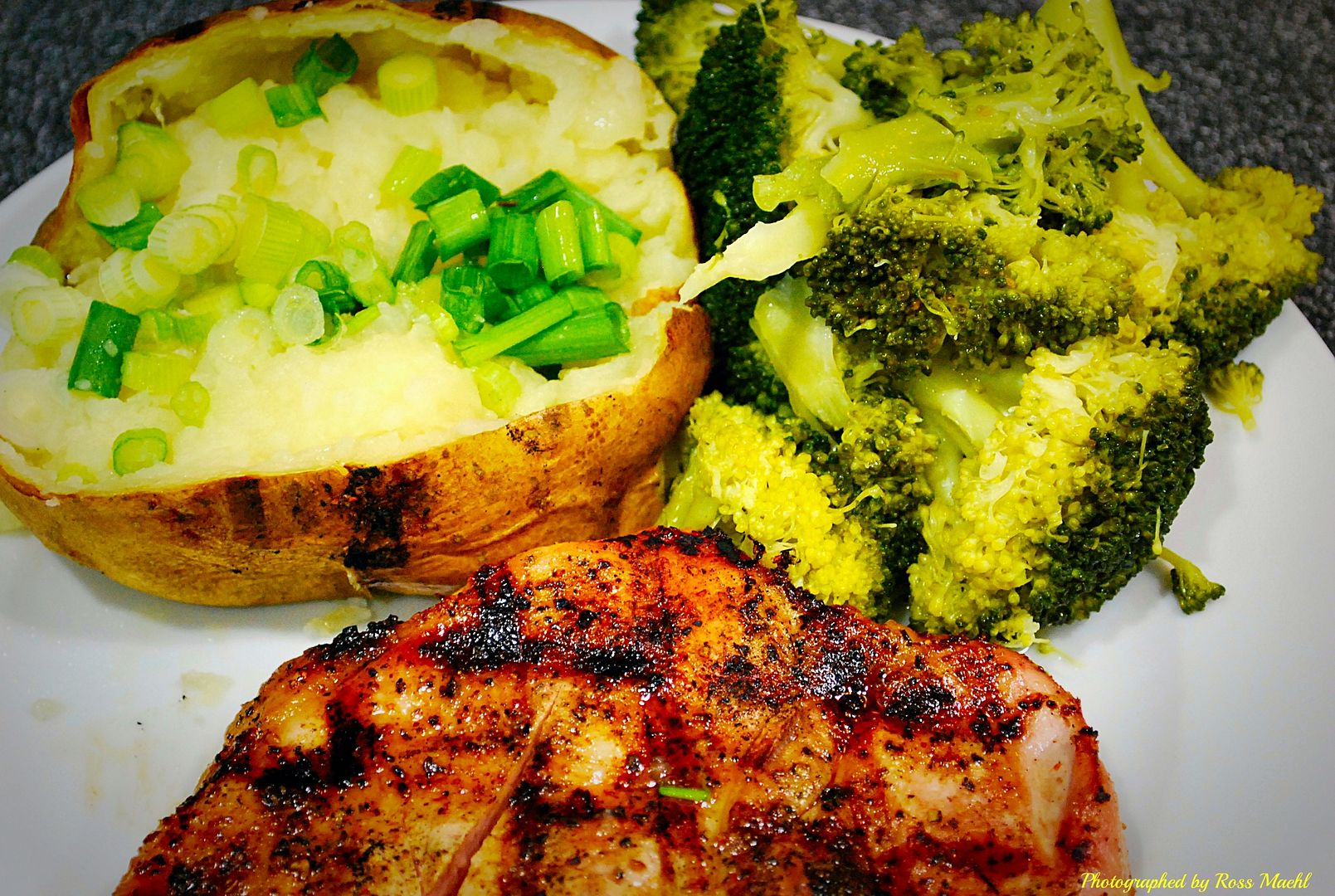 Served with steamed broccoli, and baked potato. This new
seasoning Game On is a wonderful seasoning I plan is
to try it on all the food groups.
Dizzy Pig Seasoning:
Thanks for look-in!
Ross