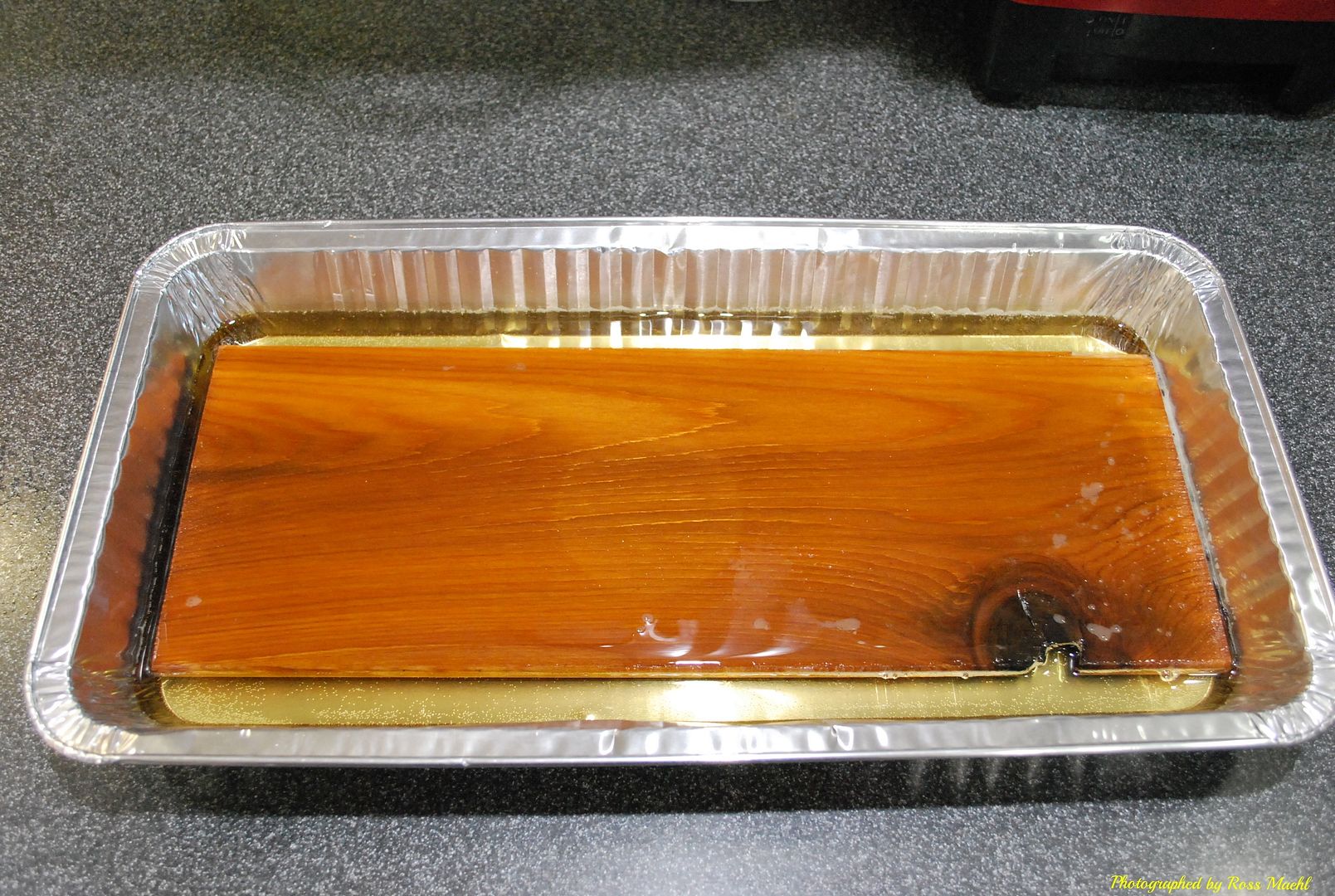 Saturday I found this 14 in.x 6 in.x 2 in. drip pan made by
Webber it's not on there web site but it's in the store.
It works great for soaking my Cedar Planks.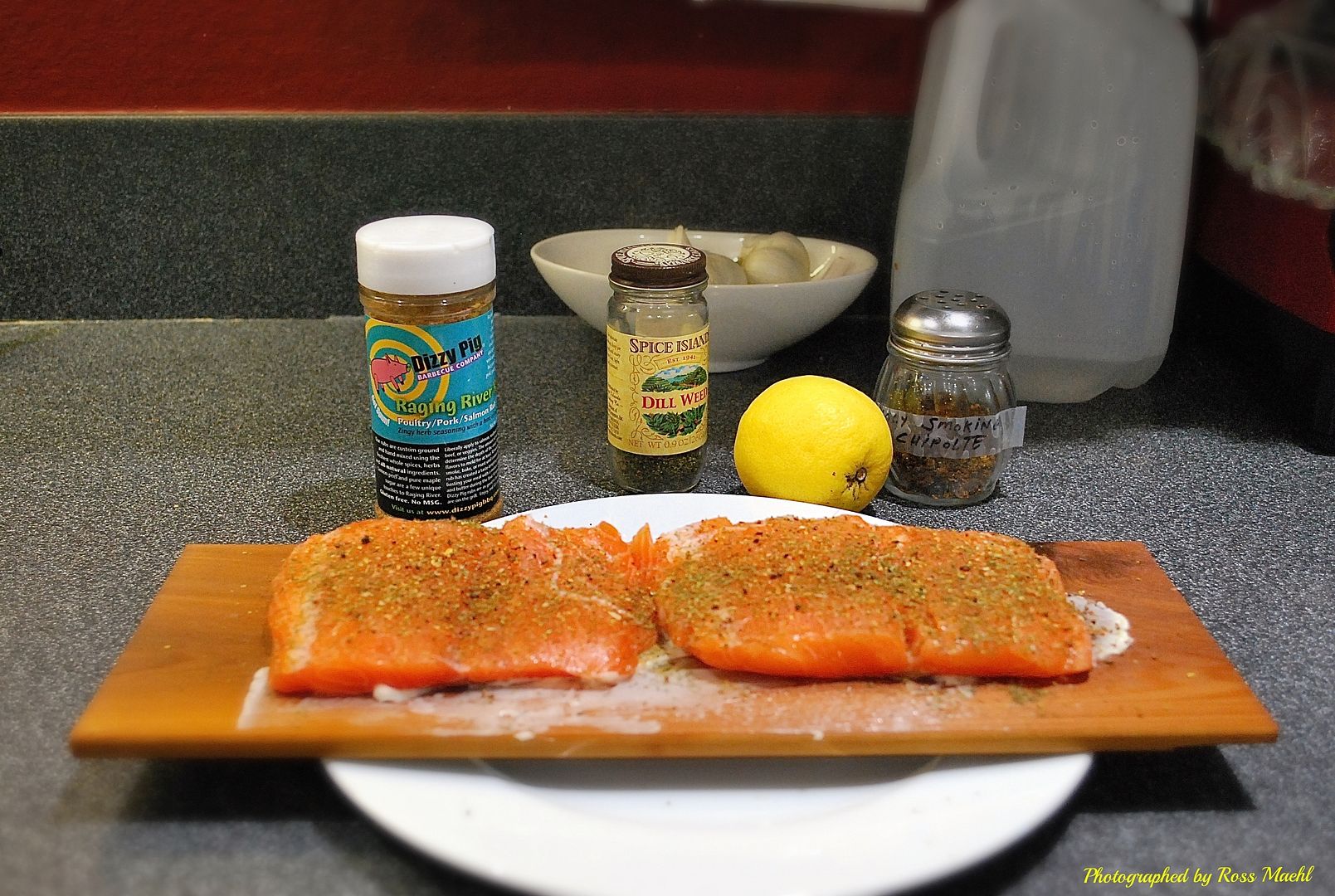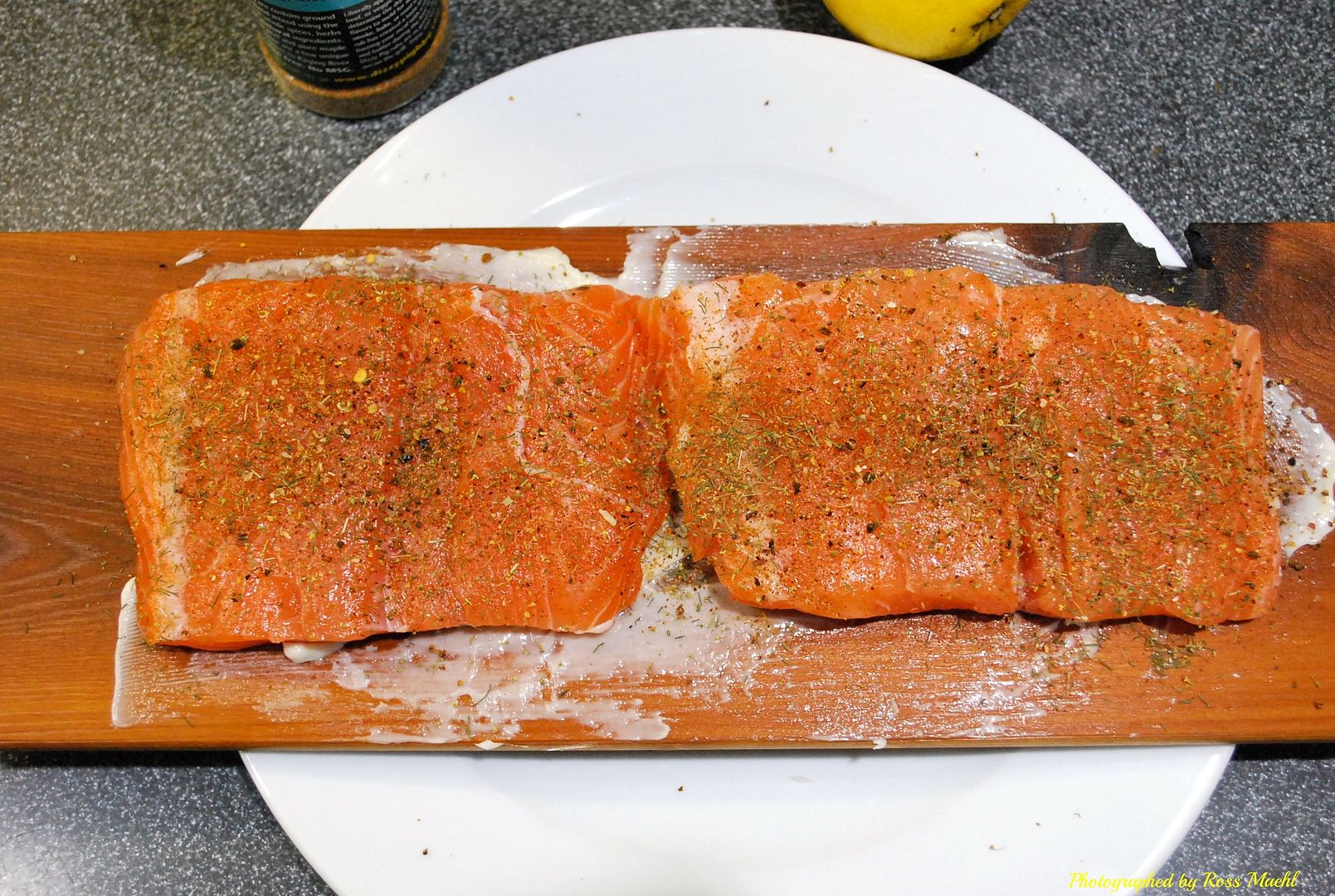 Two 6oz. peaces of Fresh Scottish Salmon on a buttered
cedar plank seasoned with Dizzy Pig Raging River Rub,
Chipotle Rub, Dill, and Lemon Juice.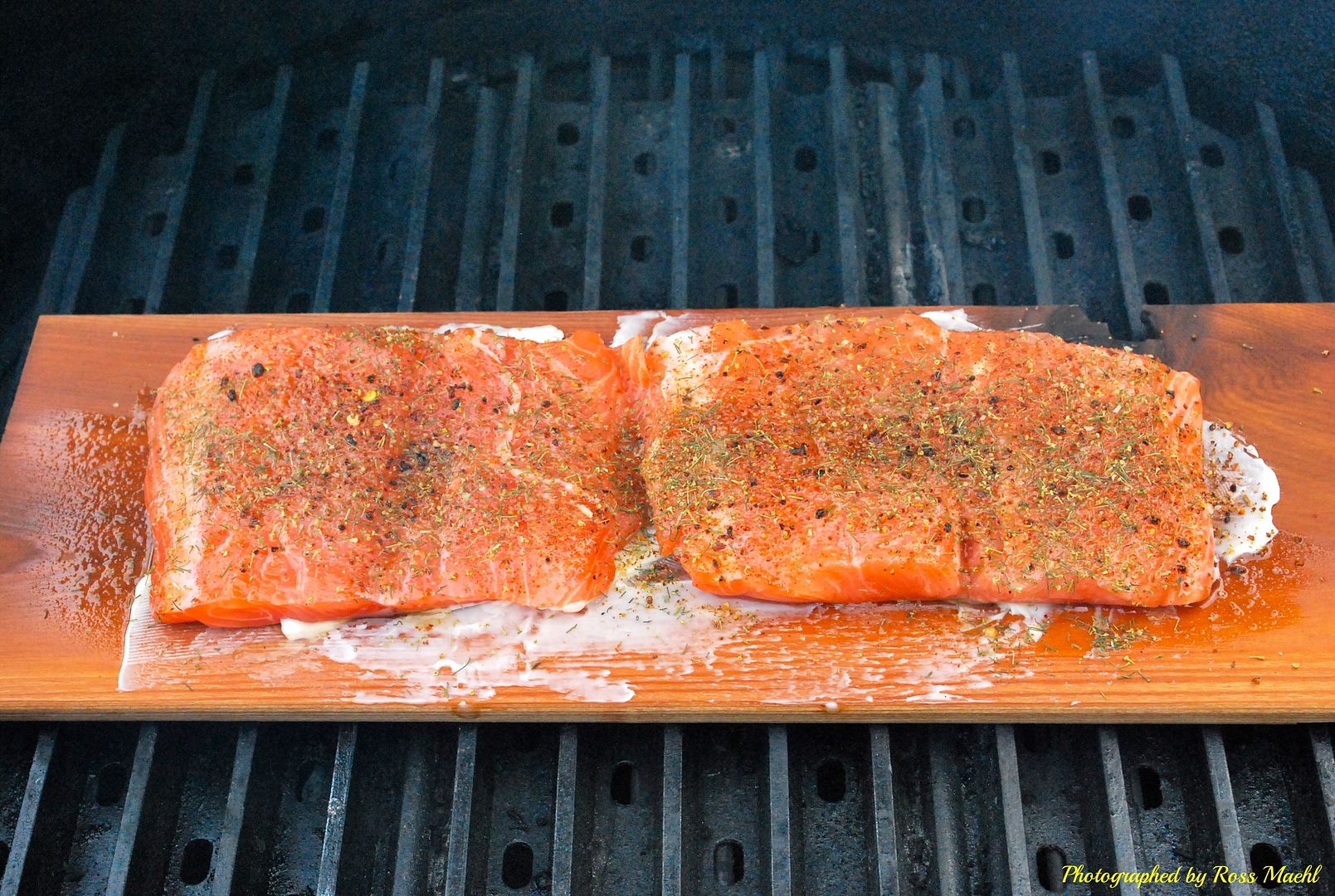 On the Grill Grates @400*+ added the lemon juice.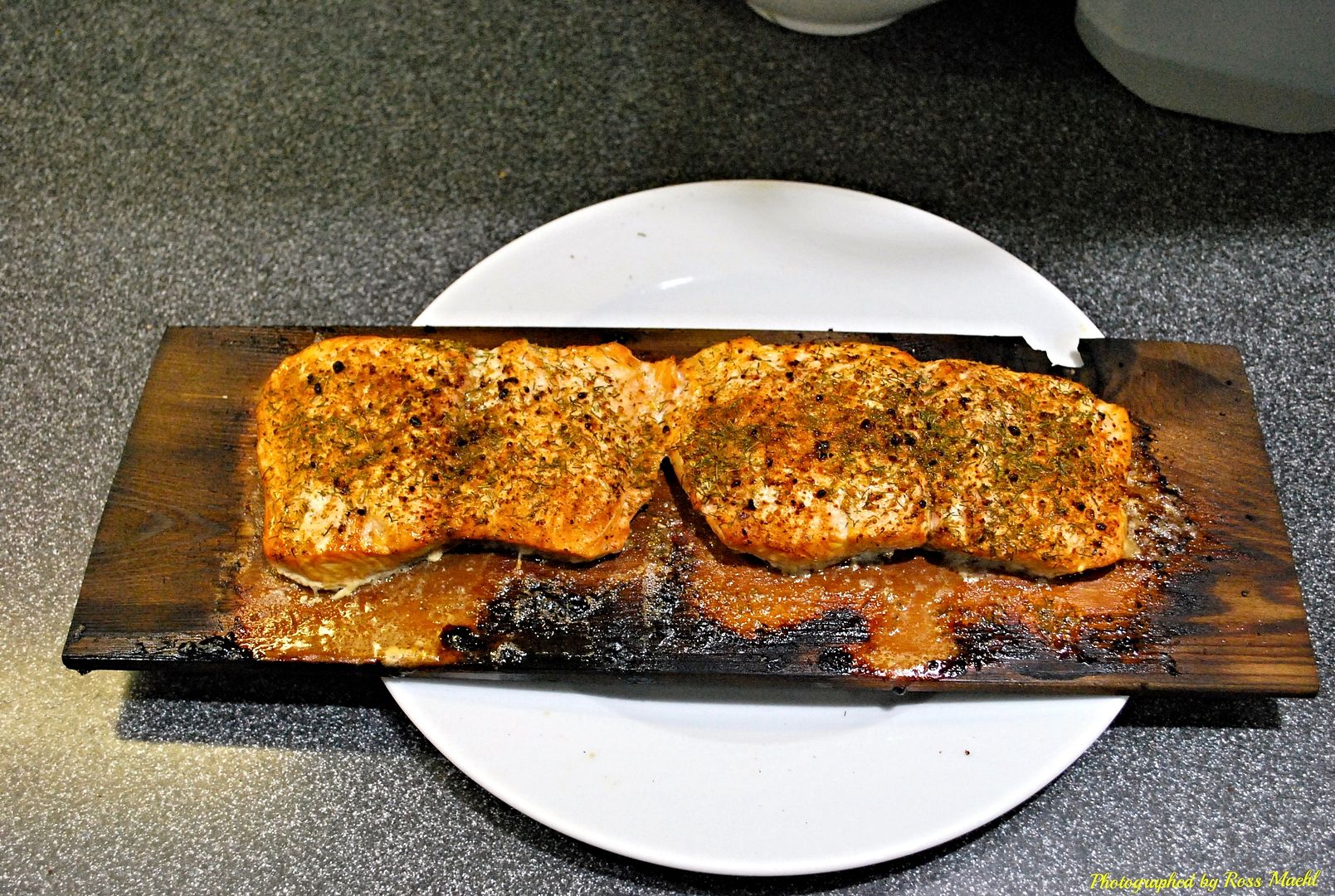 Off the grill in 15 minutes looks wonderful.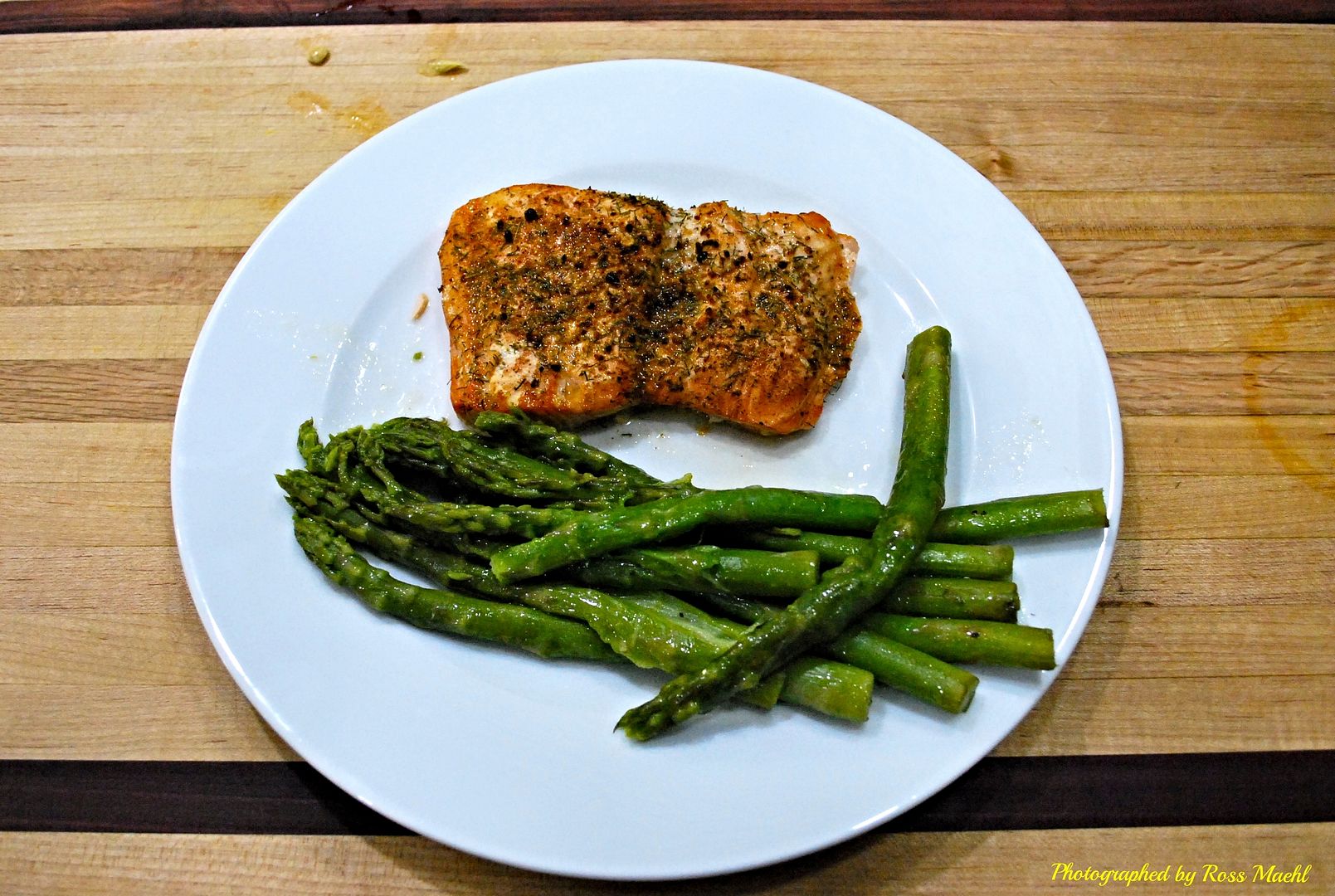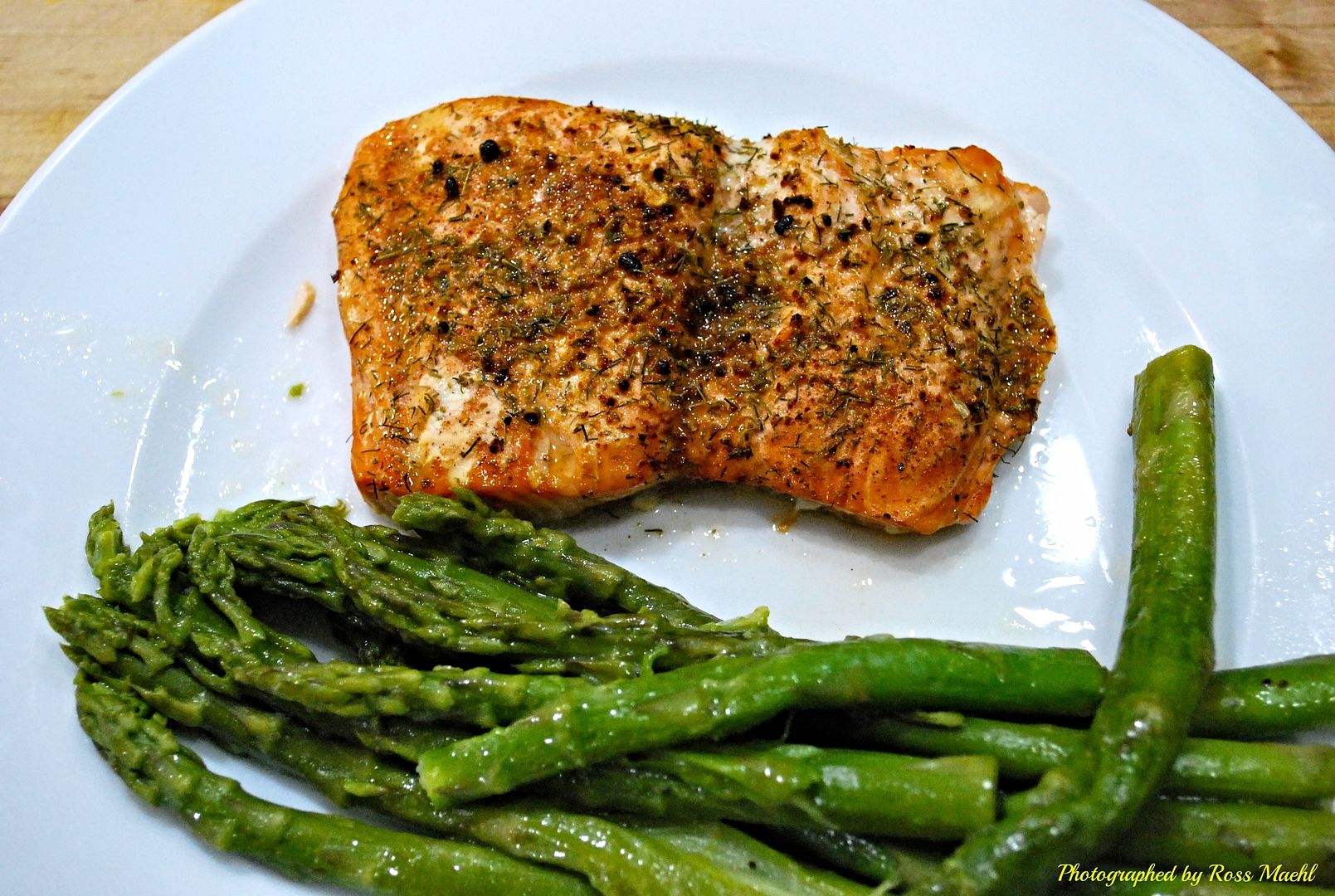 Served with Asparagus this is the first meal that Jackie and
I have had together for a week, she was at a sister reunion.
This Salmon is Jackie's favorite dinner and it was a
wonderful one.
Thanks for lookin!
Ross