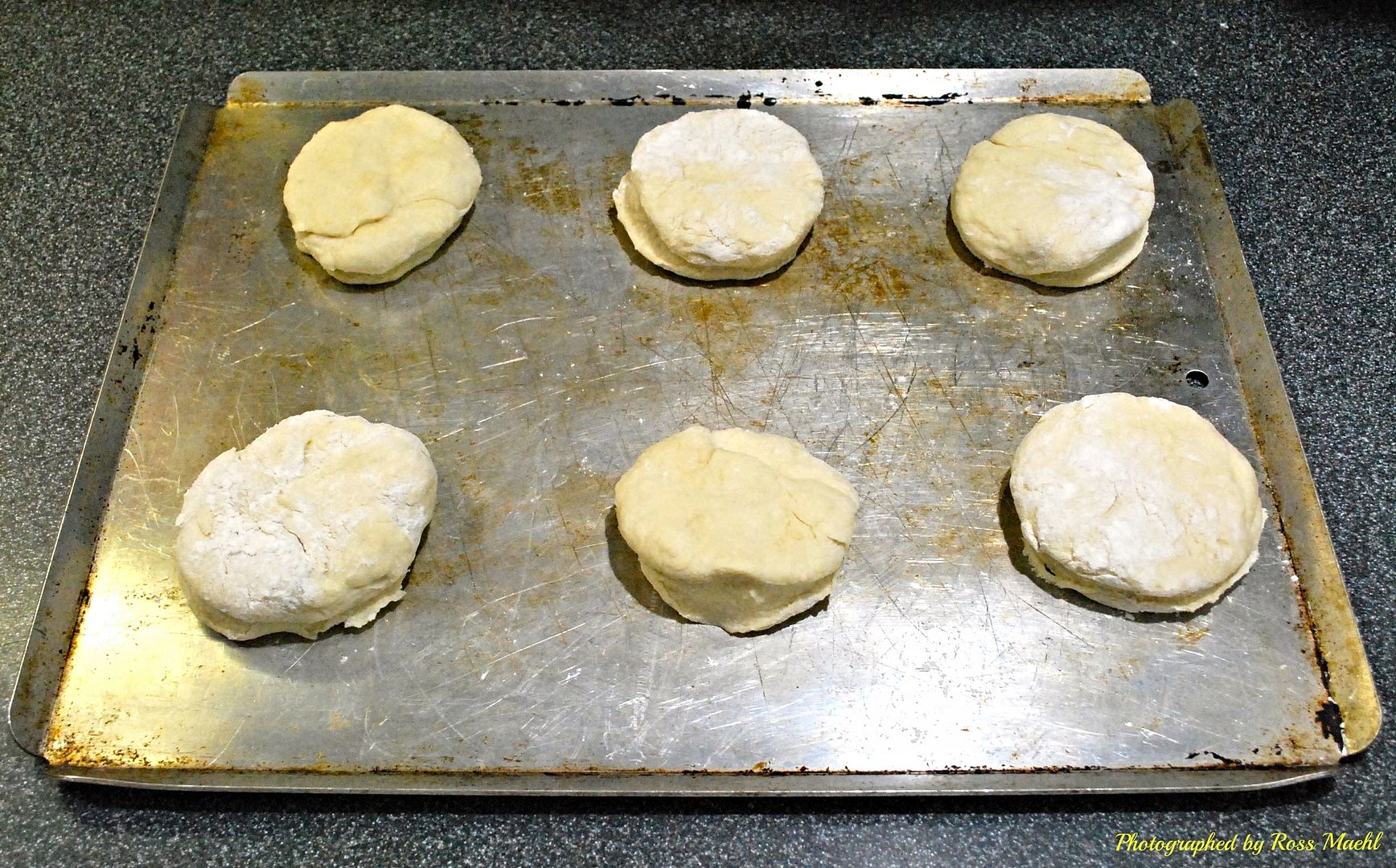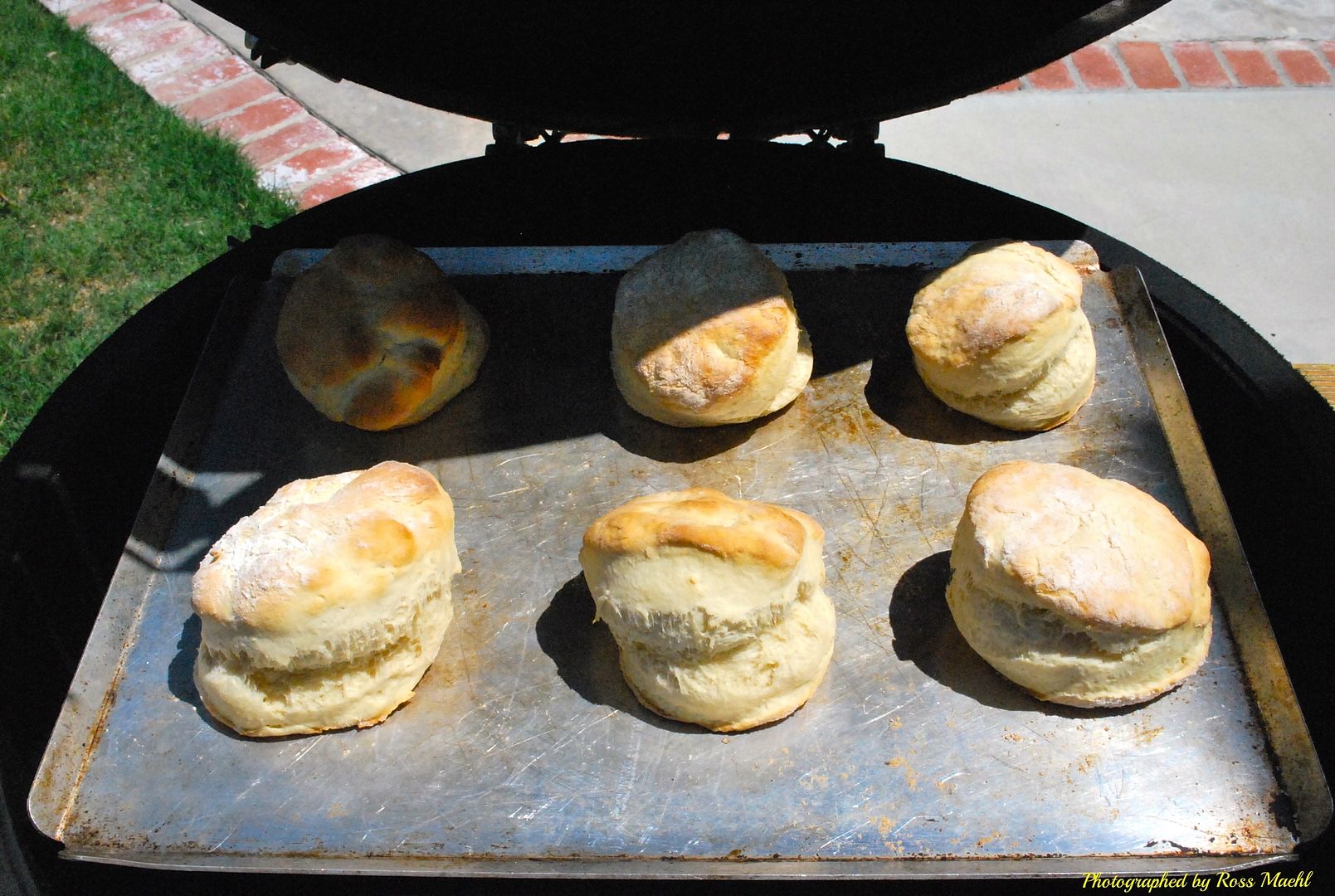 Baked in the BGE for 15 minutes @ 450* after the biscuits
done I started the test of the Flat Cap.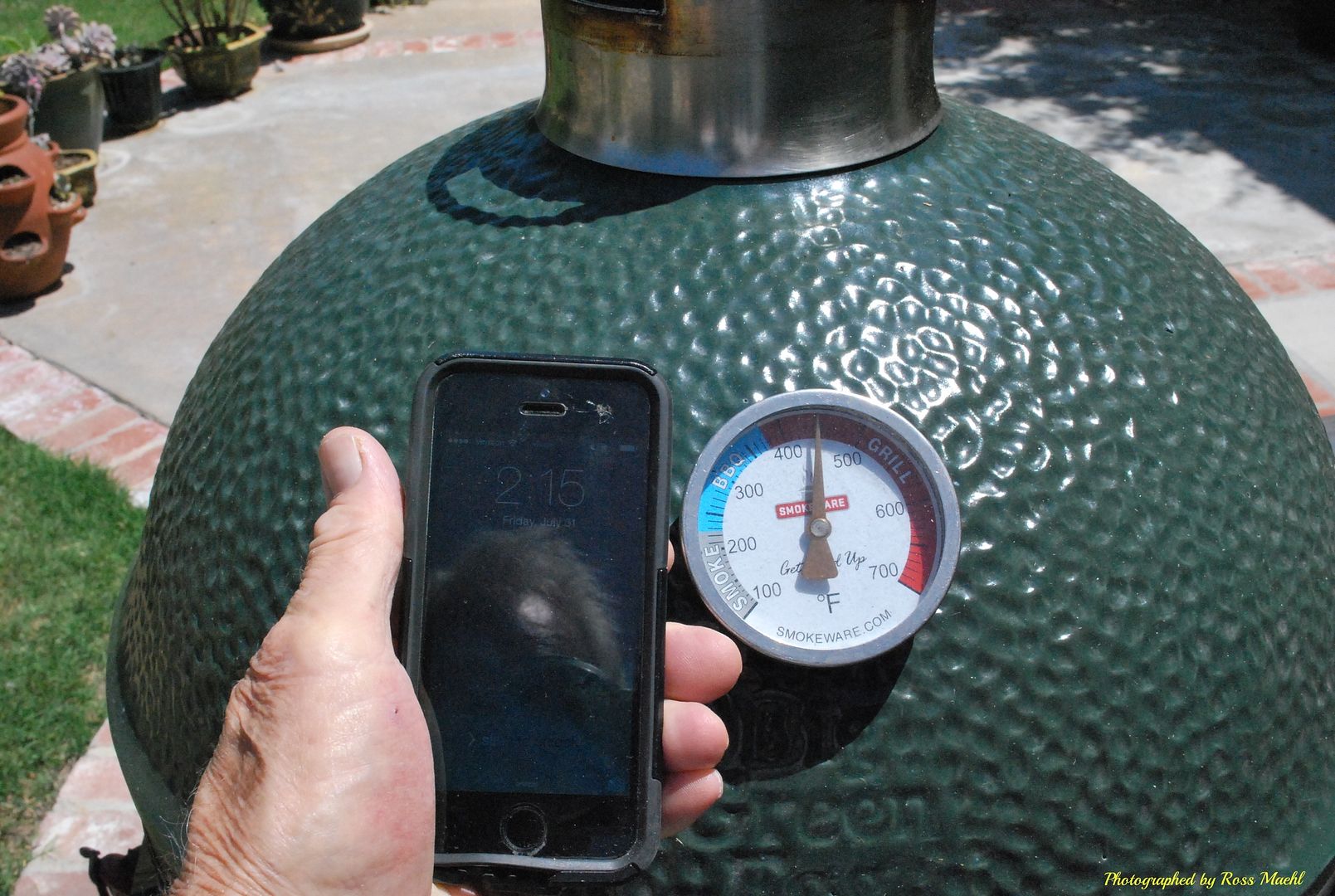 You can not read the time on my Iphone it is 2:15 pm.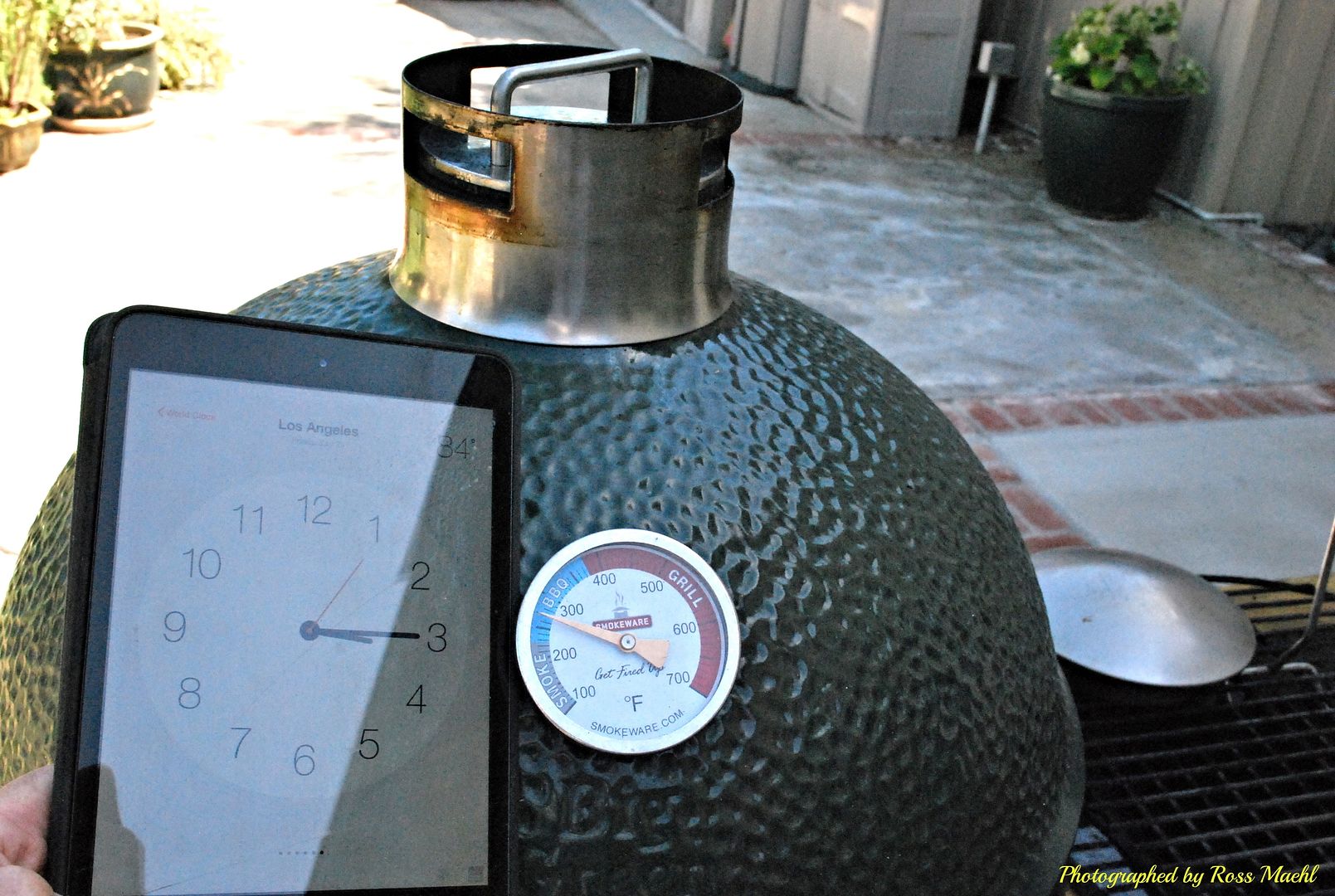 But you can in this picture 3:15 temp. 275* thats very good.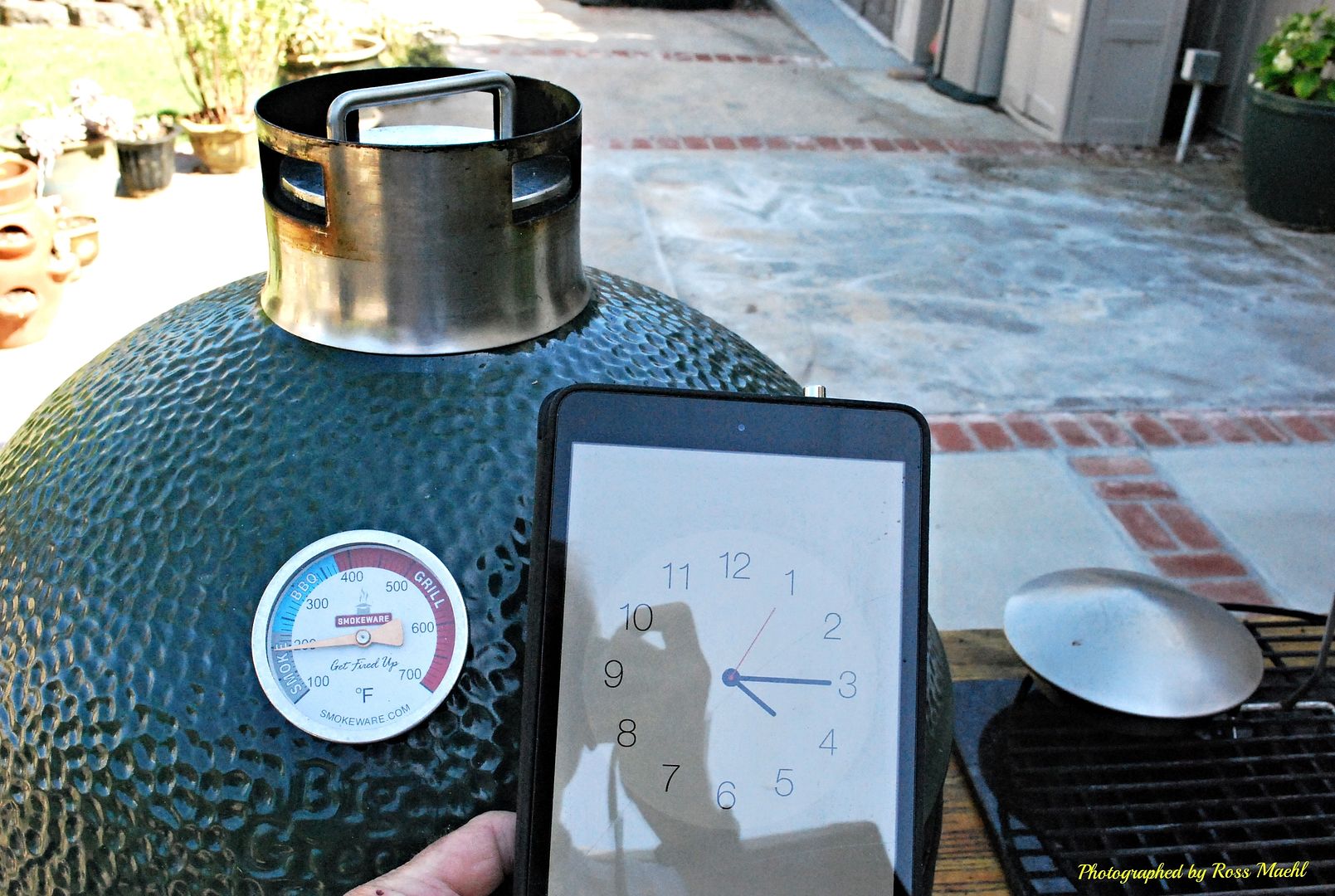 4:15 200* the BGE lost 250* in two hours. I think thats
damn good.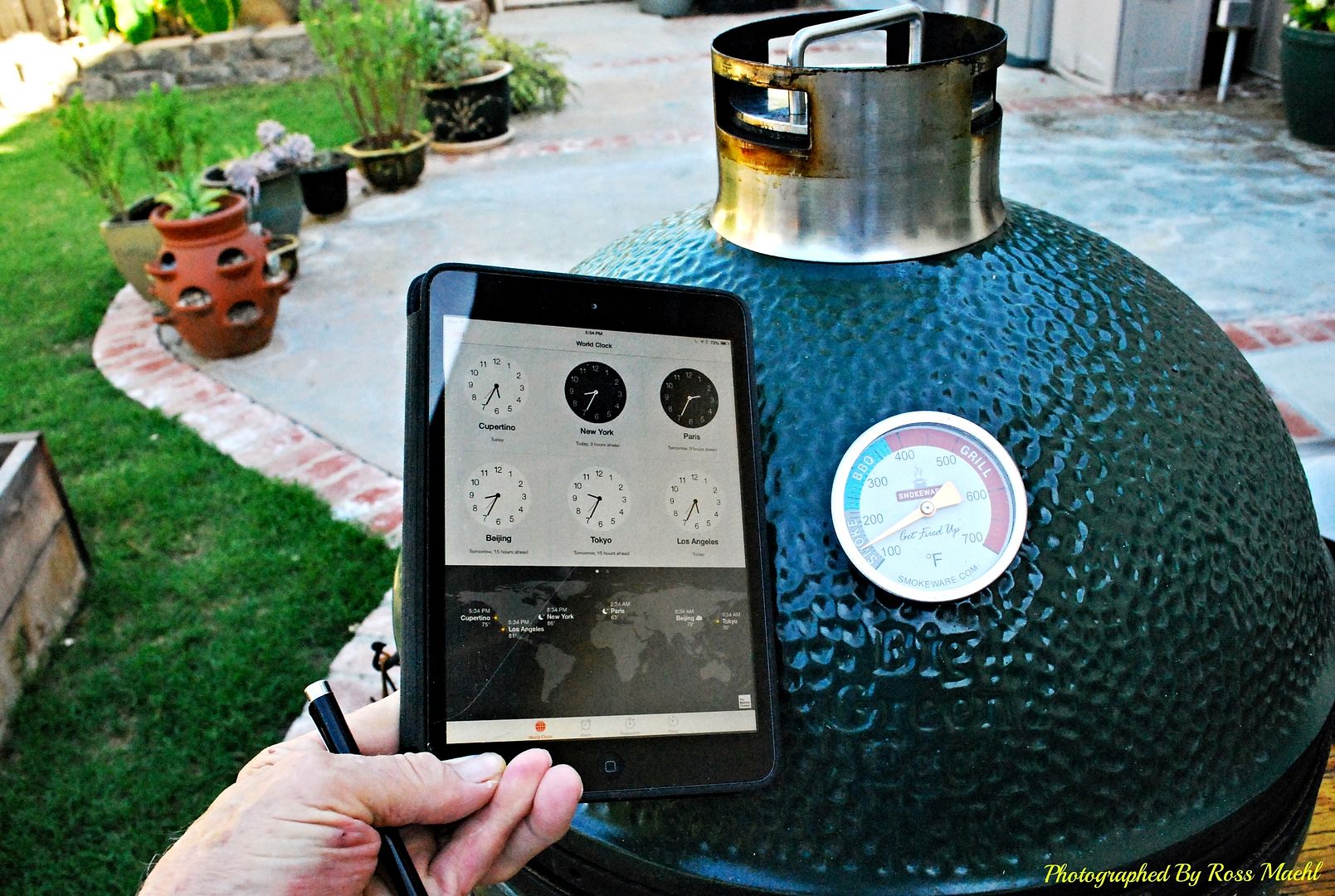 5:36 3 hours 16 minutes after shutdown the temp. 150* I like
this a lot.
Thinly cut Round Steak, I defrosted this from the freezer that'
when I found out it was this thin cut any way the frying went on.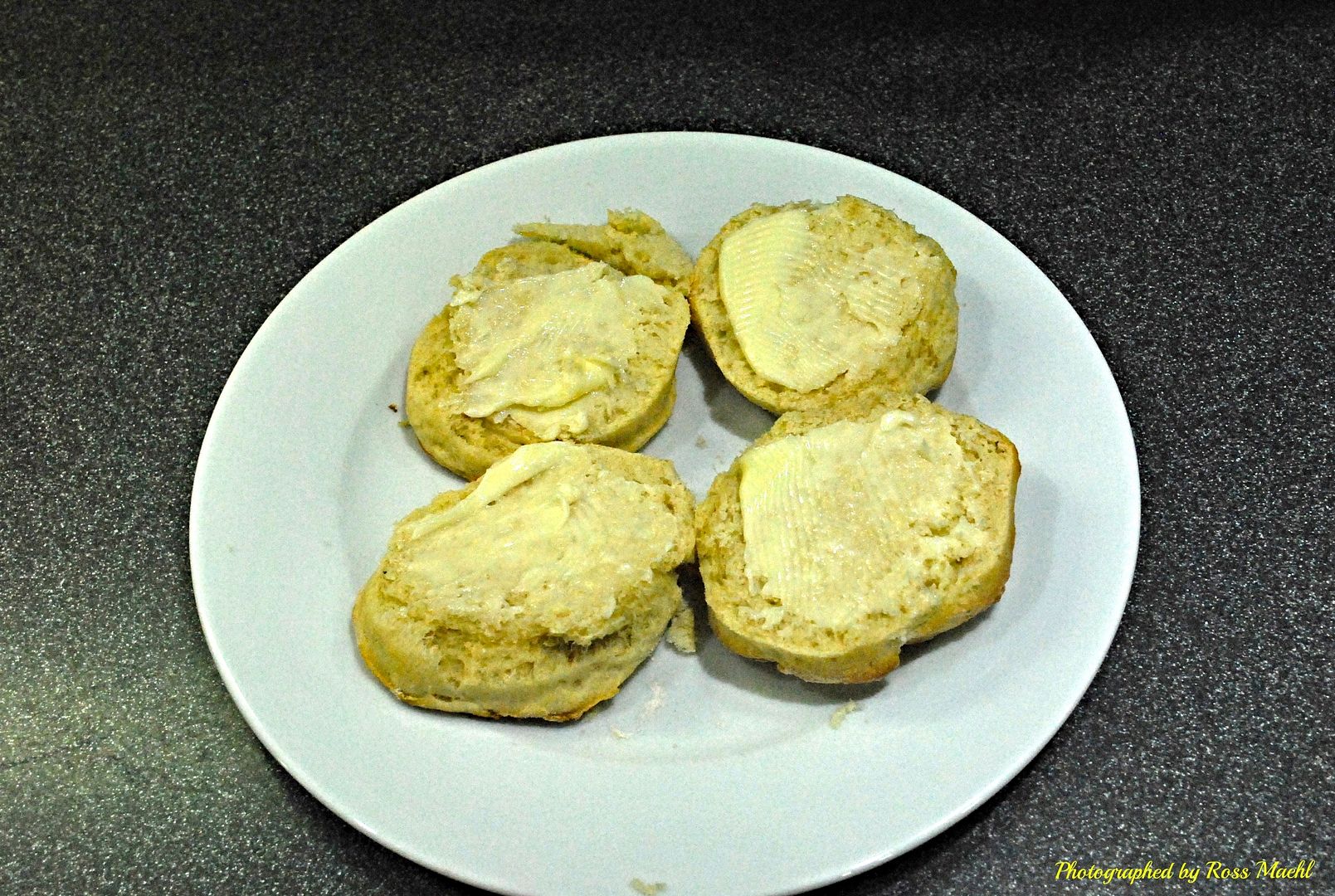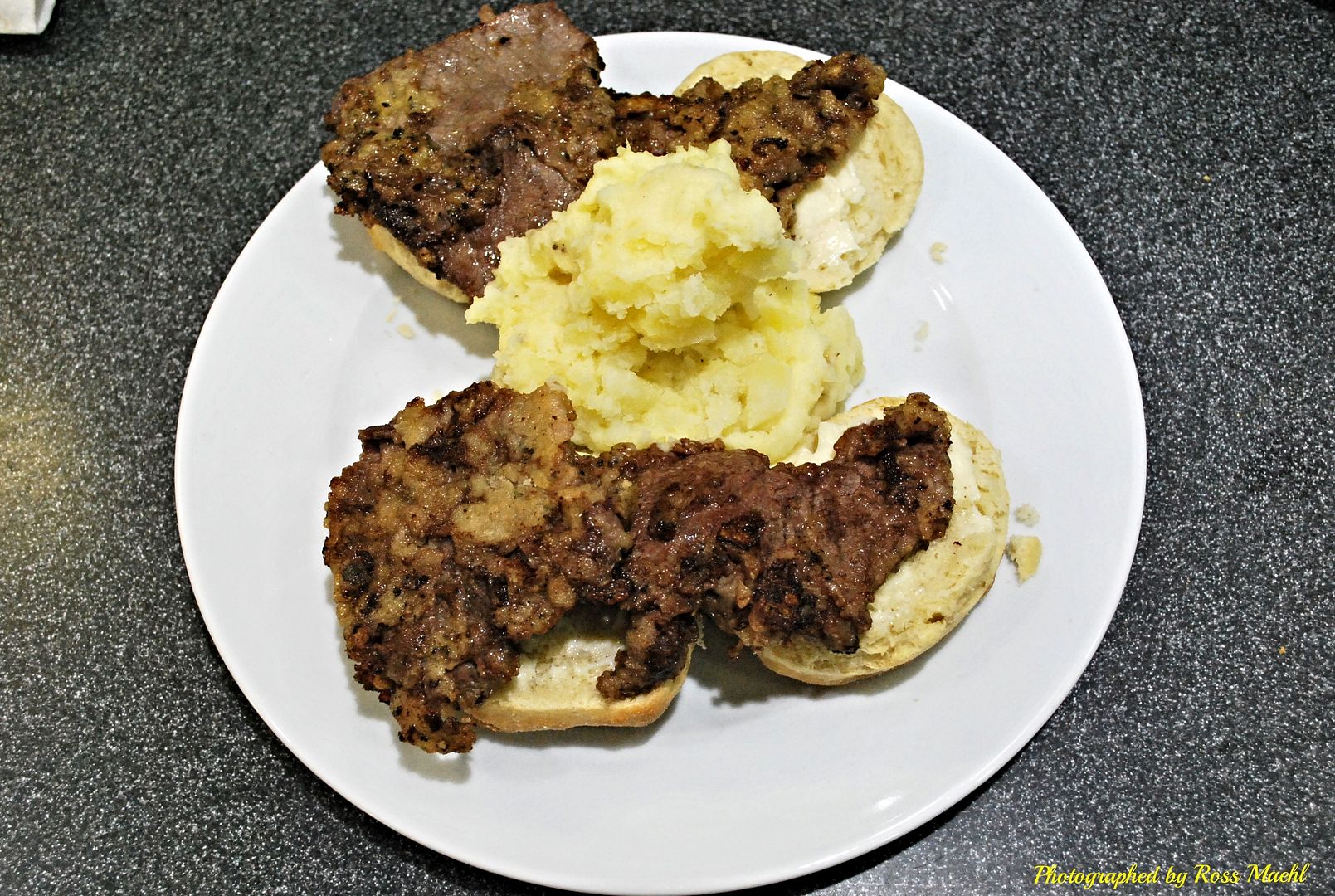 Meat and potatoes.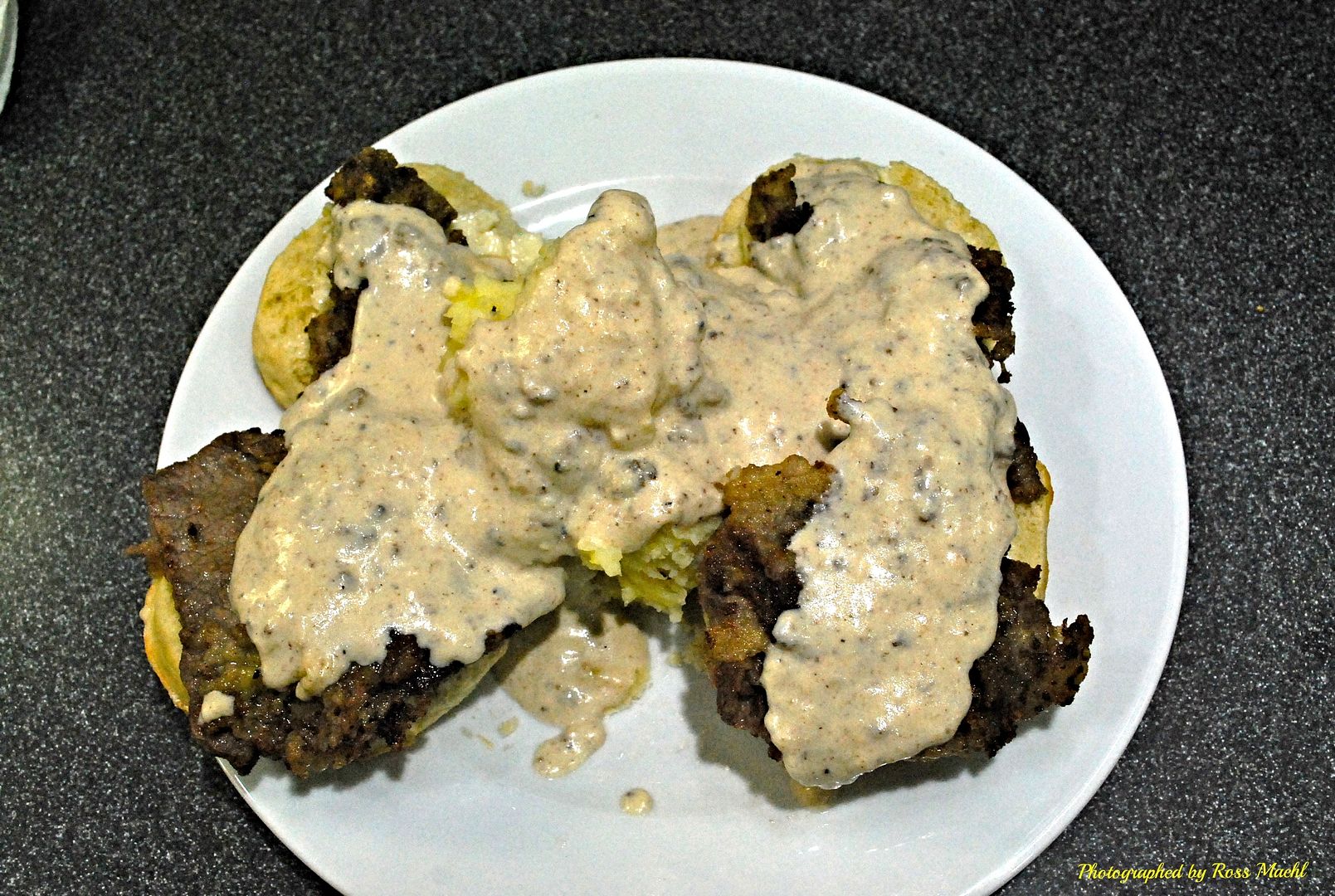 And the Gravy, this was a wonderful and very rich meal it's
a good thing Jackie was not here. I really like the new
Flat Cap that I got from SMOKEWARE.
Thanks for lookin!
Ross