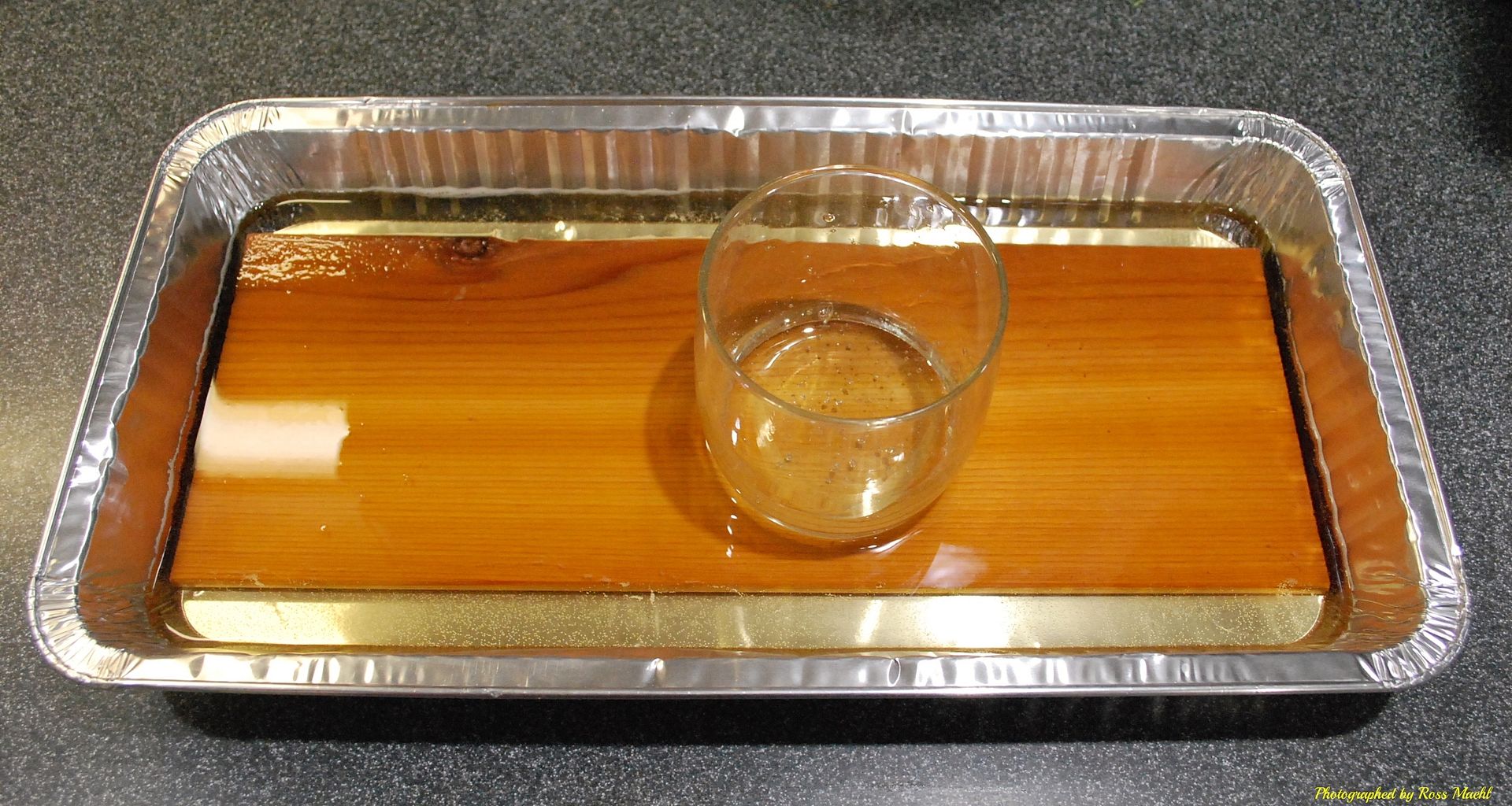 Cedar Plank soaking in cheep white wine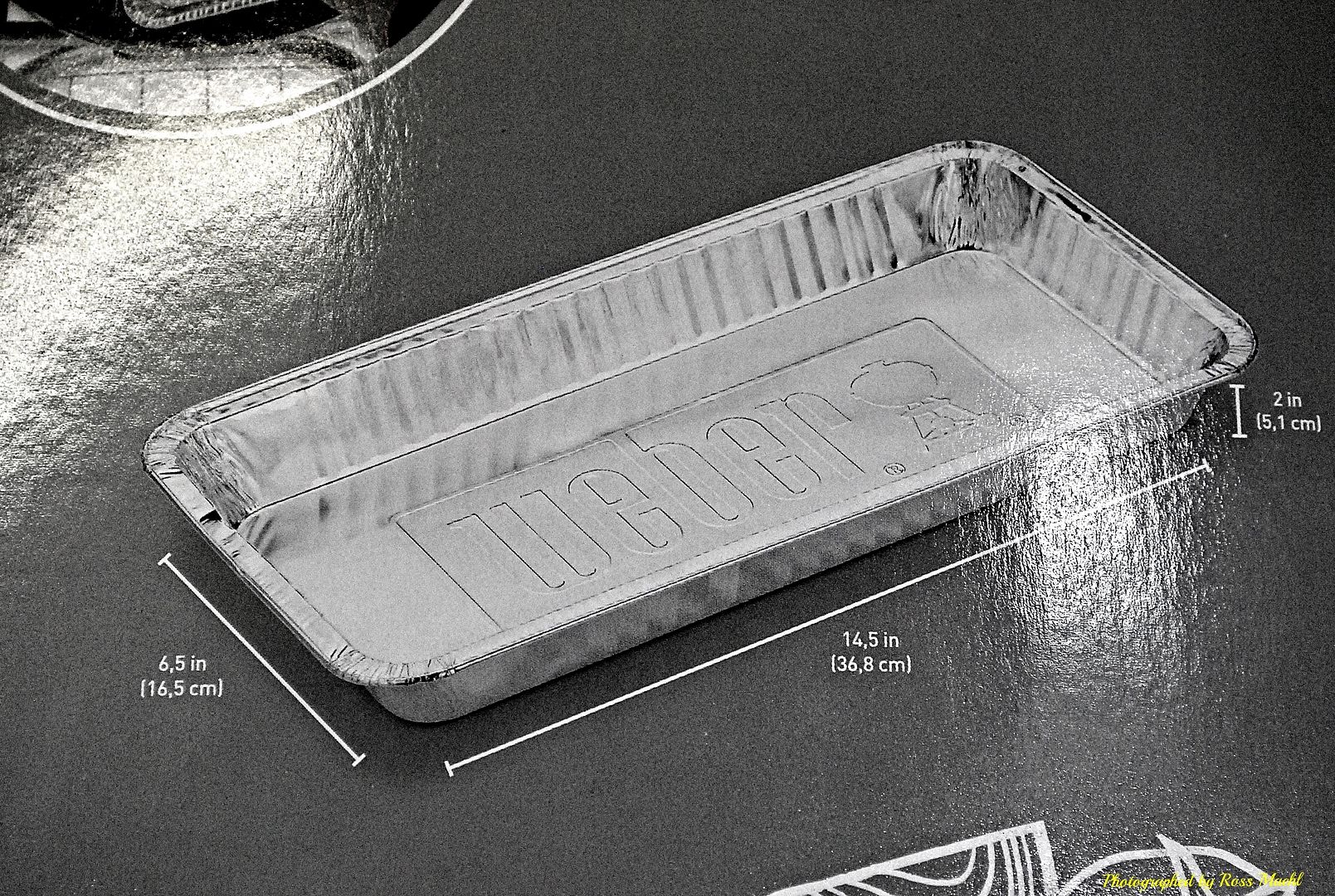 I found these large narrow drip pans made by Weber
at the nursery where they sell some bbq equipment there.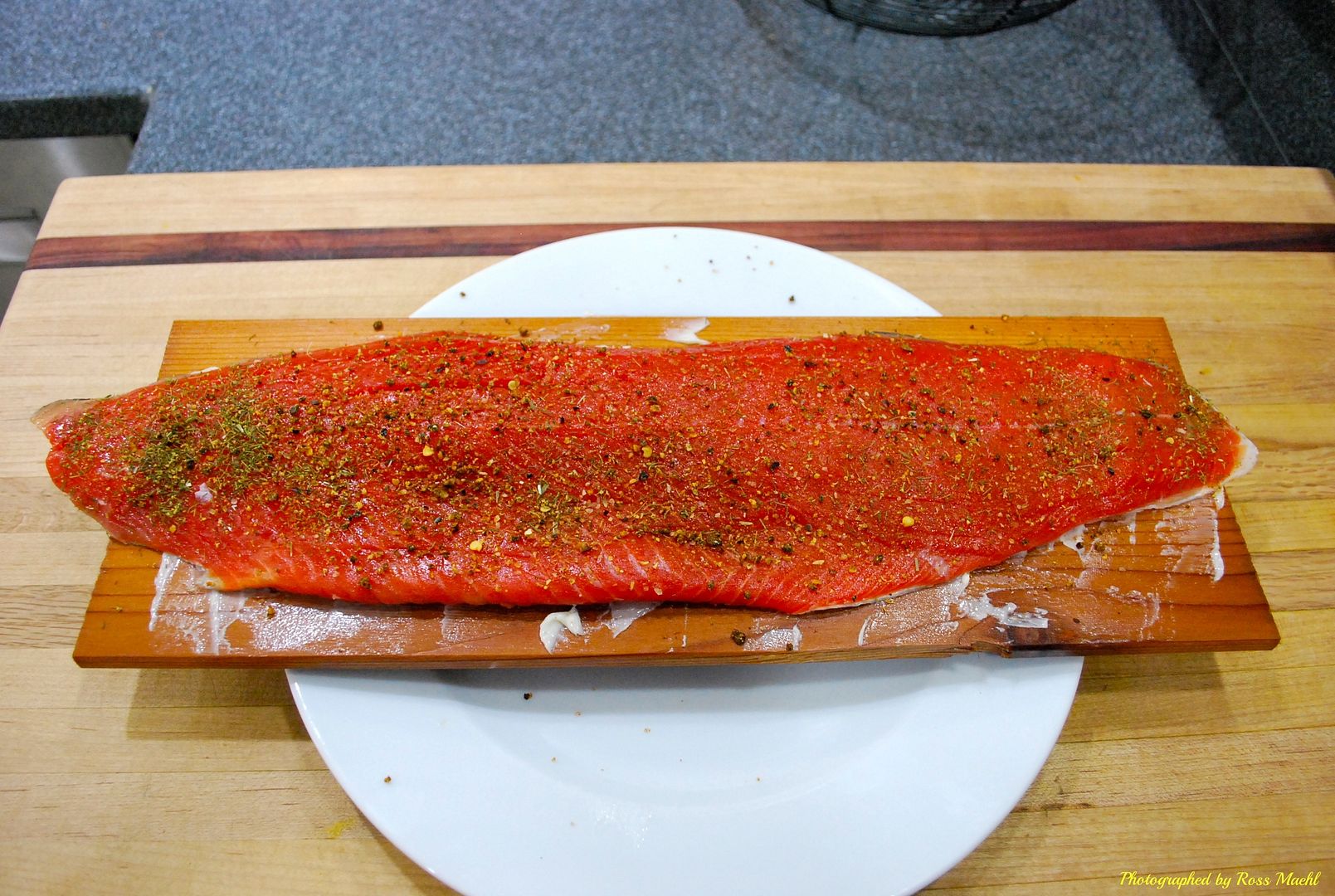 Salmon on a buttered and wine soaked Cedar Plank seasoned
with Dizzy Pig Raging River Rub, Chipotle Rub, and,
Thyme. The lemon tree was empty.
On the Grill Grates @400* direct
Off the LBGE in 17 minutes.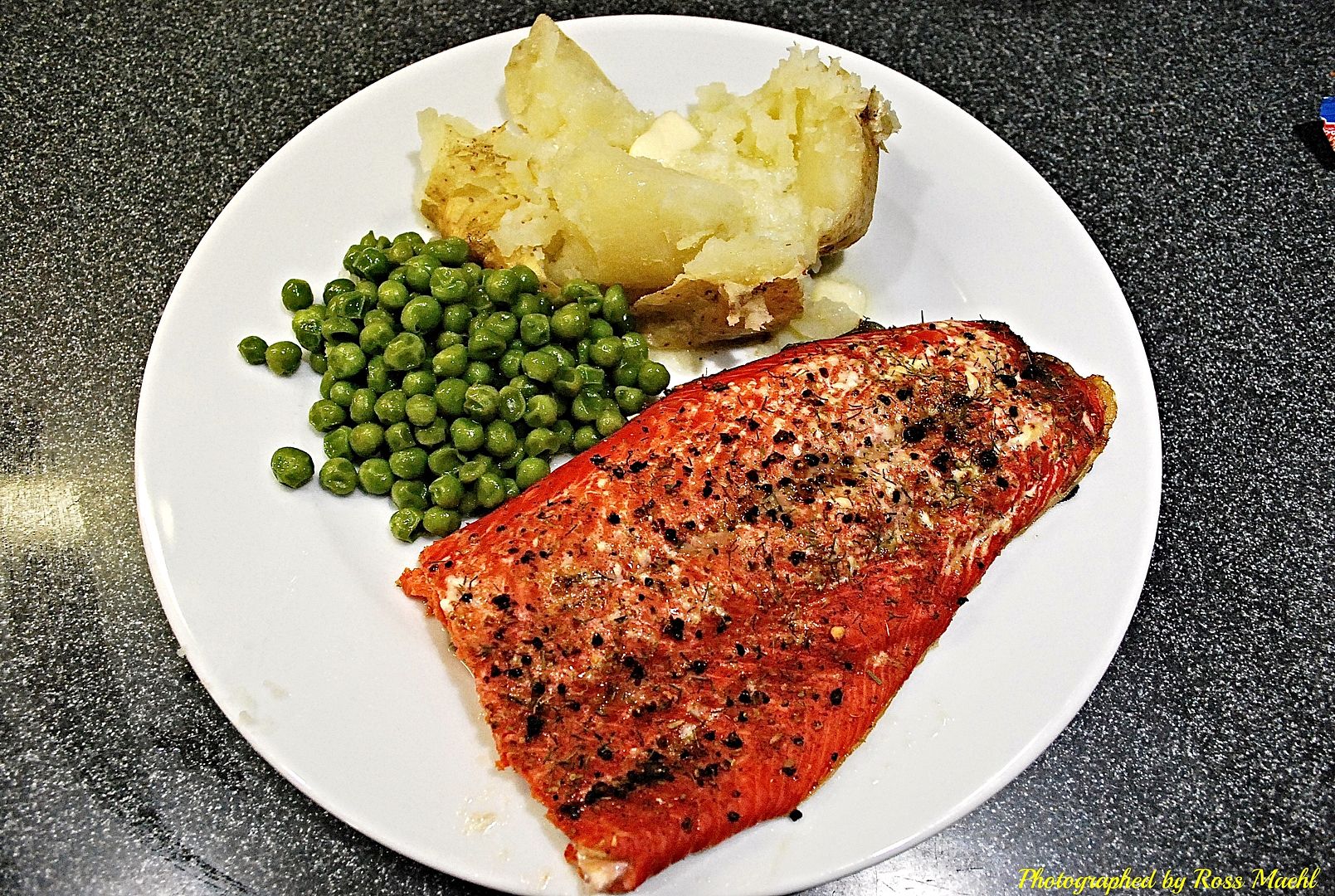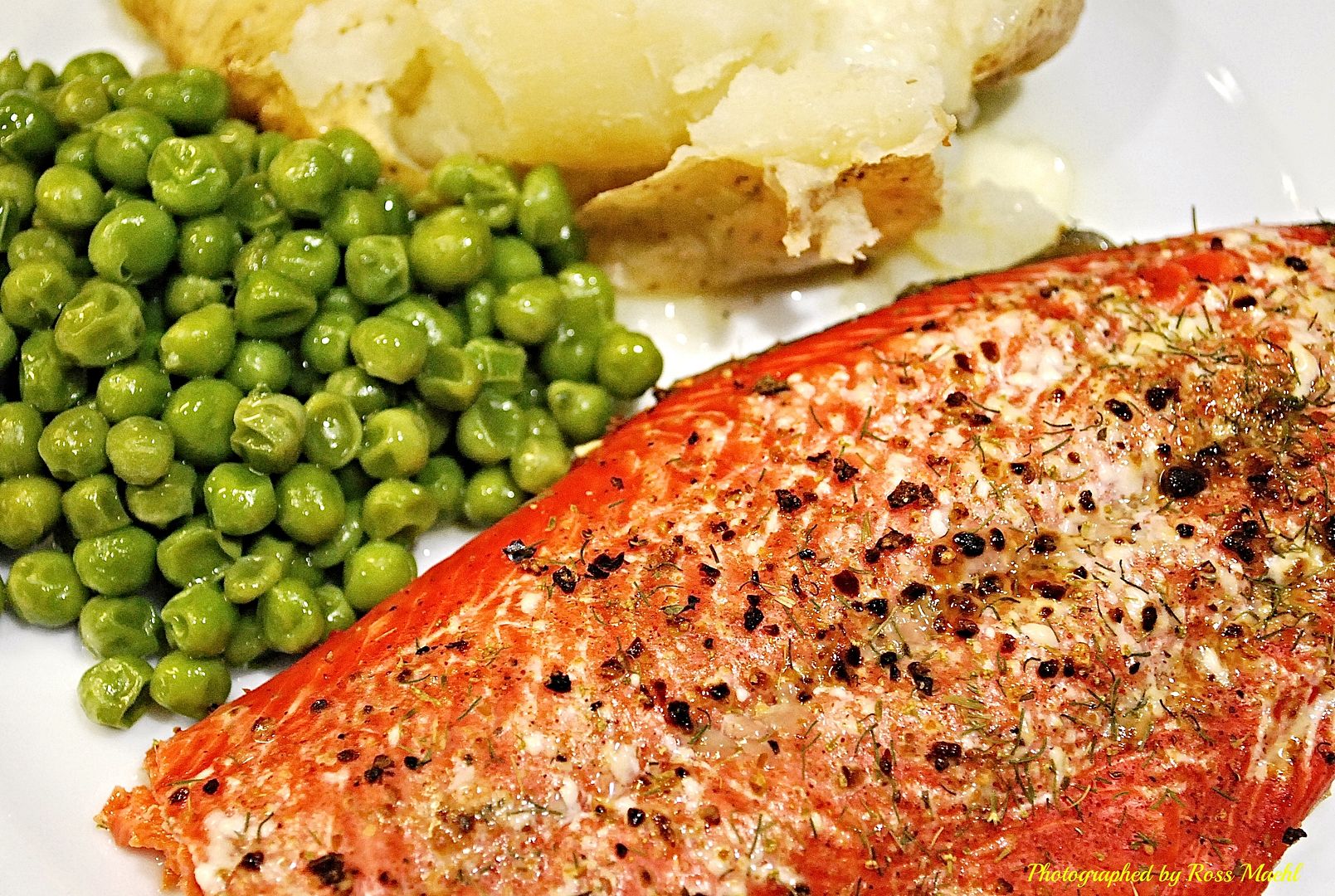 Served with frozen peas small potatoes that baked on the
LBGE first, this dinner o so good the fresh Salmon was from
COSTCO we well do it again.
Thanks for look-in!
Ross