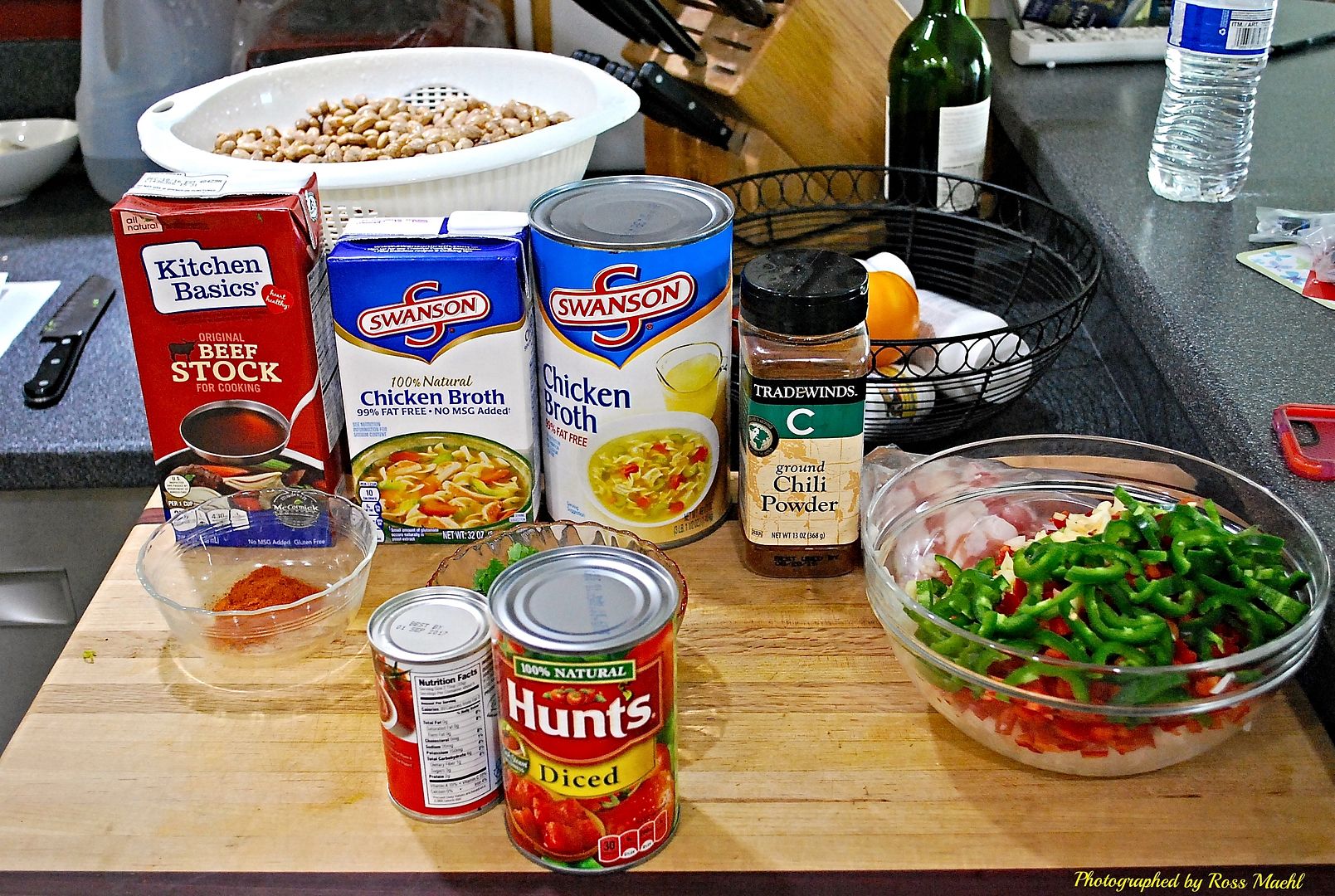 The fix-ens for the Cowboy Ranch Beans.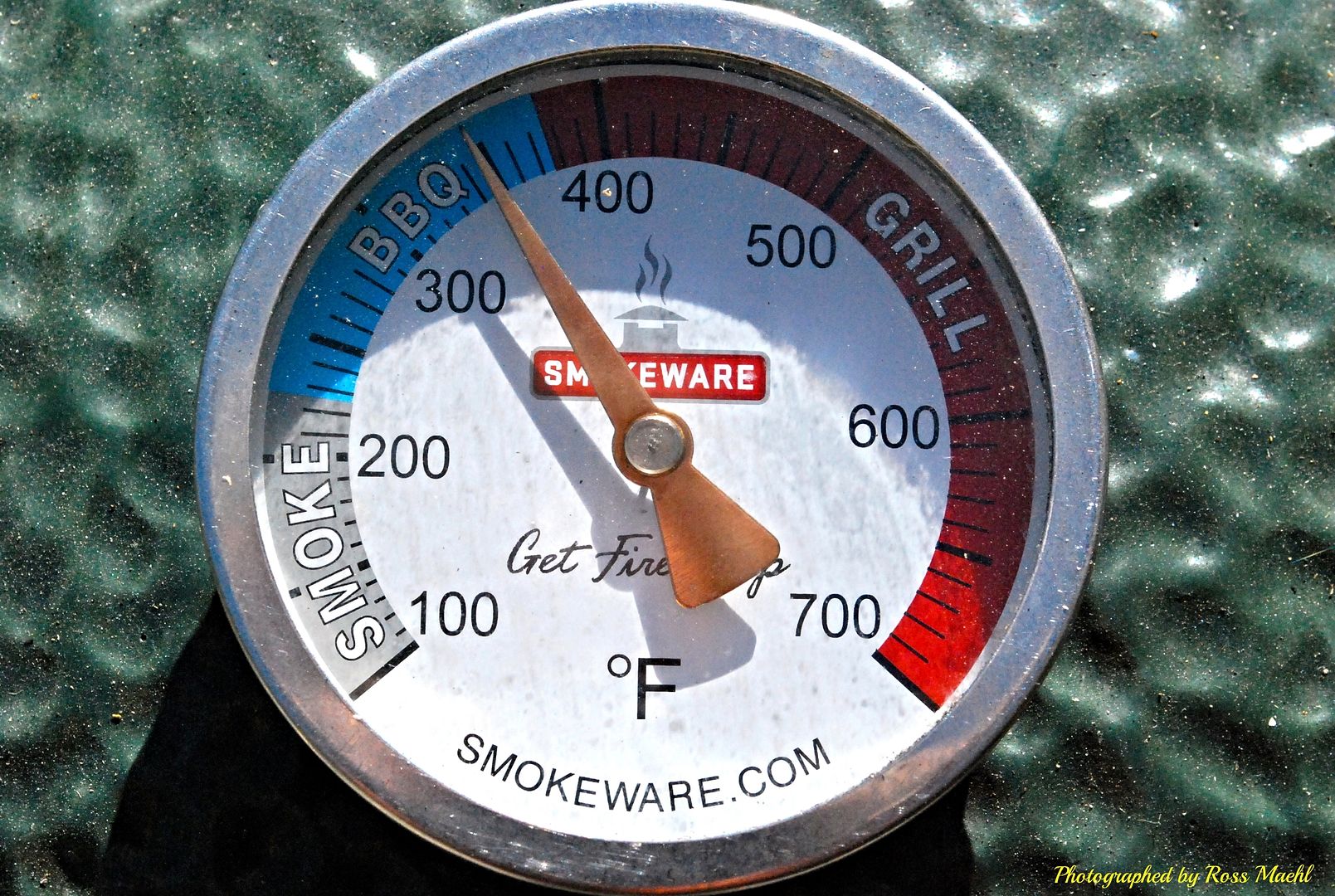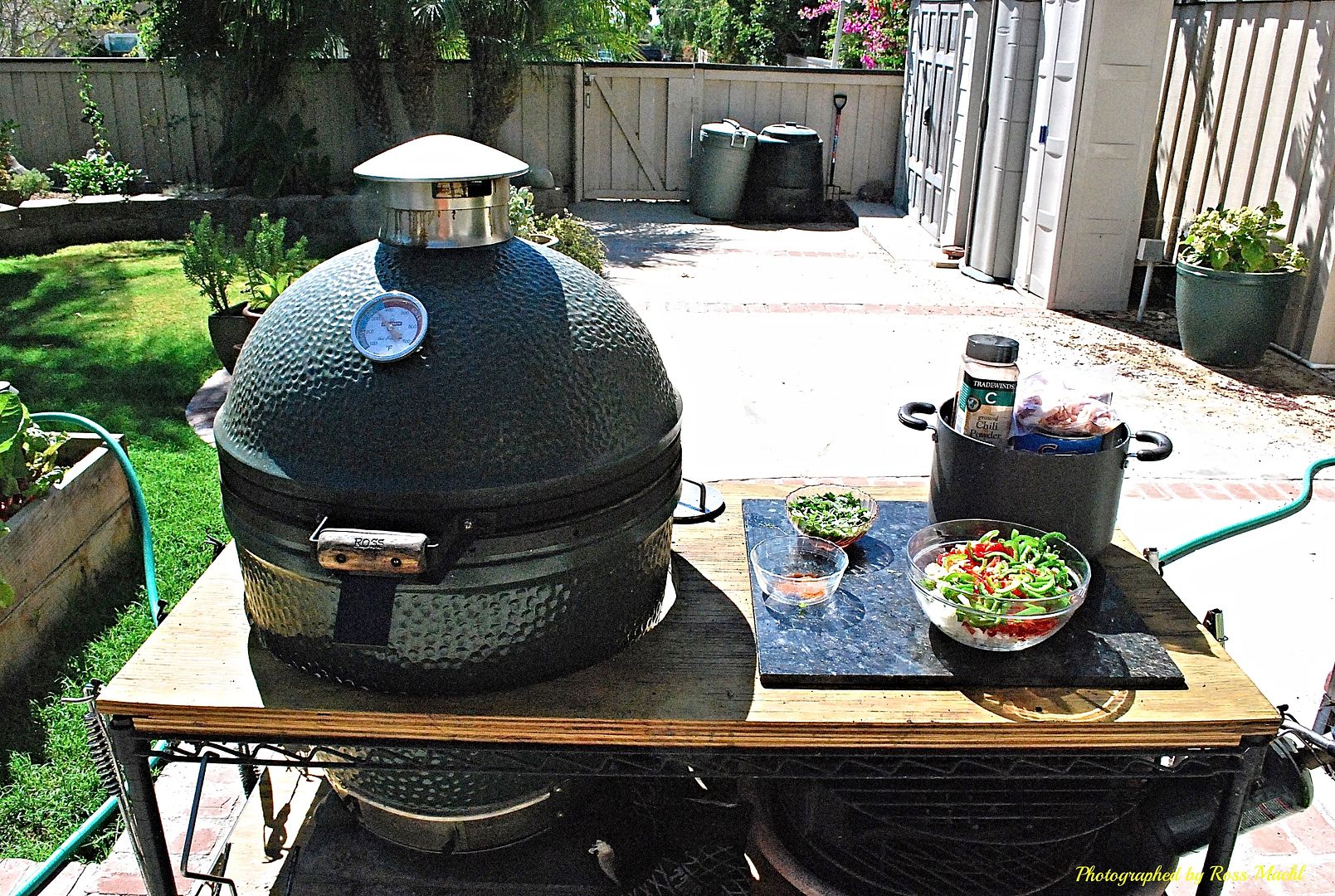 350* indirect time to put the beans on.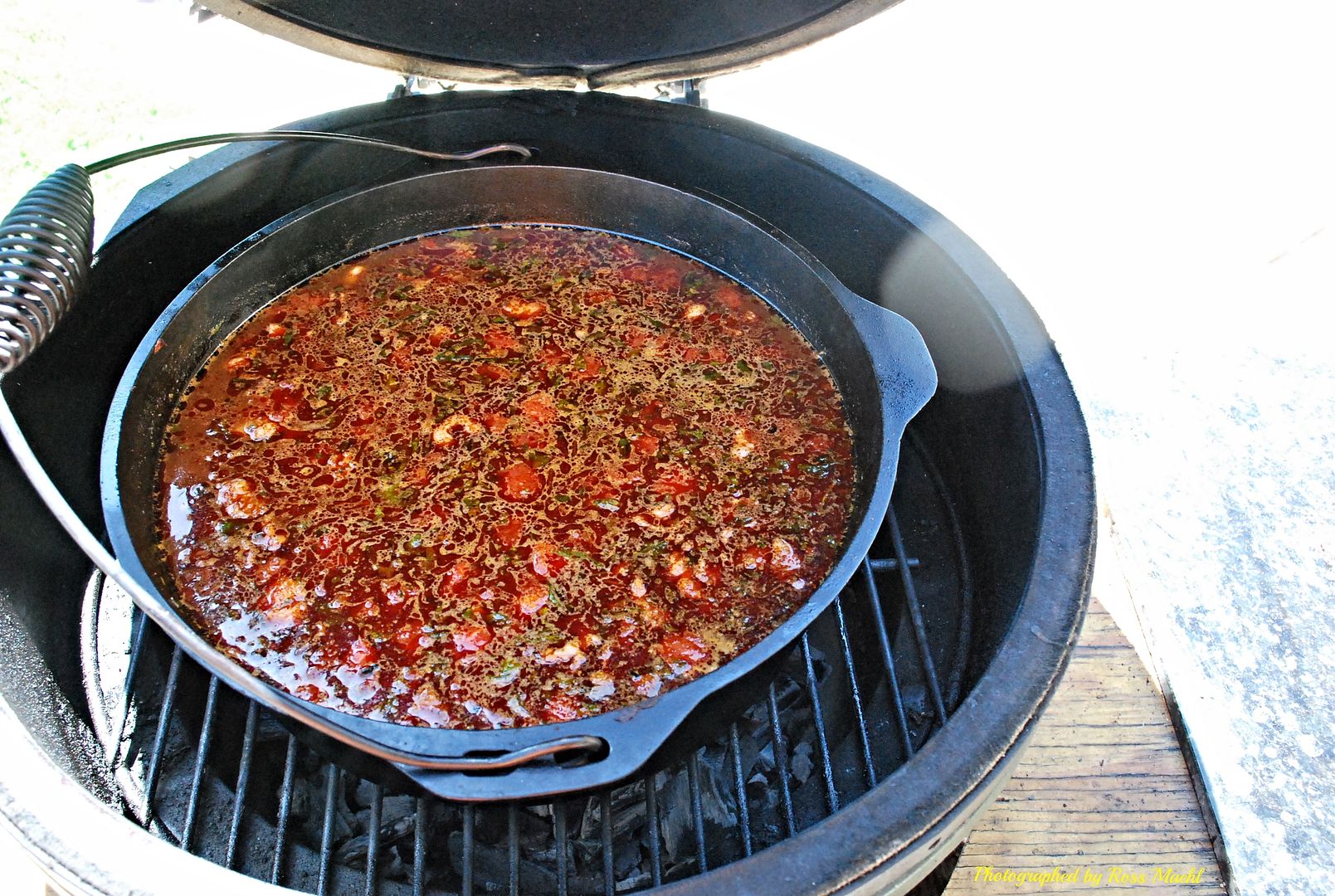 I'm cooking these beans @ 350* for 2 hrs.+ until beans are soft.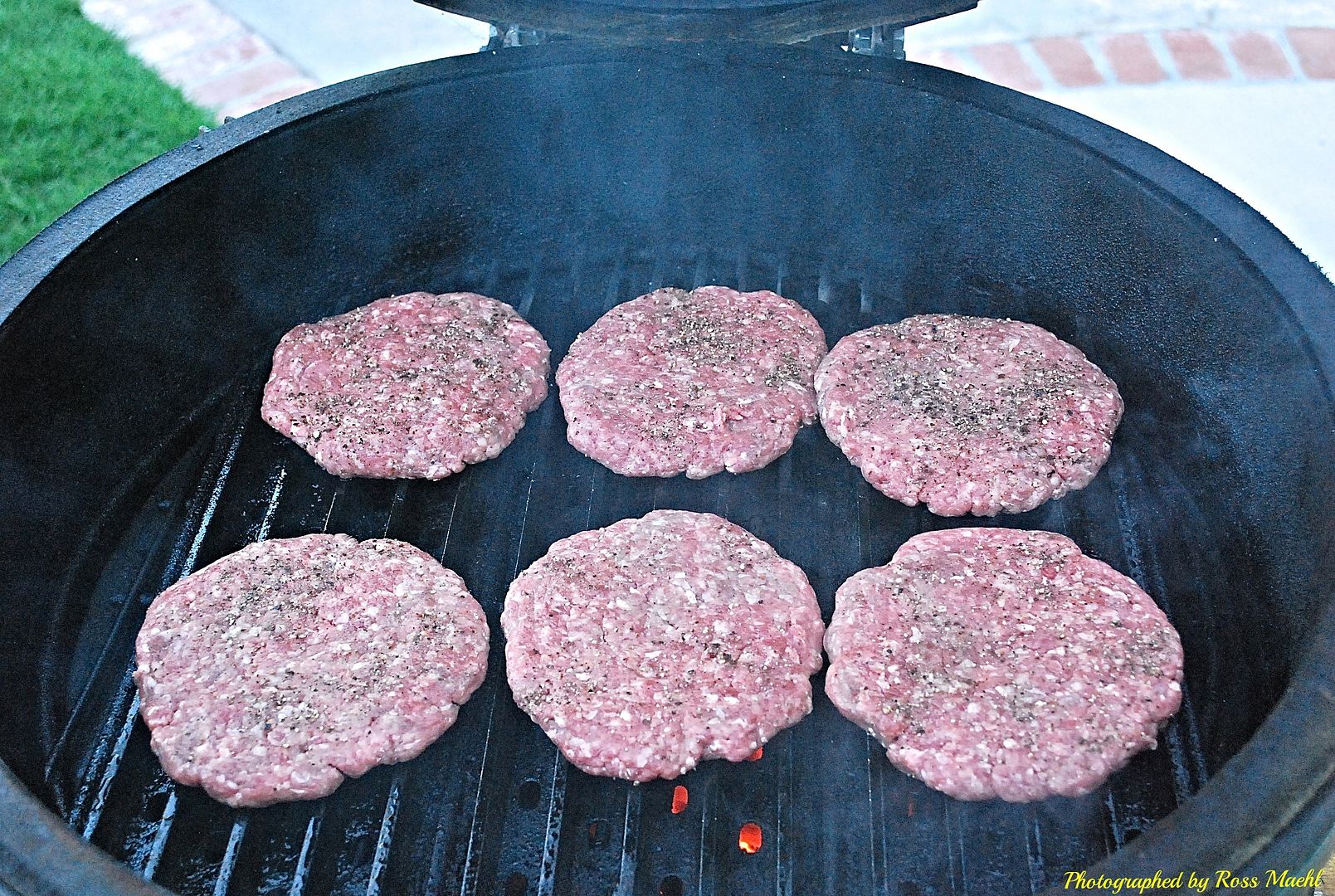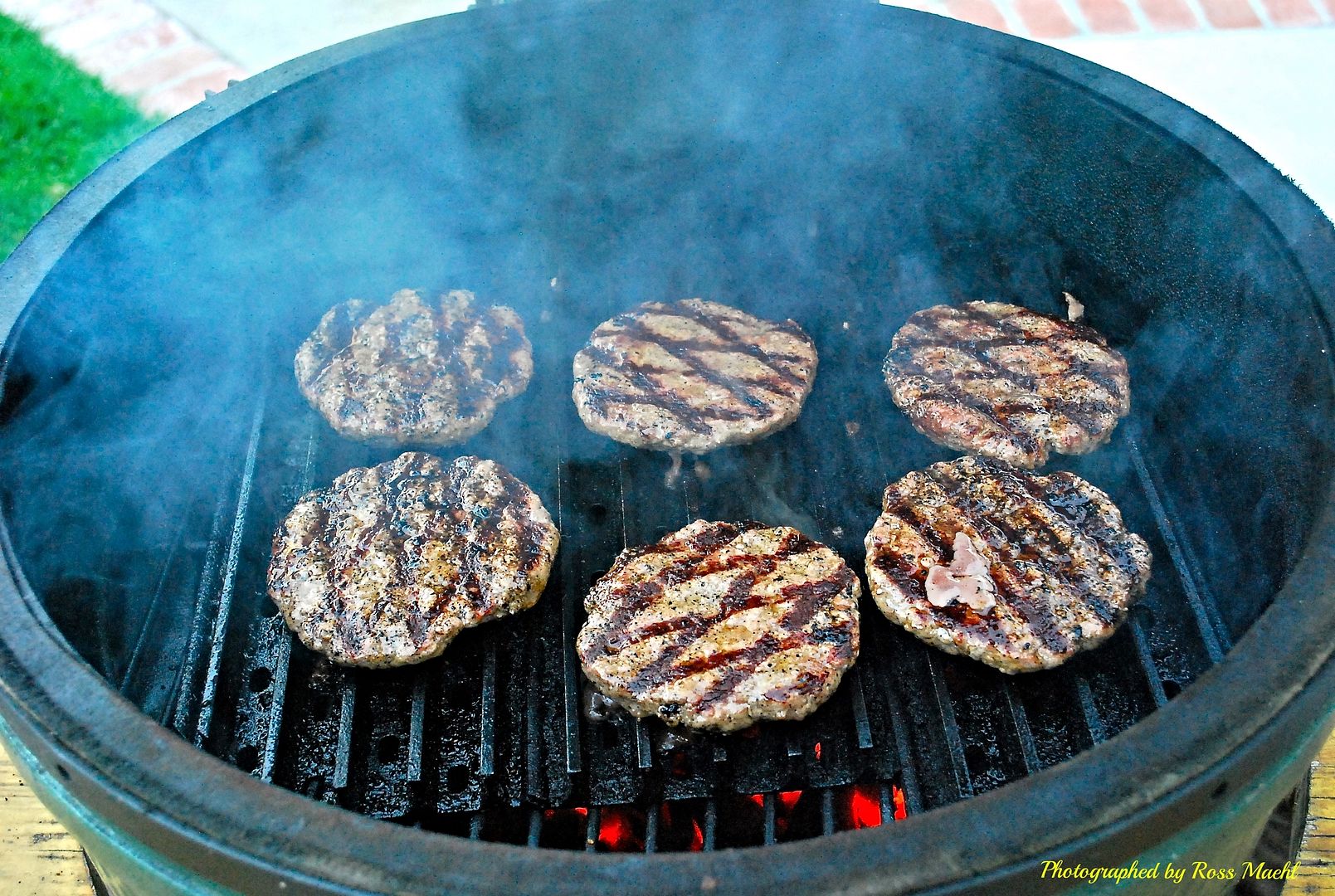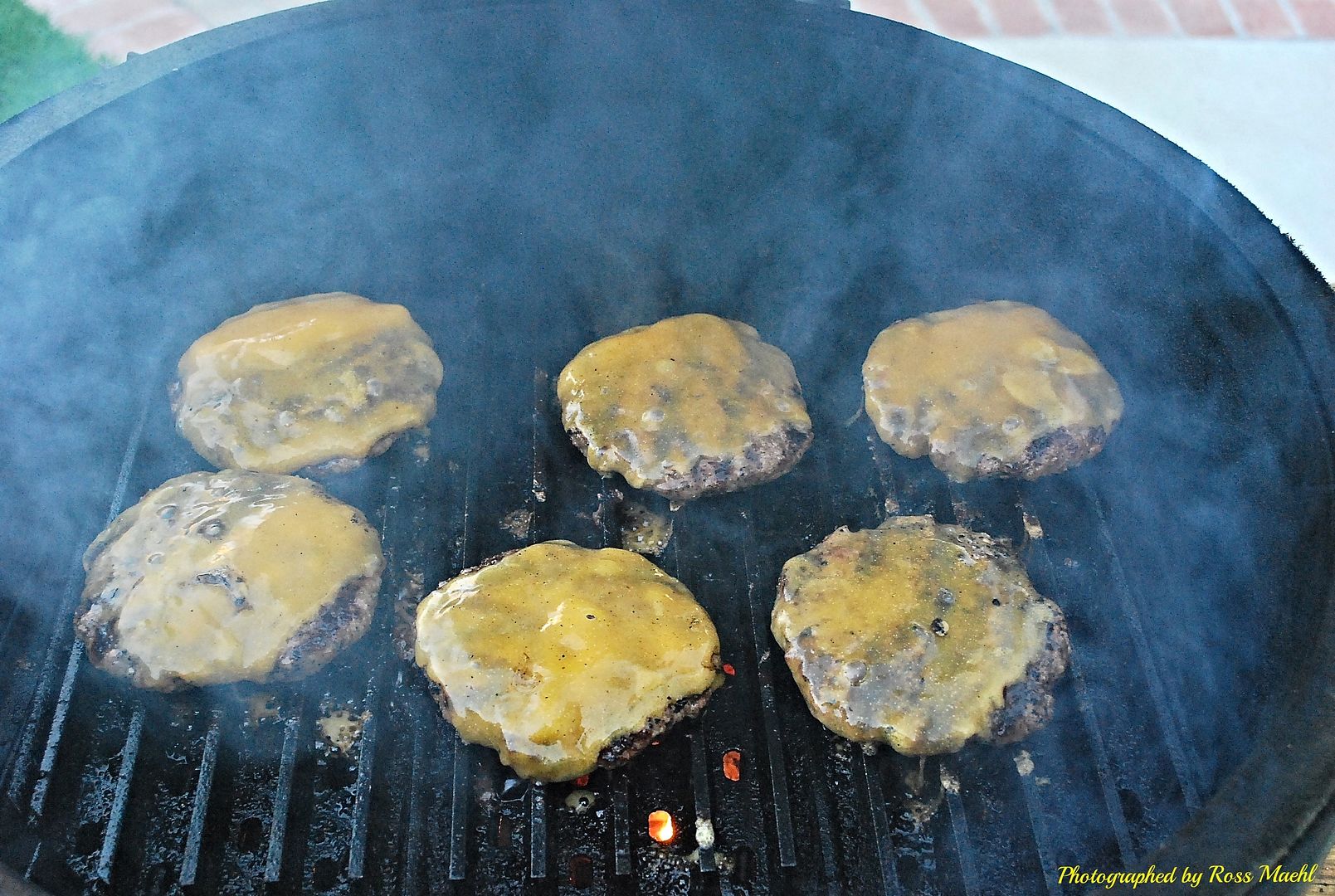 The Cheese Burgers were grilled for 4 minutes a side @425*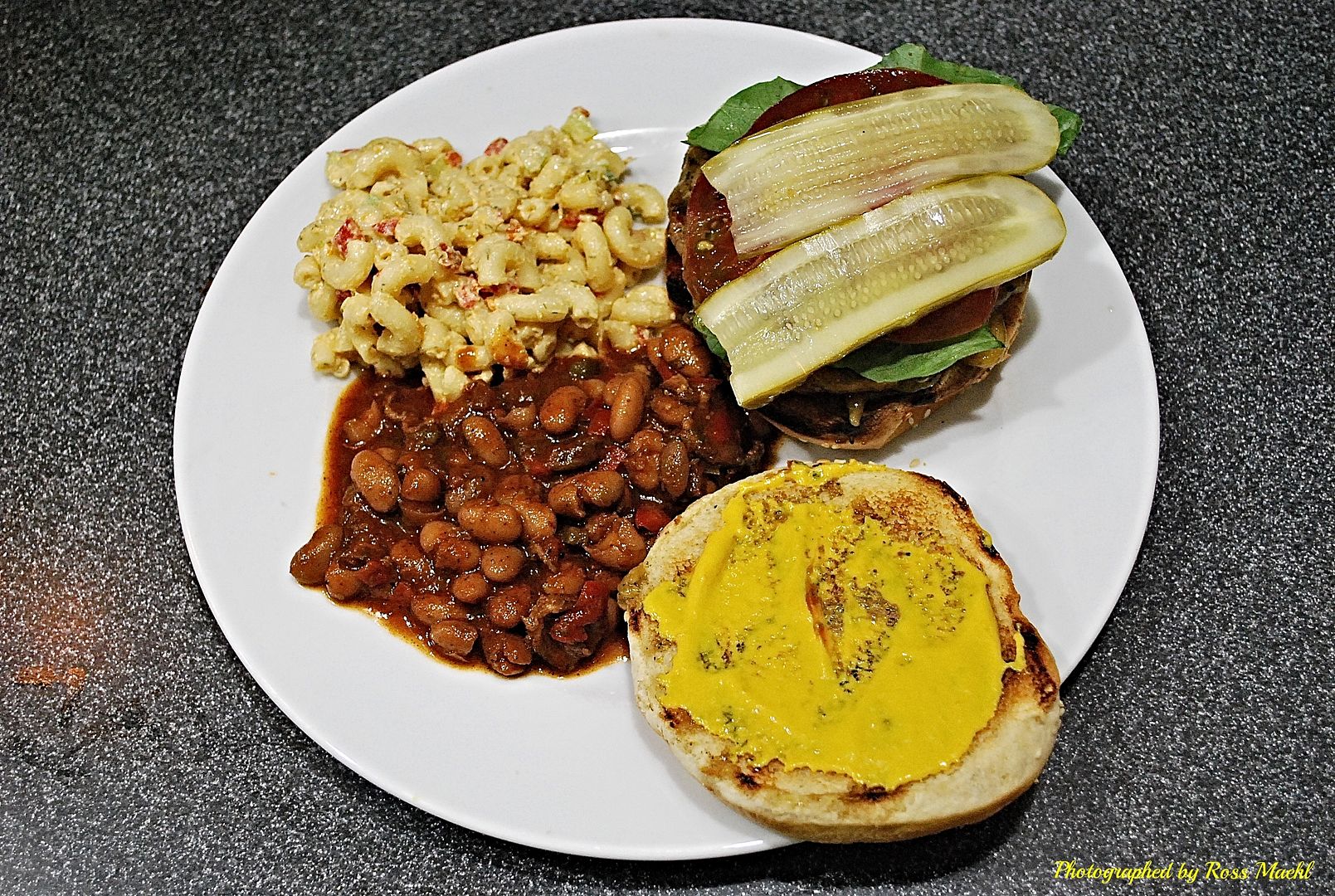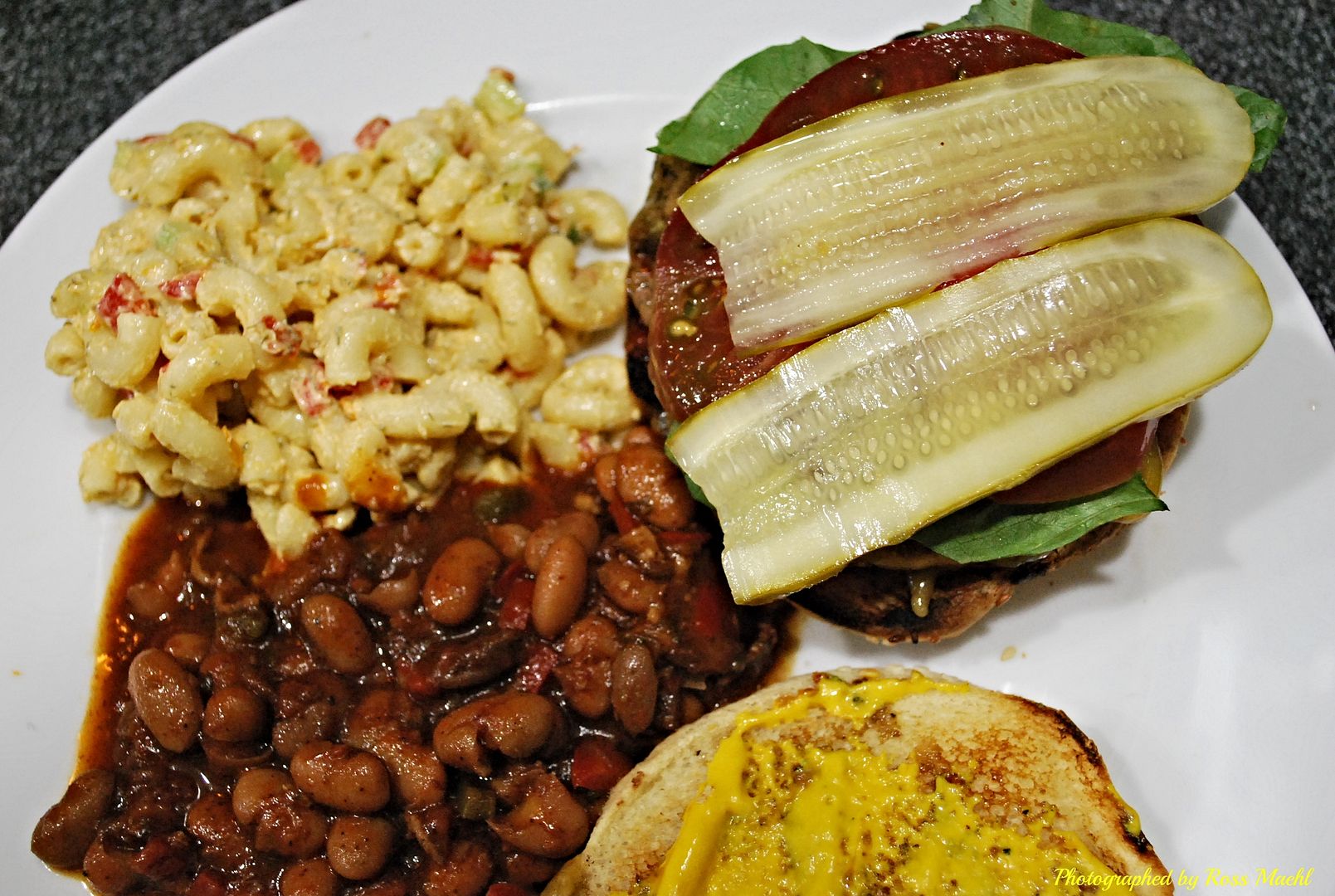 This was a wonderful afternoon and evening our good friends
Mike Kristine who brought Ice cream and homemade Apple Pie
that was absolutely delicious.Jackie made her great Macaroni
salad and formed and seasoned the meat.I just made the beans
grilled the hamburgers it was all wonderful.
Recipe: Cowboy Beans
2 Lbs. pinto beans soaked overnight
1/2 stick of butter
1/2 pound of bacon diced
1 onion, chopped
2 bell peppers finely chopped
1 14.5oz diced tomatoes with juice
6 cloves garlic minced
1/3 C chili powder
1/2 to 1 tsp cayenne pepper
1 6oz can tomato paste
1 C chopped cilantro
2 qts. chicken broth 1 qt. beef broth
Melt butter in a Dutch oven
Add bacon and next 4 ingredients until vegies are tender
Add cilantro, chili powder, cayenne and tomato paste for
3 minutes.
Add beans, broth , salt and pepper bring to a boil
then cook for 3 hours
Thanks for look-in
Ross