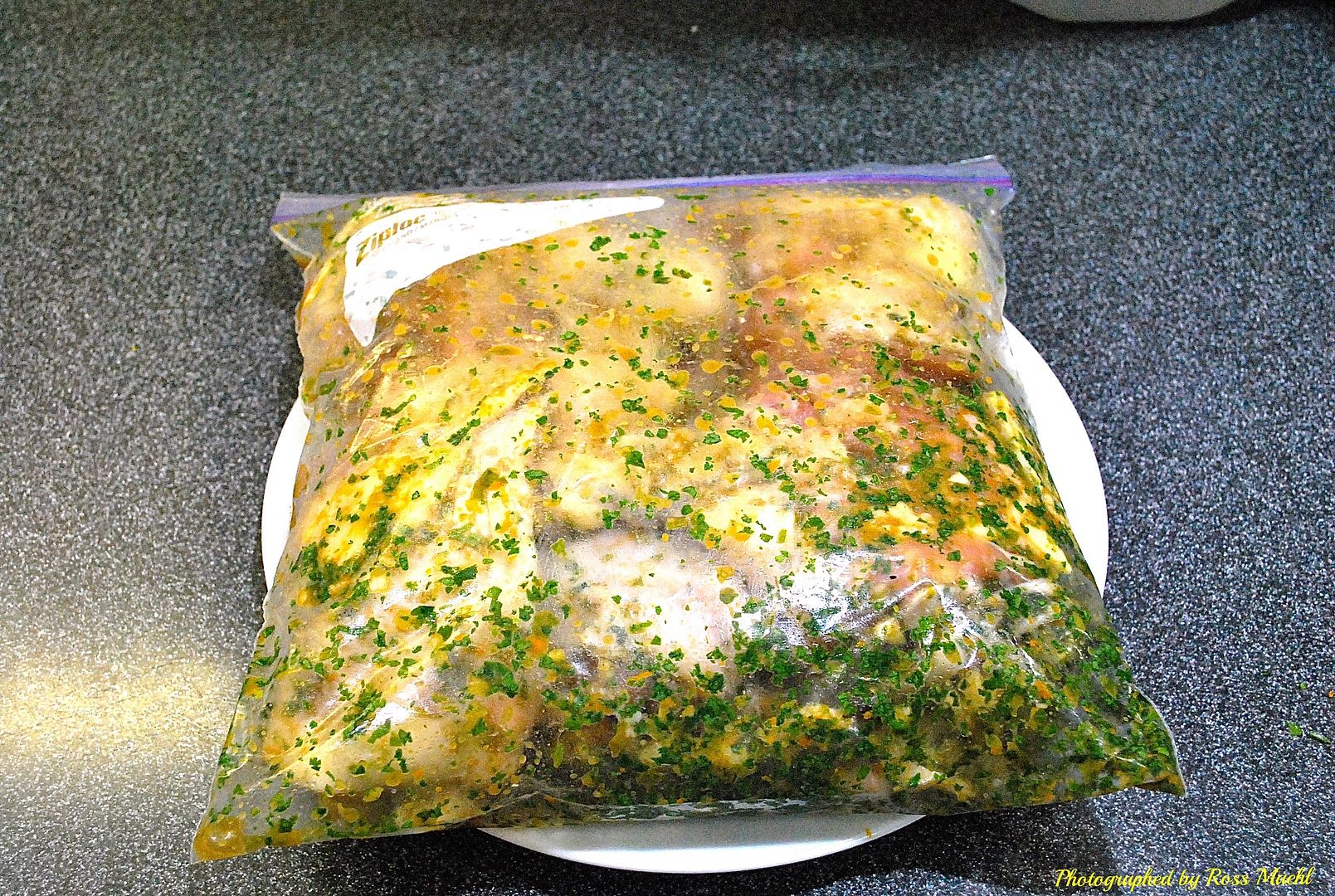 Twelve bone in skin on chicken thighs in the marinate for 2 hrs.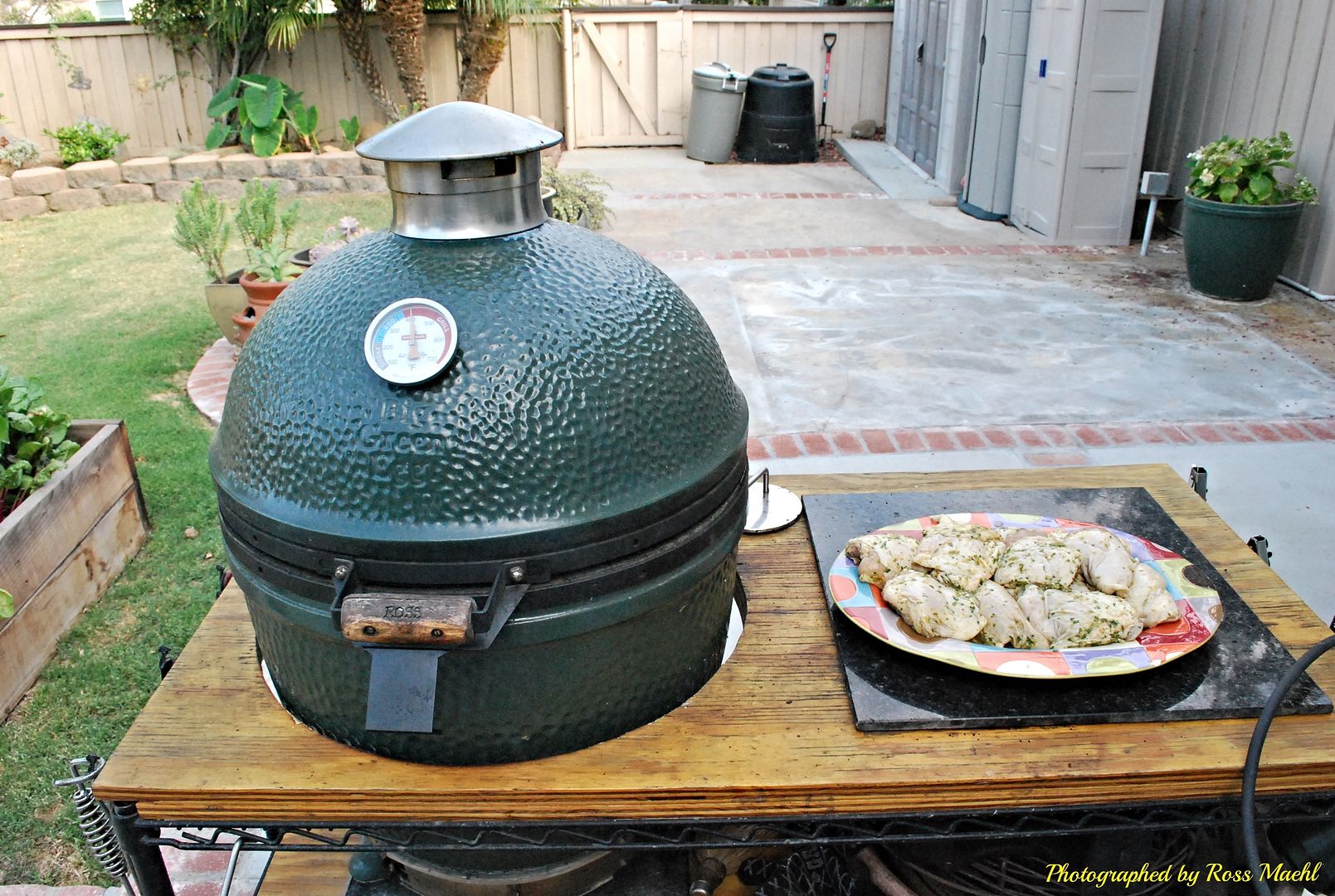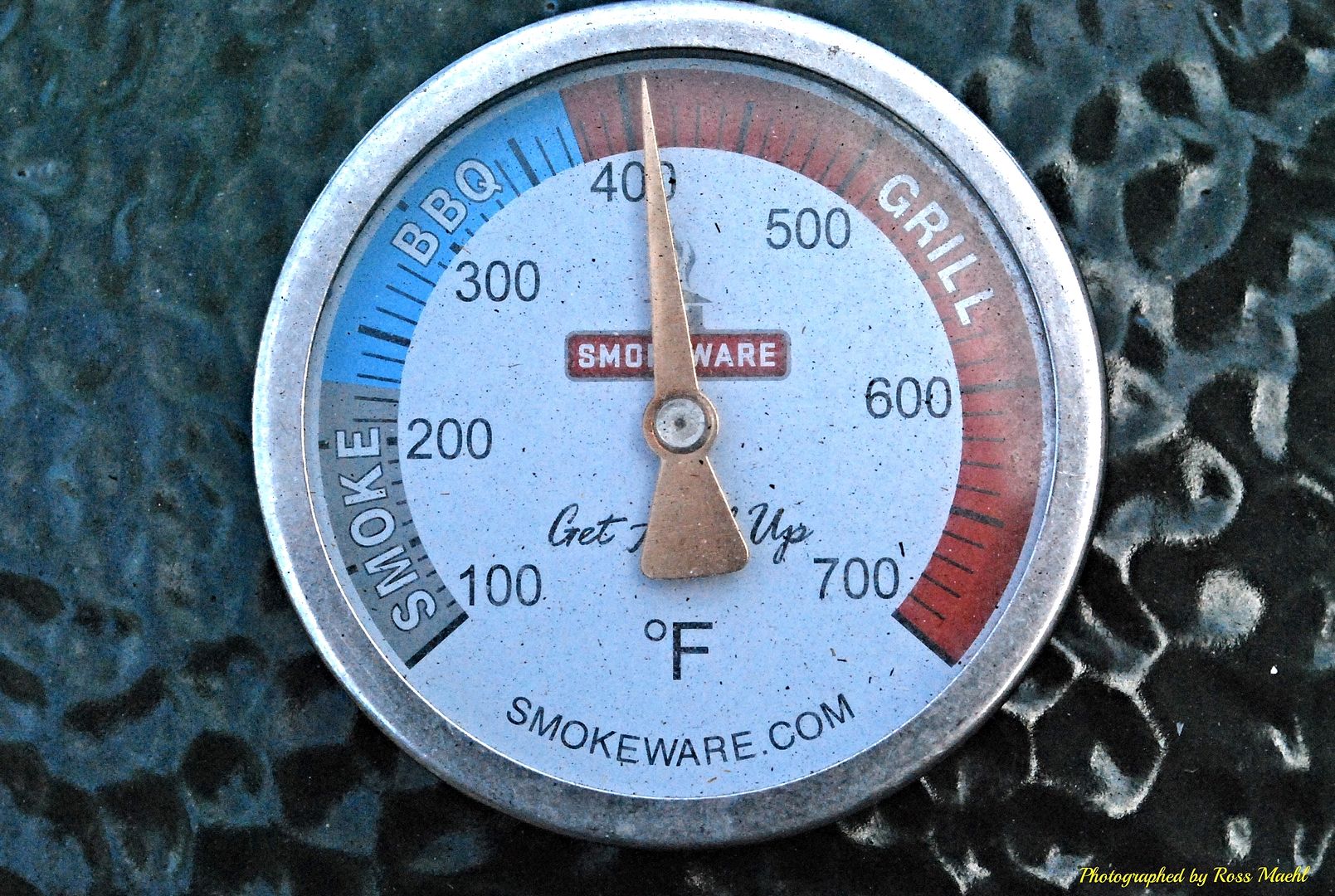 The BGE @ 400* ready to start grilling!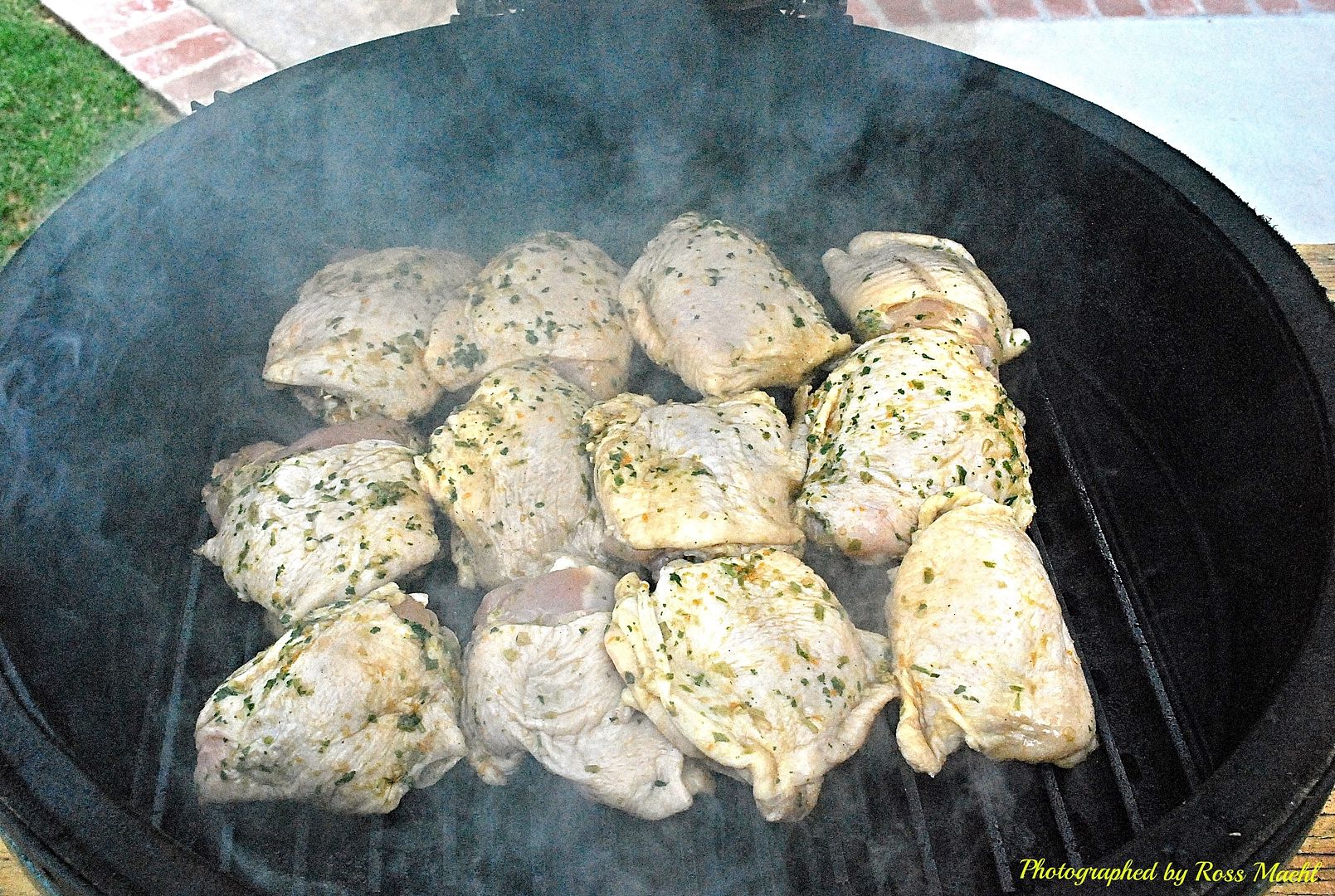 This chicken smelled wonderful when I put it on the grill.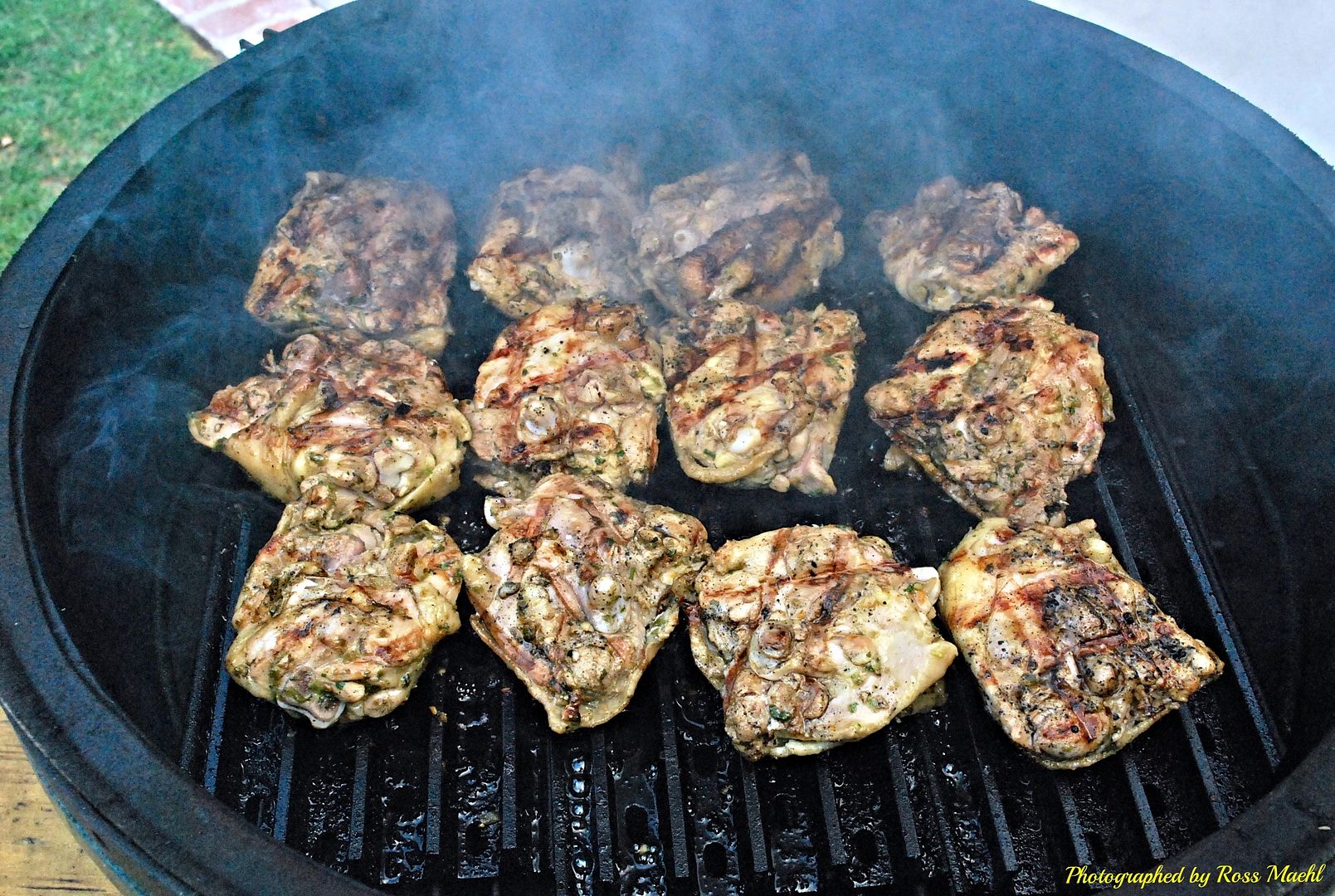 Looking and smelling wonderful.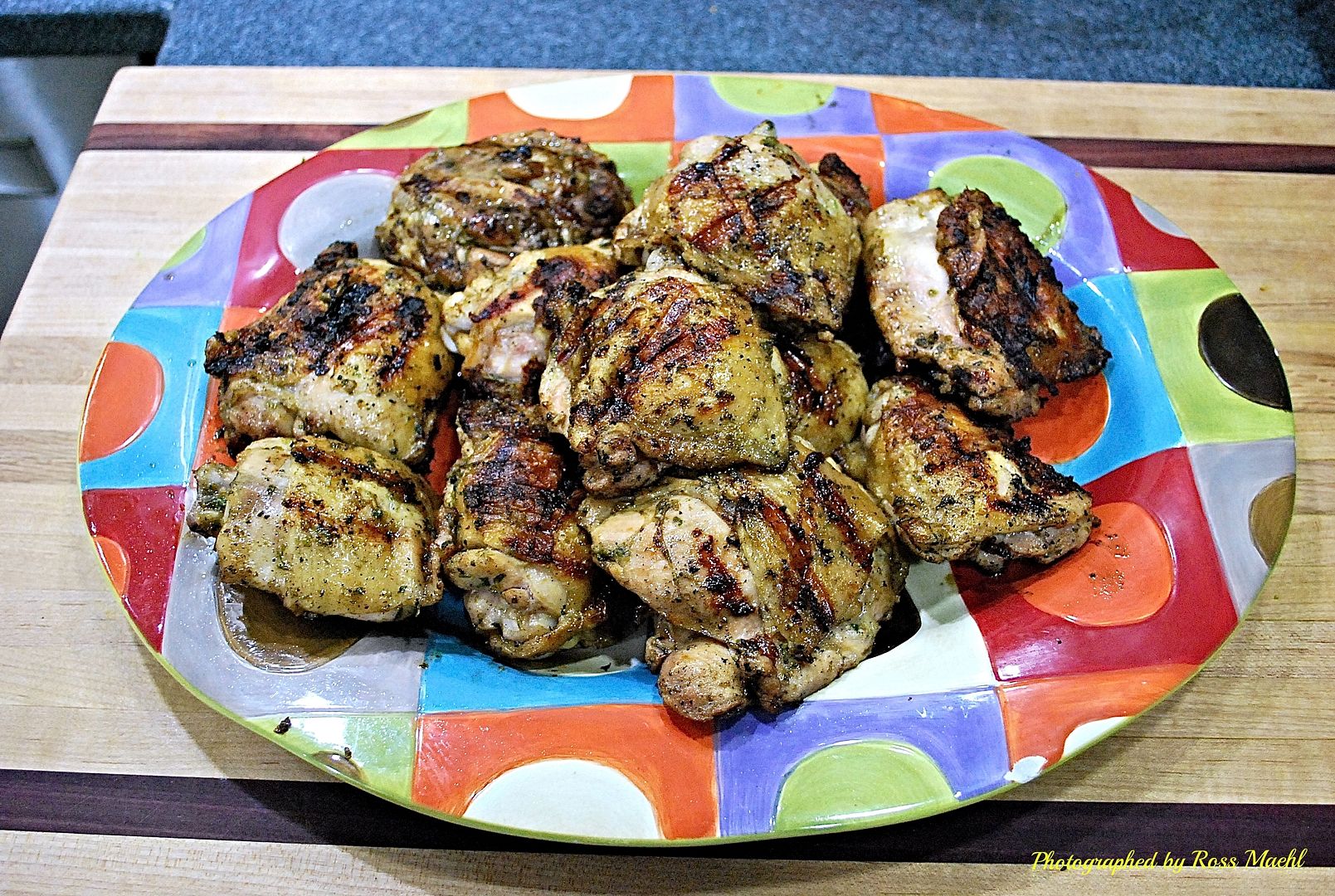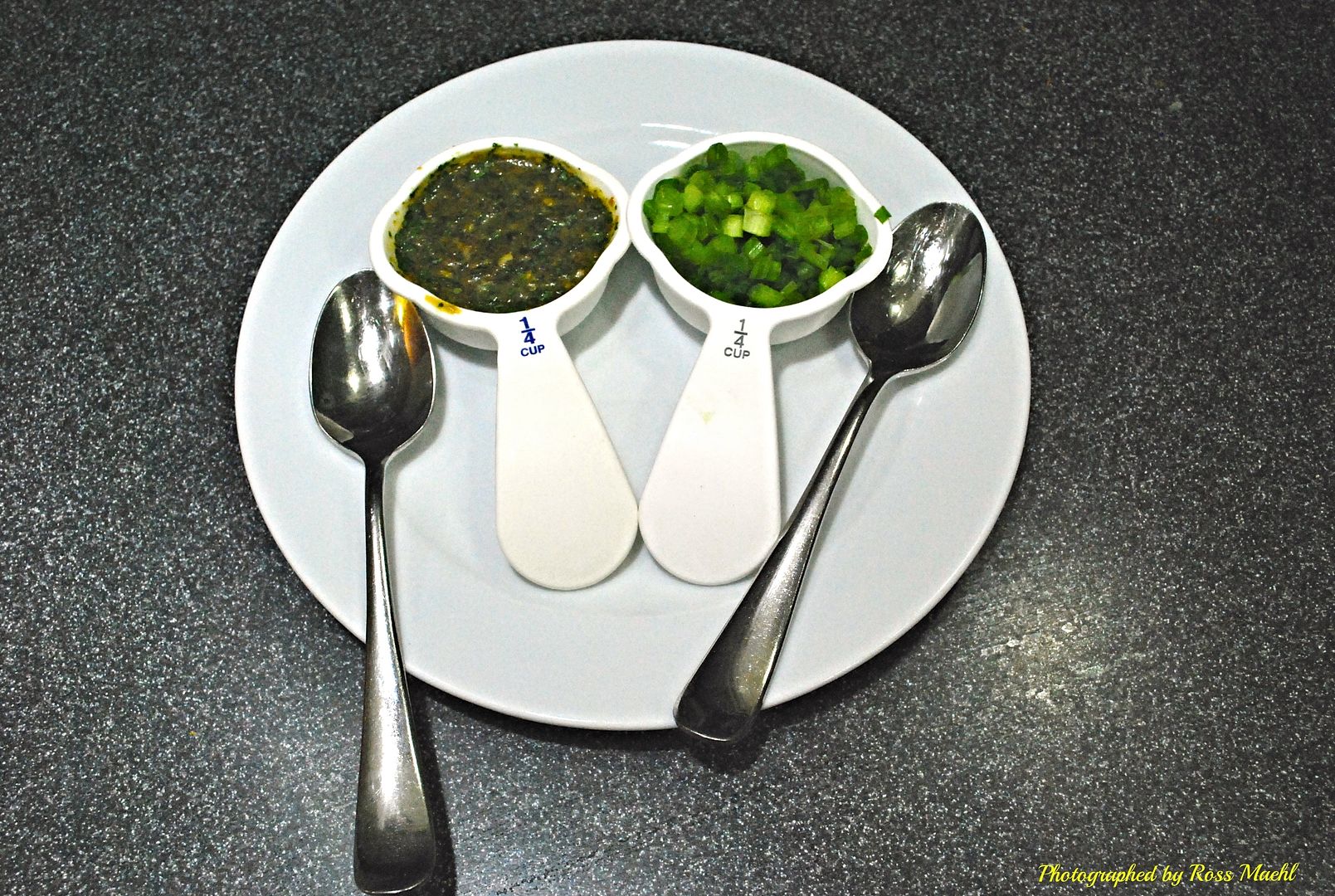 1/4 C marinate before the chicken was put in and 1/4 C
cut scallions. to finish.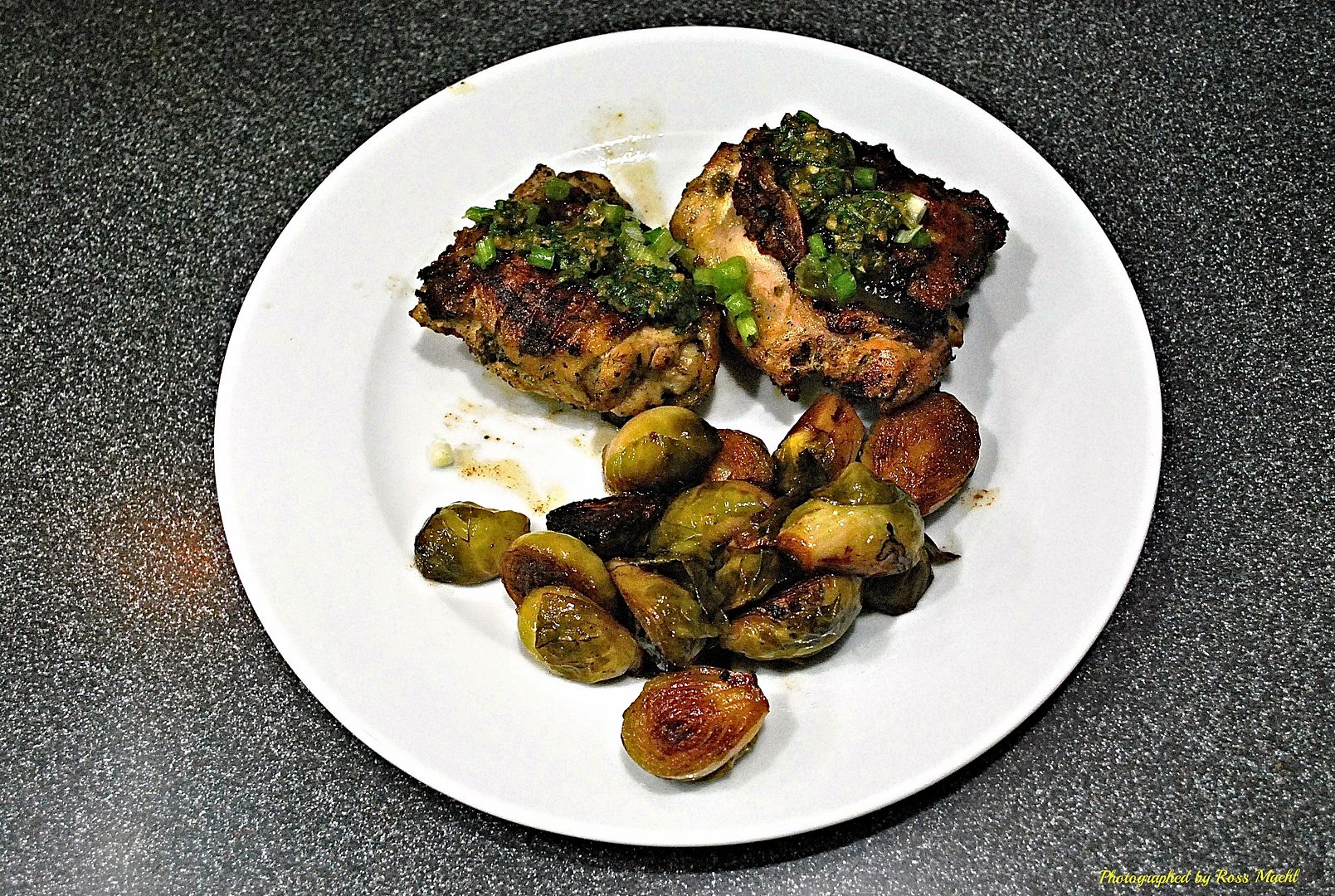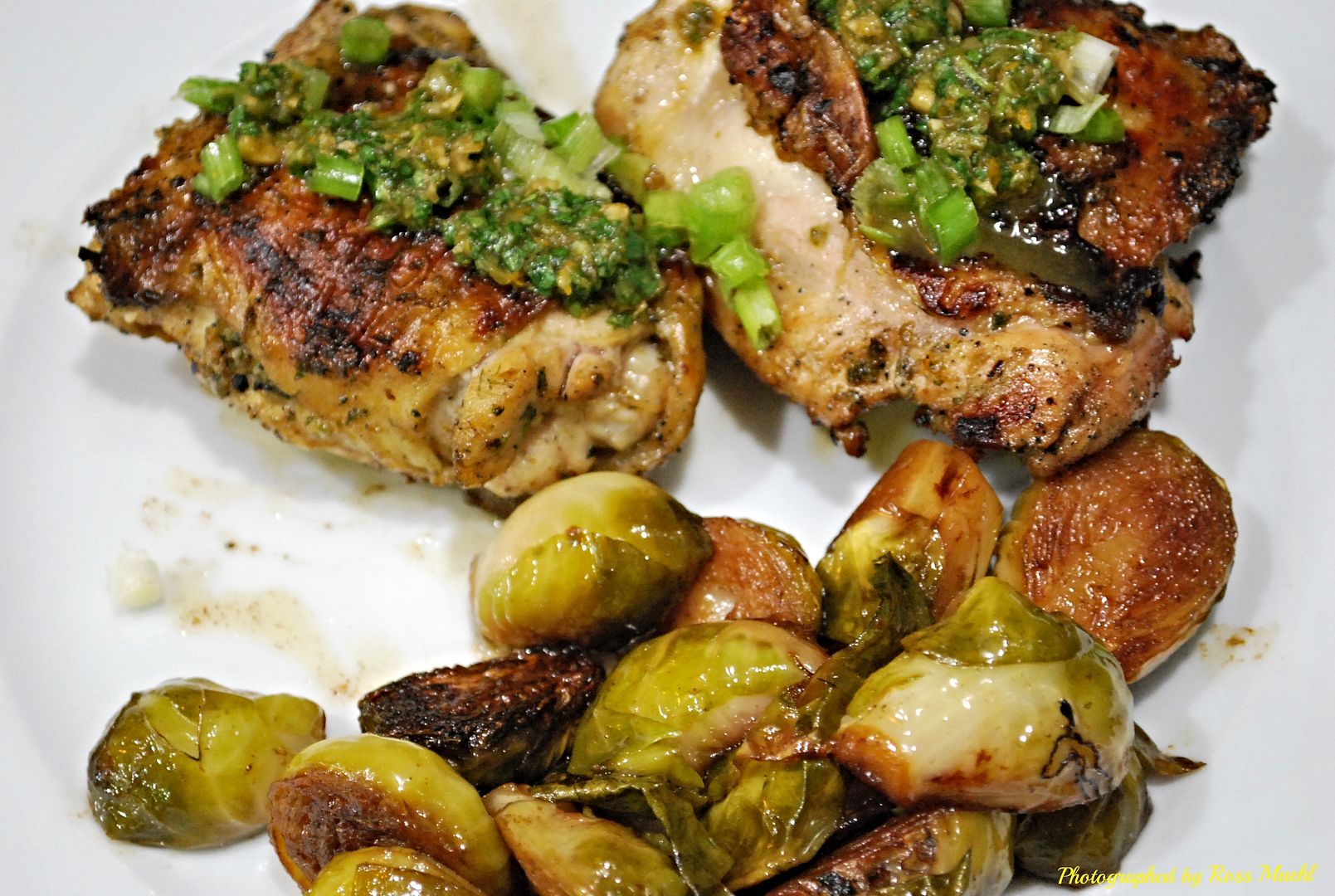 This is the most wonderful tasting chicken that I have grilled
in a long time if that. It had a great aroma,real tasty and moist.
Served with brussels sprouts
Thanks for look-in!
Ross