Zucchini and cauliflower that I'm going to grill on the grill side
of the new plate setter that my friends at Smokeware sent
me to try and review. I just love it!
First the cauliflower with Peanut Oil, Himalayan salt, pepper,
and chipotle rub.
On the Plate Setter Grill @375* for a sear and grill.
These look ready to stuff!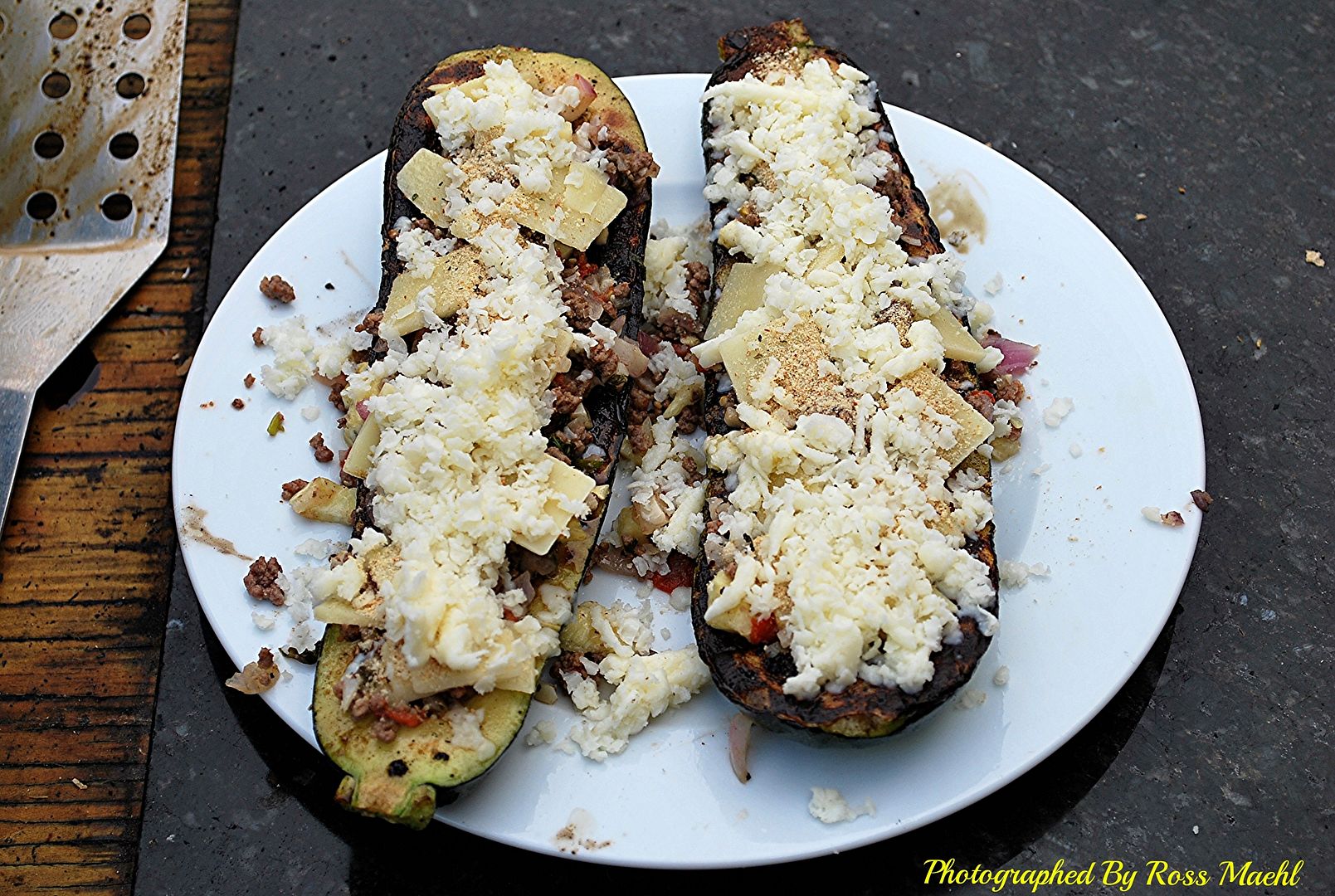 Stuffed and ready to put back on the grill to melt cheese and
warm the filling.
Beautiful!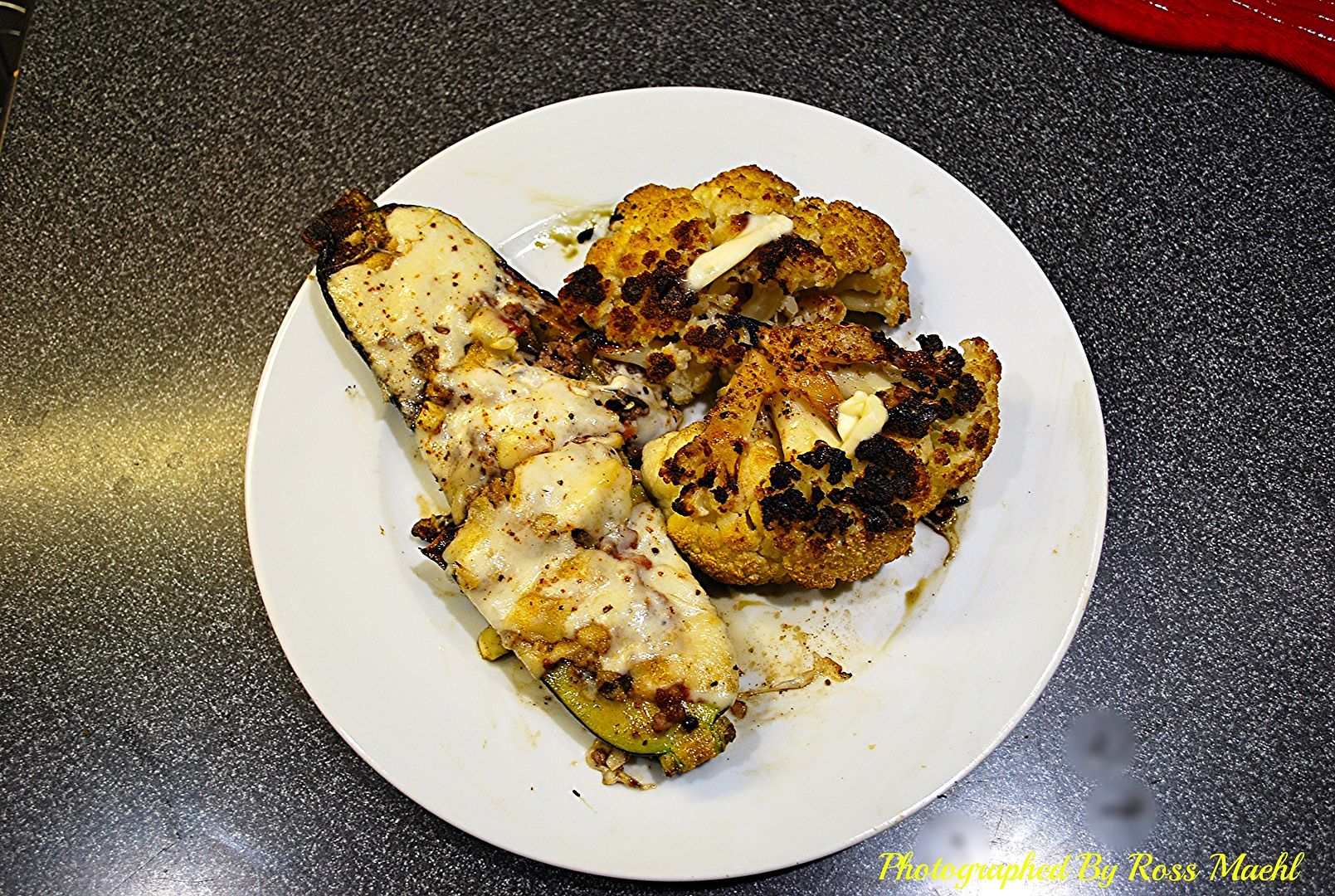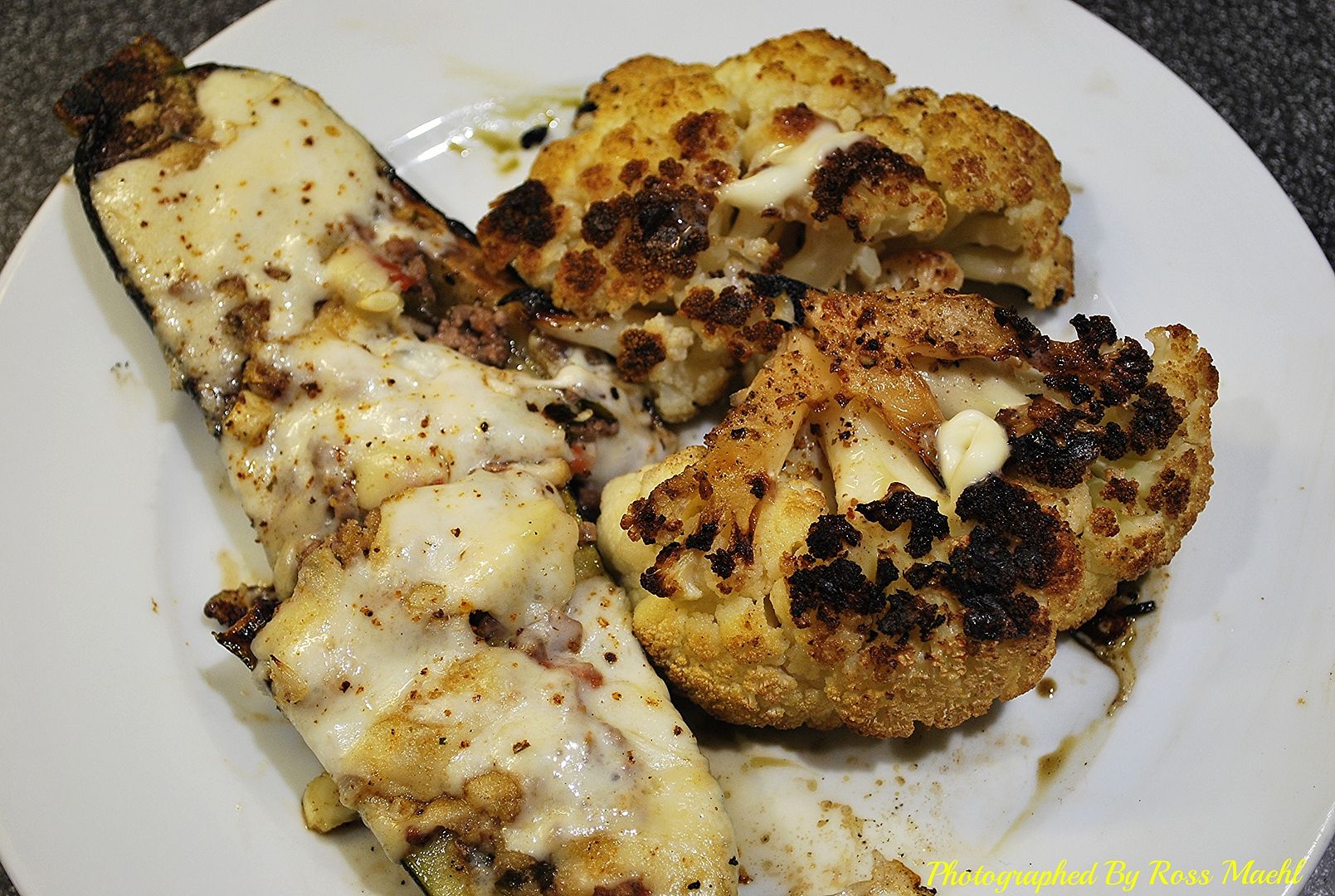 Wow what a wonderful textured and tasty wonderful meal do
I need to say moore?
Recipe:
Thanks for lookin!
Ross