I've been posting almost every day since Jackie my
lovely wife went up North to see her son Rich
in Paradise, Ca. and then today she left for
Sacramento Ca. for the annual sister reunion with
her four sisters. So It's me and our faithful Sadie
our 9 year old Cockapoo and Su Chef.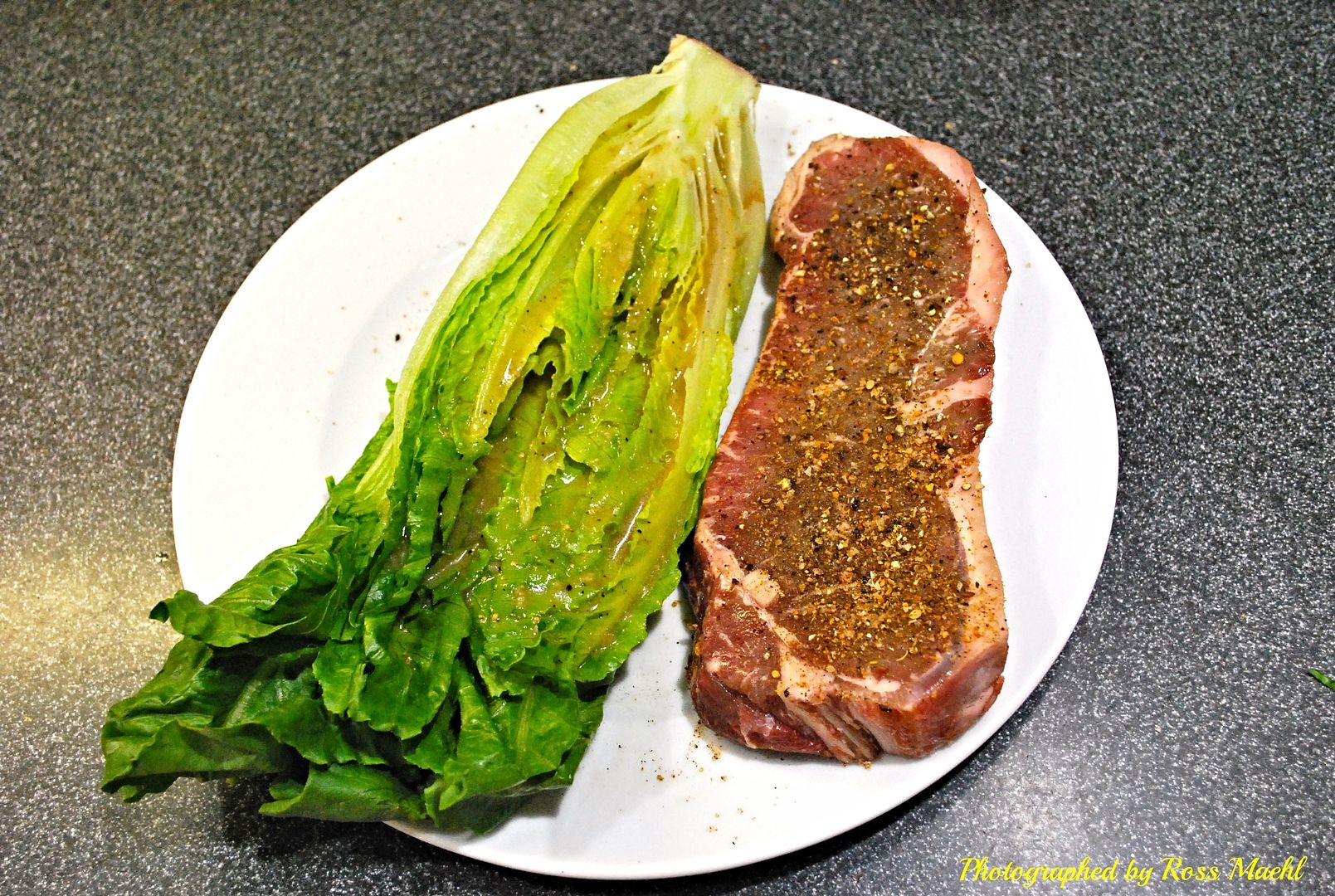 NY Steak seasoned with salt, pepper, and Dizzy Pigs Raising
the Steaks. The Romaine with Bernstein's Cheese & Garlic
Italian Dressing Marinade and finished with Blue Cheese.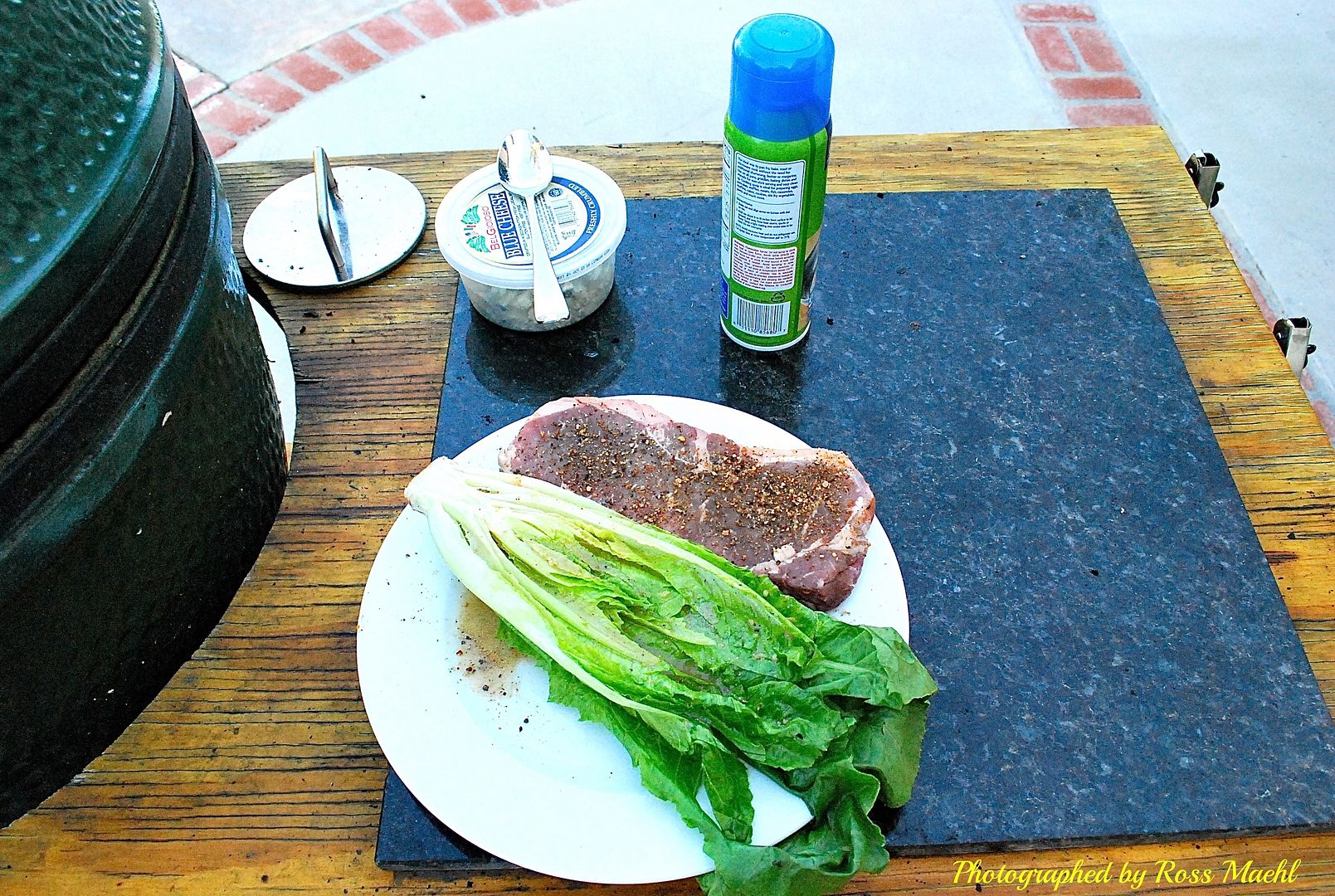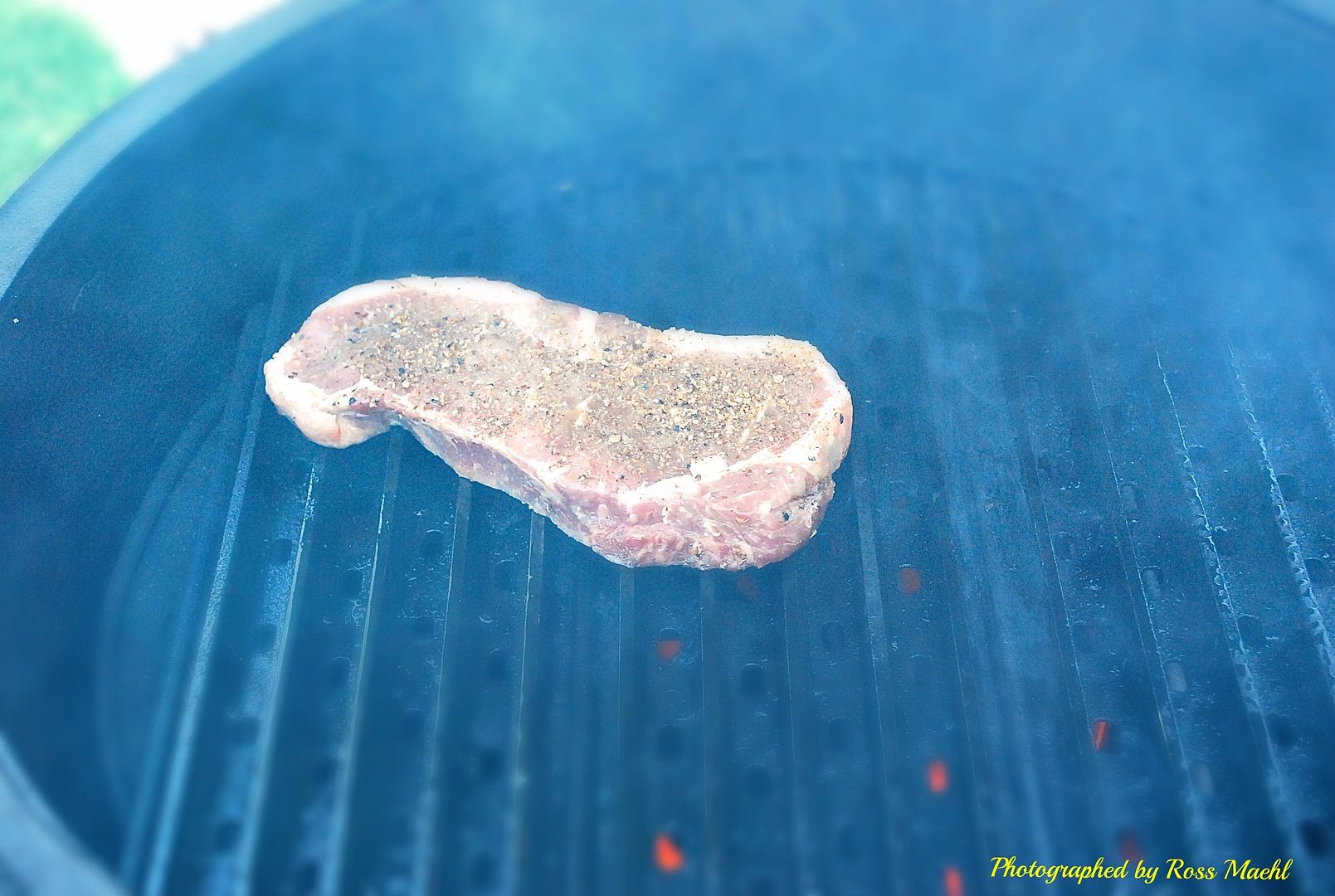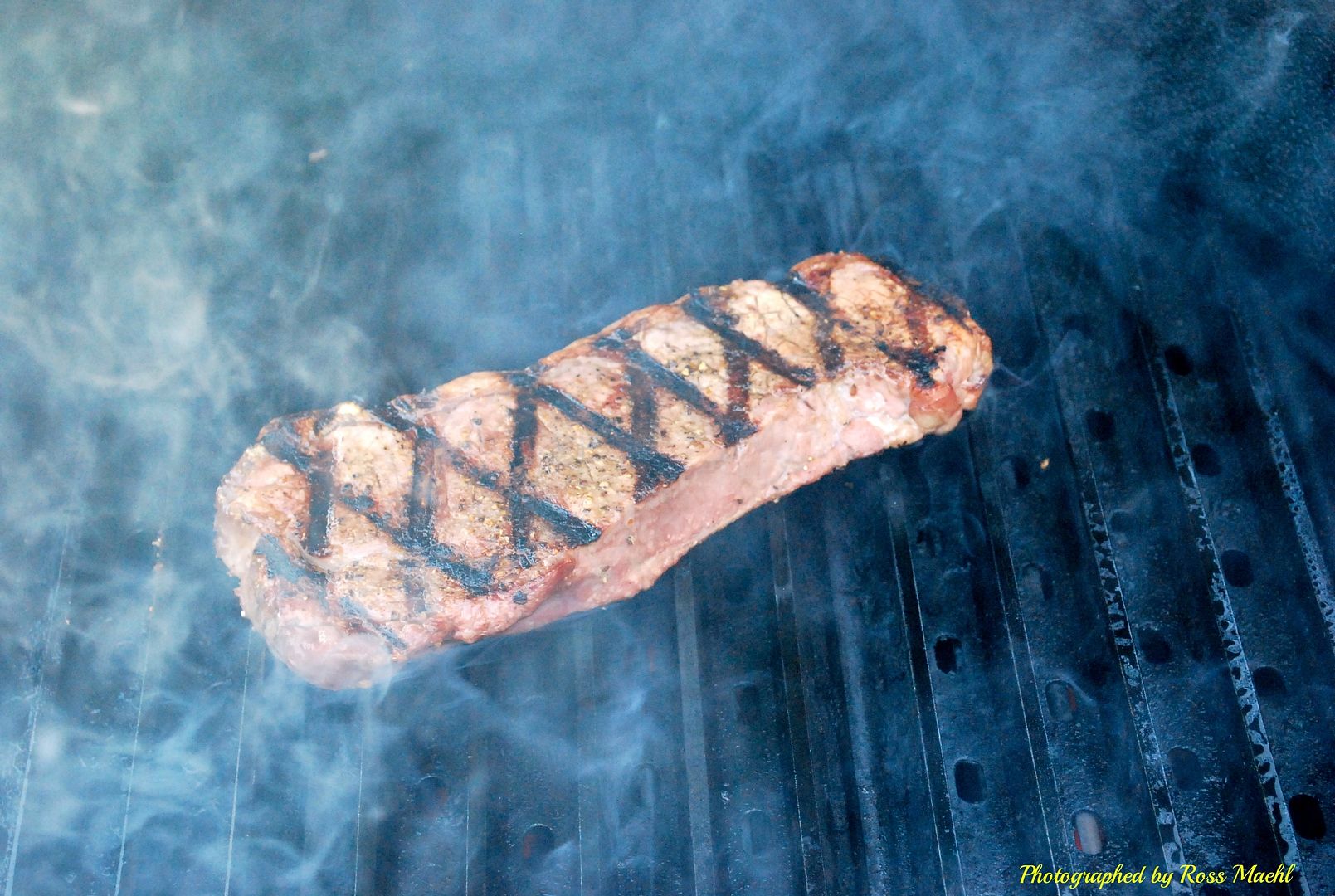 In the BGE on Grill Grates @ 425* until 125* interior.
Great Grill Marks.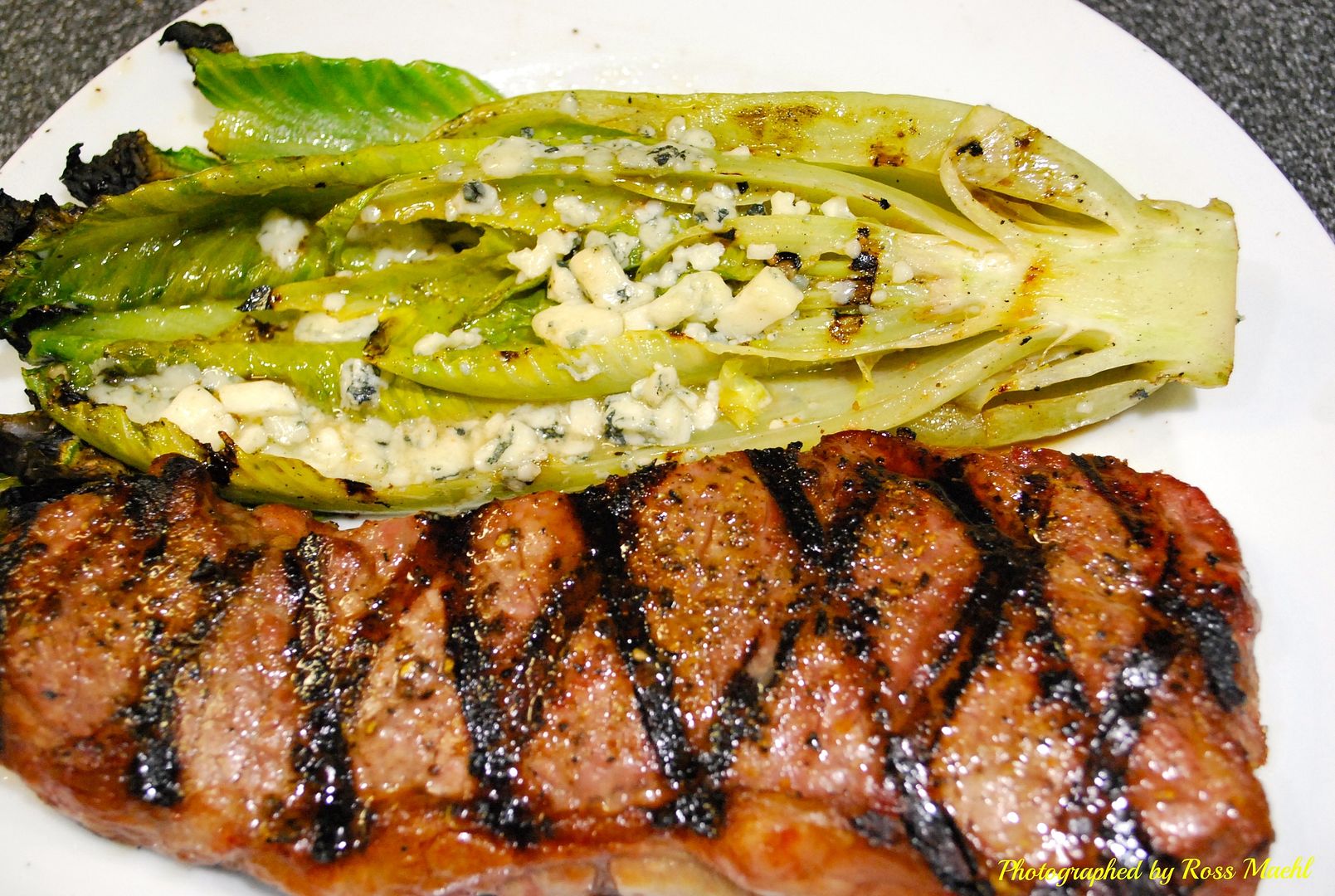 This was the perfect dinner Grilled Steak and Romain.
DELICIOUS.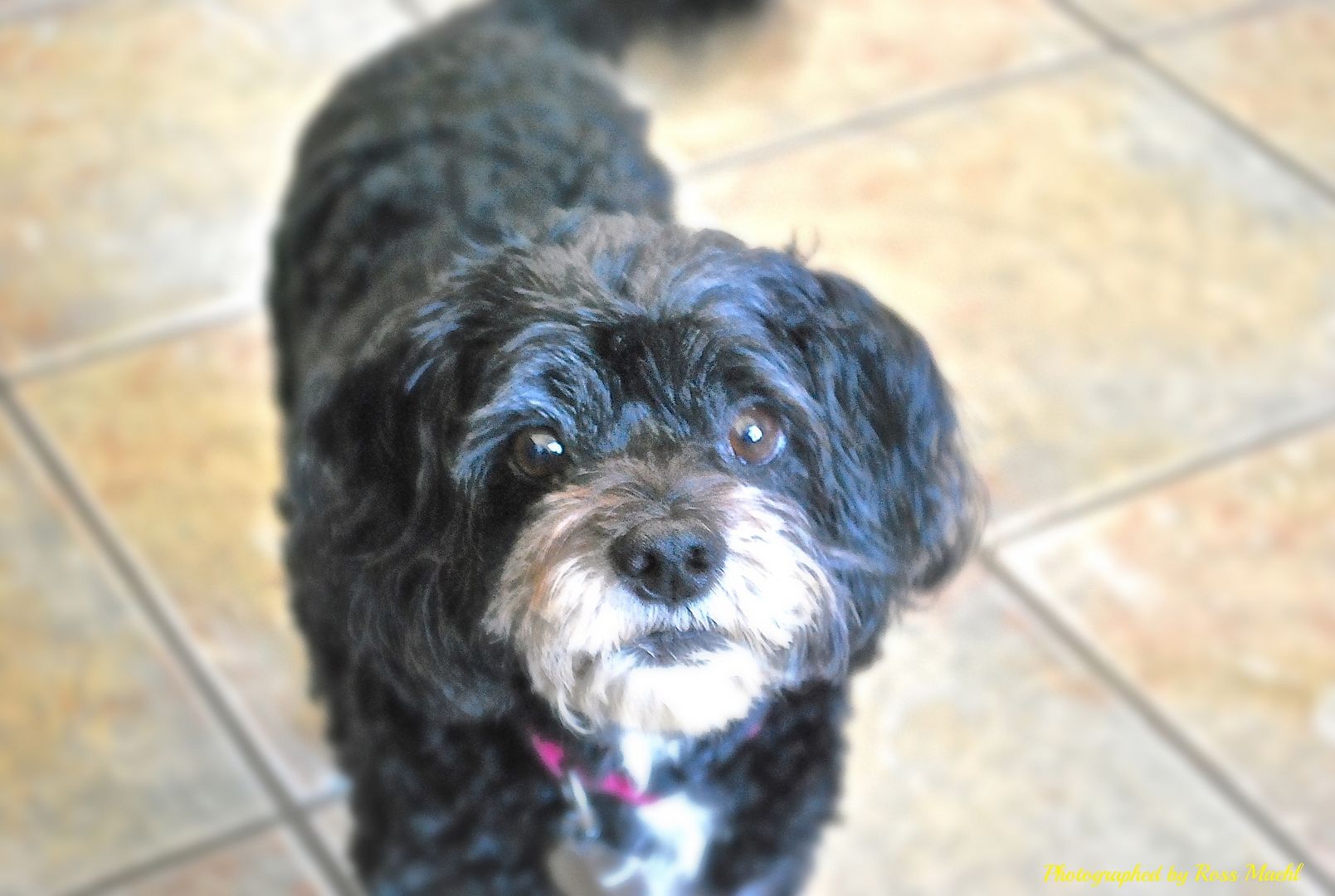 Sadie
Thanks for lookin!
Ross