The fix-ins.
Chicken in the marinade going into the fridge. overnight.
Waiting for the BGE to get to 350*
Grill Grates with Canola Oil with chicken on top.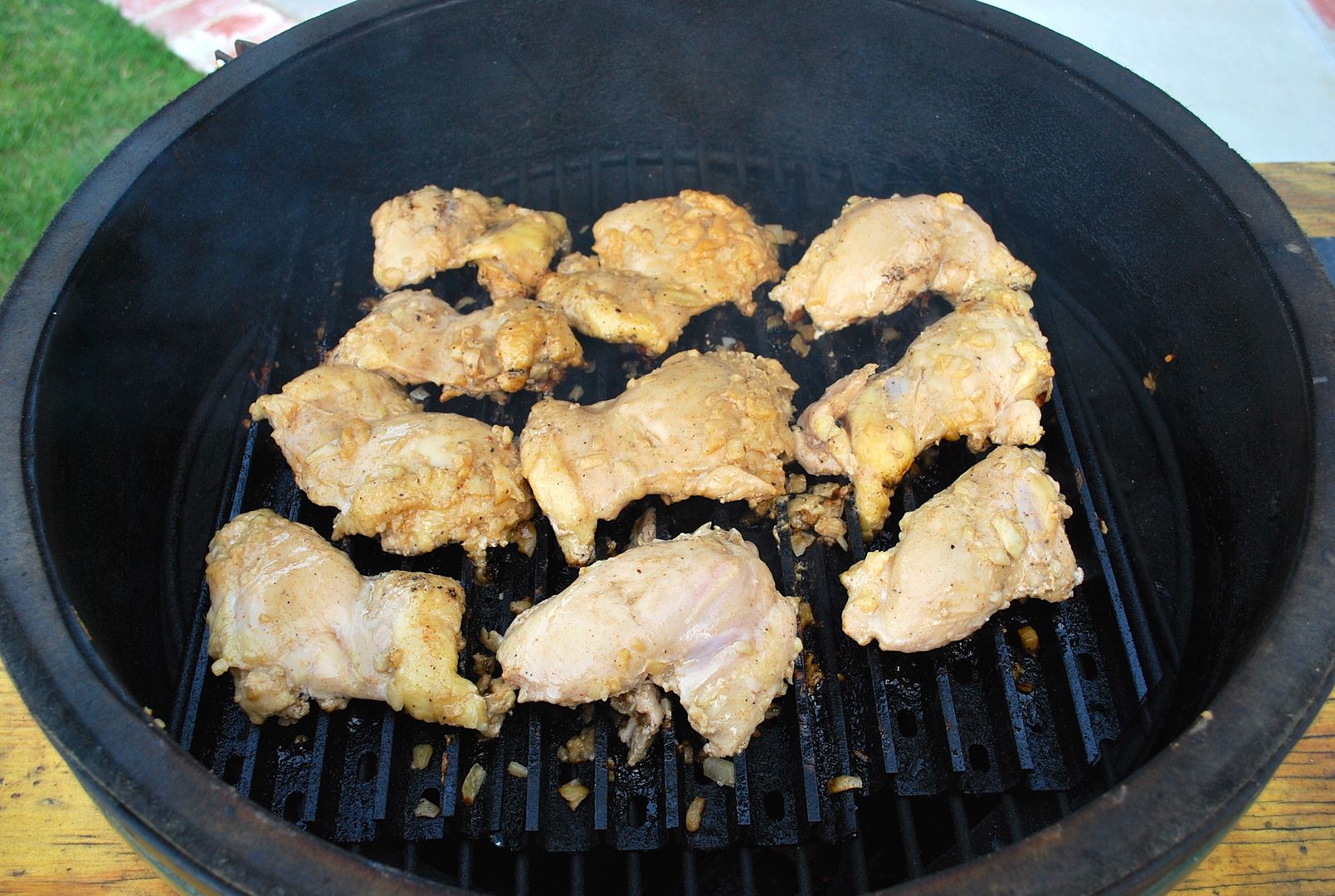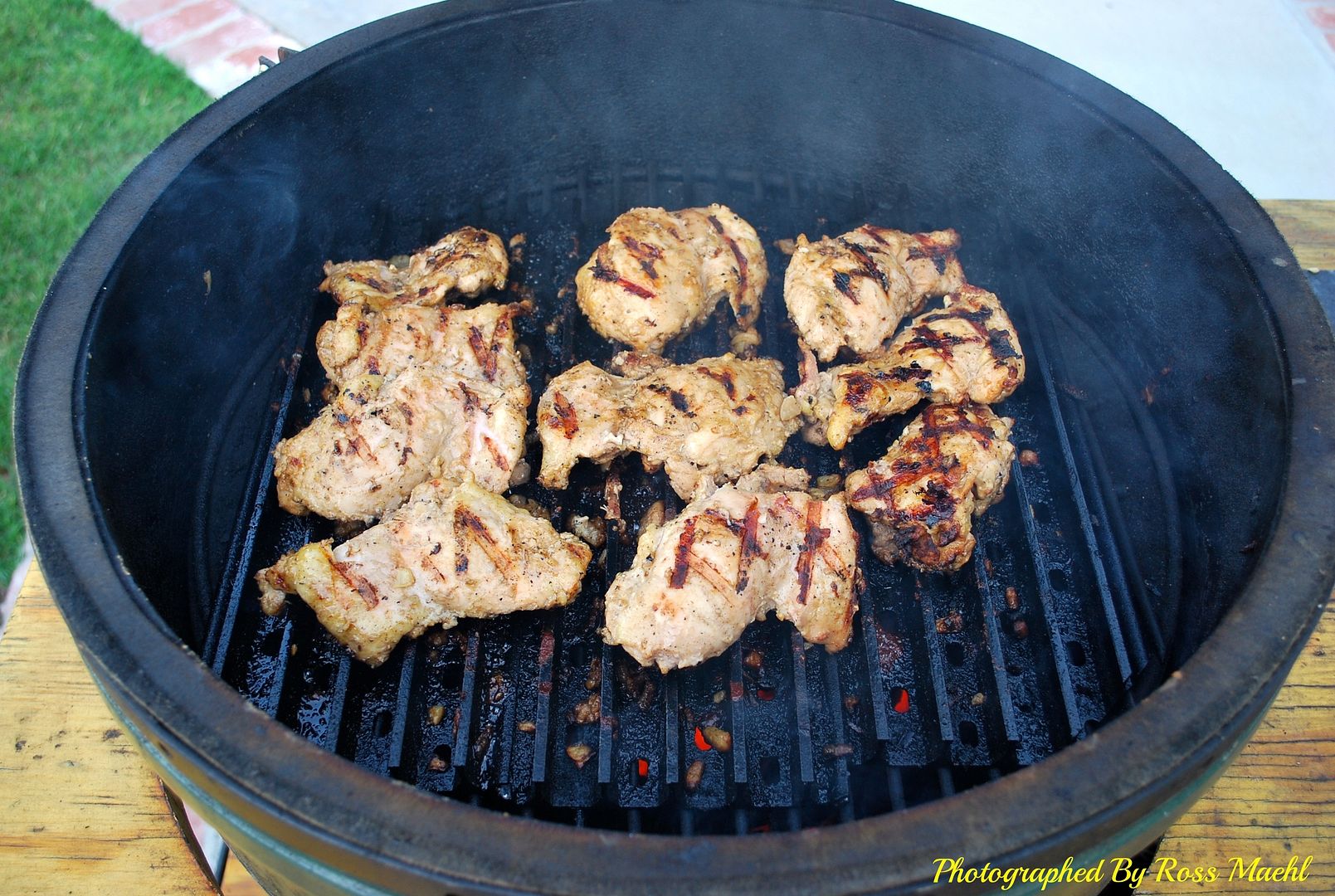 Pulled @ 20 minutes and then a rest.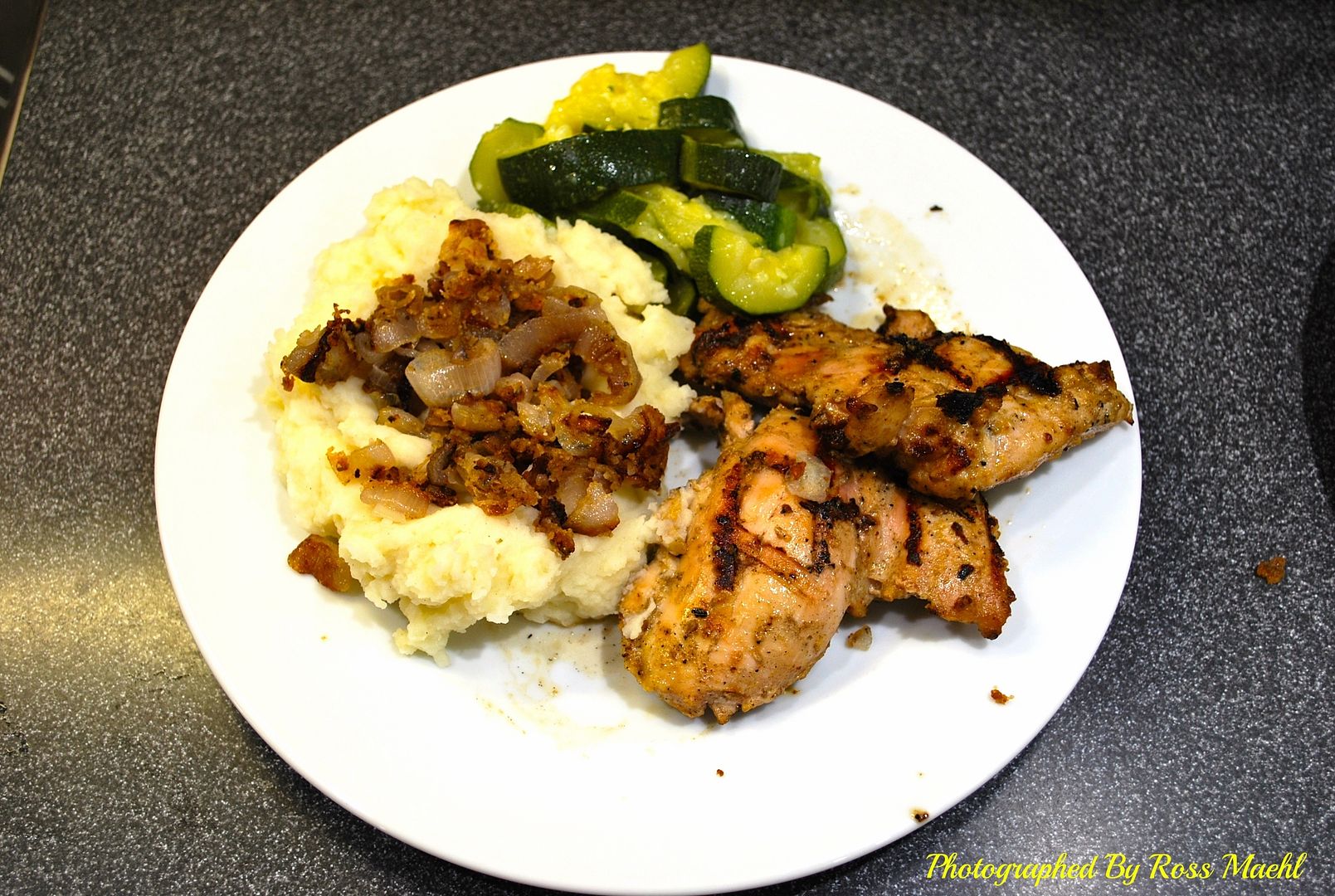 Jackie said that she wanted to have this again soon.
Served with mashed potatoes with crispy fried shallots and
Zucchini. Another keeper recipe!
Thanks for lookin!
Ross