This is a very tasty recipe that Jackie came up with by Alton Brown.
Jackie made it and I grilled it.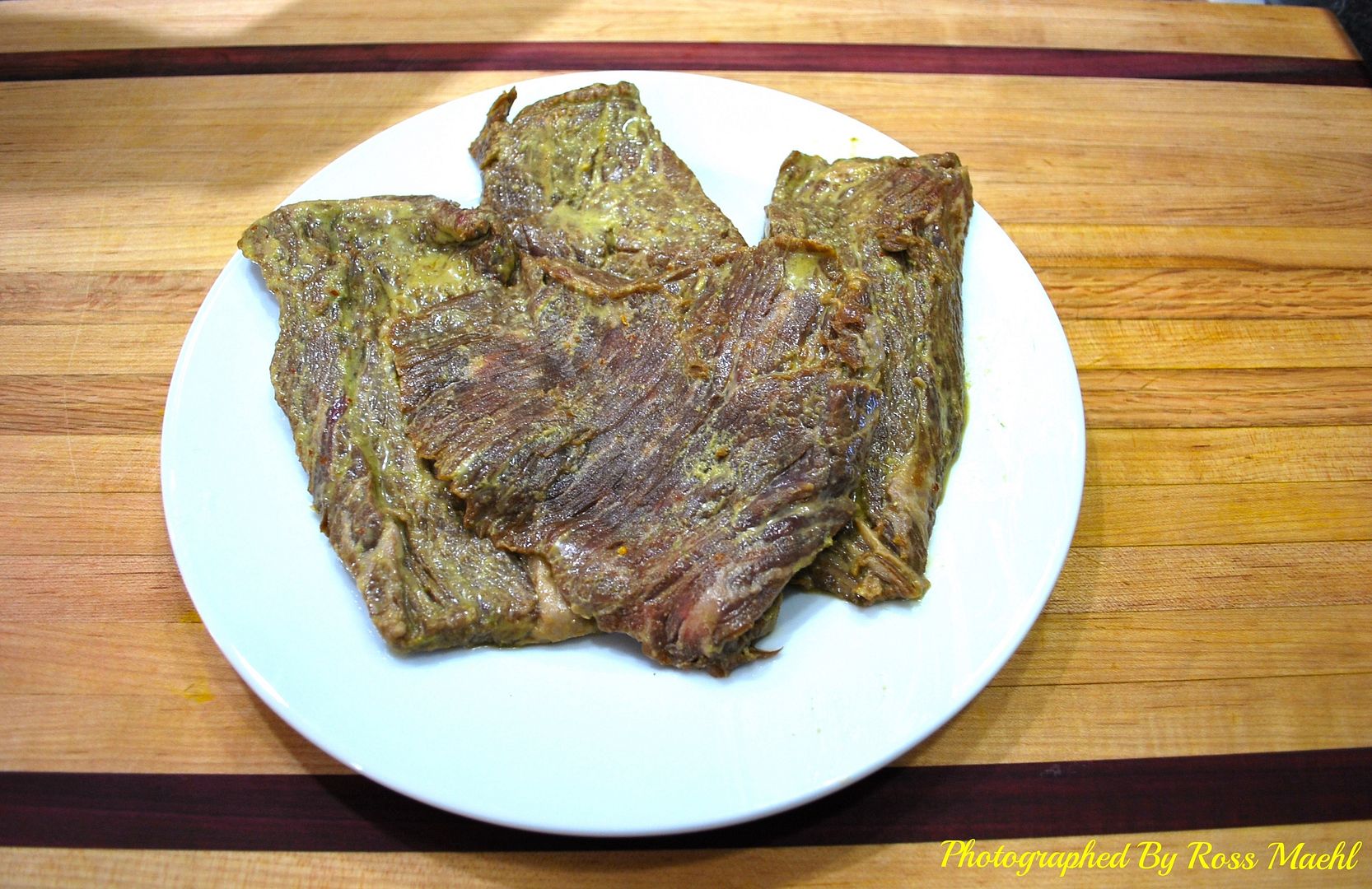 Skirt steak out of the marinade and toweled off.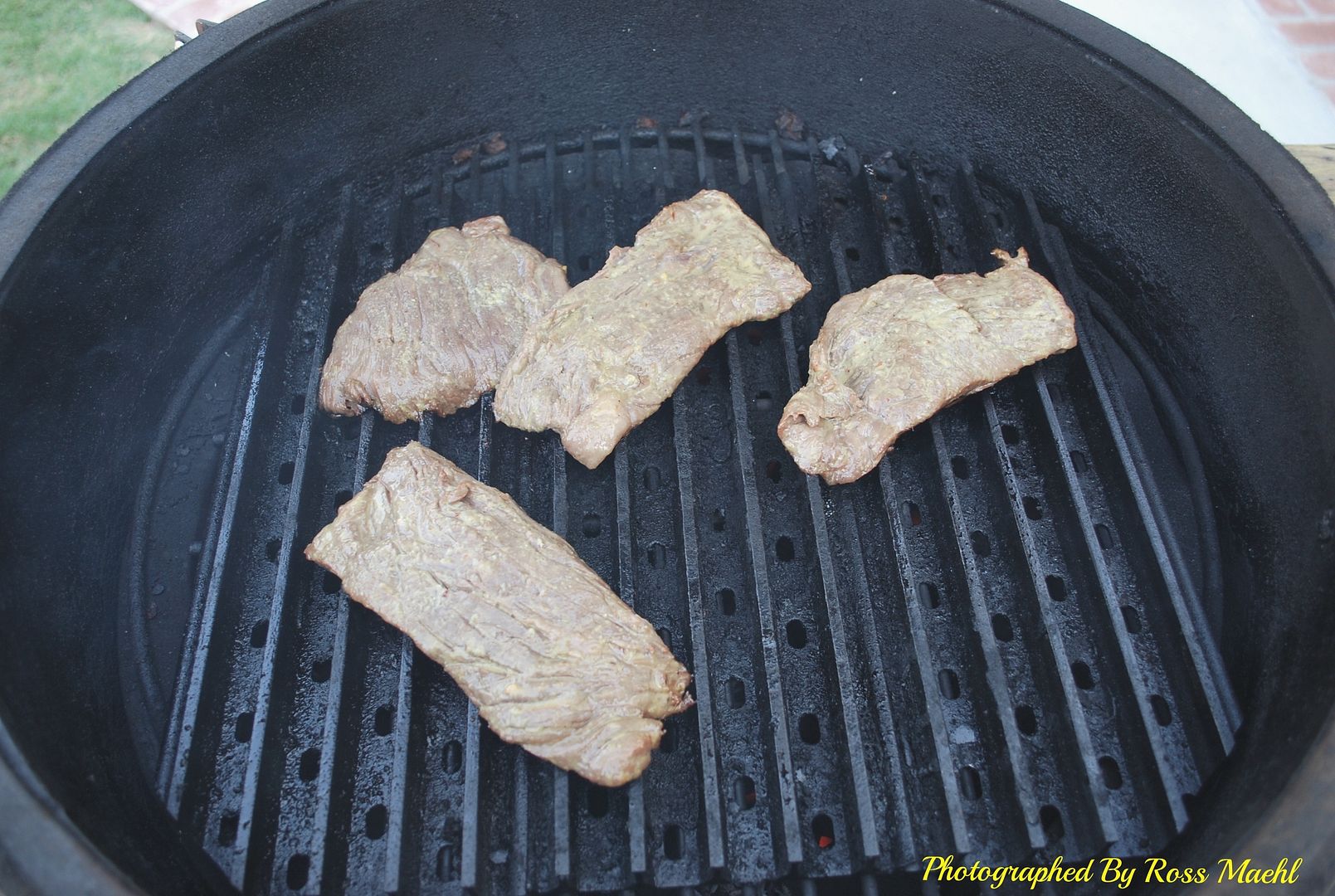 On the grill @350* for 3 minutes.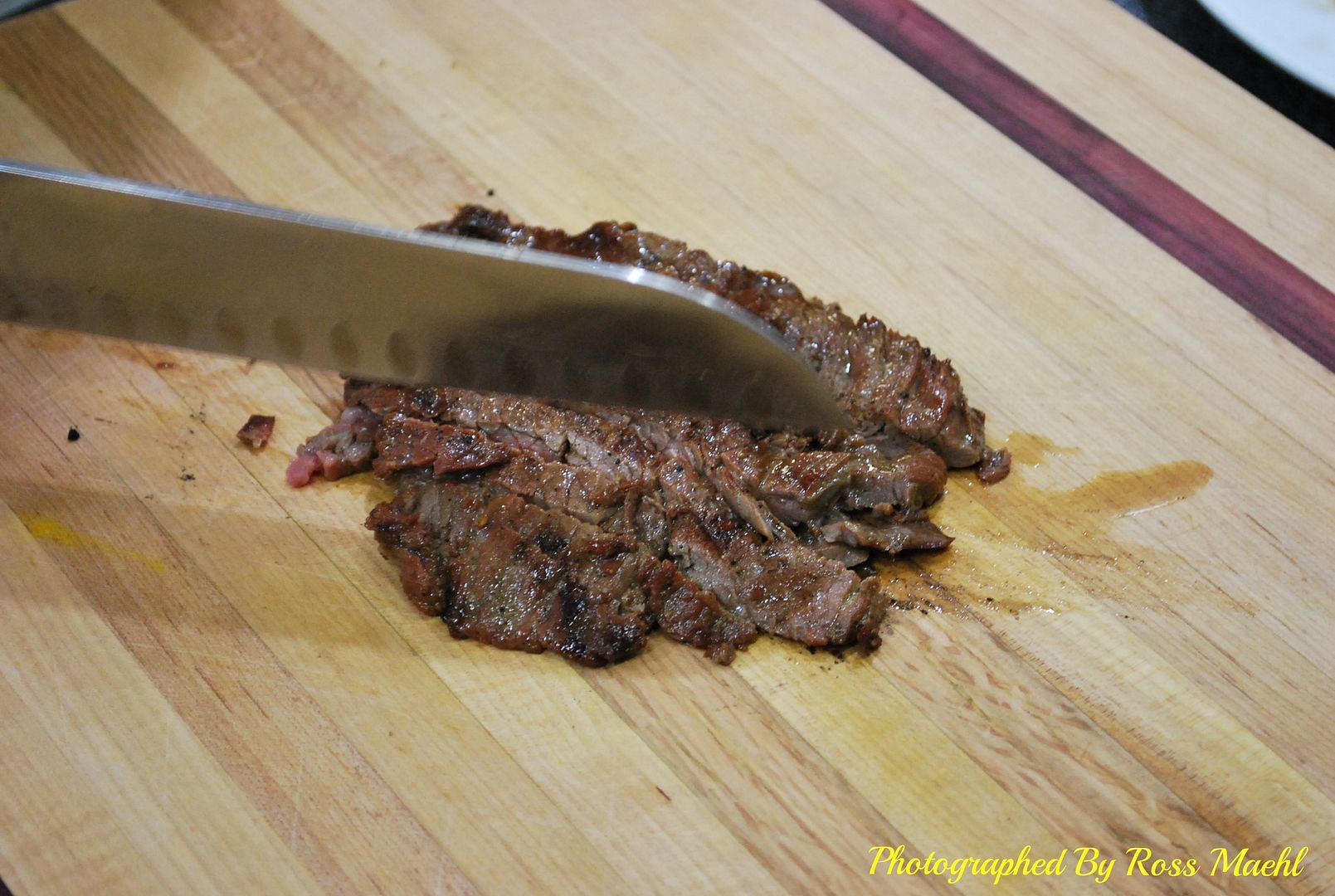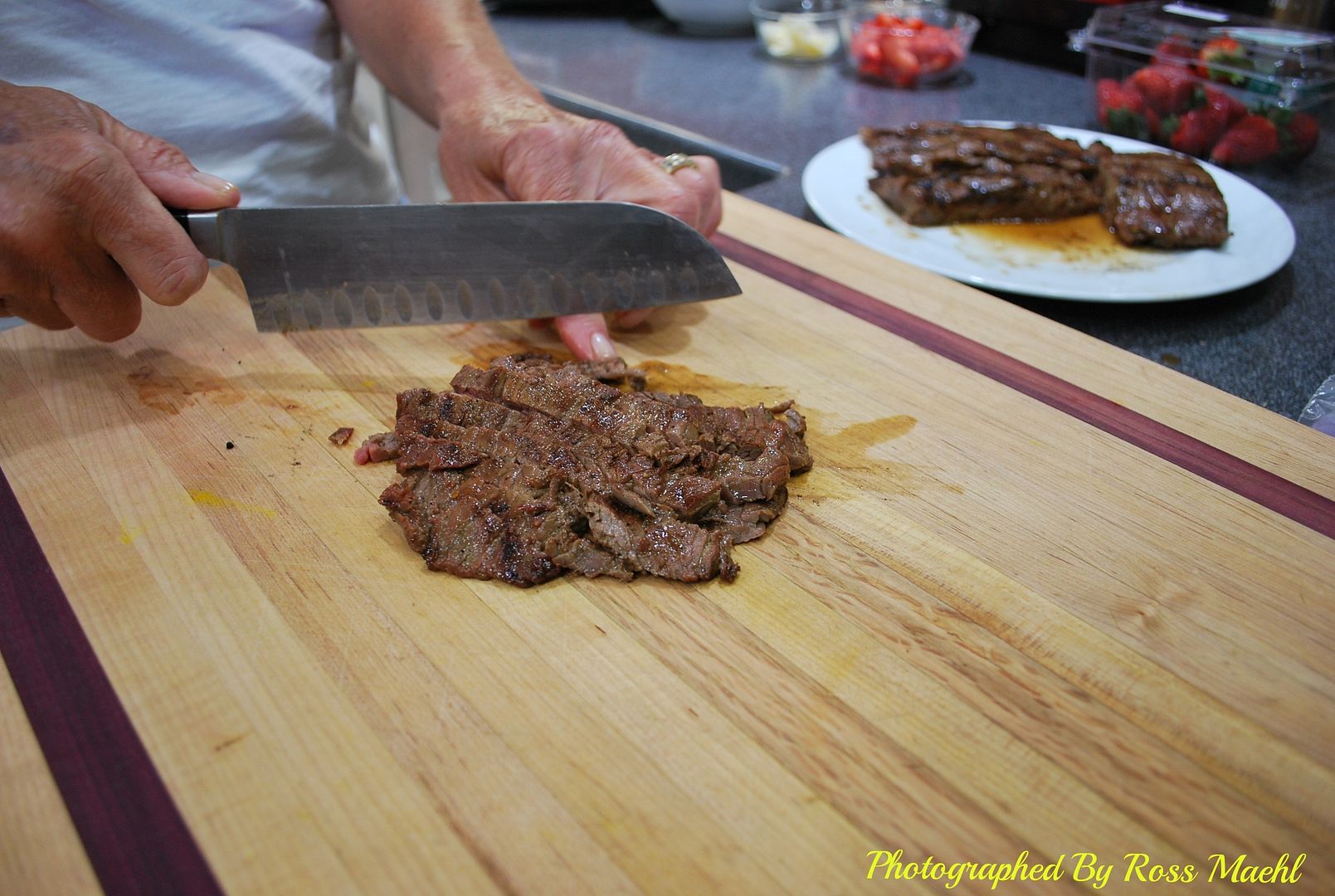 Jackie slicing up her creation quite well.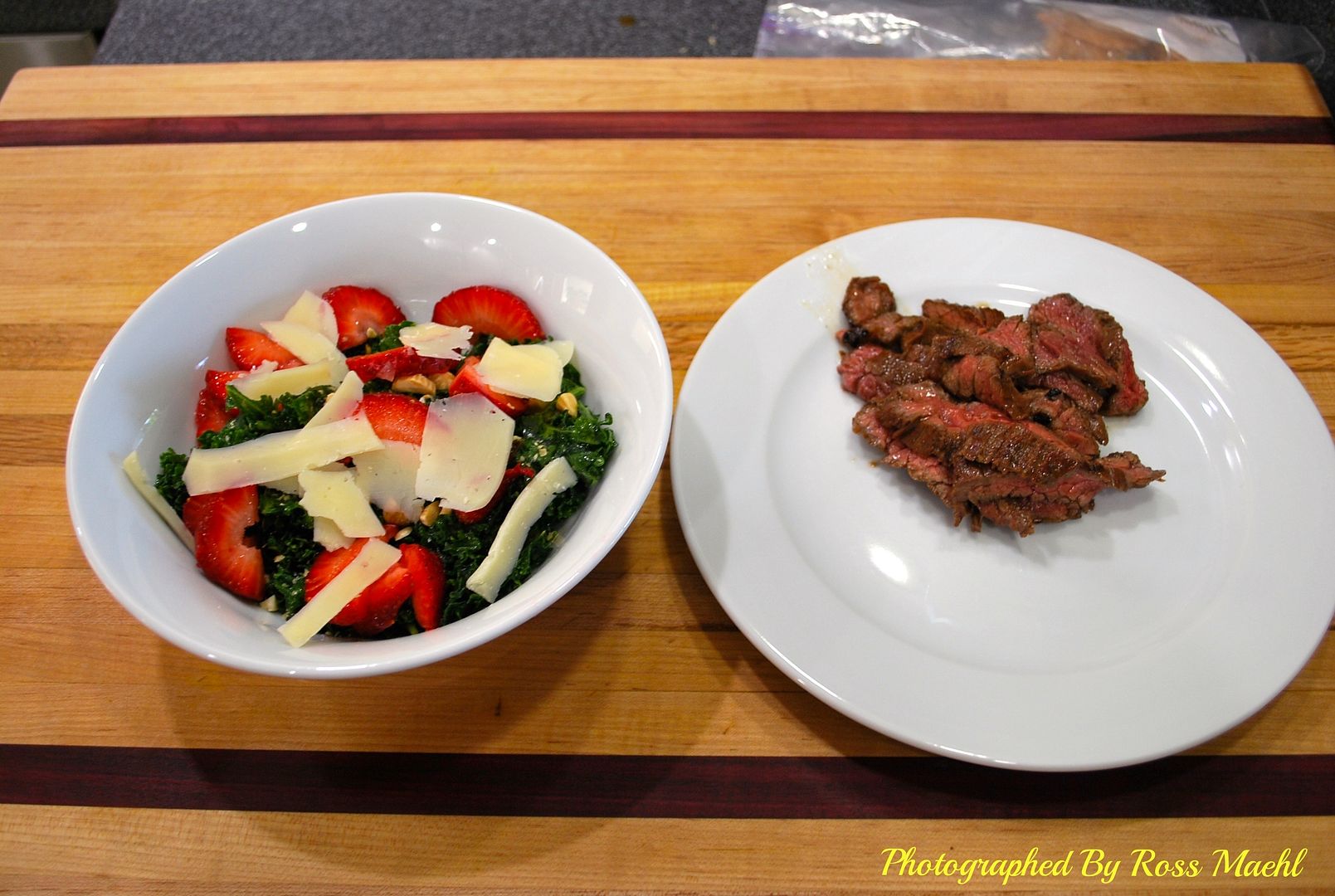 Now doesn't that look wonderful!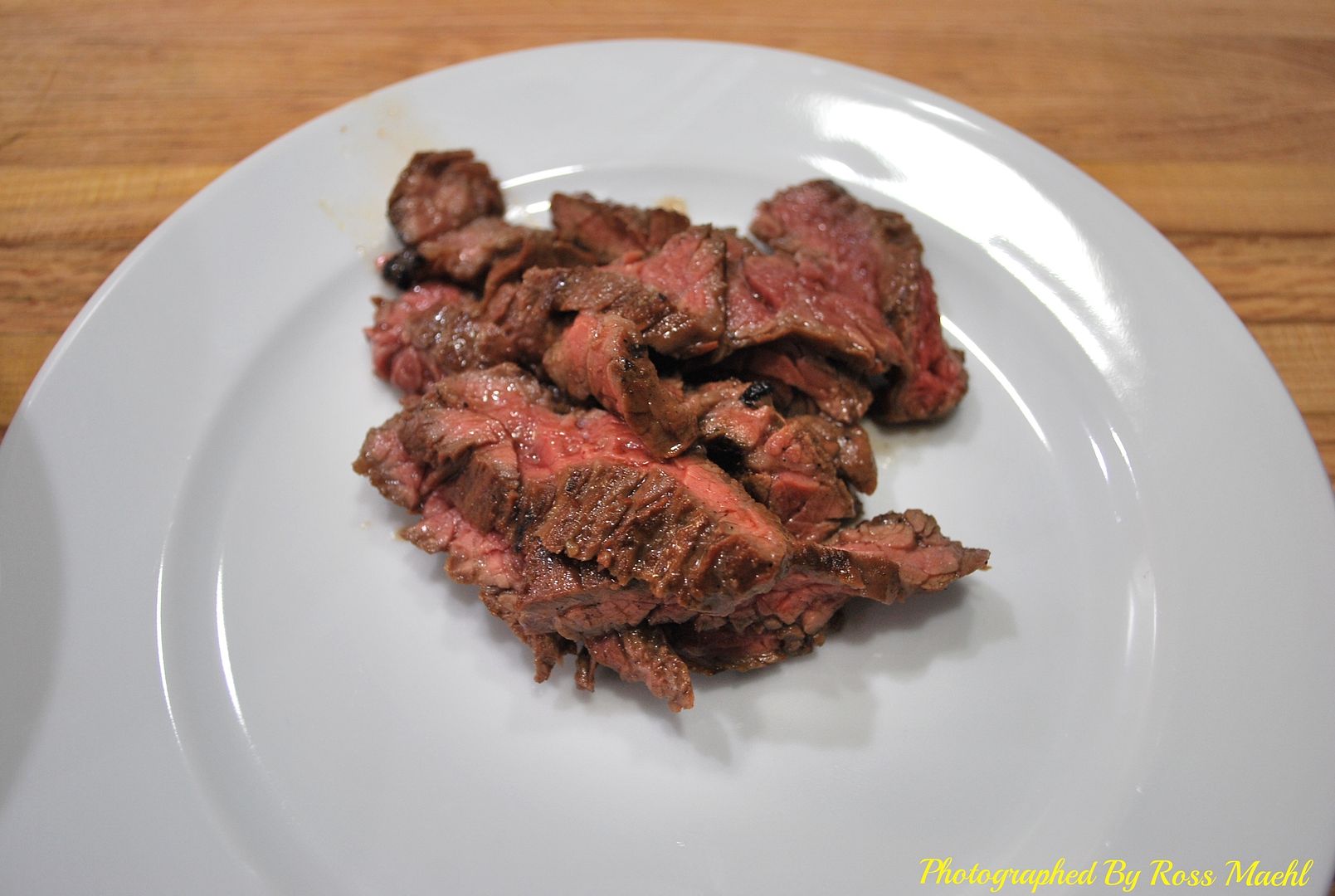 The skirt steak that I perfectly grilled! Great color.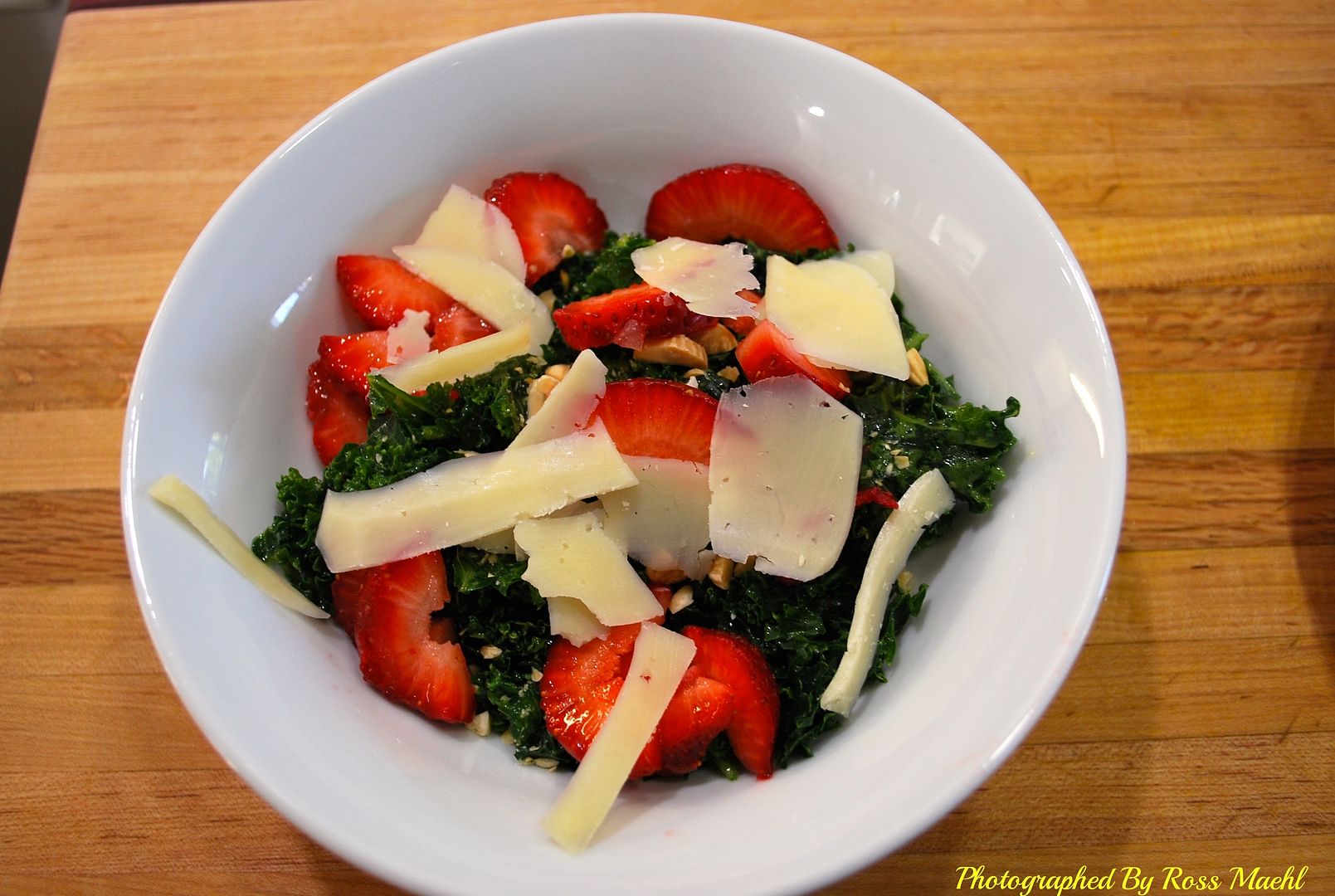 Jackie's wonderful kale strawberry salad. We enjoyed this
dinner a whole bunch another keeper!
Thanks for lookin!
Ross