My friend and camera operator George Stephenson
whom still works in the Motion Picture business called
to say he was in SoCal. So we invited George over
for dinner and could spend the night since he lives in
Santa Fe, New Mexico, New Mexico. I had some
Bison in the freezer so thats going to be filling.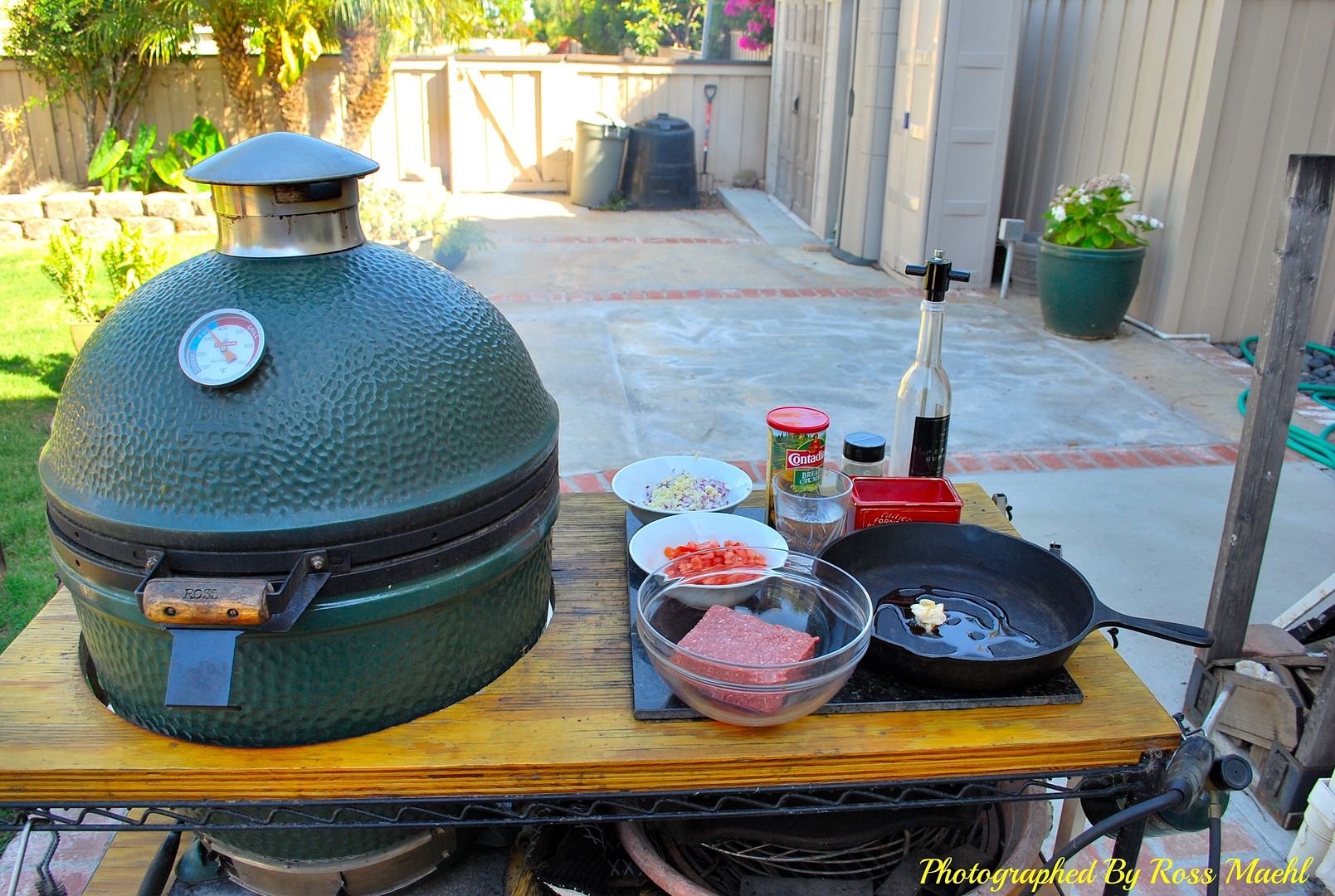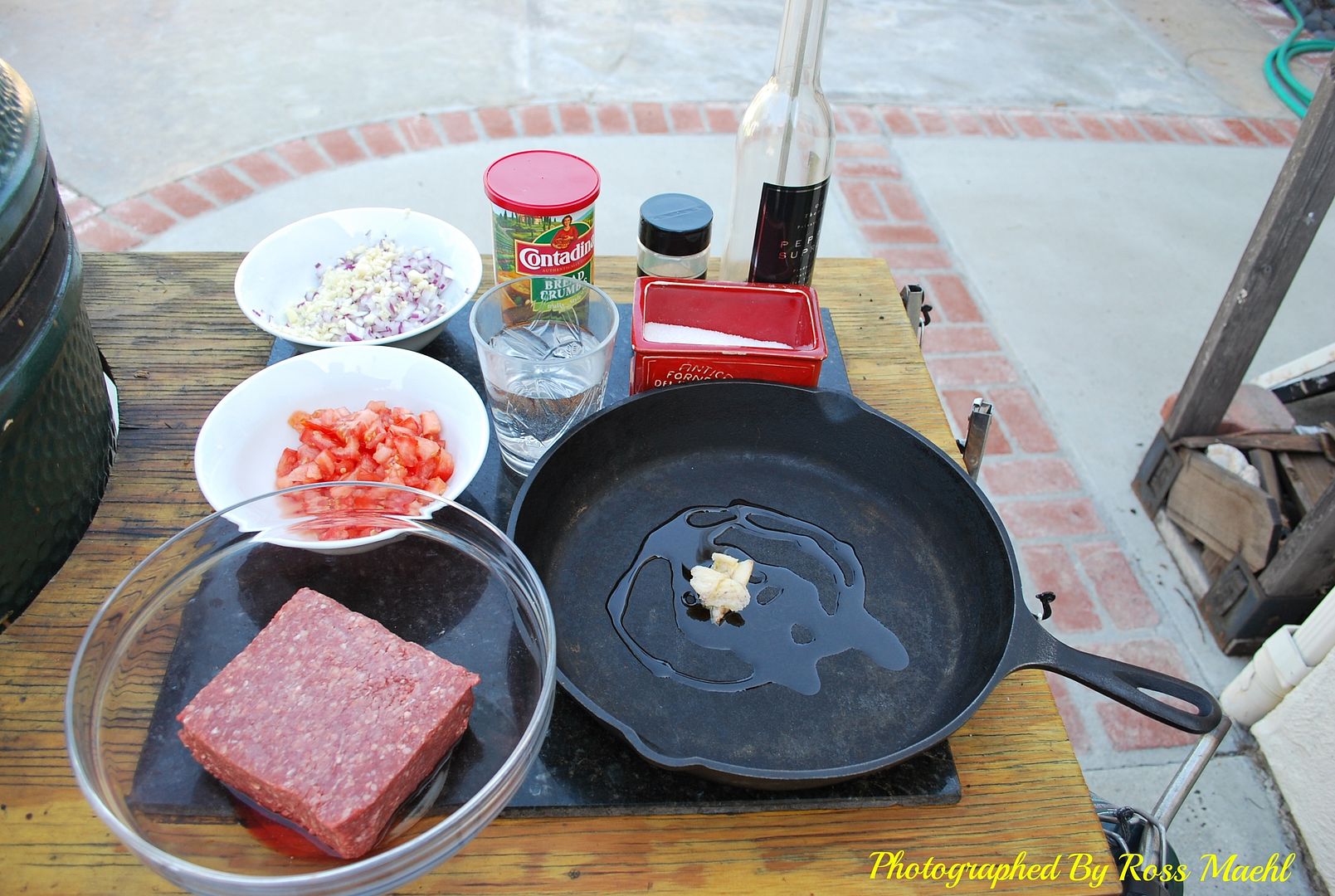 Here is all the fix-ens. Ground Bison, red onion, 4 cloves garlic,
1 diced tomato, 1tsp. dried basil, 3/4 C Italian cheese
blend plus Italian bread crumbs, salt and pepper.
There is some bacon fat with the olive oil.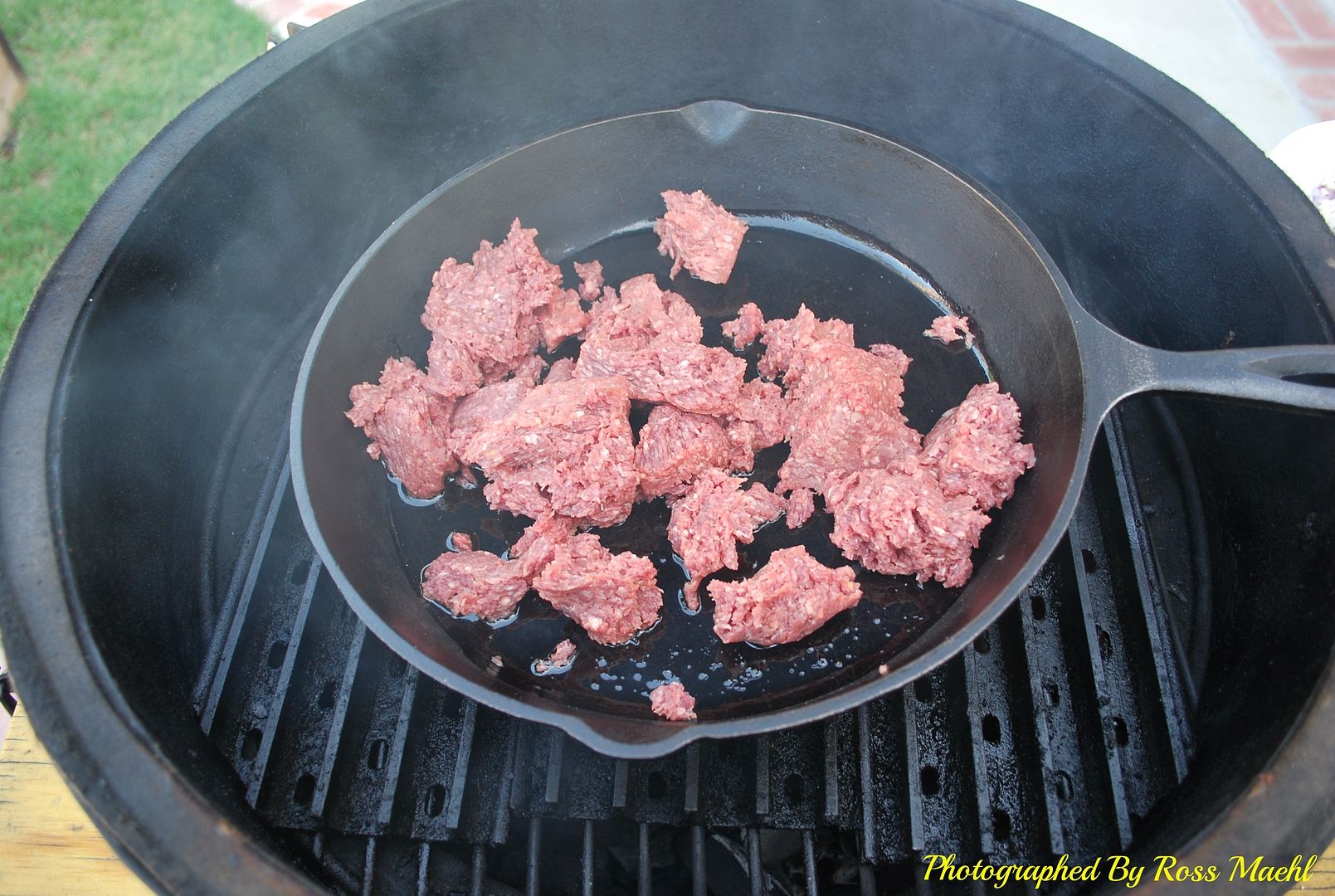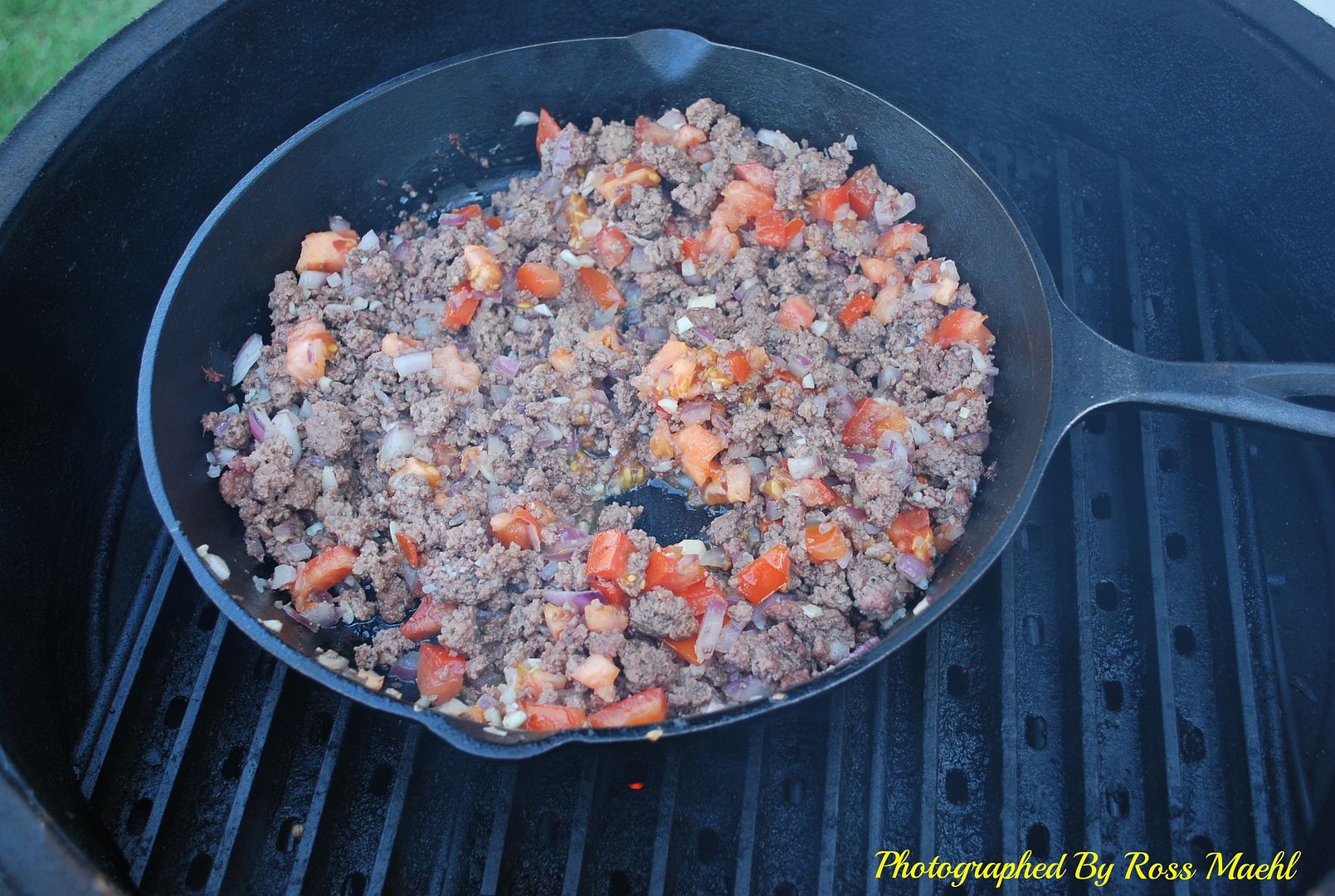 Sauted Bison, onion, garlic, tomato, and basil.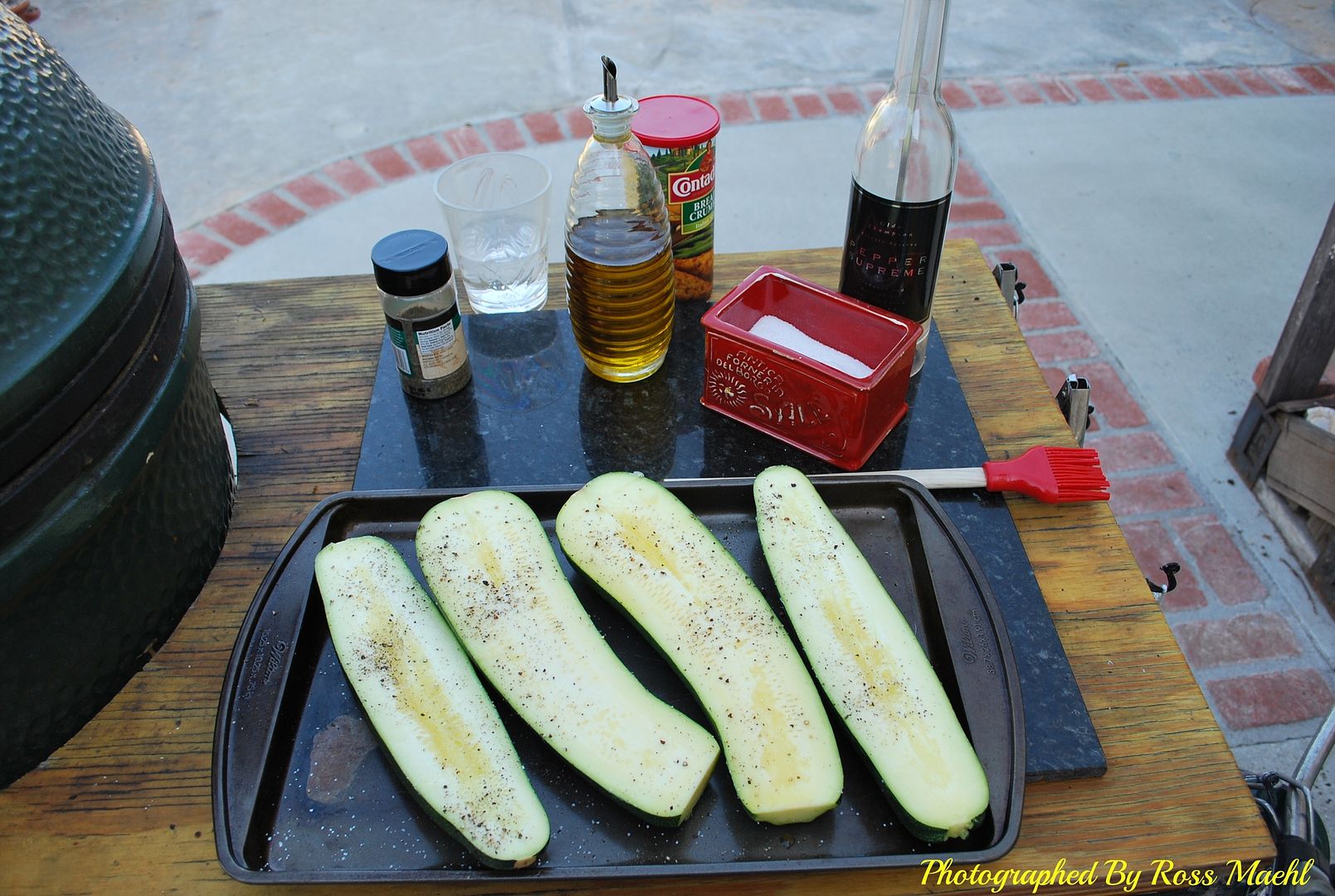 Two large Zucchini from our garden cut in half with olive oil, salt,
and pepper.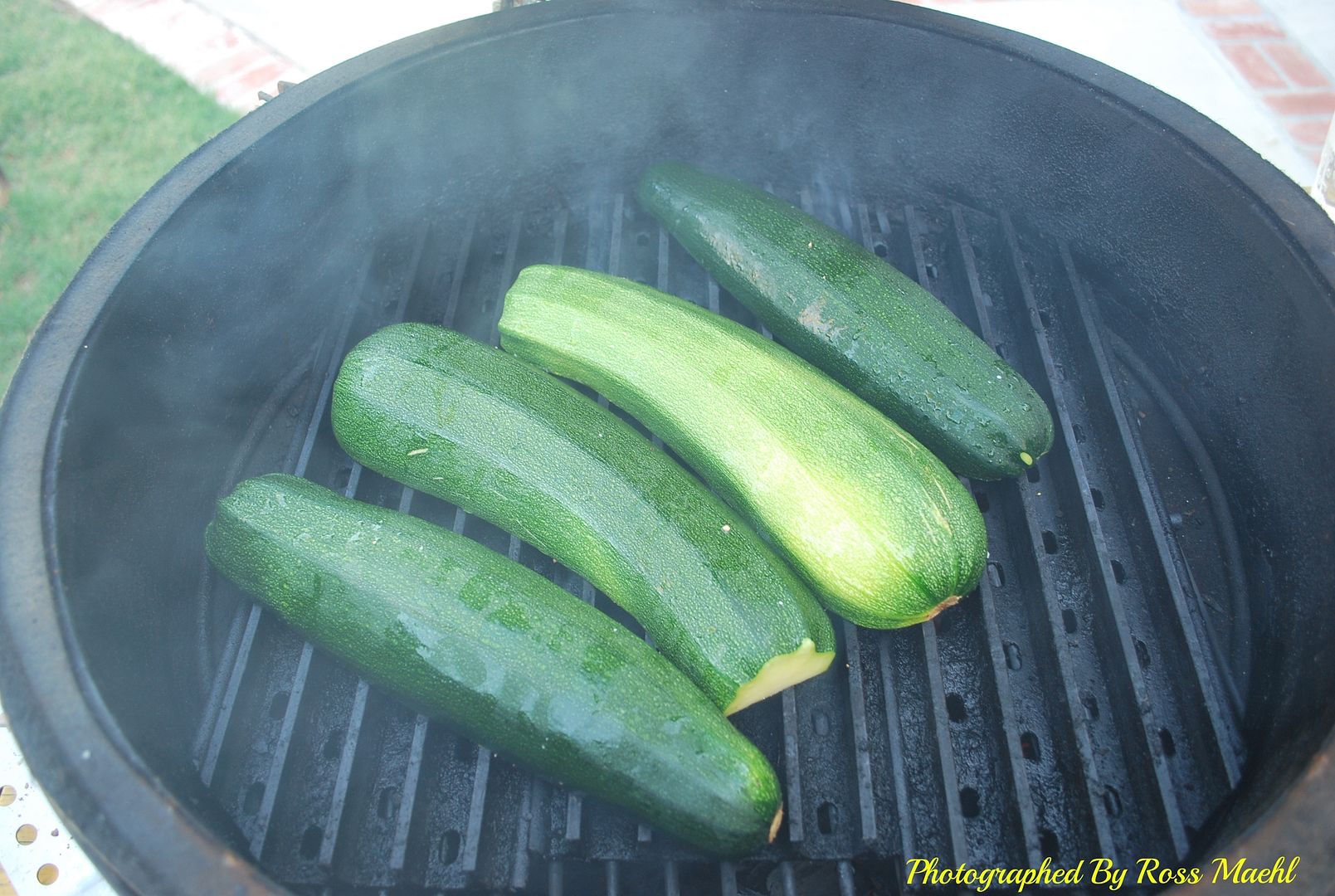 Going to take to the kitchen to scoop out the centers and stuff.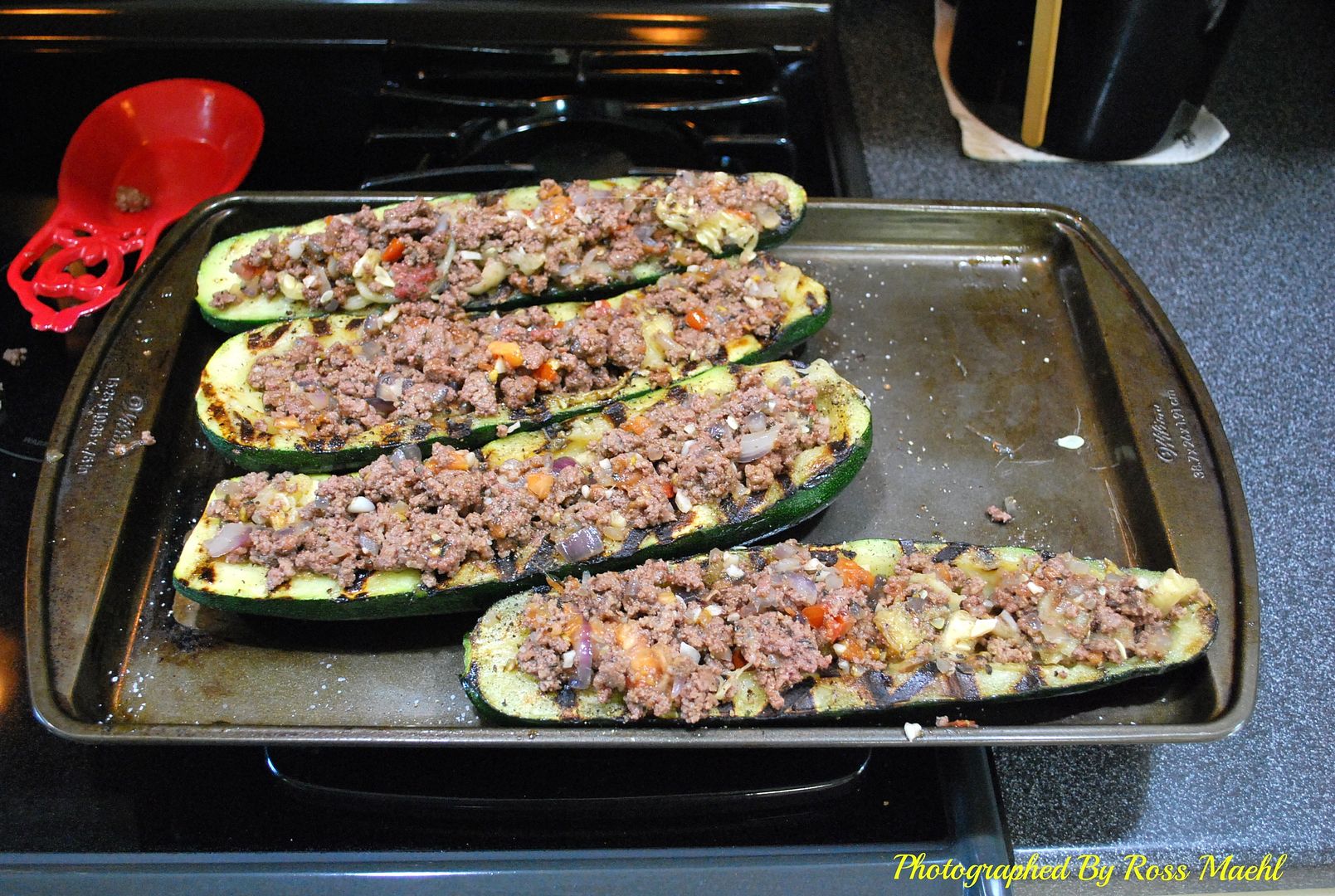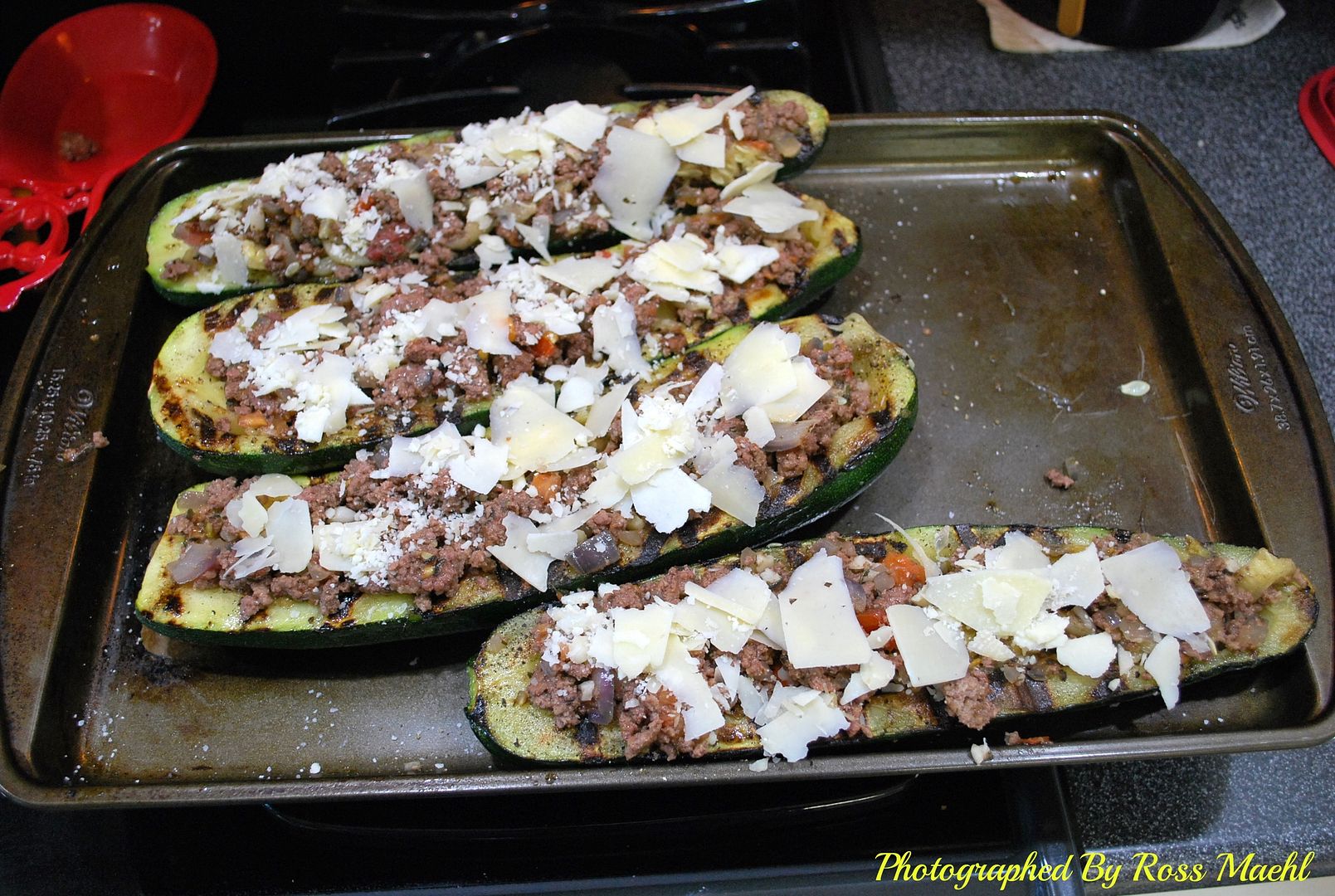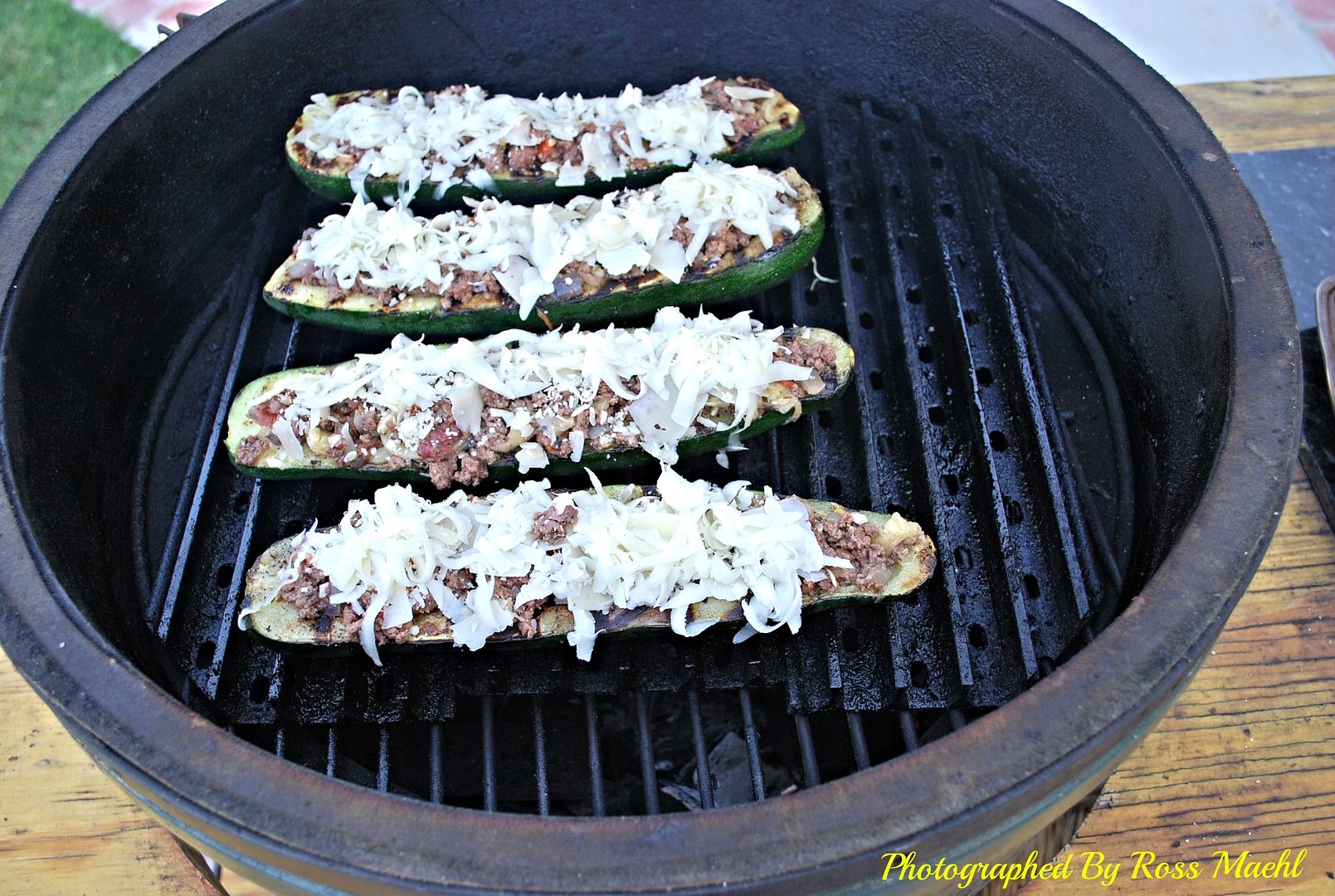 With the cheese's on the Grill Grates @ 350*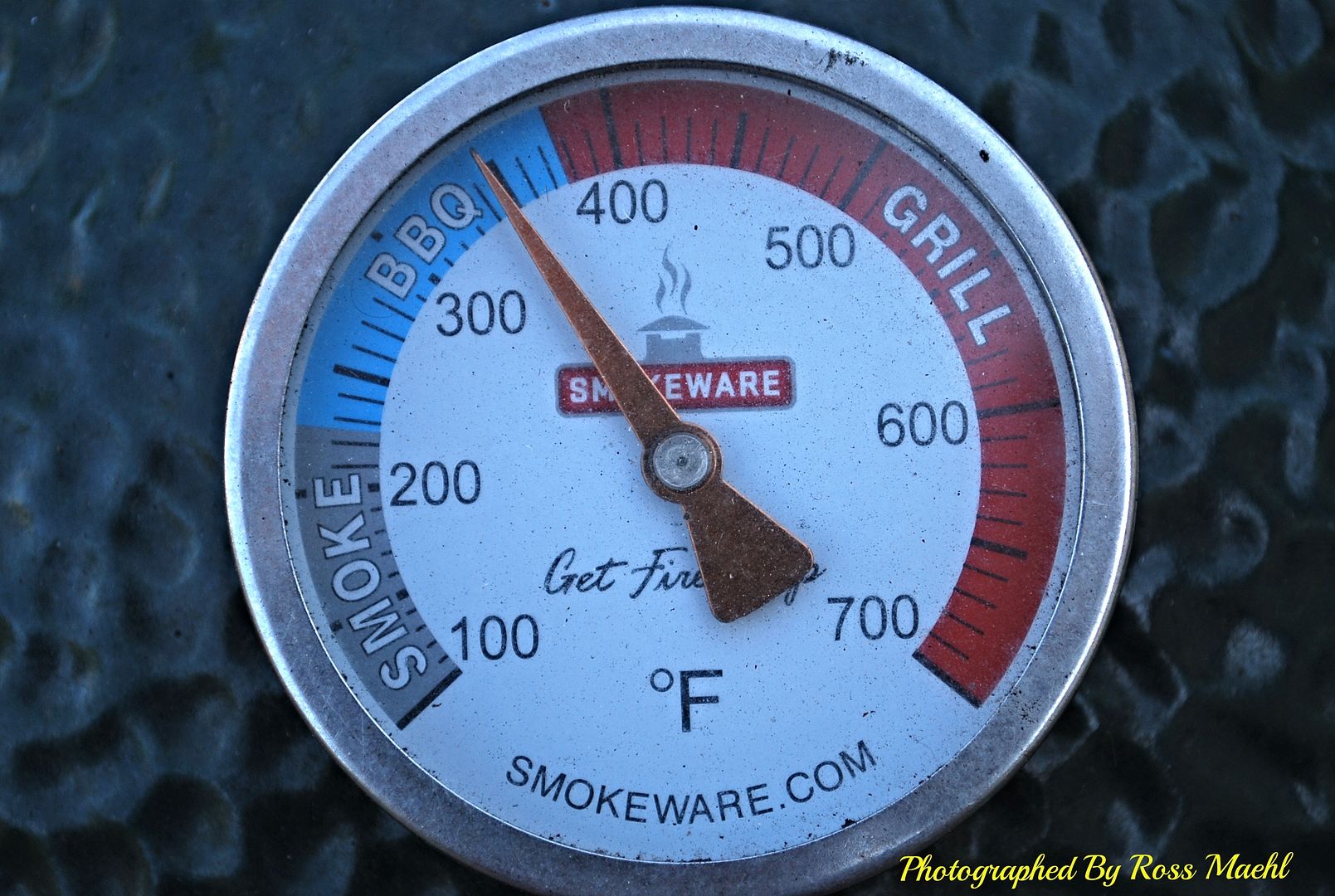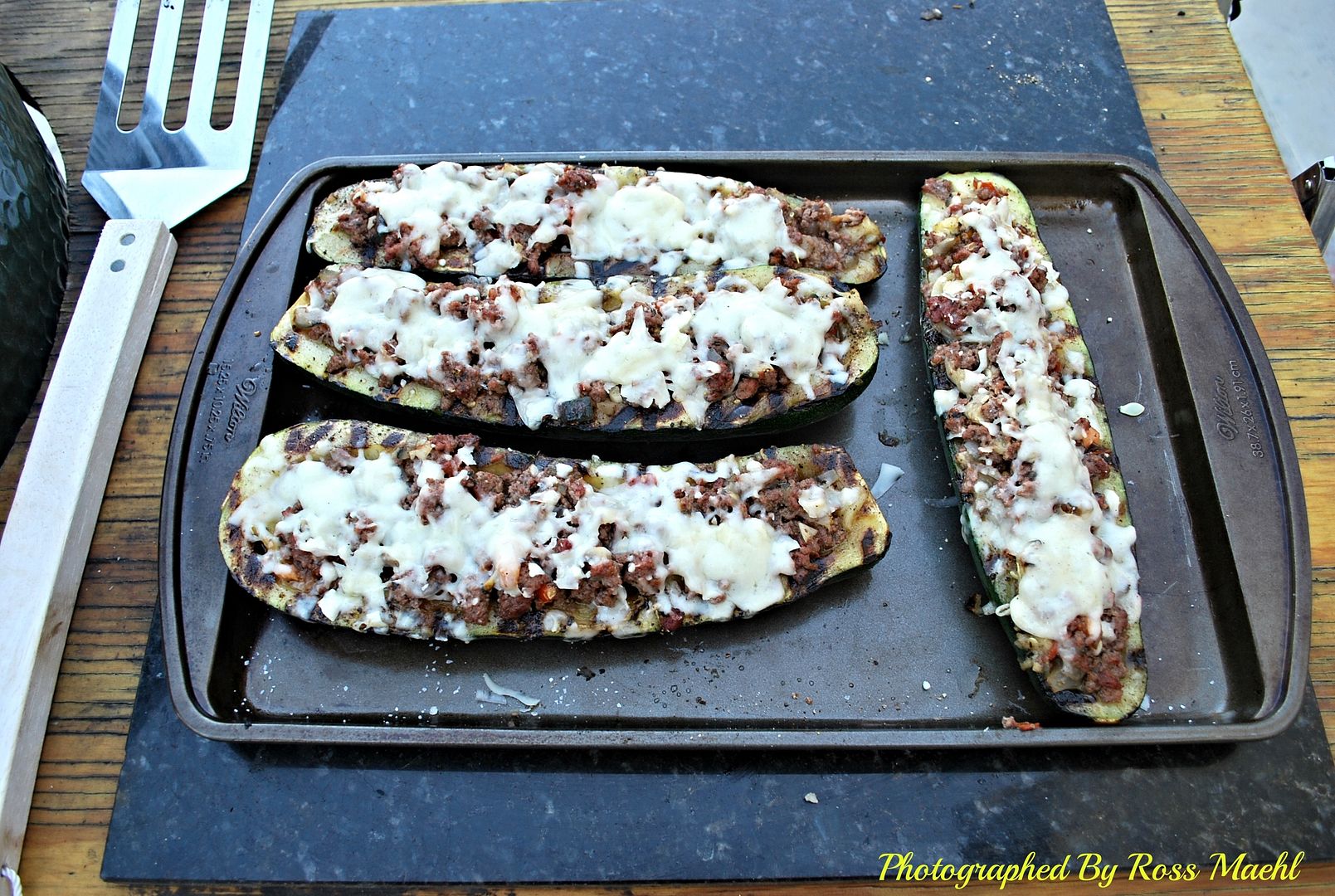 After 15 minutes. I love the Grill Grate Tool!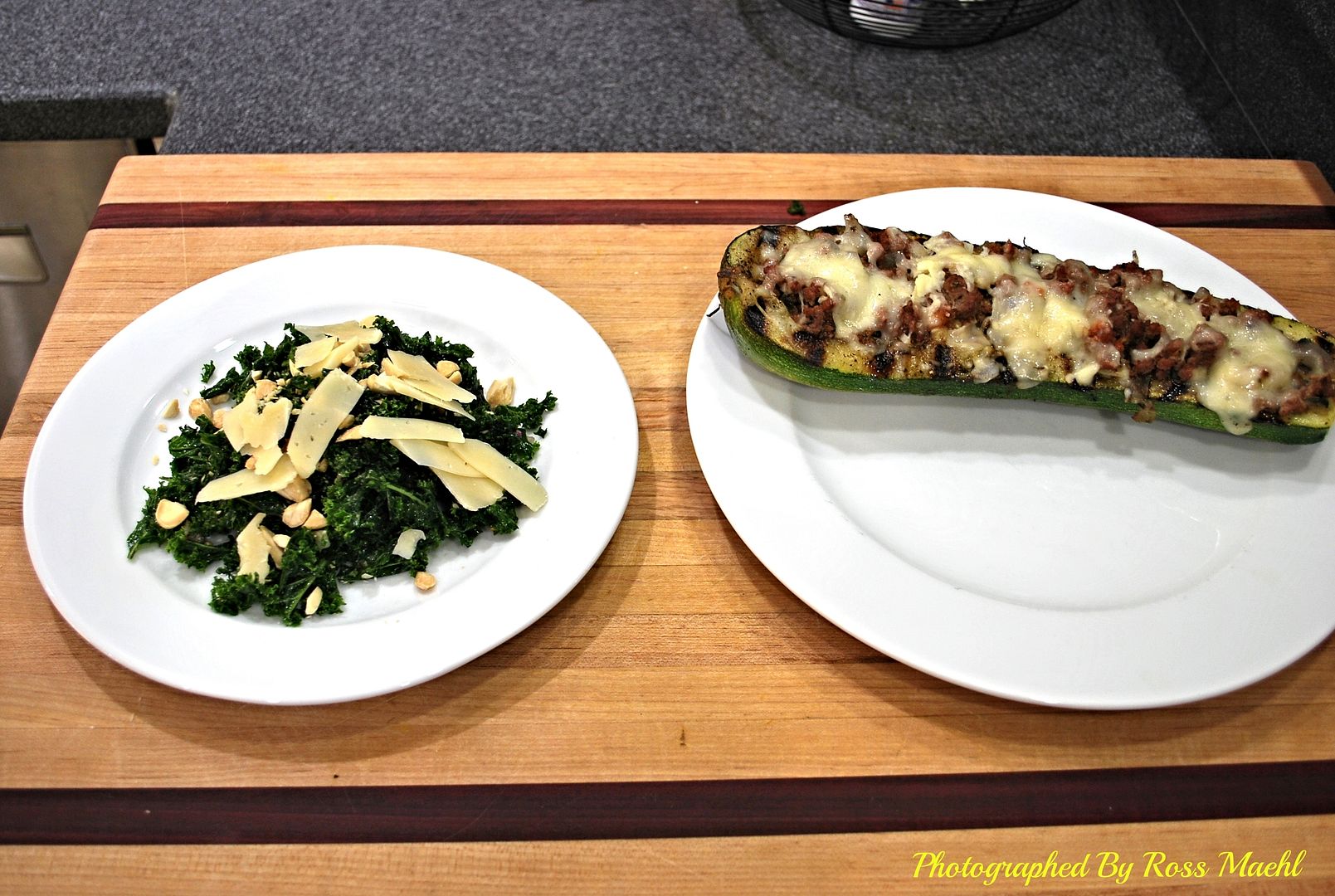 Served with Jackie's wonderful Kale salad without strawberries!
I like it better with. A great meal.
Thanks for lookin!
Ross