I found this recipe in The Essential Guide to Real Barbecue
SMOKING MEAT The ultimate how-to guide for smoking
all kinds of meat and fish By JEFF PHILLIPS.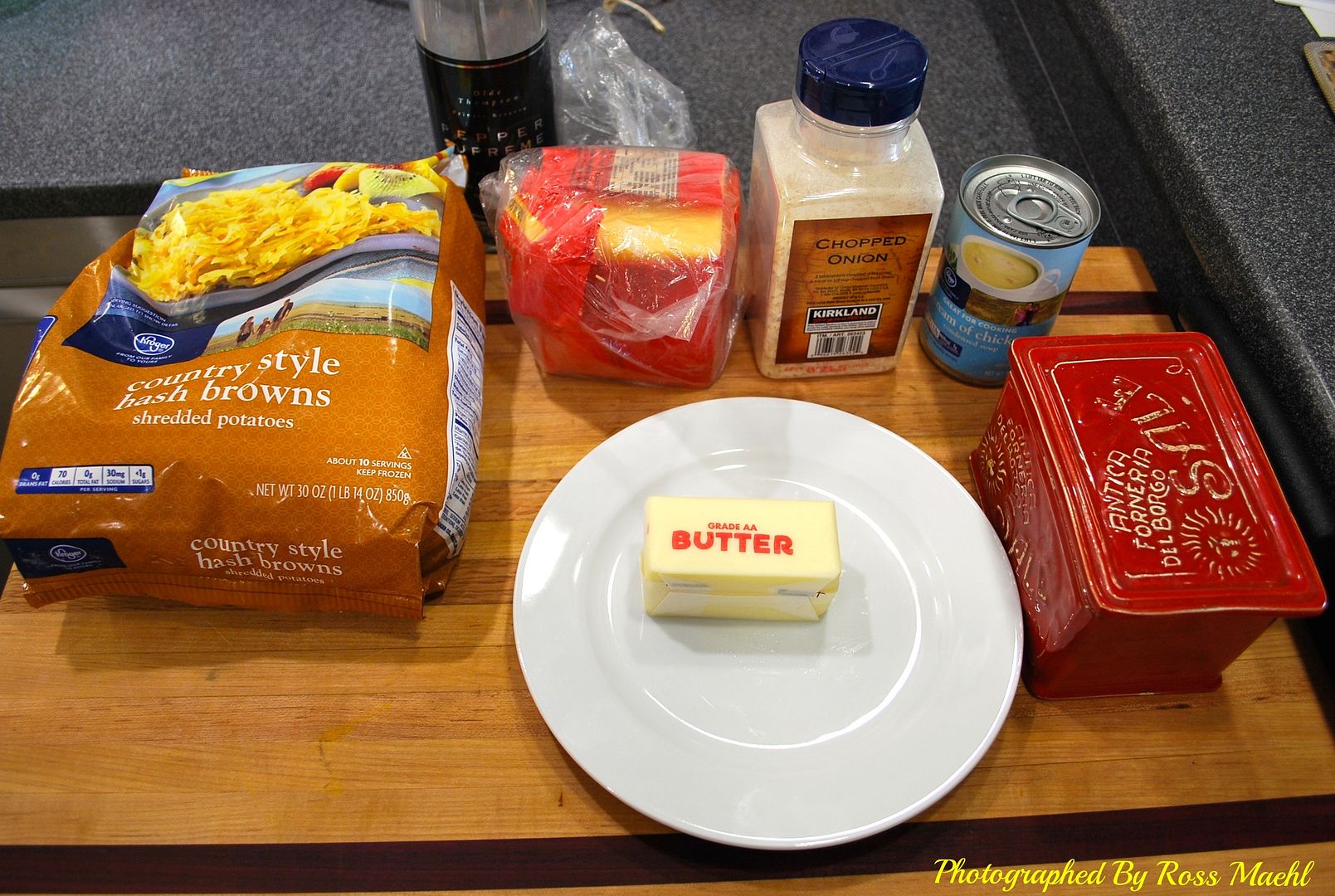 The fix-ins less the sour cream that I will add.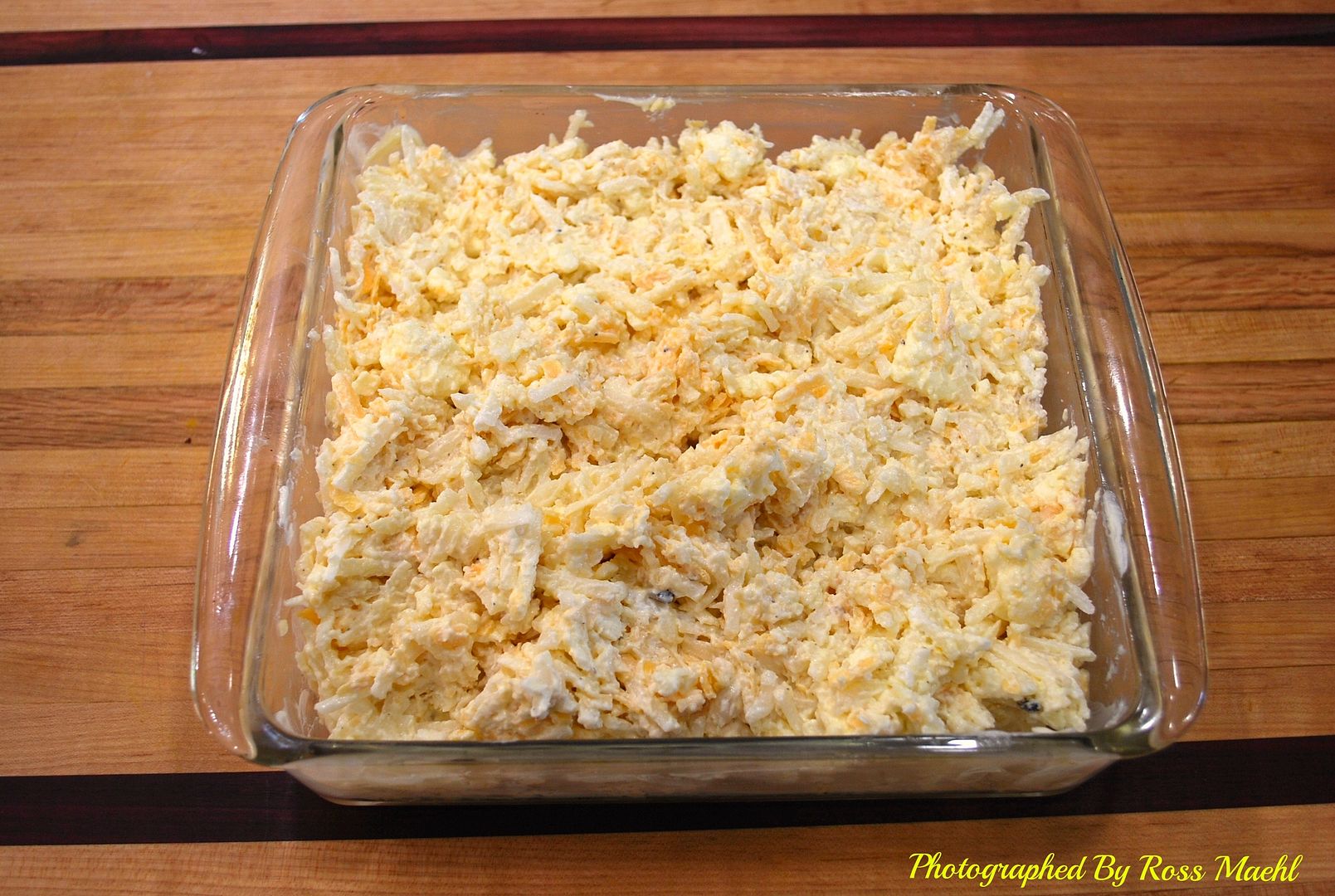 All the ingredients in a 9-x9 in. casserole.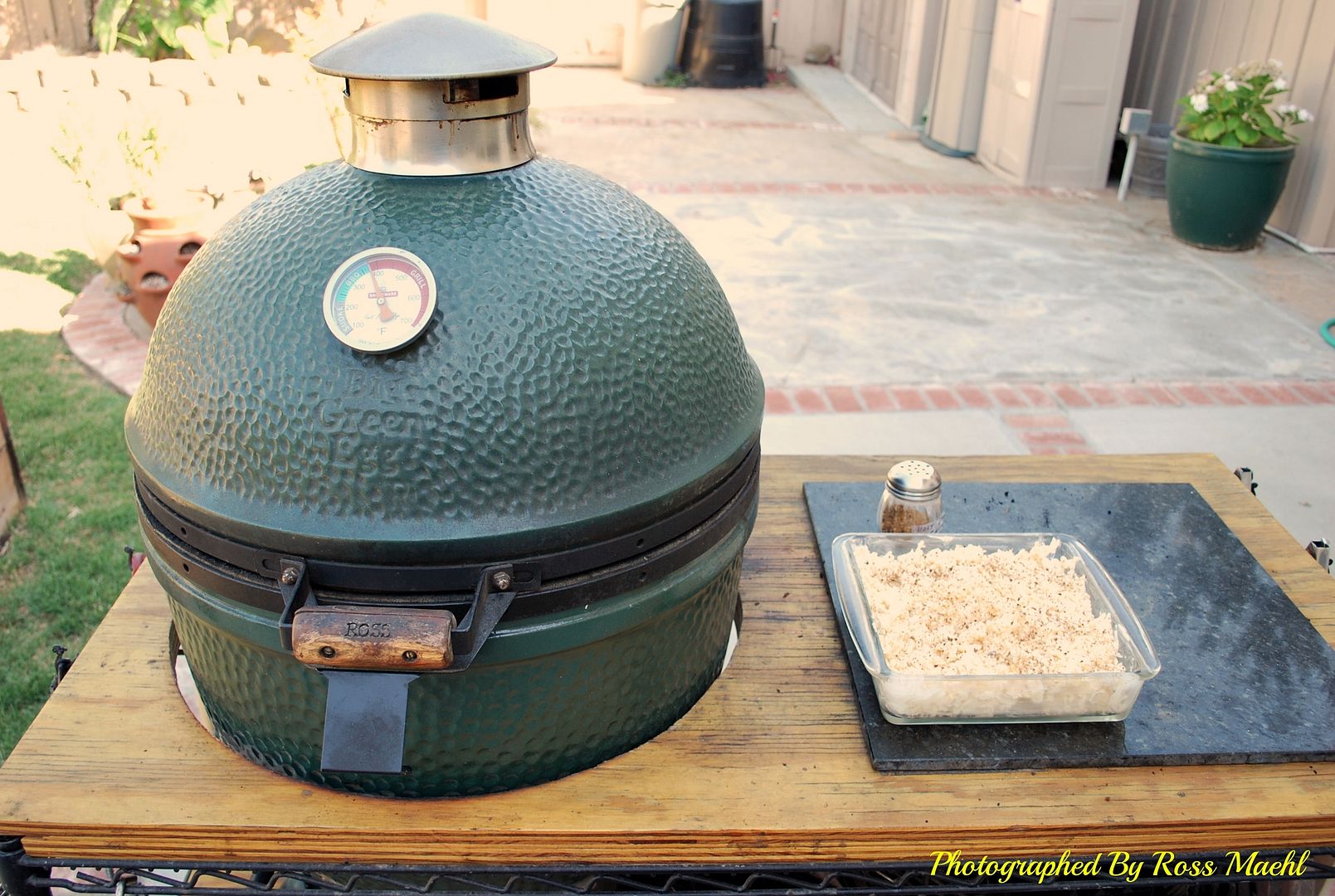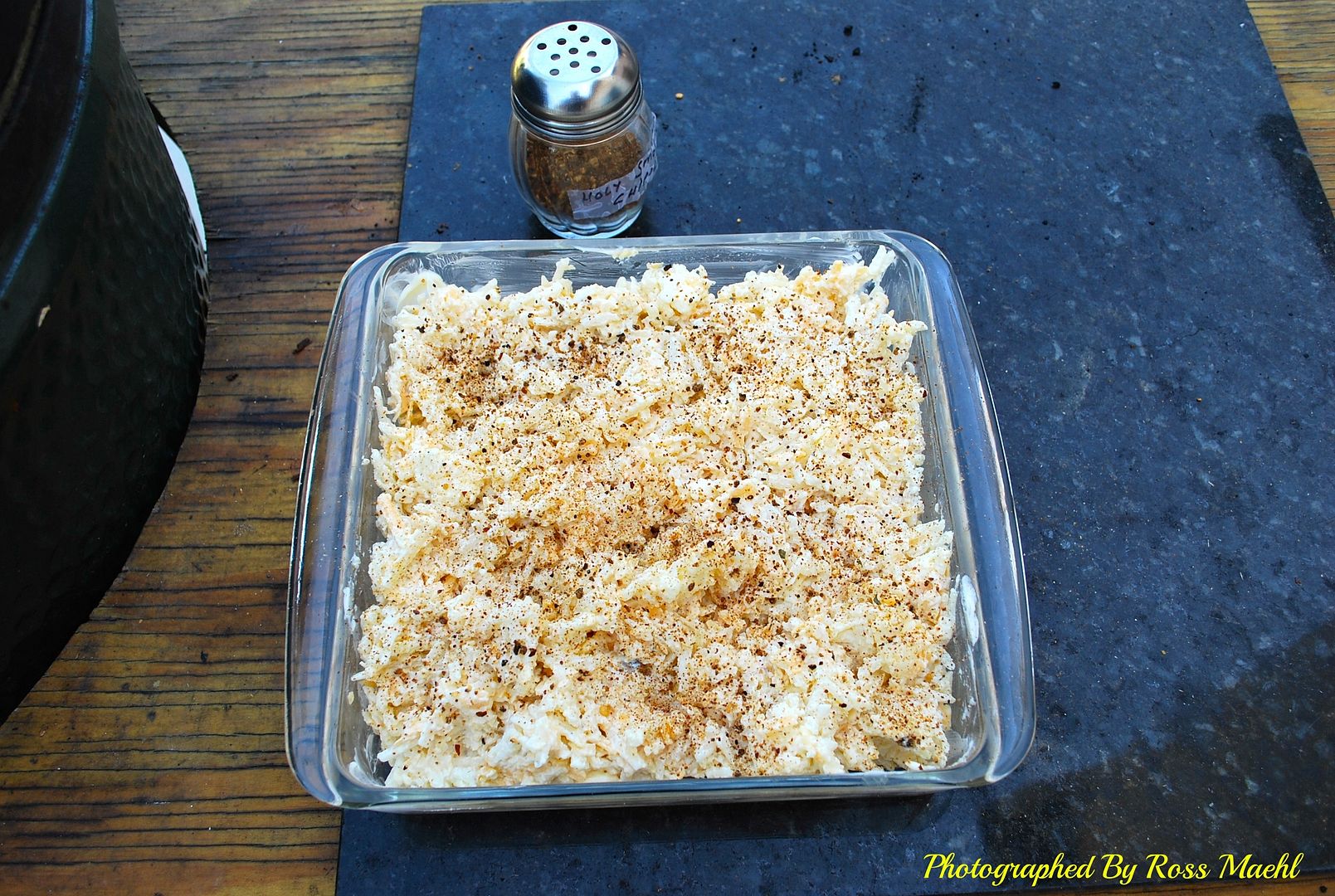 Waiting for a few minutes for the BGE to get down to 350*
and added some Chipotle Rub to the top of the casserole.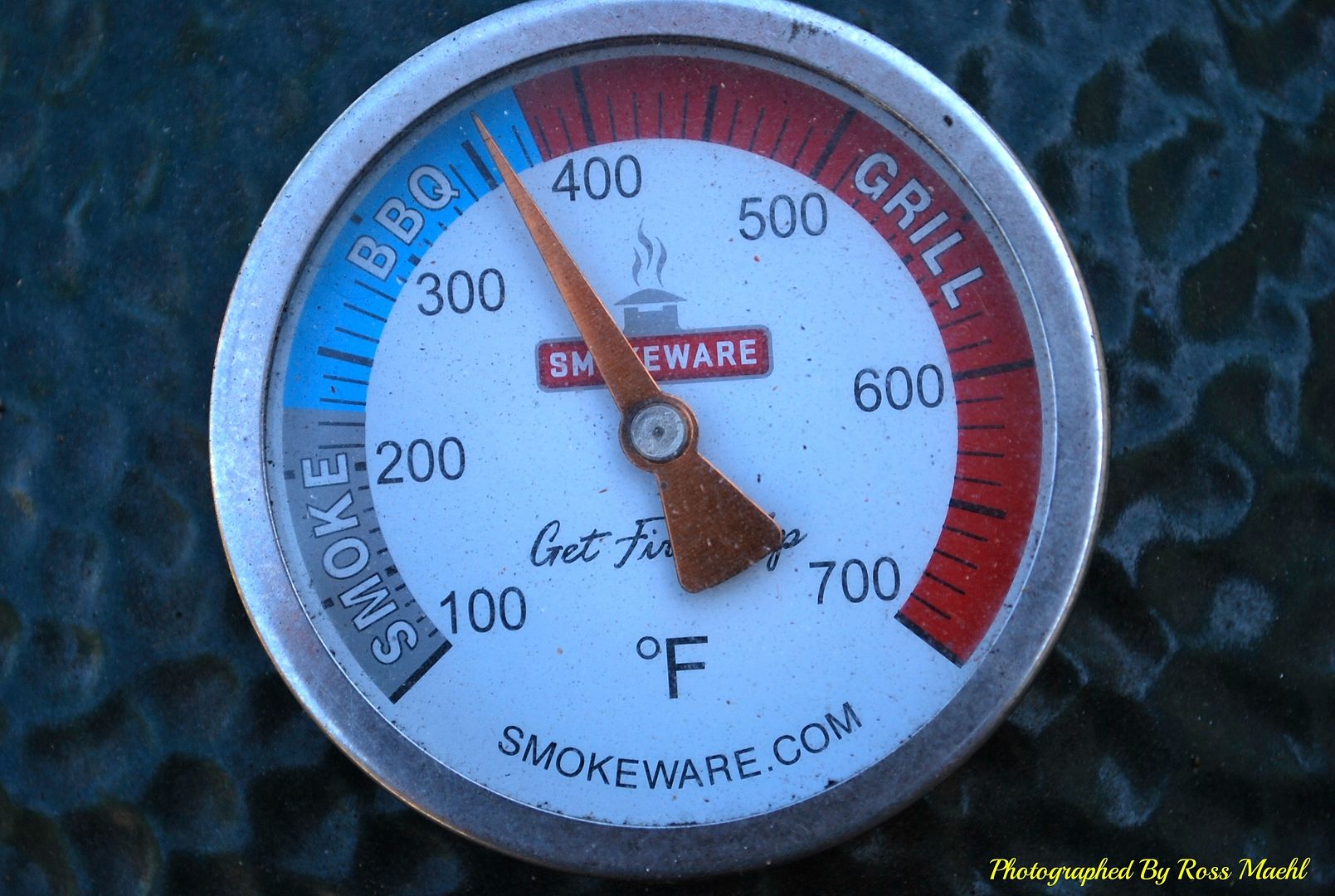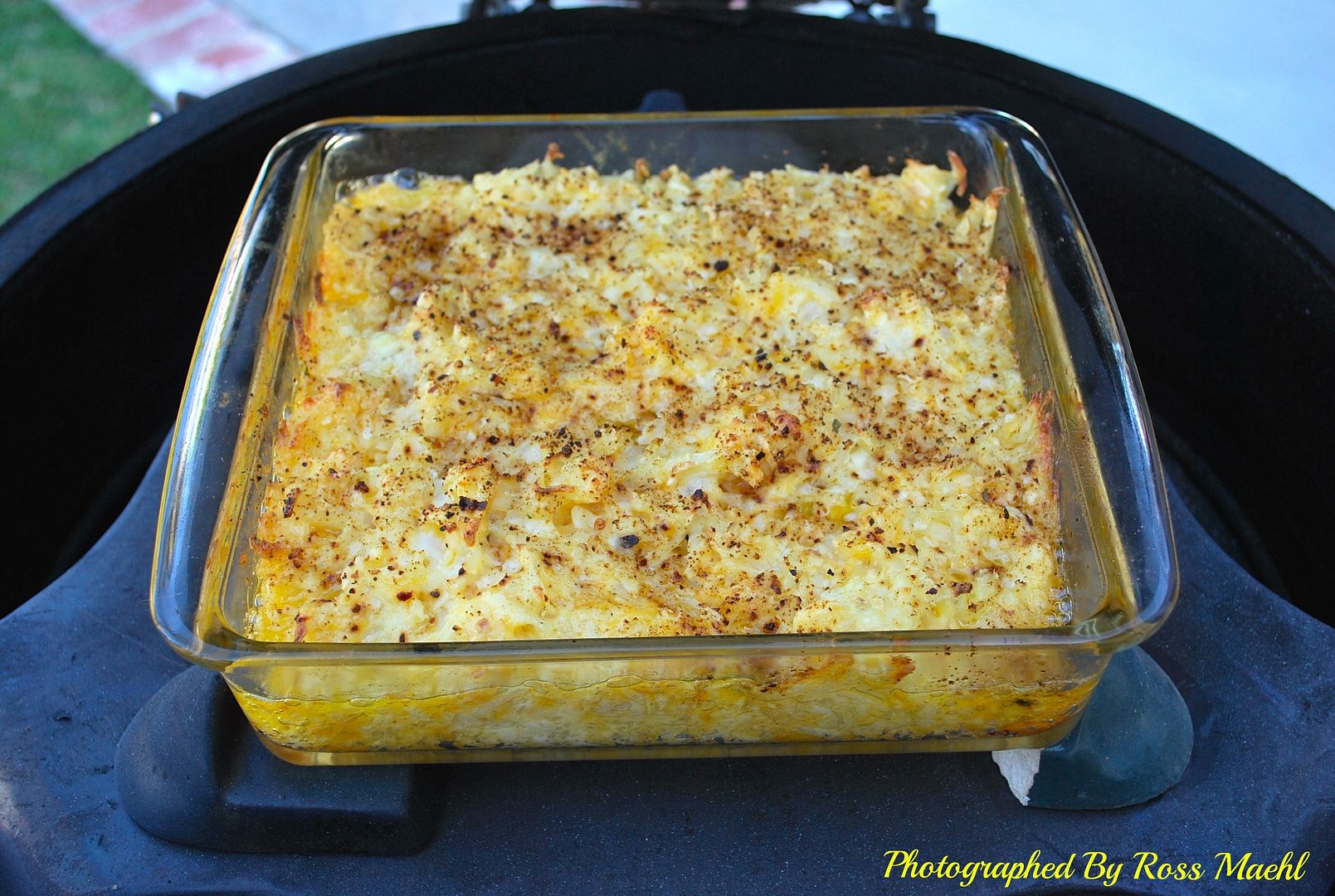 In the Egg @350* for 1 hour 30 minutes.
Now doesn't that look and smell wonderful.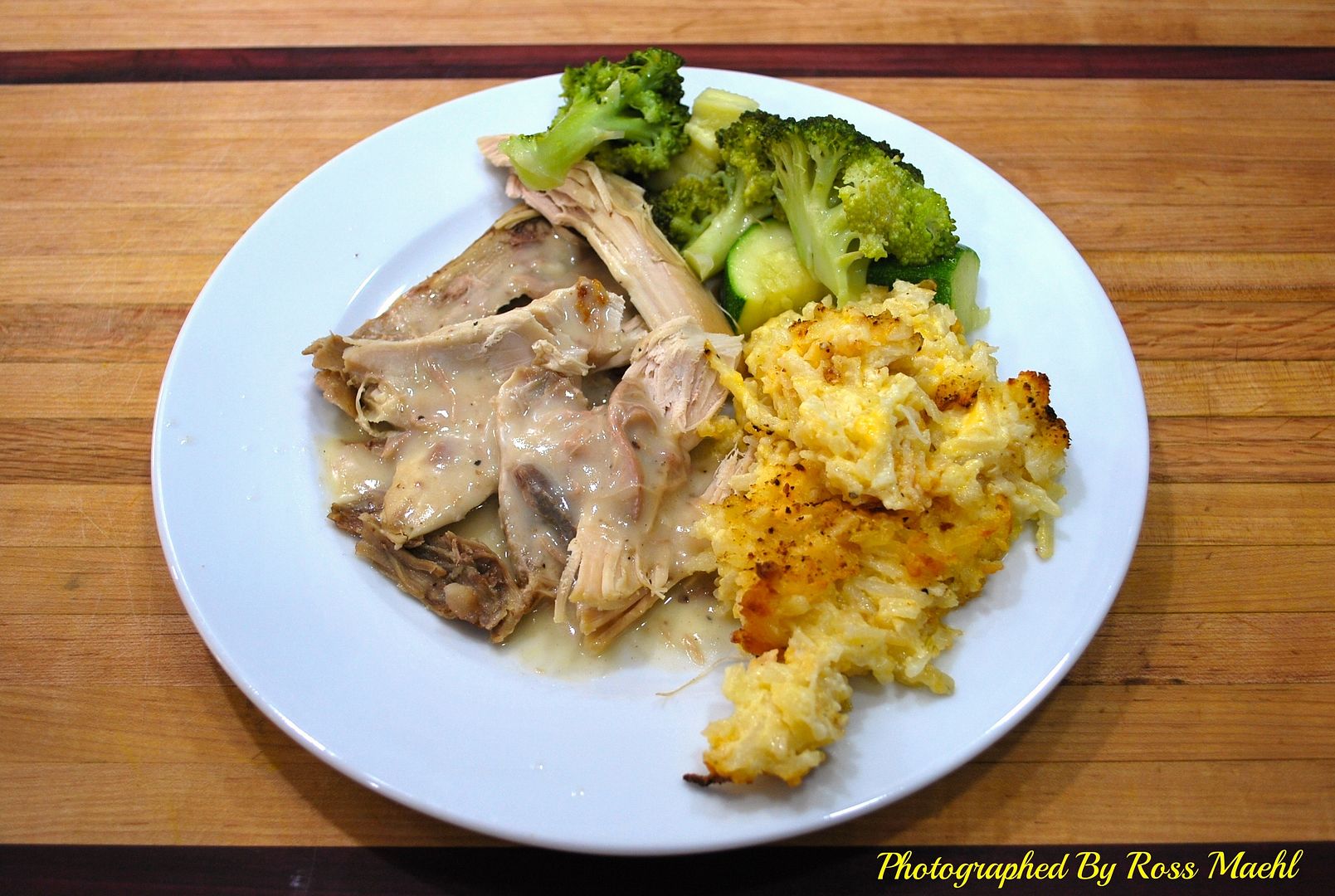 Served with broccoli zucchini for vegetables and turkey and
gravy. this was a fabulous meal, the cheese potatoes
was just too good.
Thanks for lookin!
Ross