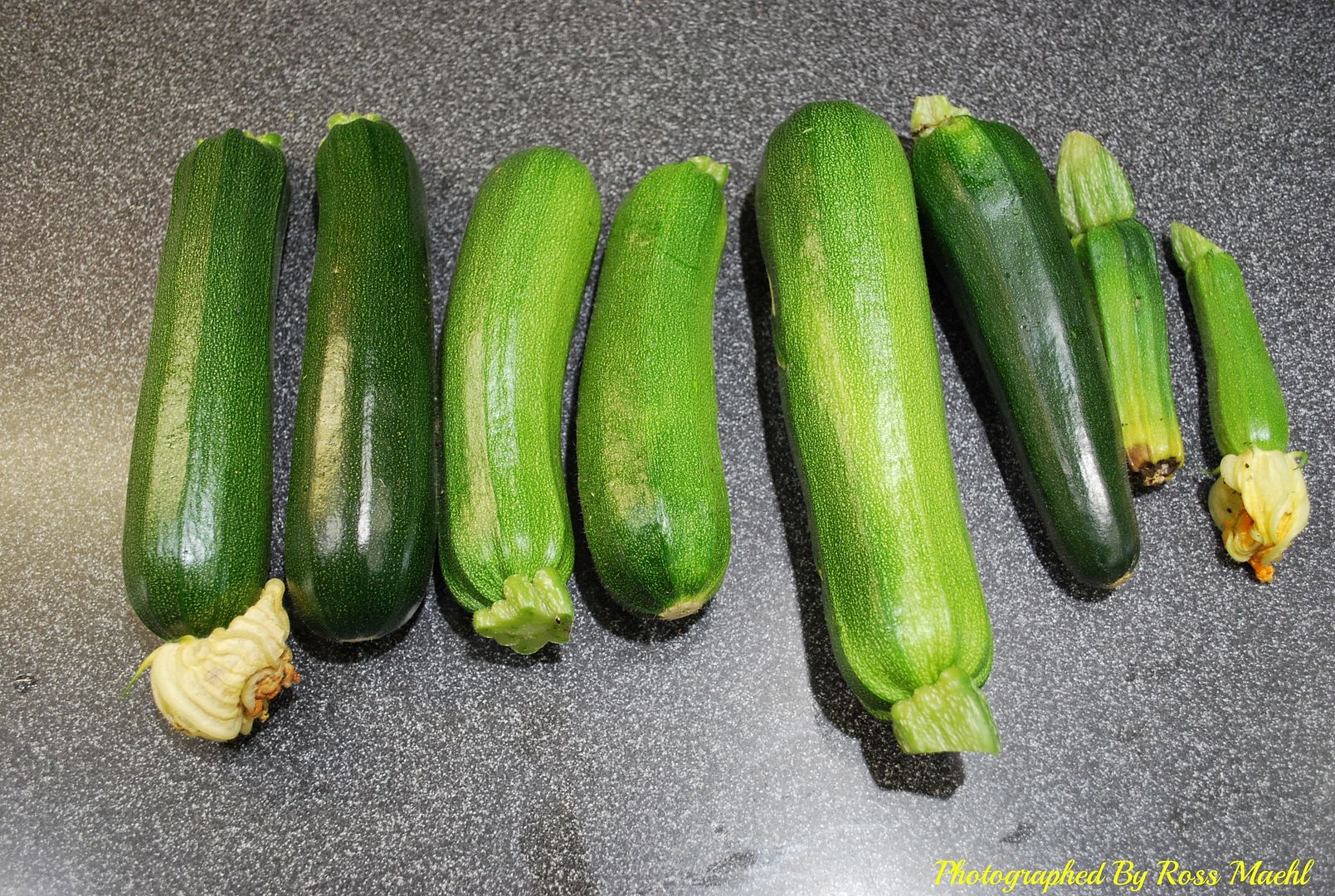 We picked the zucchini from the zucchini plant that never
stops giving.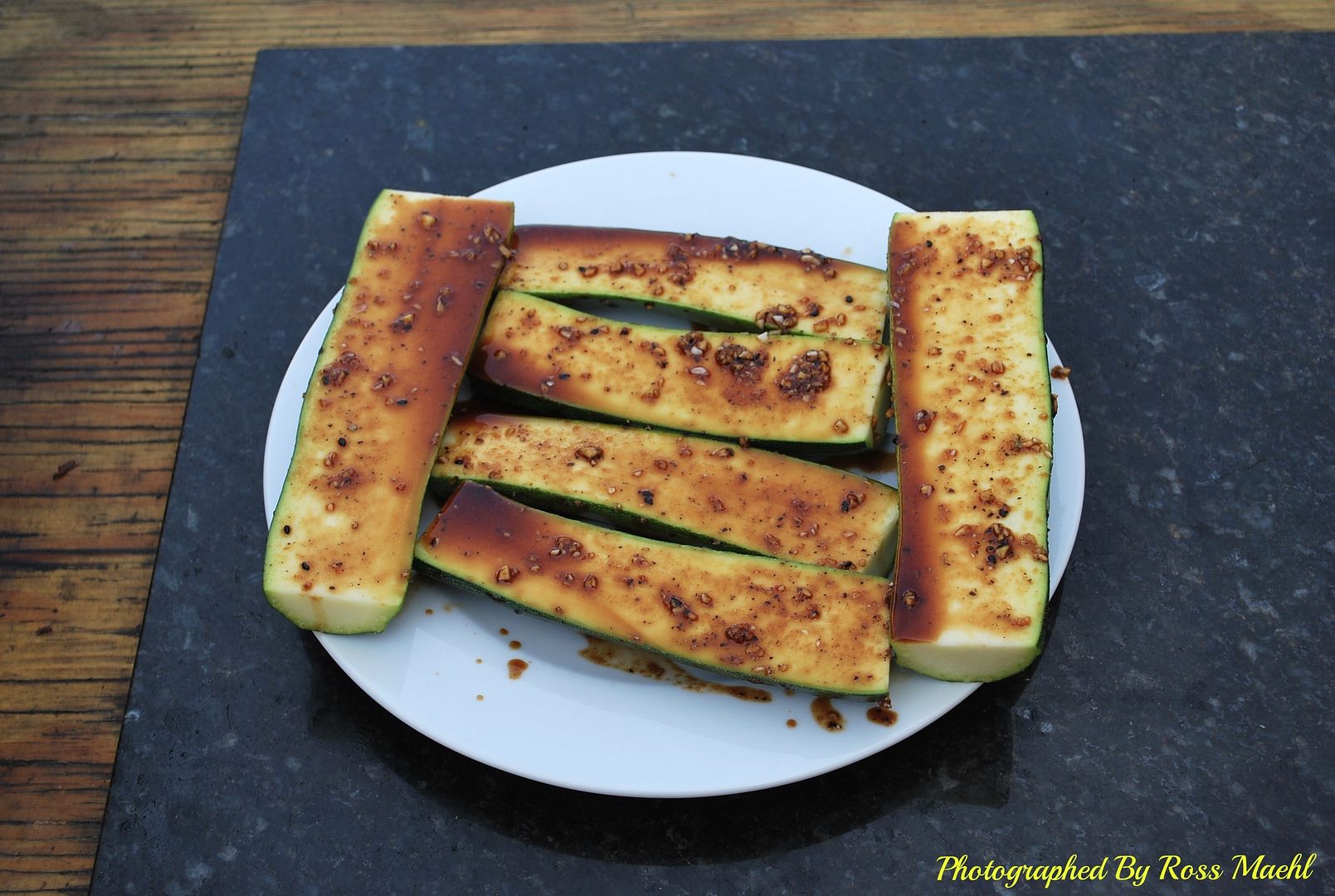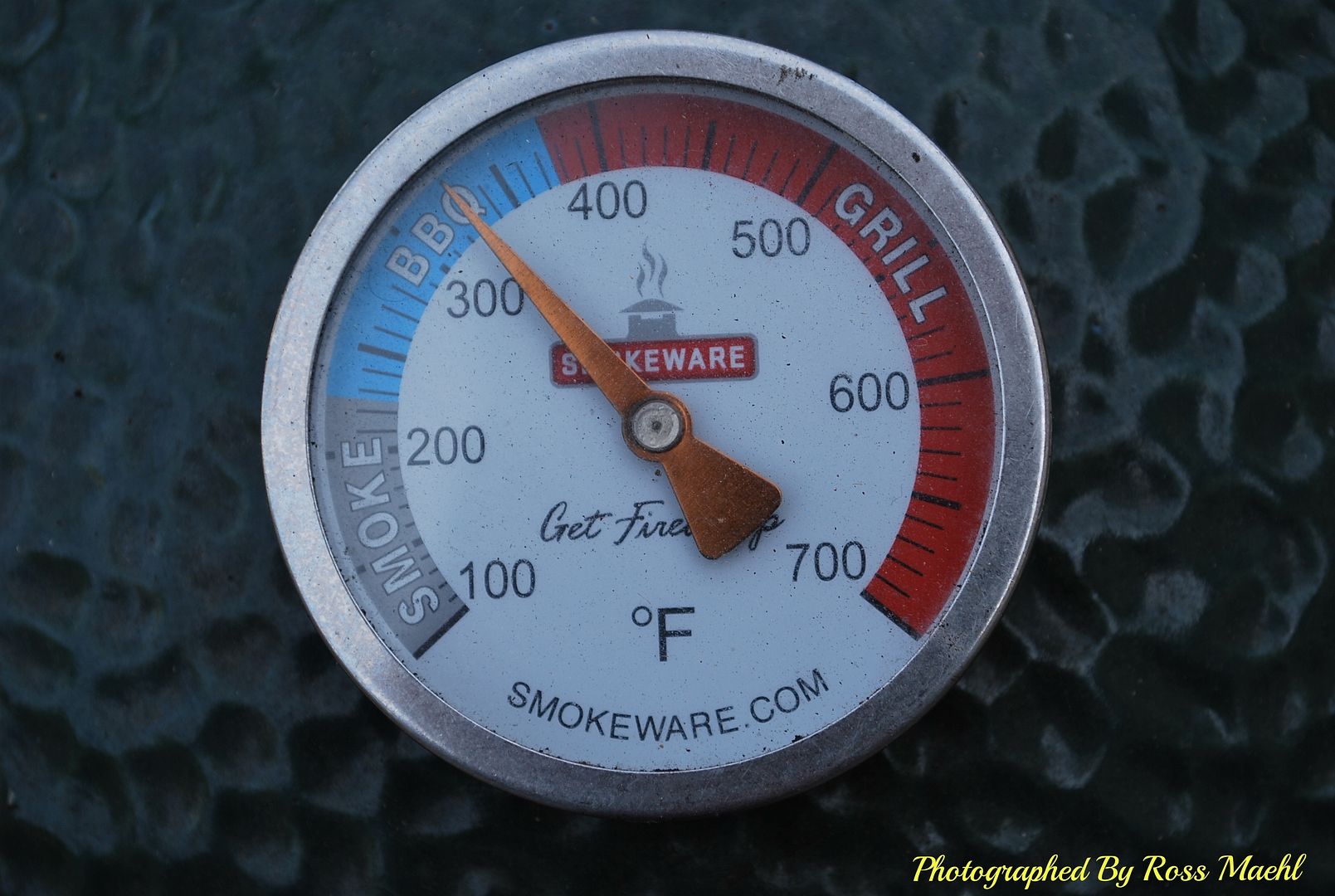 Sauced and ready to go onto
the grill @ 325* direct.
On the Grill Grates! I like the grill grates for this cook since
they block the direct heat and turns the grill grates into a amplified
radiated heat.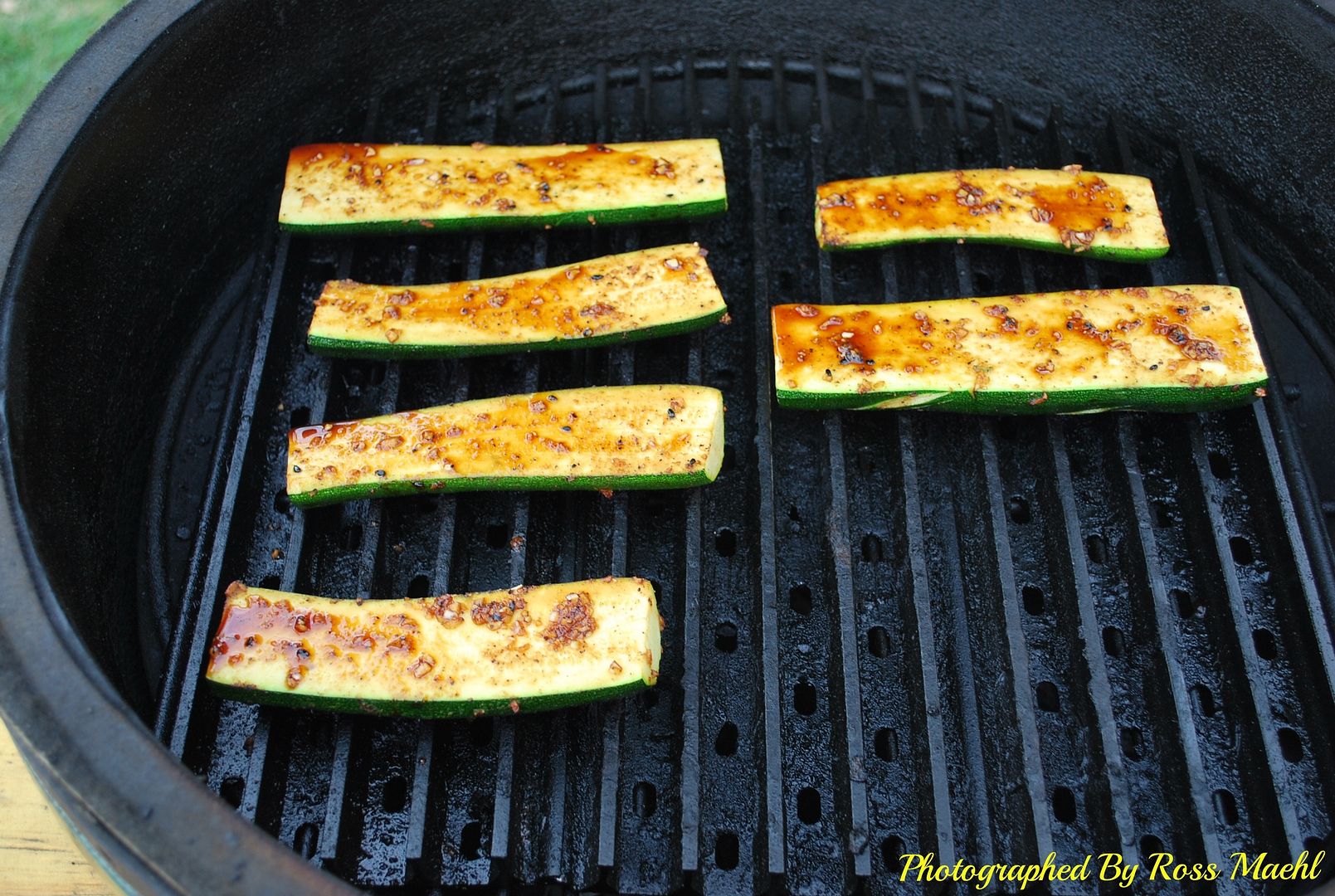 Added more sauce and pulled @ 30 minutes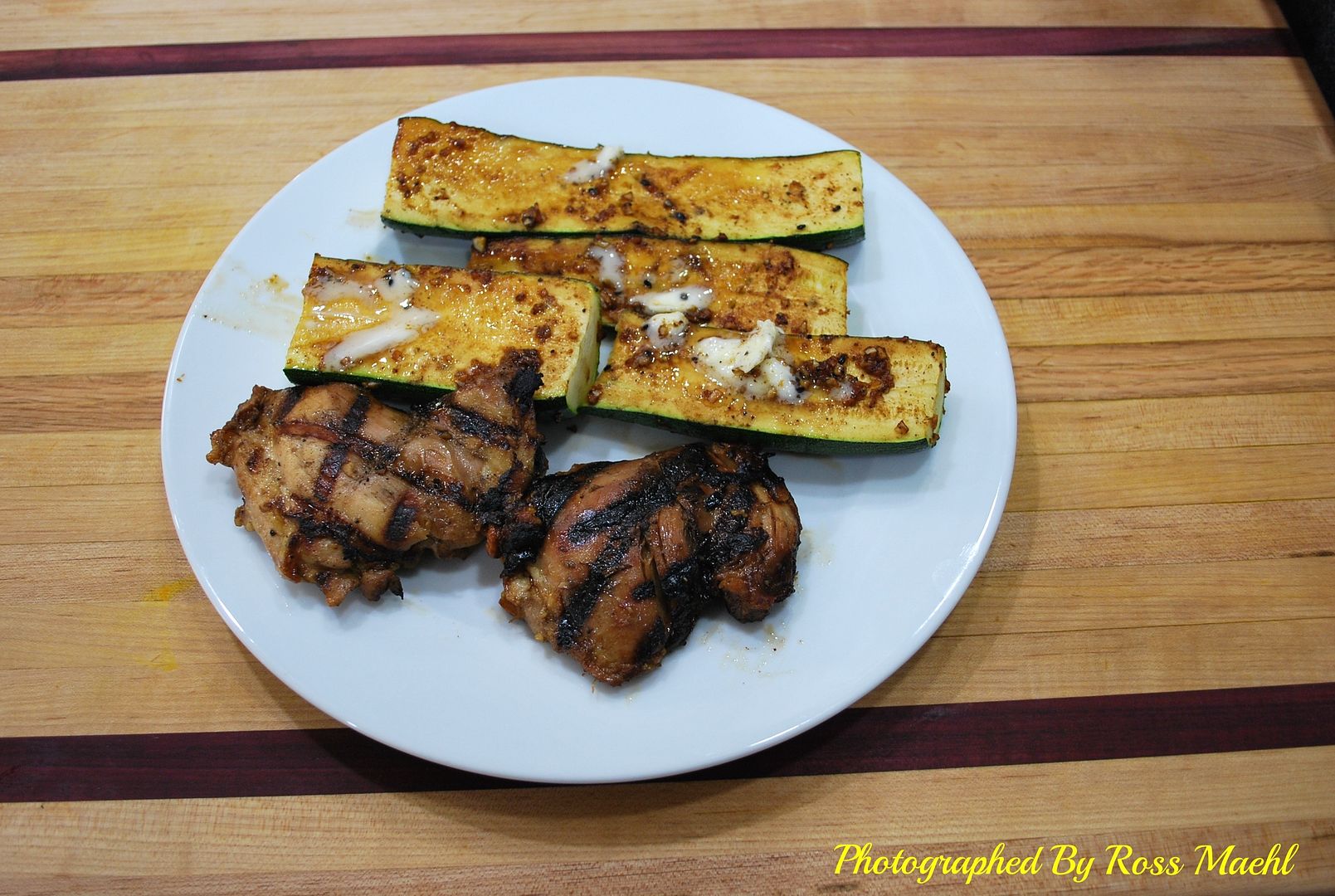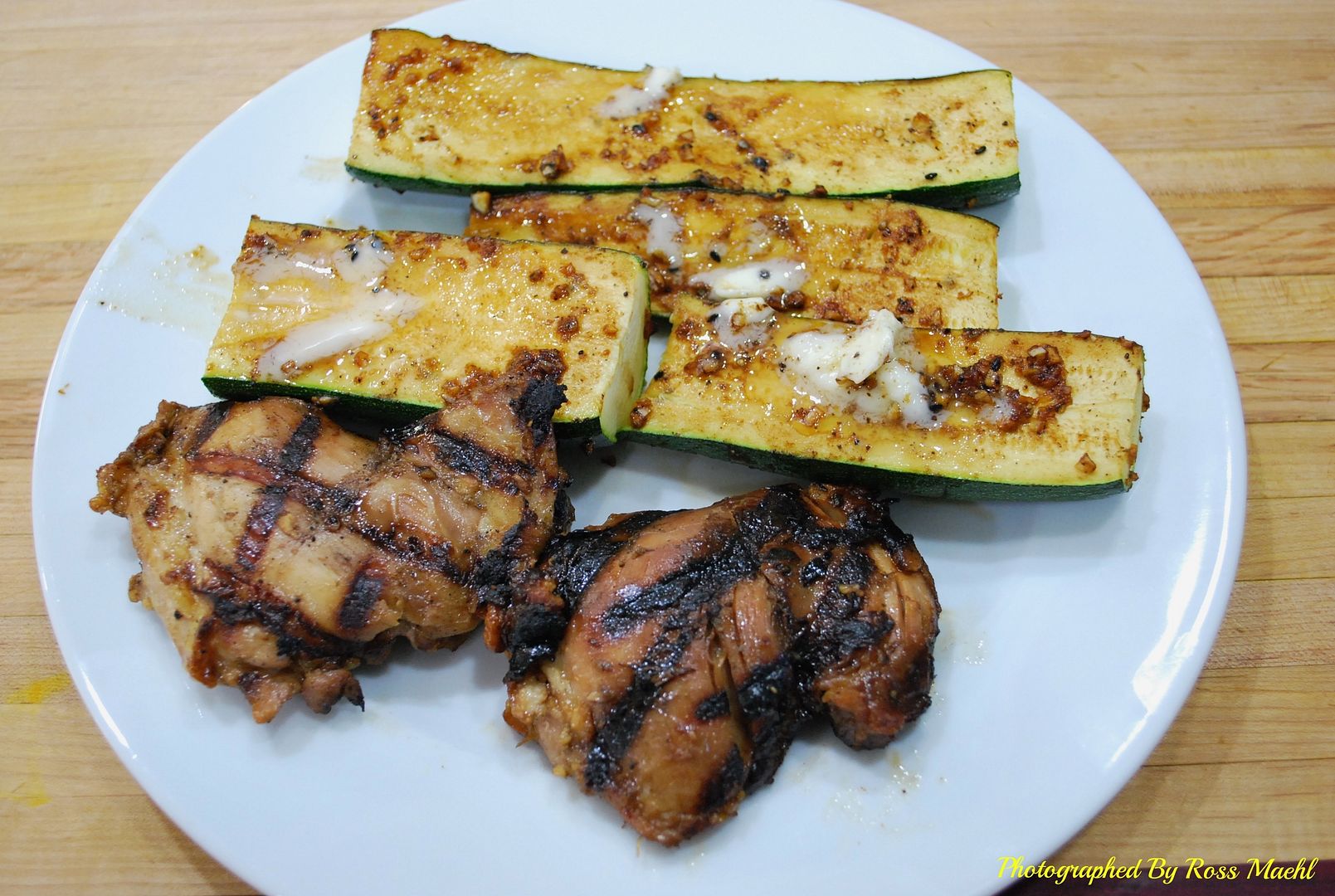 Served with leftover chicken teriyaki. Jackie's son Rich gave
Jackie the ingredients for this wonderful sauce. We really
enjoyed this meal. IT'S A KEEPER.
Ingredients:
Tempura Sauce
Soy Sauce
Oyster Sauce
Honey
Pepper
Minced onion, dry
Minced garlic
Minced ginger
Sesame seeds
A little sherry
Worcheshire
Thanks for lookin!
Ross