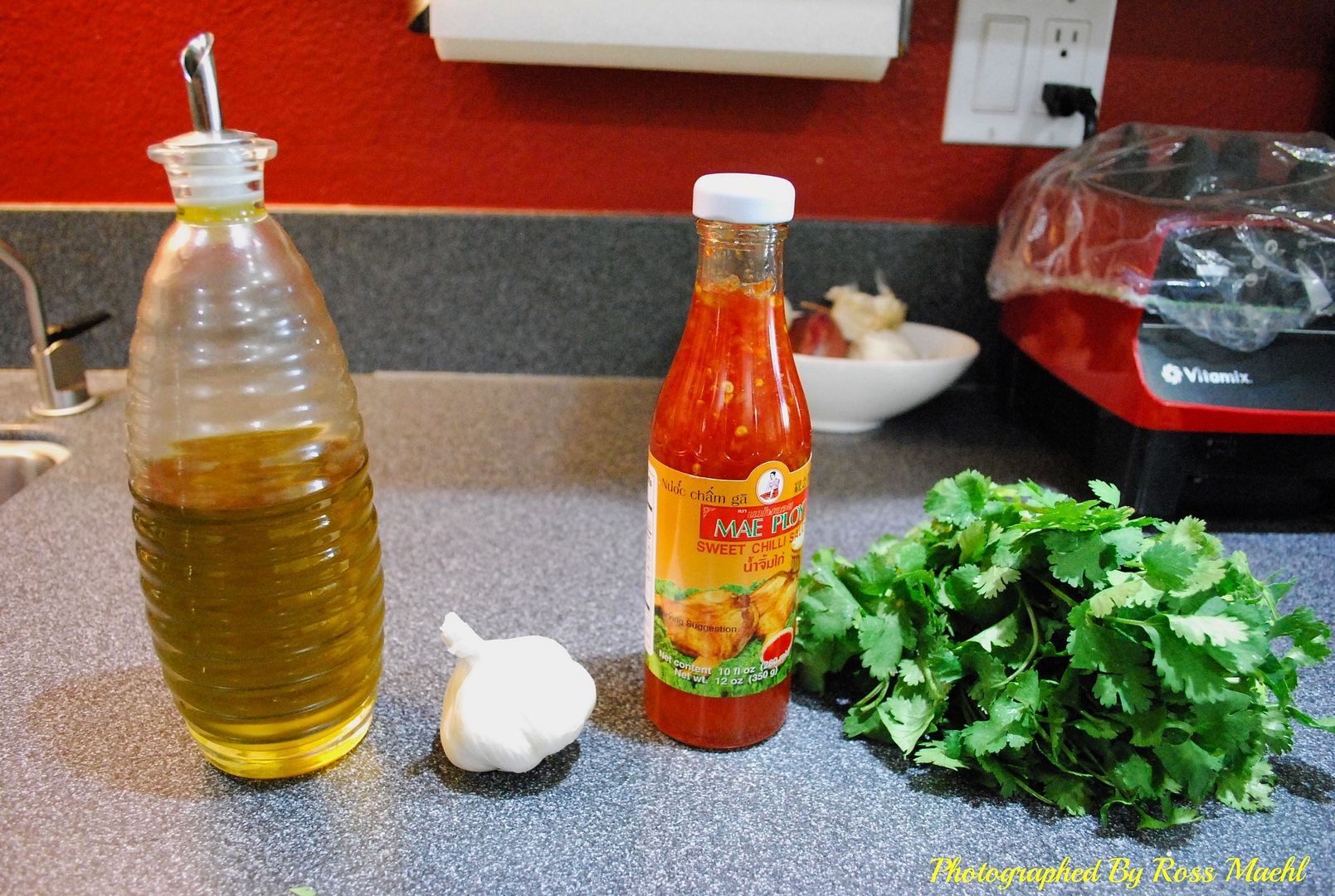 The marinade!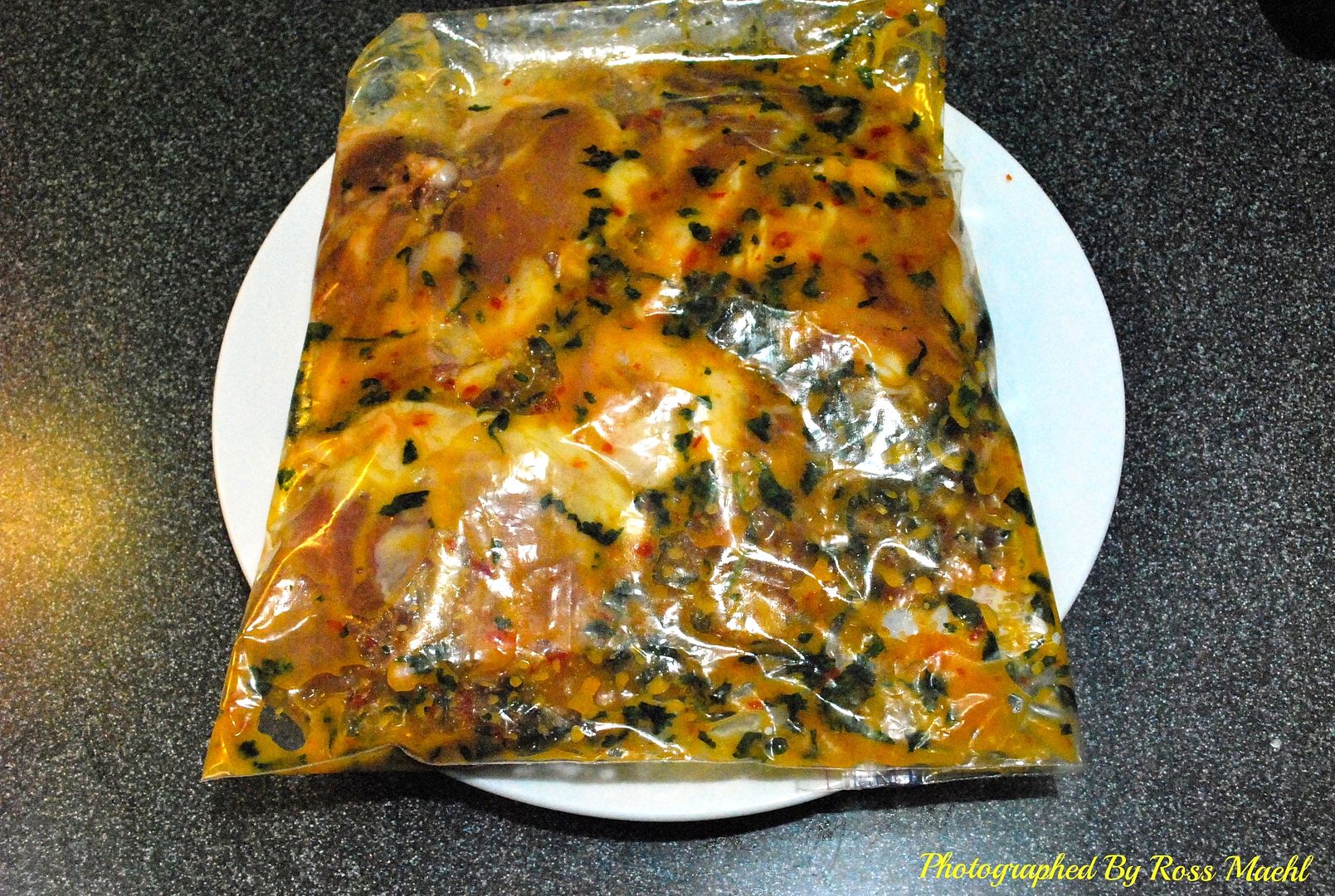 Chicken in the marinade for 3 hrs. in the fridge.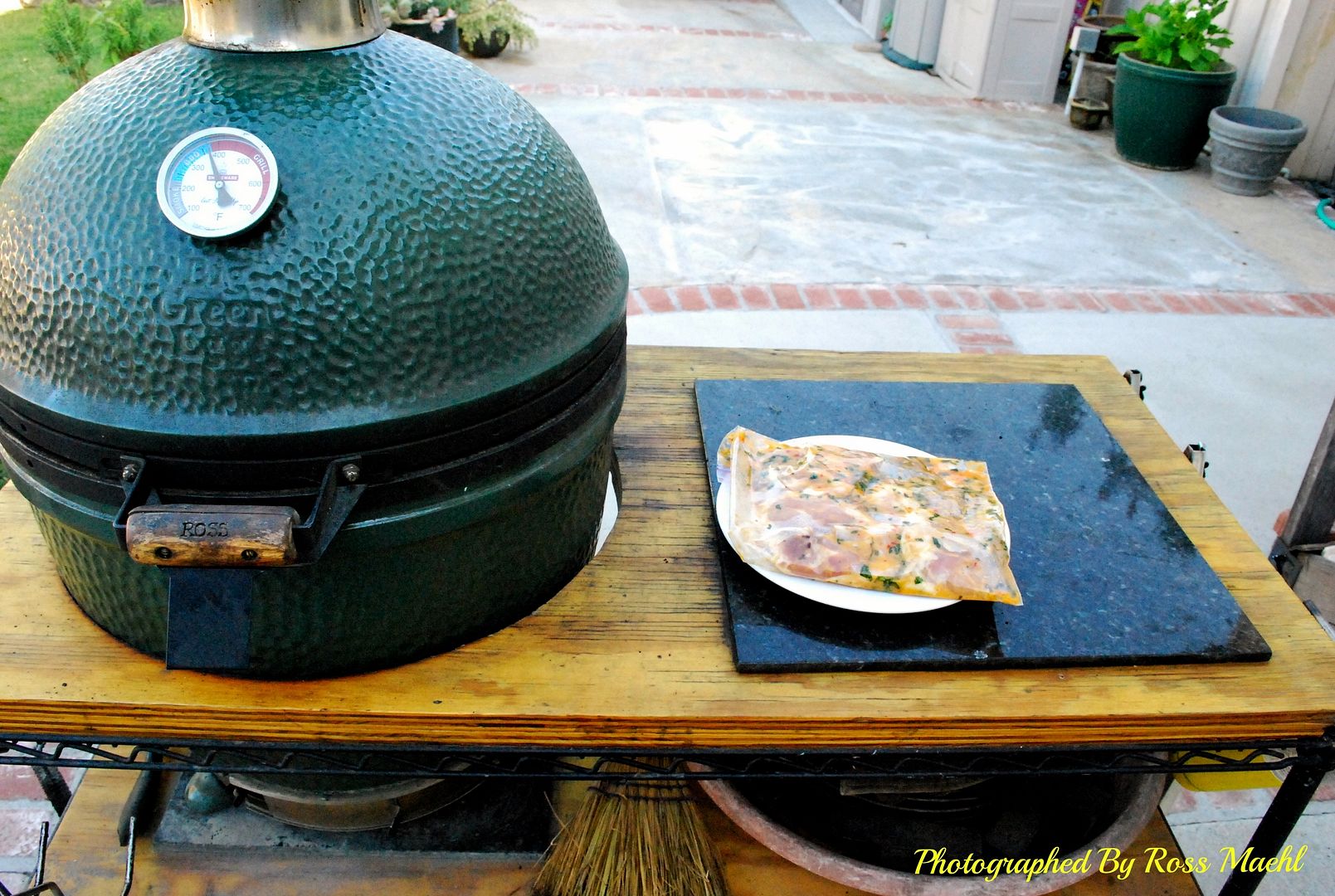 The Egg is almost 400*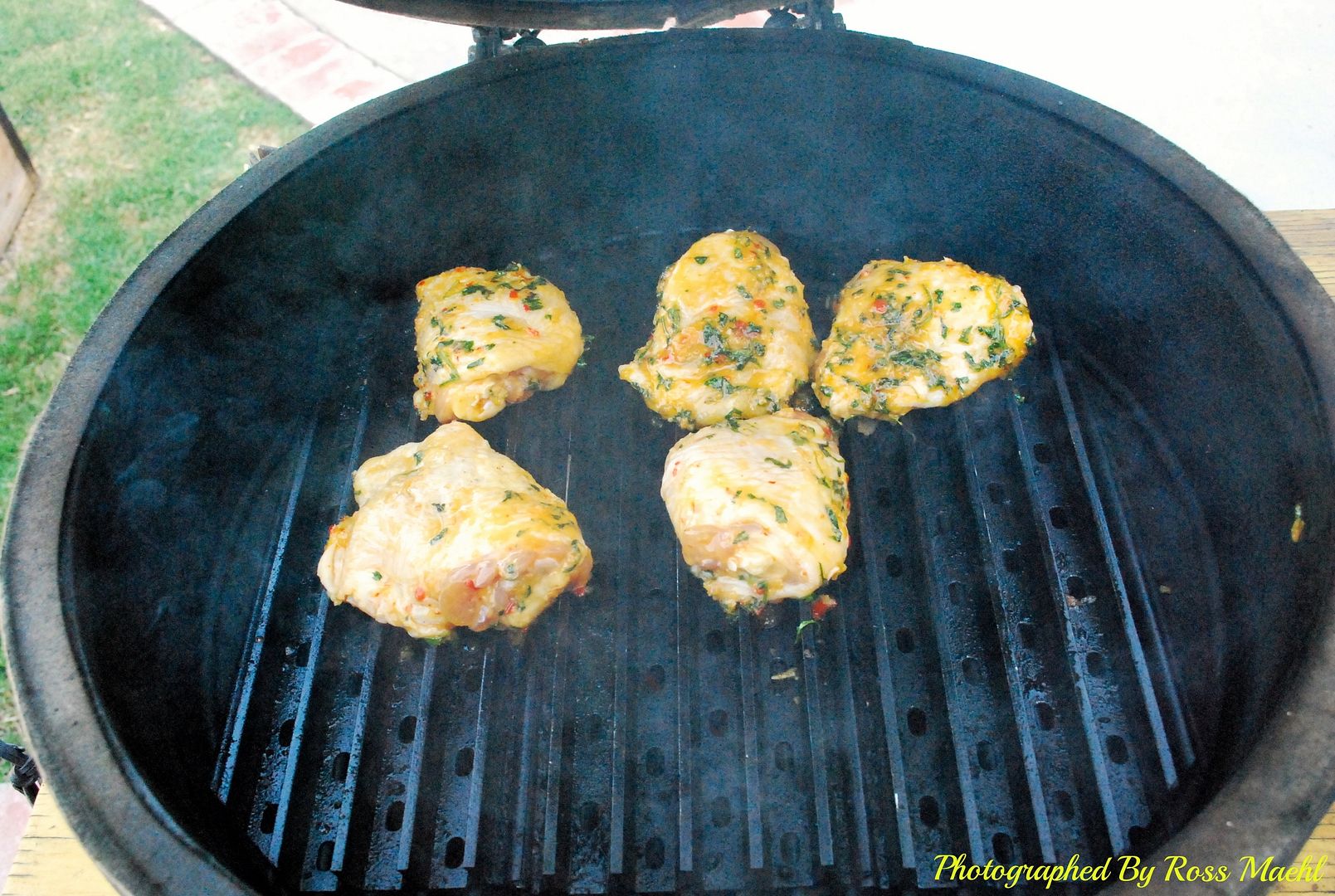 400* on the Grill Grates in the Egg'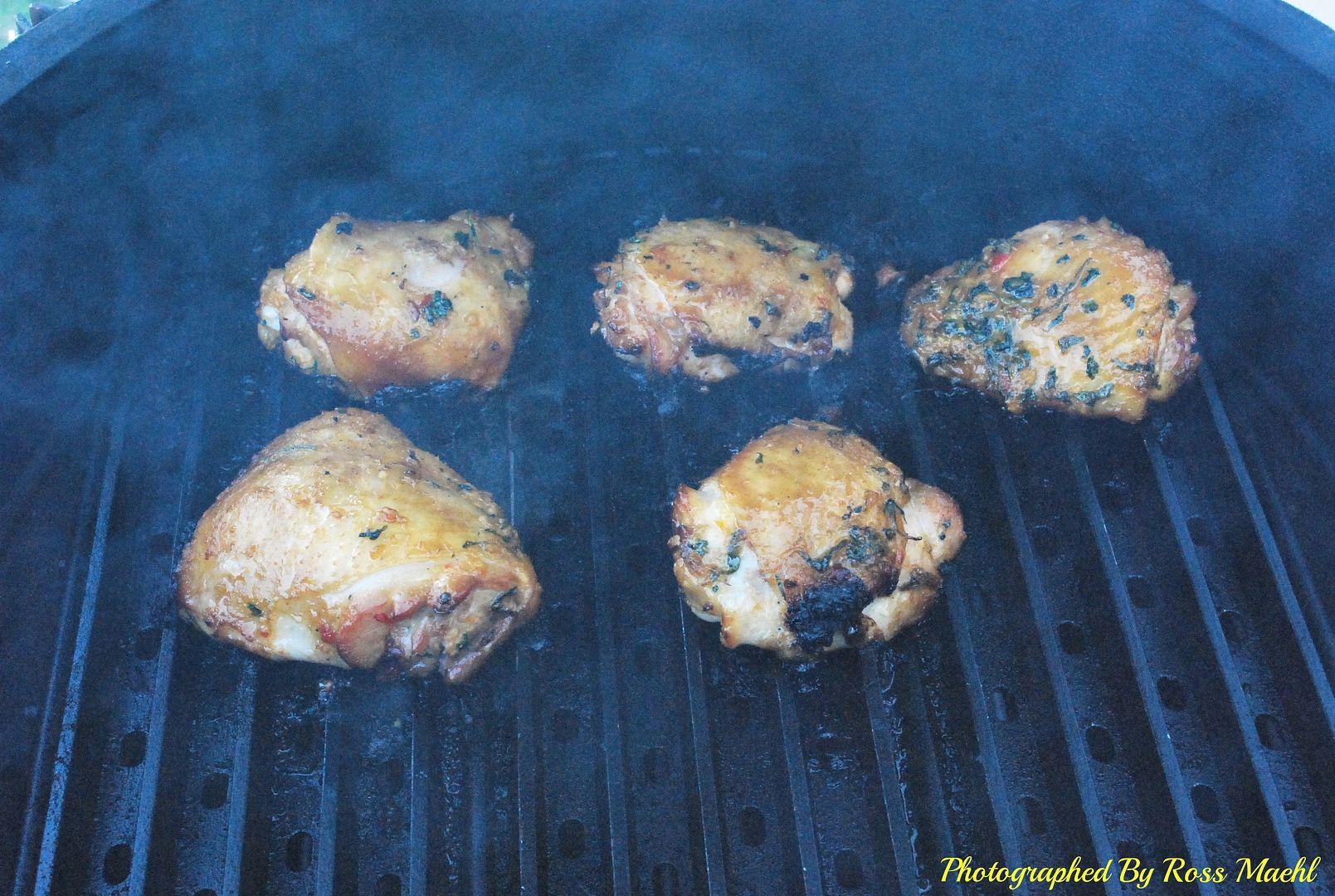 It's been 15 minutes, time to flip over.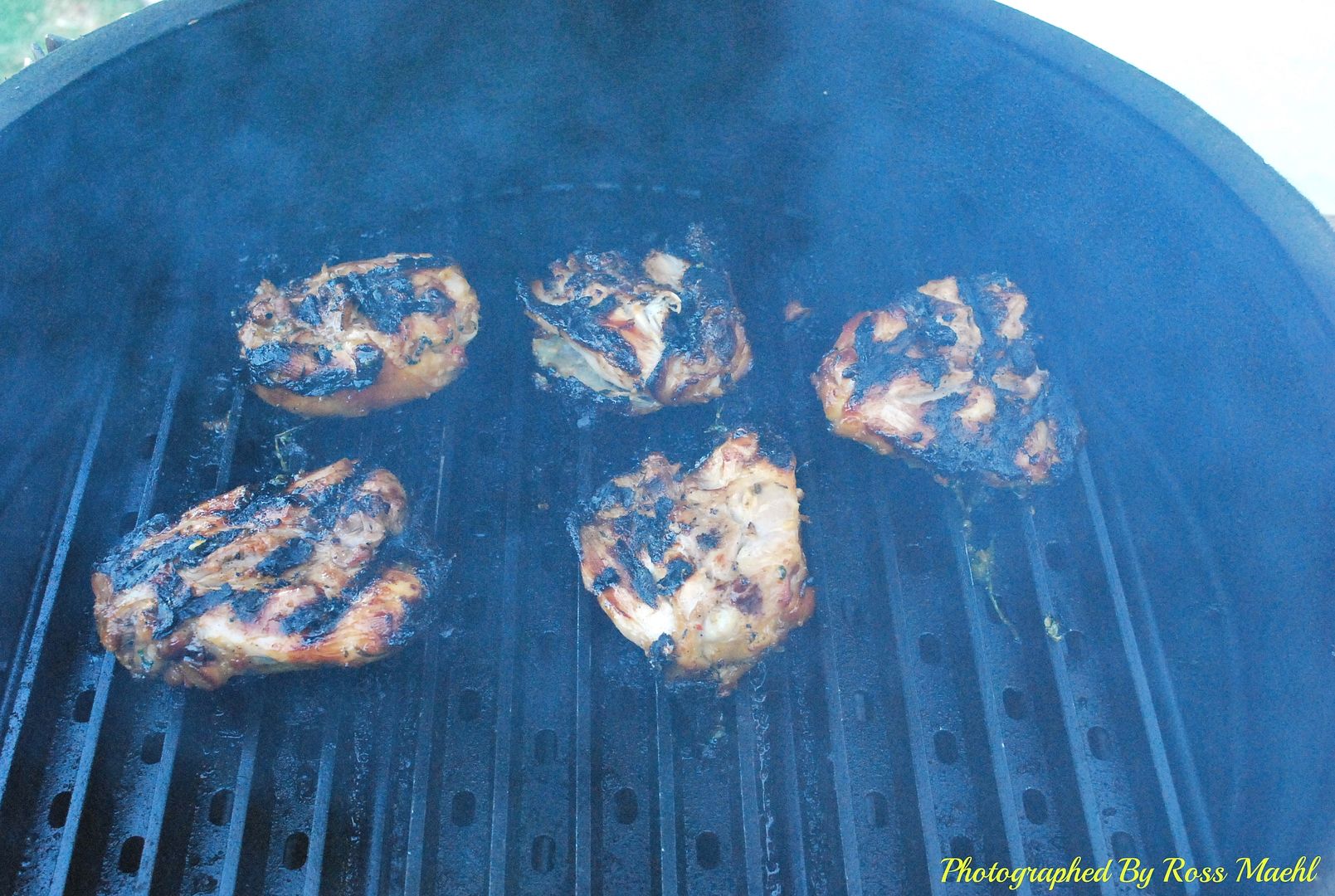 30 minutes time to pull 170* interior.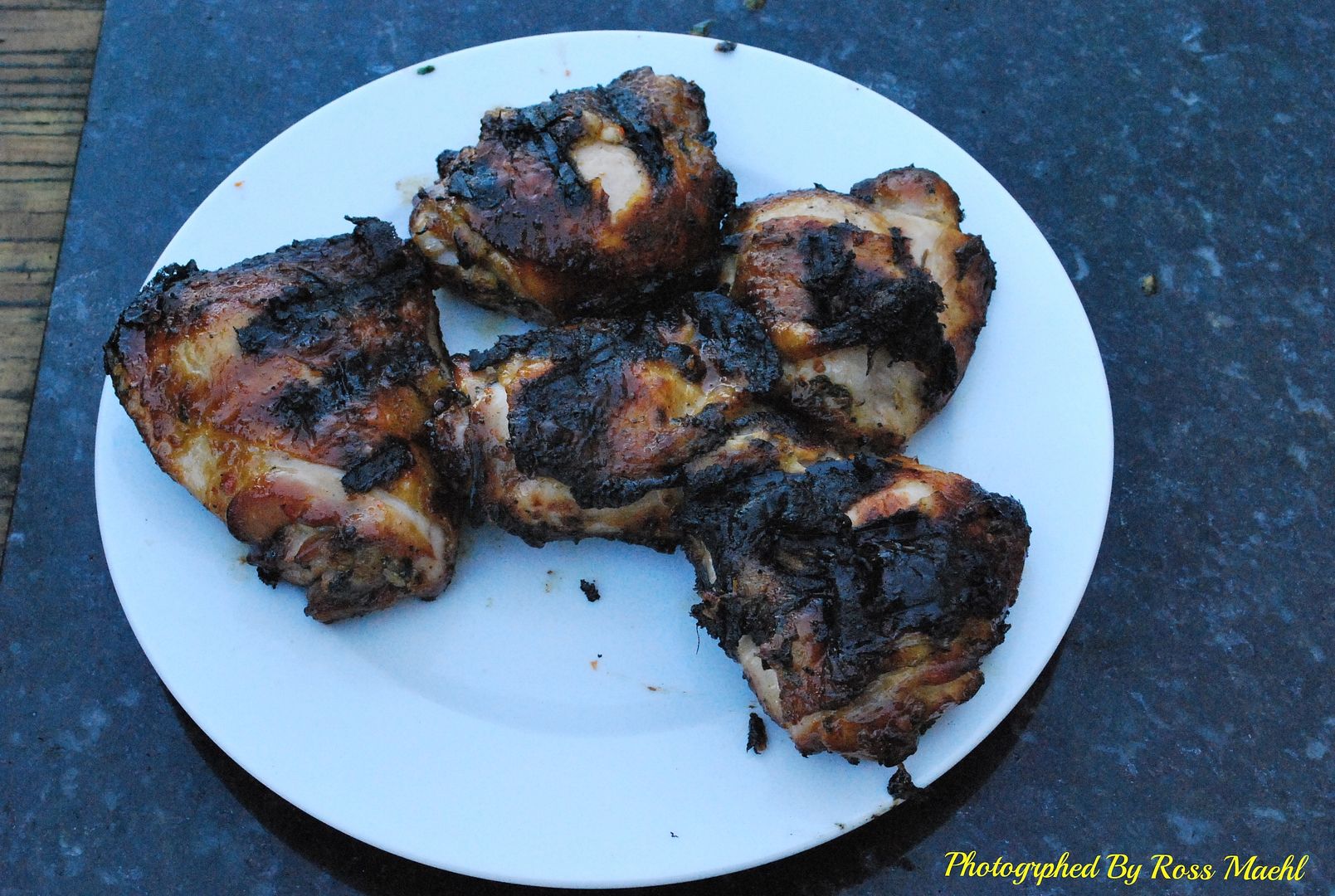 Lets go tent these for 10 minutes.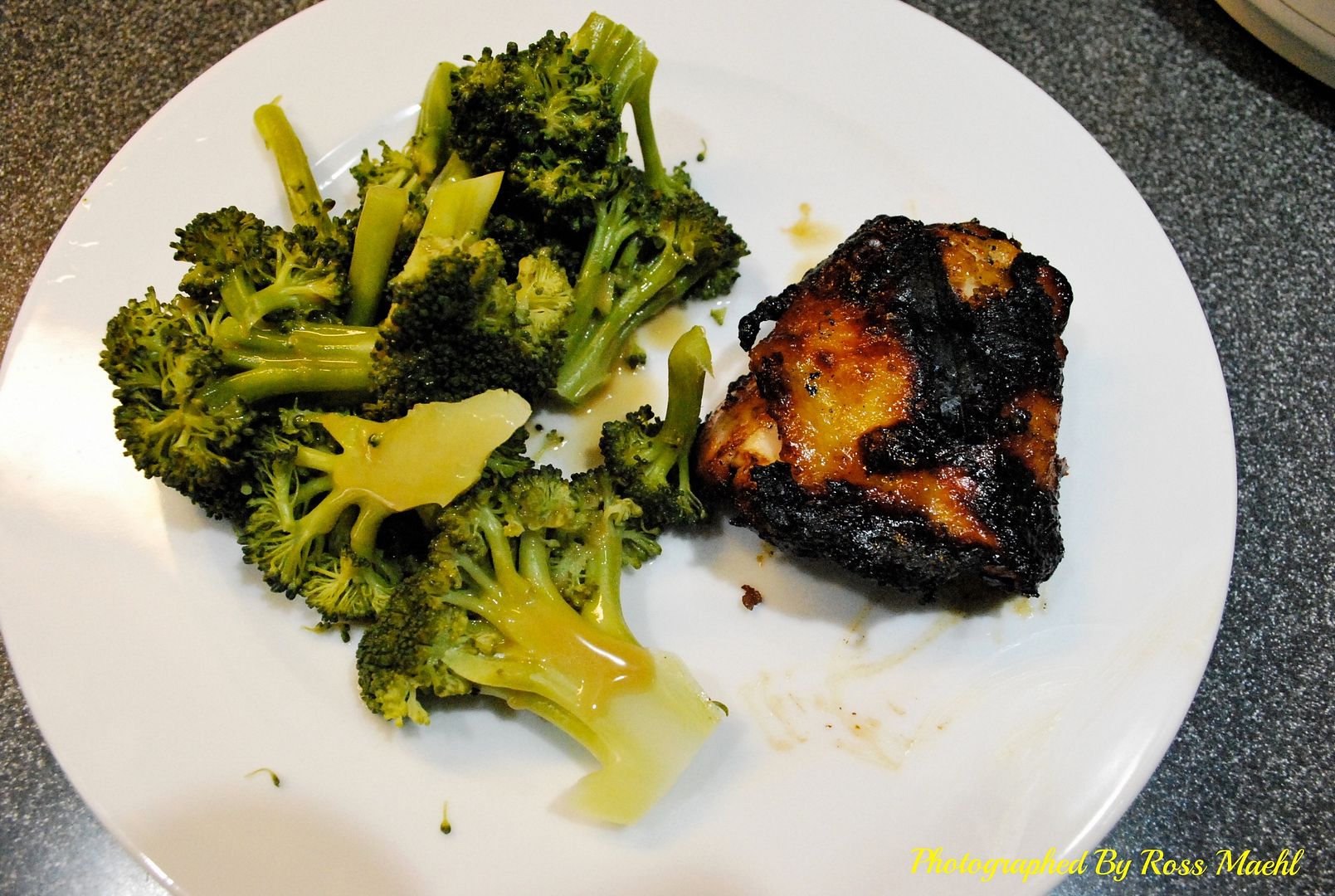 Served with broccoli and a butter soy sauce. Jackie made this
butter sauce with soy just heat and cook down. The recipe
dose not call for the sweet chile sauce in the marinade
but I put 3/4 Cup in it and then more after it was served.
this is another keeper meal, it just tasted wonderful.
Thanks for lookin!
Ross