When Jackie and I were deciding what to have for dinner
she said that we have frozen boneless and skinless chicken
thighs in the freezer. We made the grilled teriyaki chicken two
weeks ago and loved it, so here it is again. Eric C. Mitchell
the book author of Smoking Like a Pro says chicken and beef
teriyaki are my favorite appetizers whenever we eat out.
The quality and flavor, however are usually hit and miss.
Making your own will ensure that you always get the right
balance between sweet and savory and crisp and moist.
Homemade teriyaki sauce is far better than store-bought.
This recipe tastes fresher and brighter than from a bottle.
as an alternative, try using bone-in chicken thighs or beef
flap meat (sirloin tip).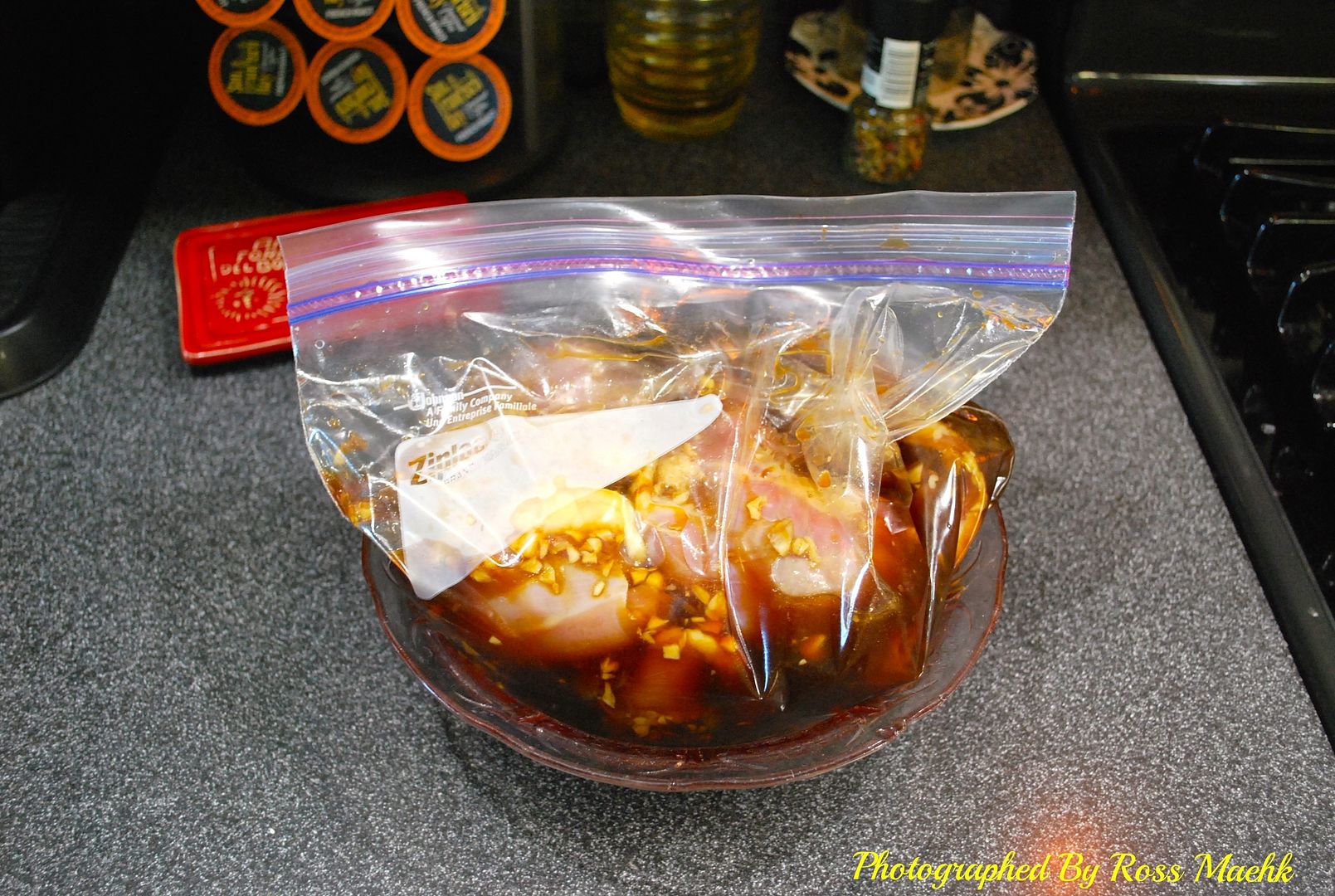 The marinade, it's been in the fridge for 4 hrs.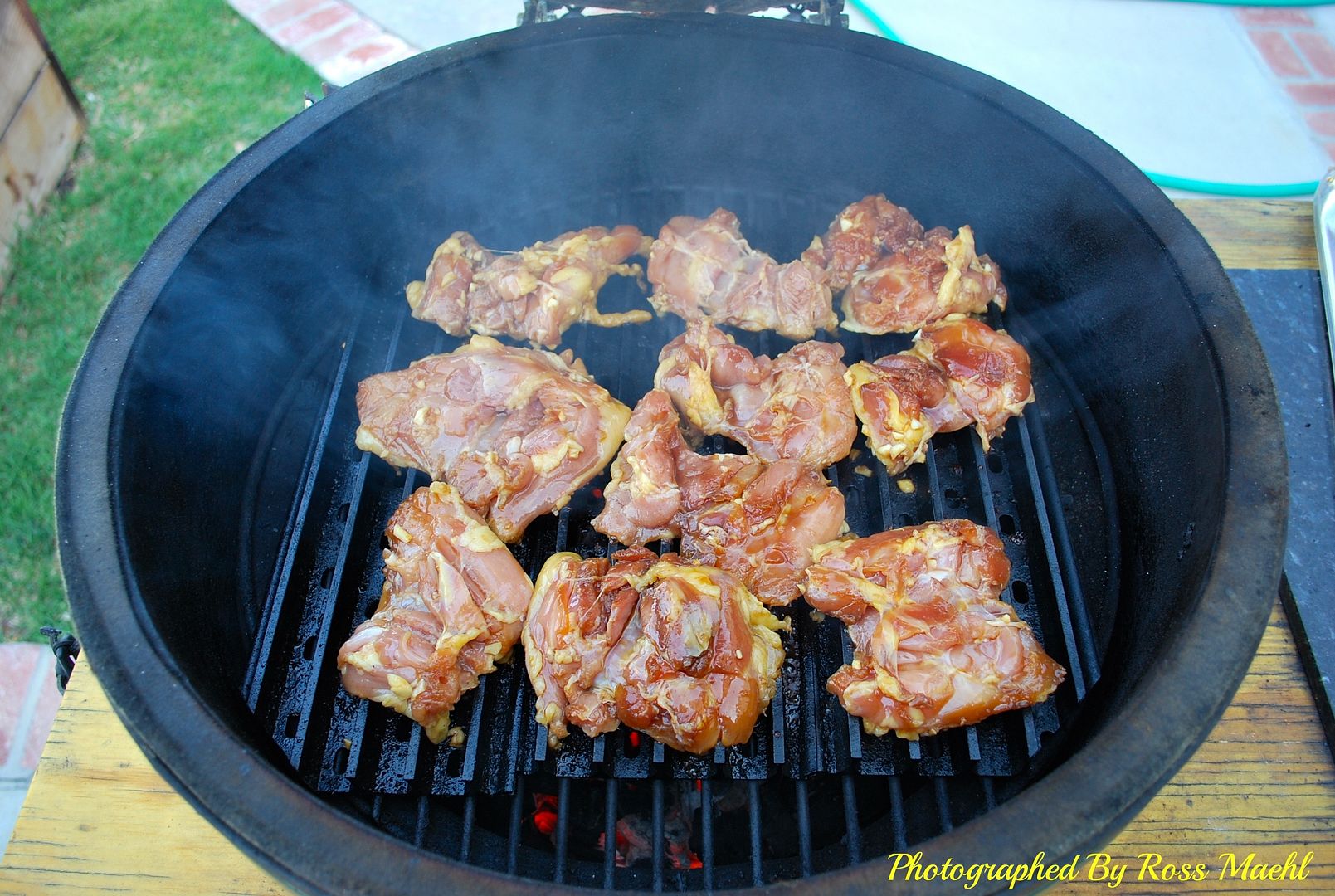 On the Grill Grates in the BGE @ 400* direct for a short grill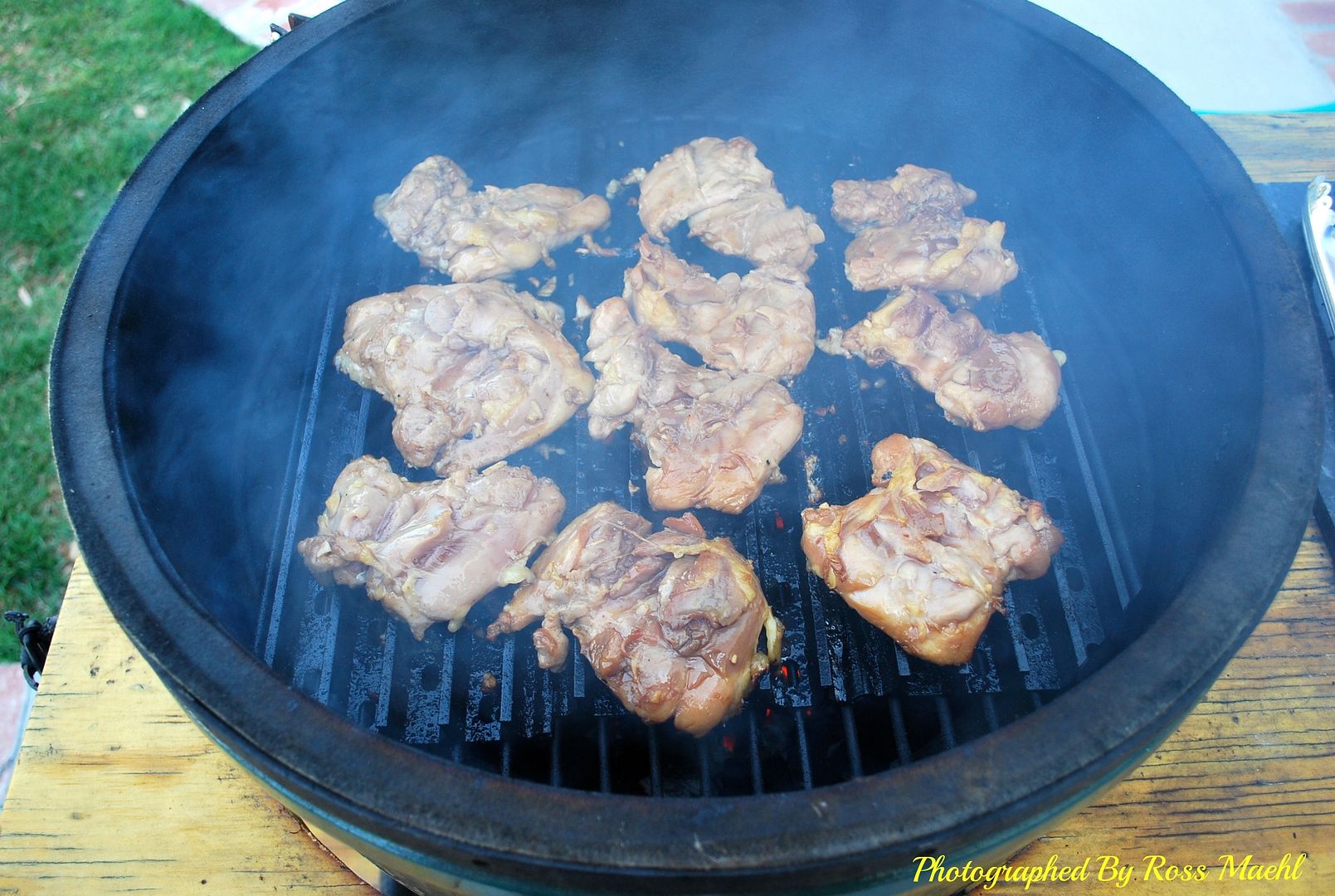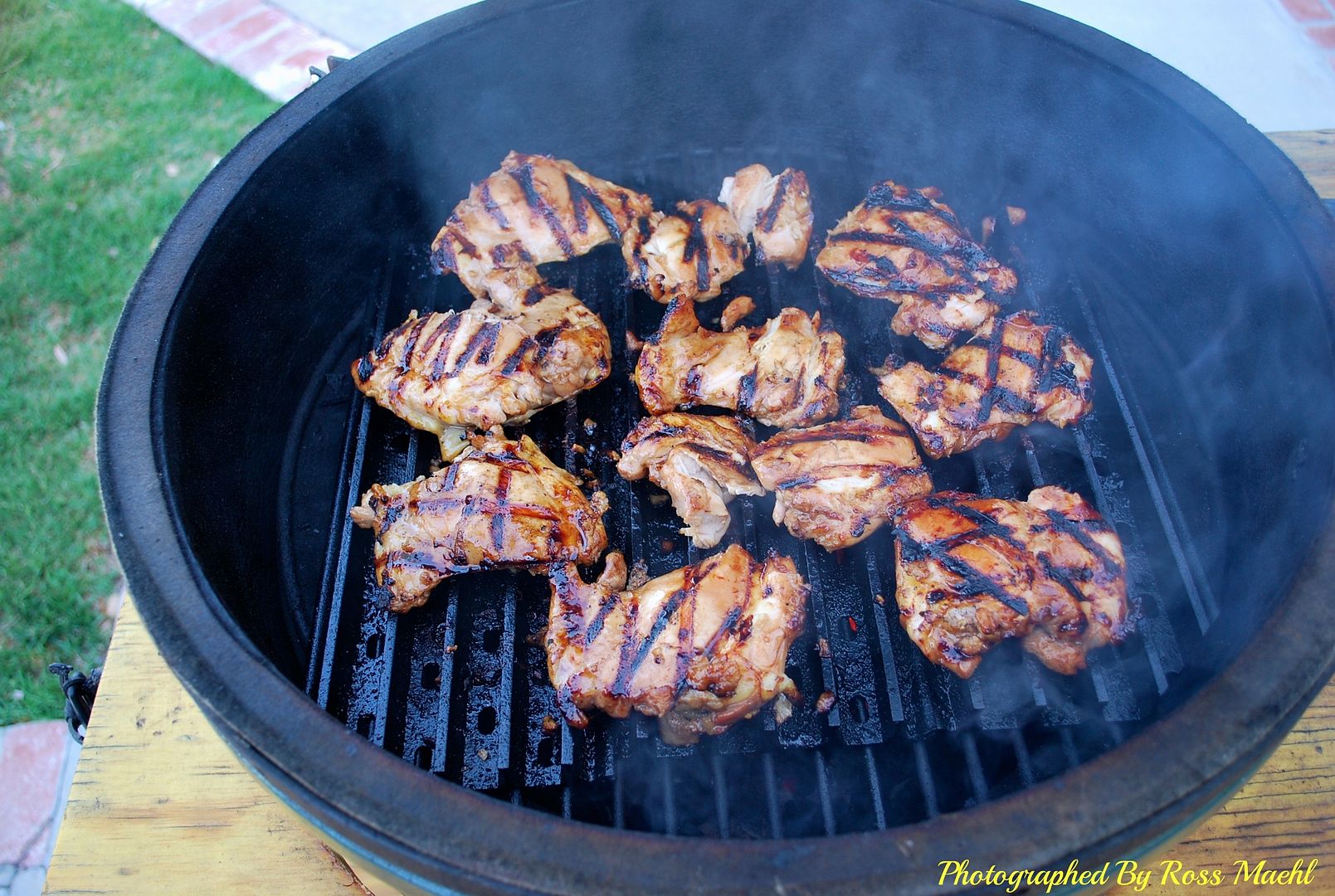 Pulled at 18 minutes looking good.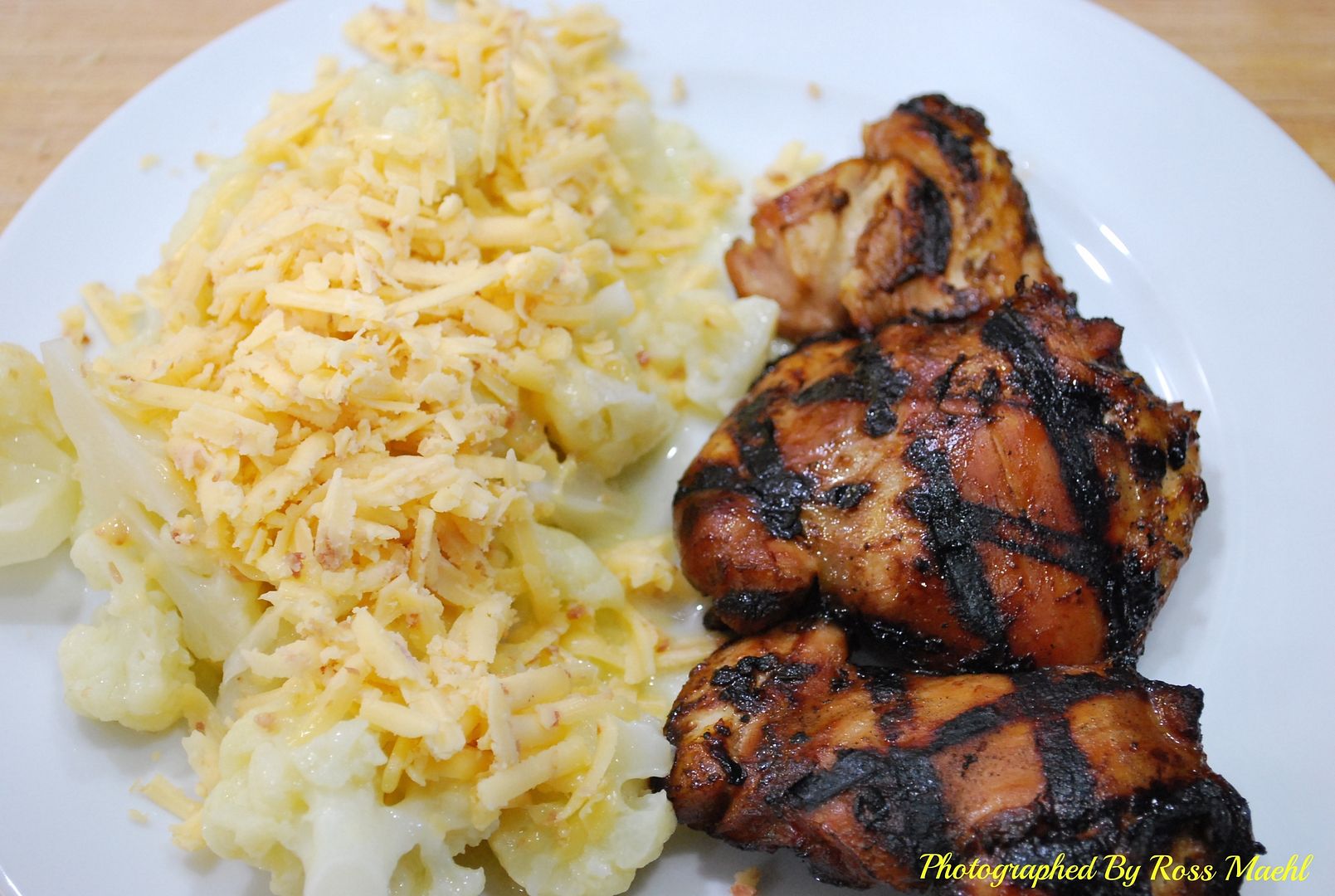 Served with cauliflower with cheese infused with bacon
sauce. What didn't we devour! This recipe is going
to the top of my chicken recipes
Thanks for lookin!
Ross