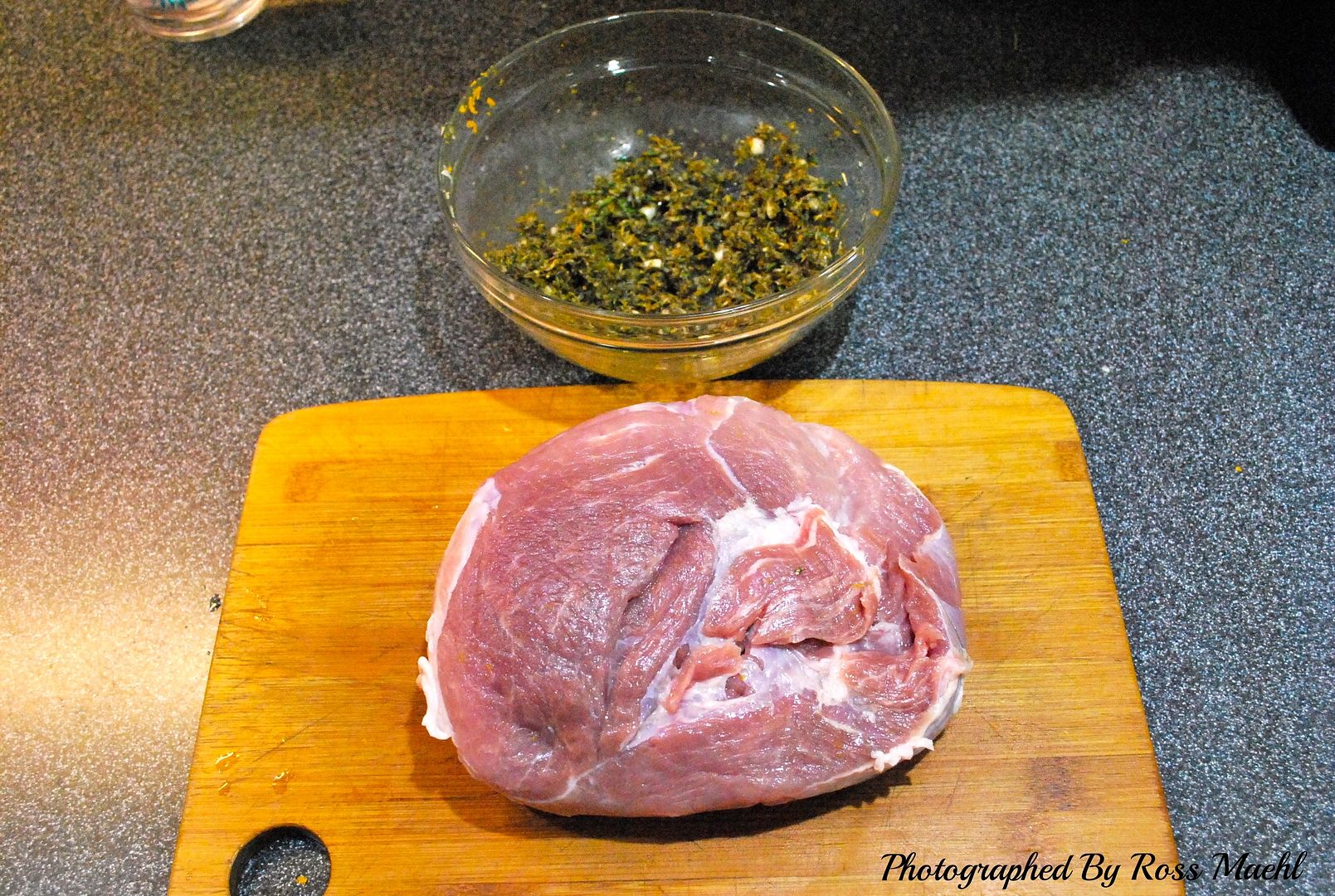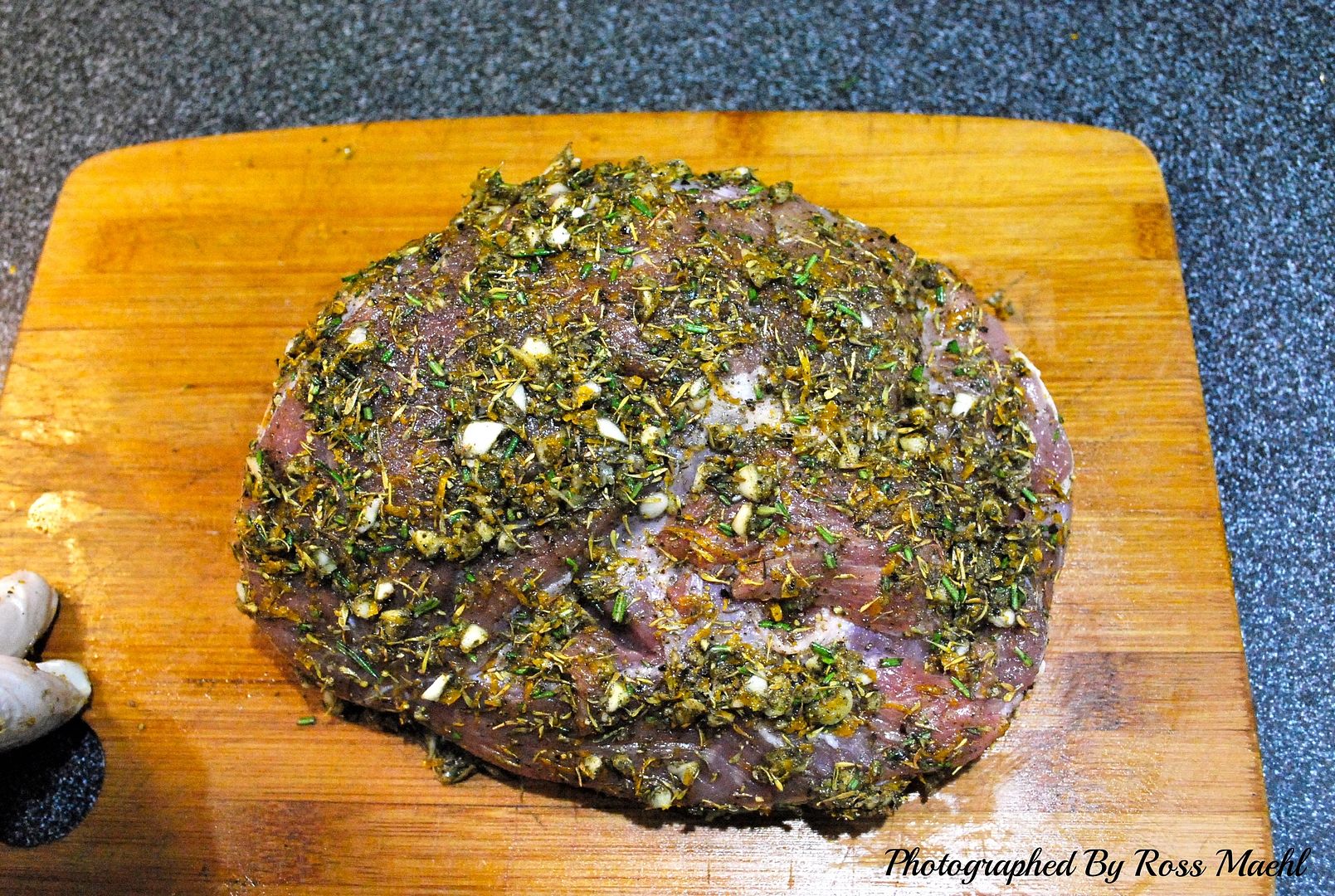 Jackie found this recipe for Garlic-Herb Crusted Boneless
Pork Sirloin Roast Tip on the internet, and said thats what
I want you to cook. I defrosted the Sirloin the night before.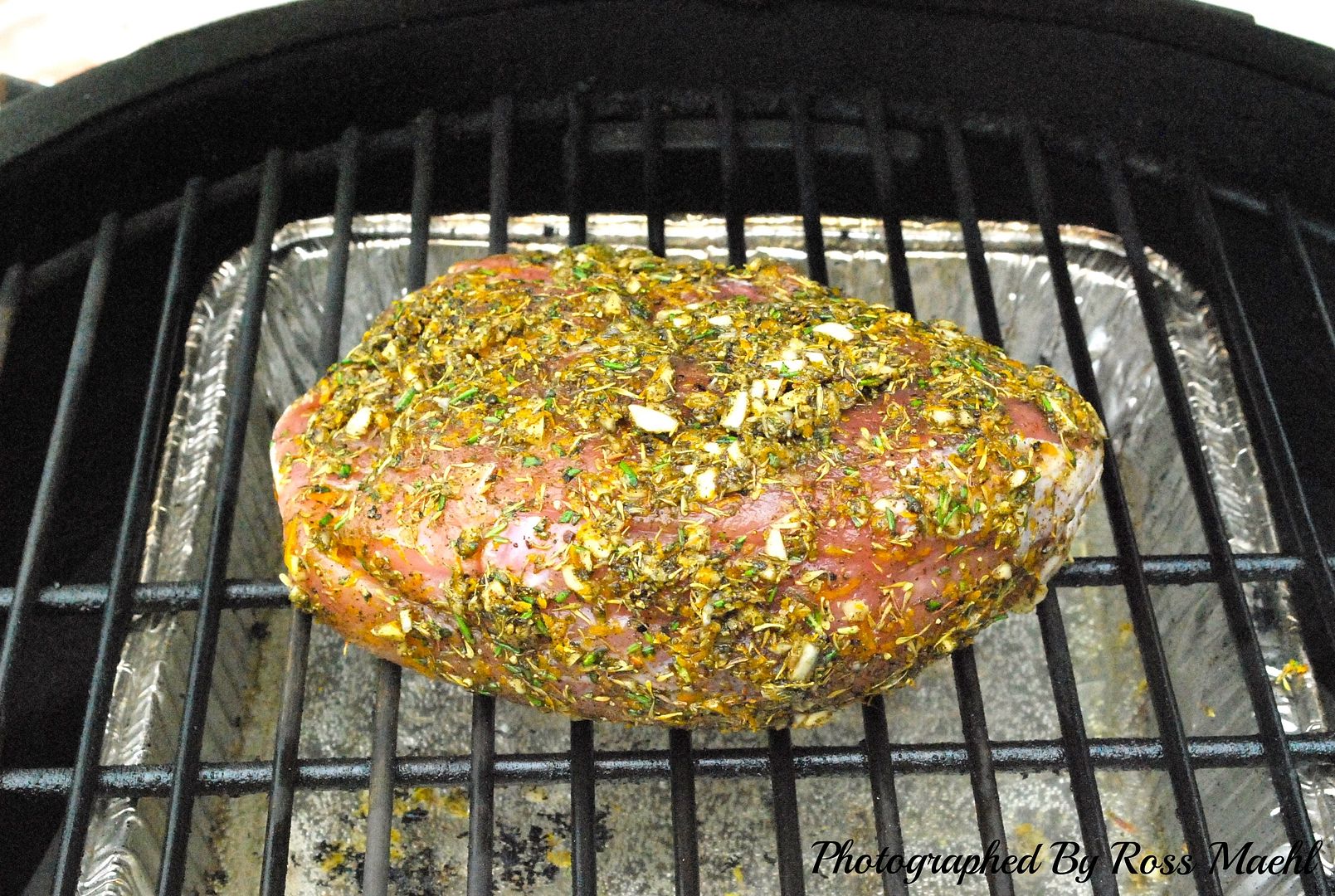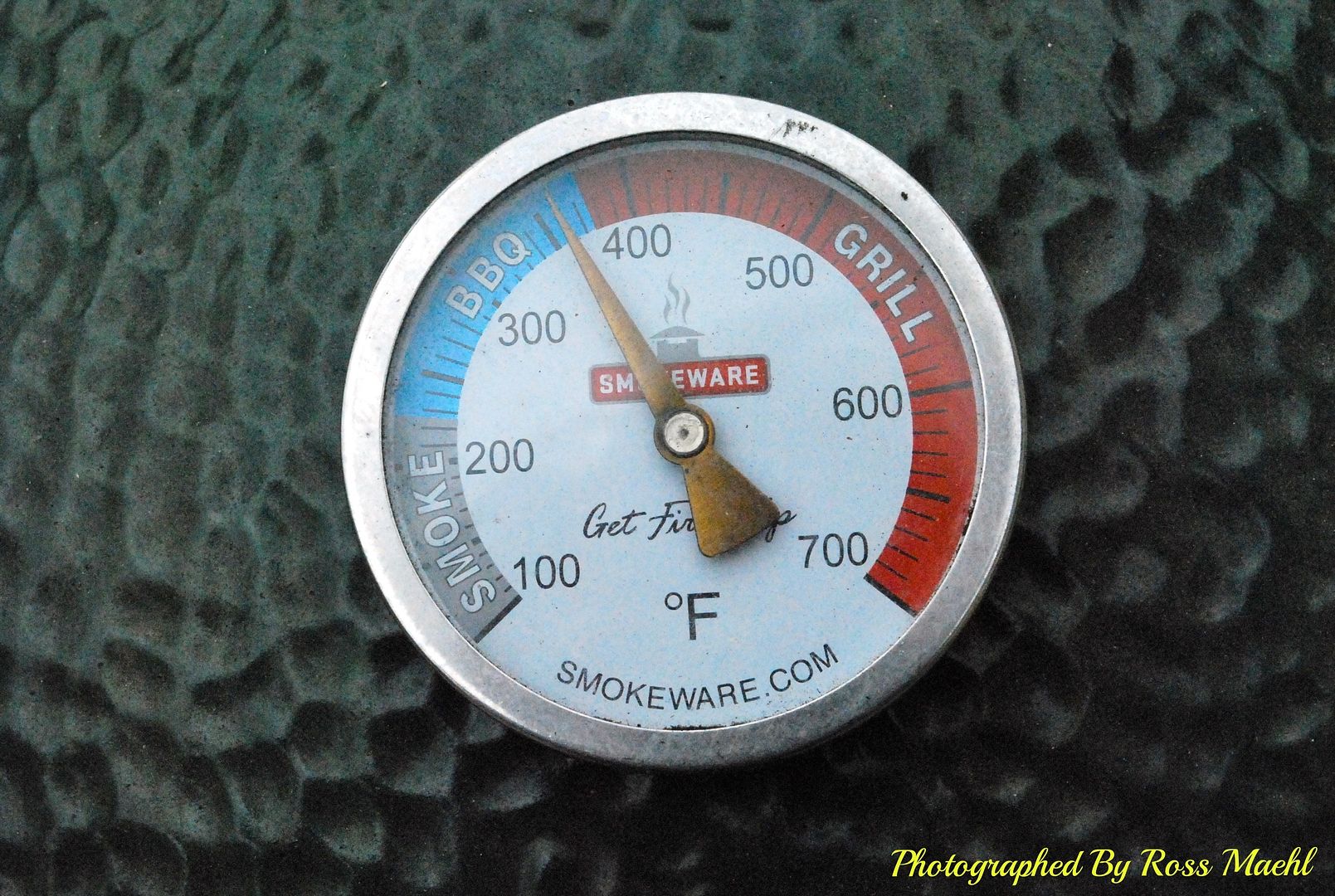 On the EGG @ almost 350* indirect with drip pan filled with water.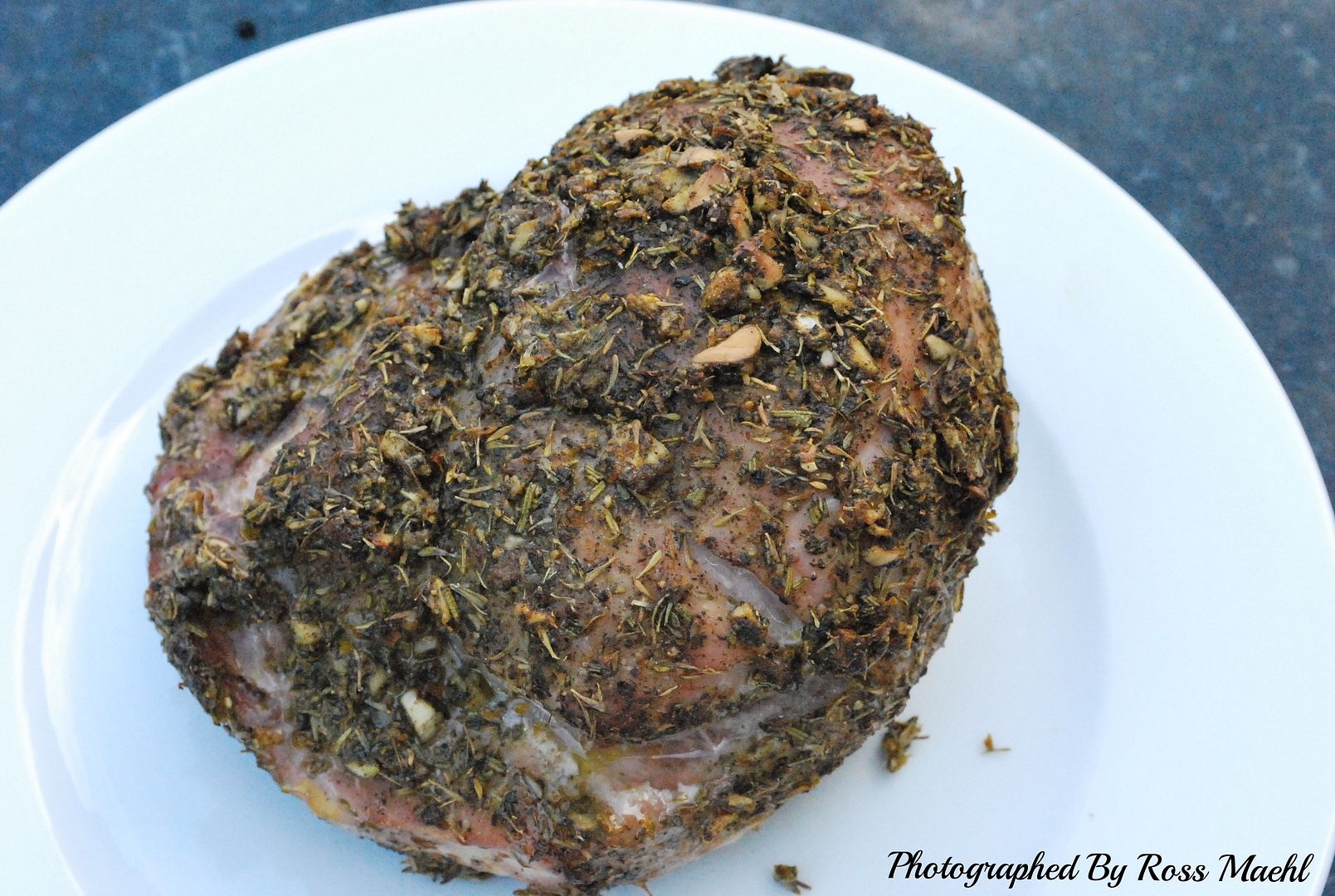 Pulled on the hour straight up.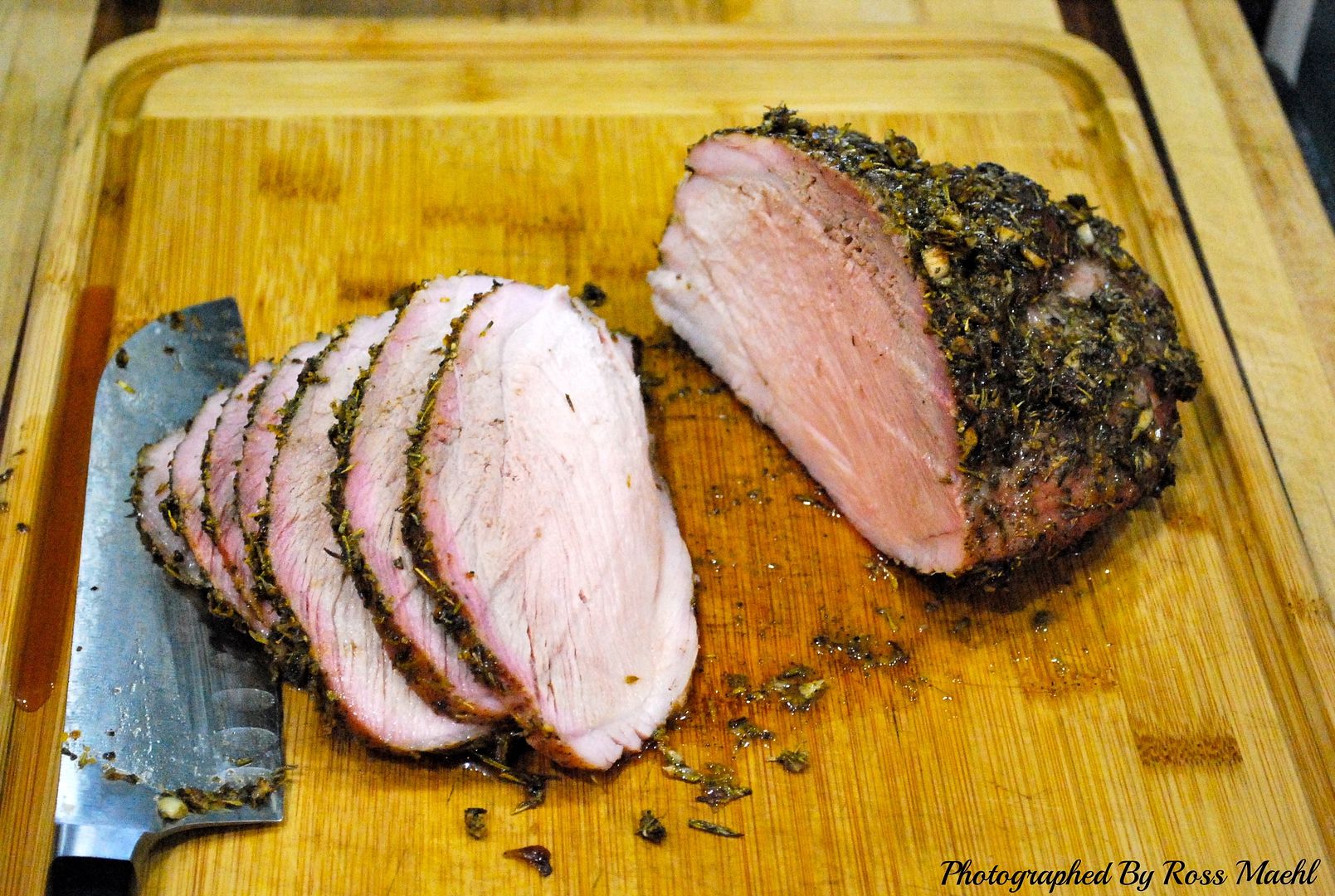 Just right, moist and flavorful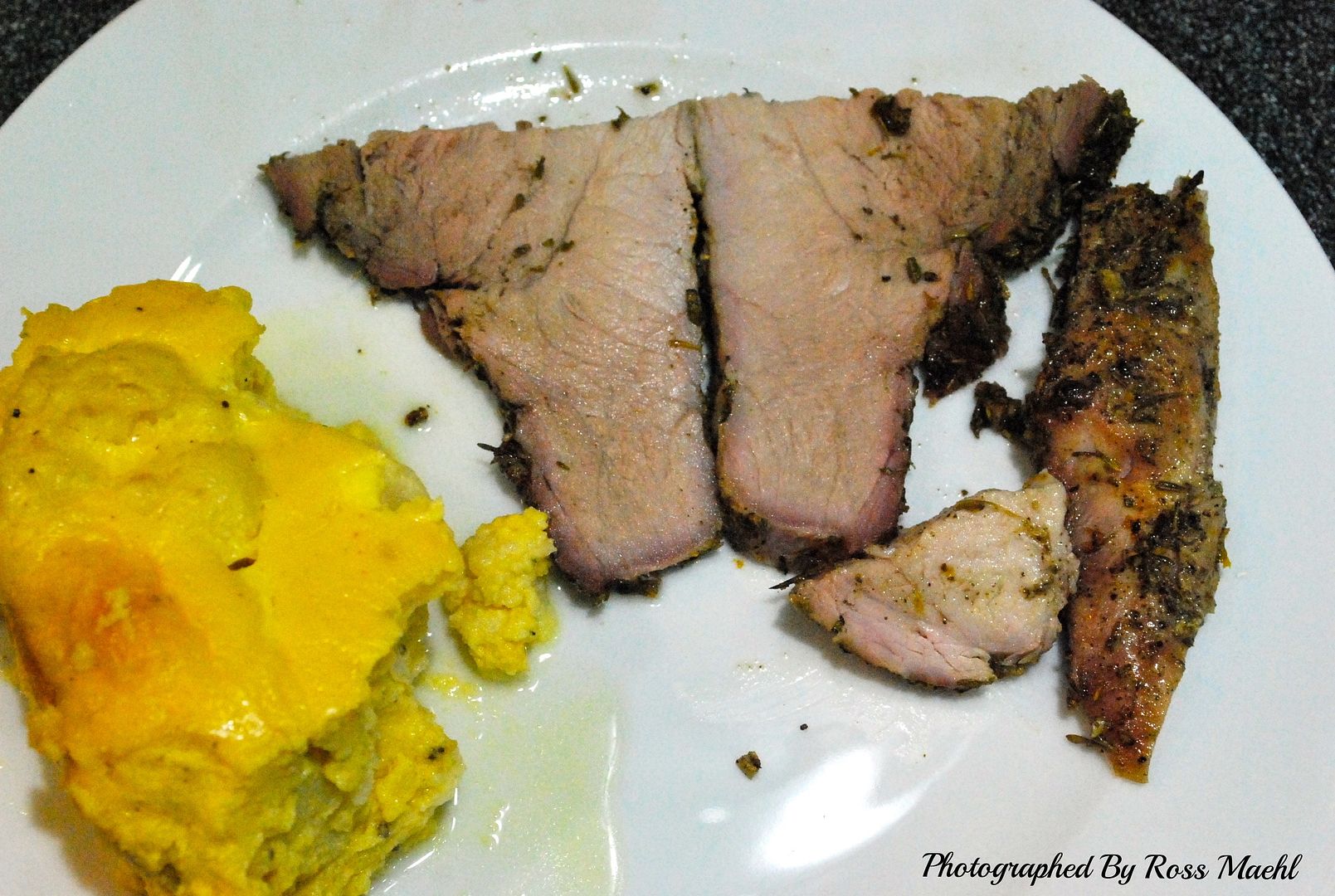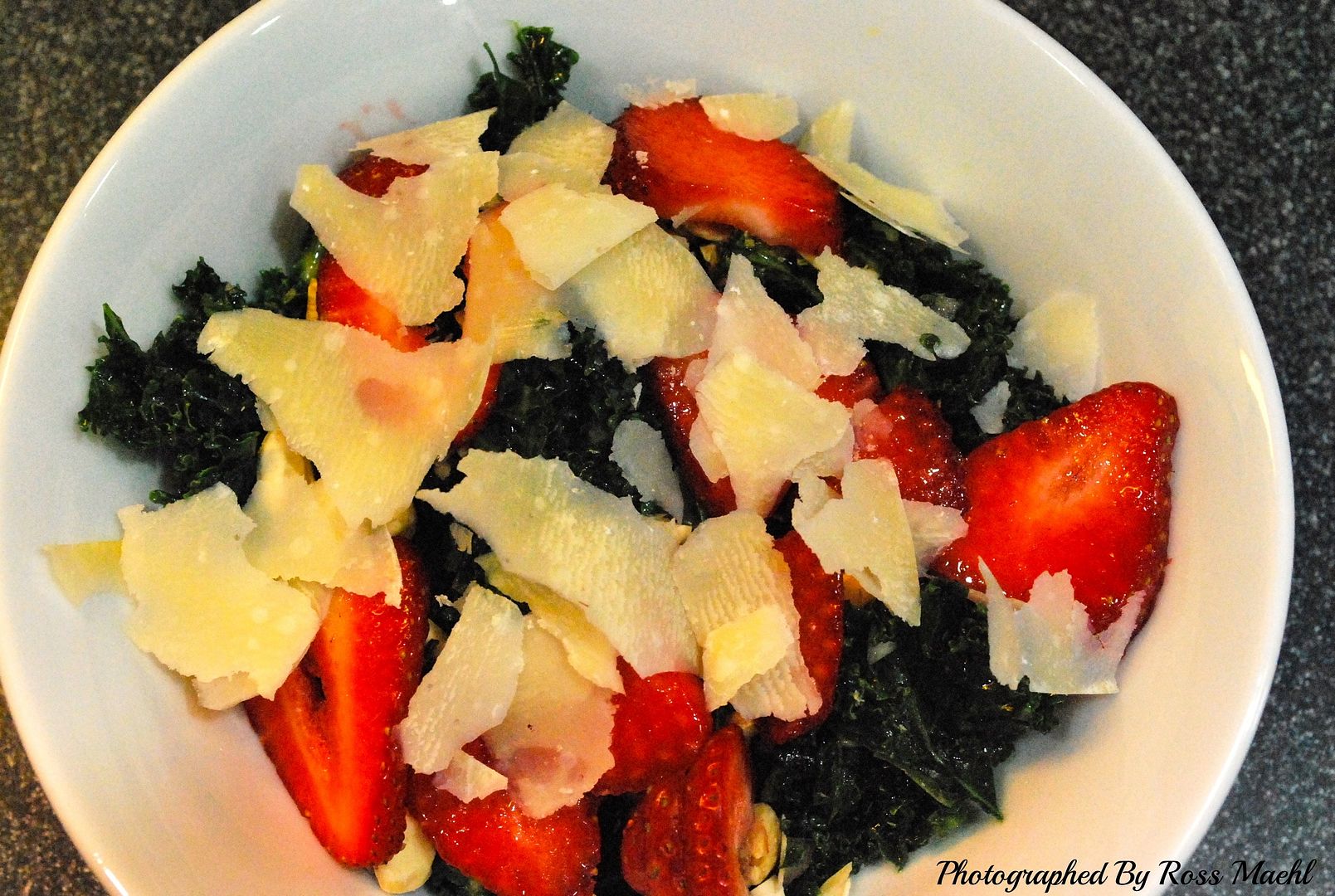 Served with Cauliflower soufflé and Kale Salad with Strawberry's,
Parmesan Cheese, and Marcona Almonds. This was a most
wonderful meal that we cooked in a long time I haveone more
Pork Sirloin Tip in the freezer, next week for sure!
Recipe:
Cauliflower Souffle
INGREDIENTS
1
cauliflower, cut into flowerettes, cooked
1/4
cup butter, can use margarine
1/2
lb cheddar cheese, grated
INSTRUCTIONS
1.
In a pot, melt butter and blend in flour.
2.
Gradually add in milk and cook over low heat until thick; stirring often.
3.
Add salt, cayenne and cheese and stir until cheese melts. This will be really thick.
4.
Remove from heat and add eggs, stirring.
5.
Add the cauliflower and mix gently.
6.
Pour ingredients into a baking dish and bake at 300 degrees F. for 1 hour and 15.
Thanks for lookin!
Ross