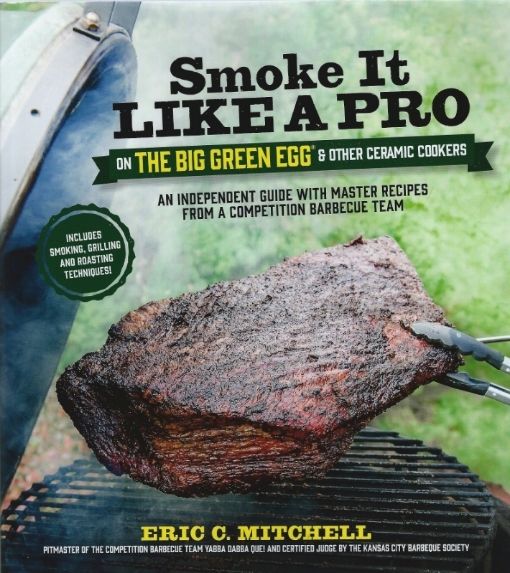 This is another wonderful recipe for pork loin Jackie
and I loved it.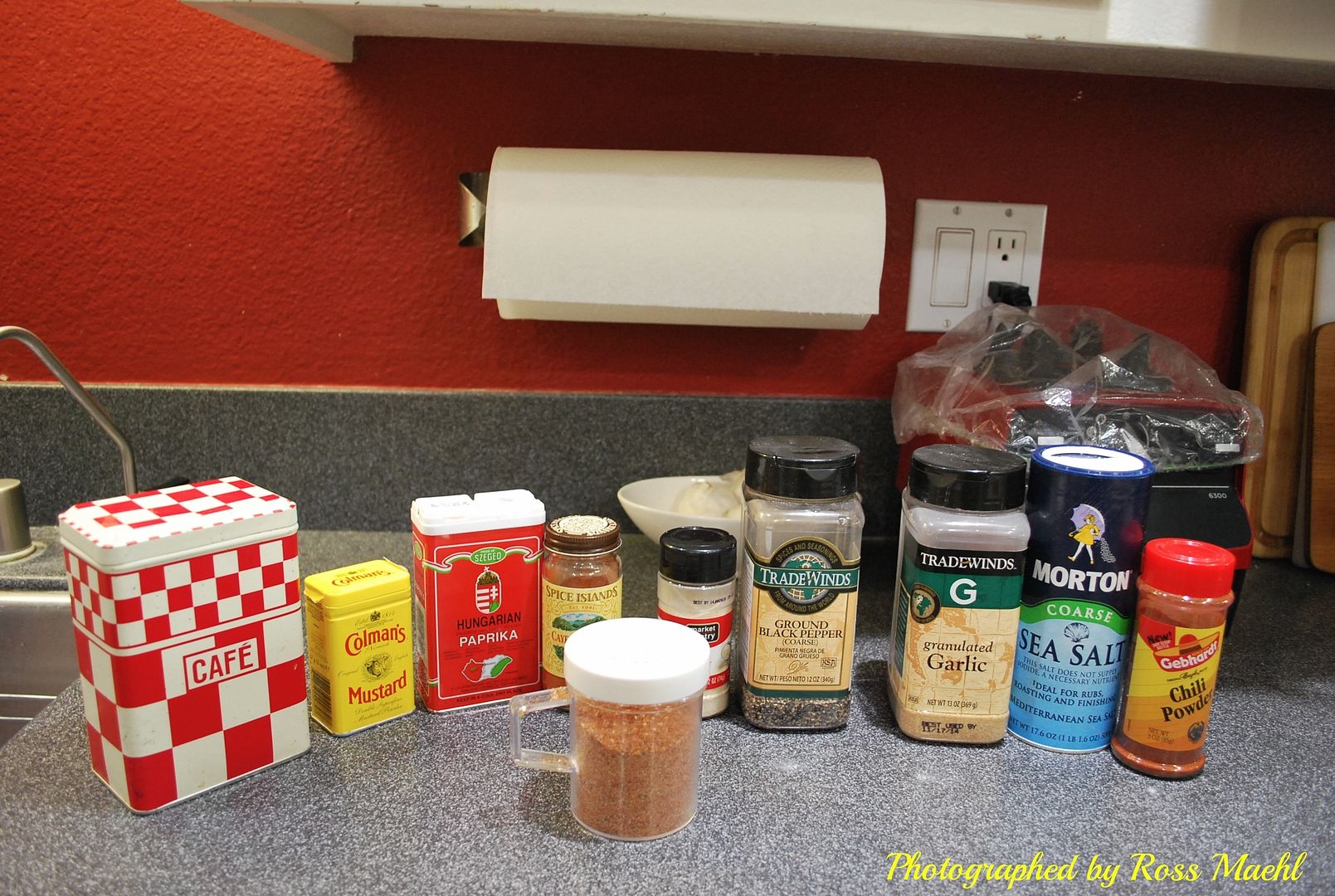 The Rub.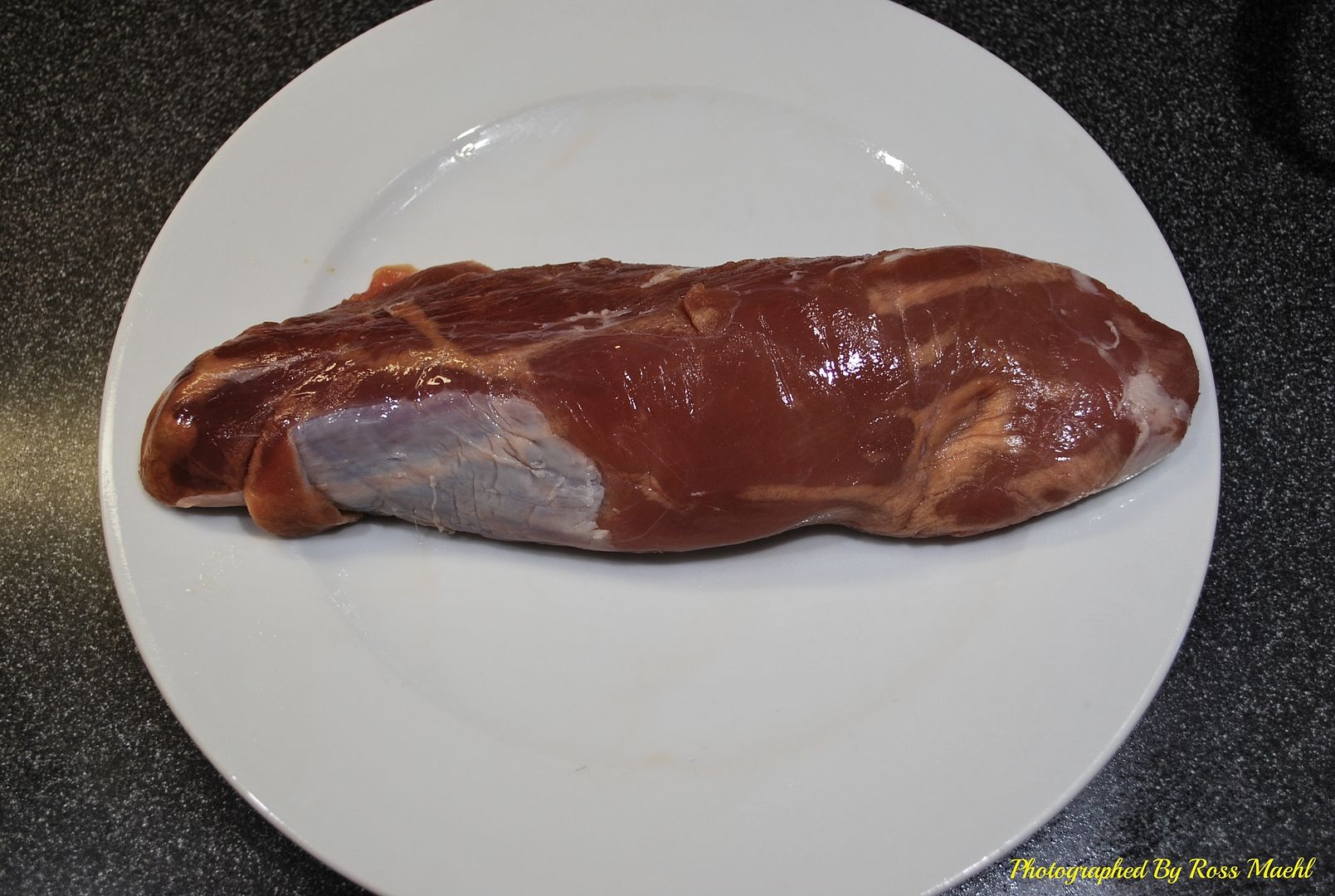 Small pork loin.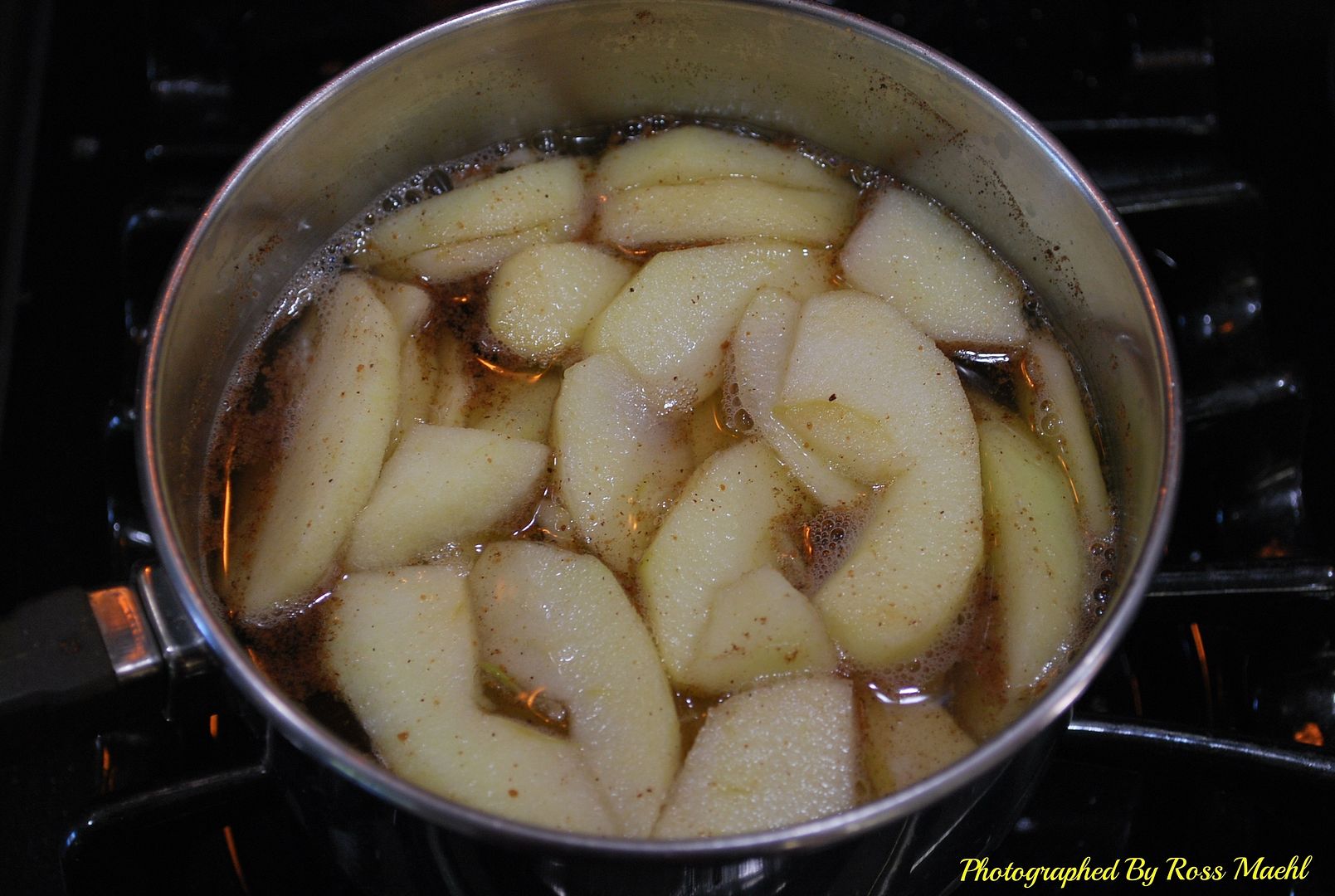 One Granny Smith apple with brown sugar, white sugar, and
cinnamon, water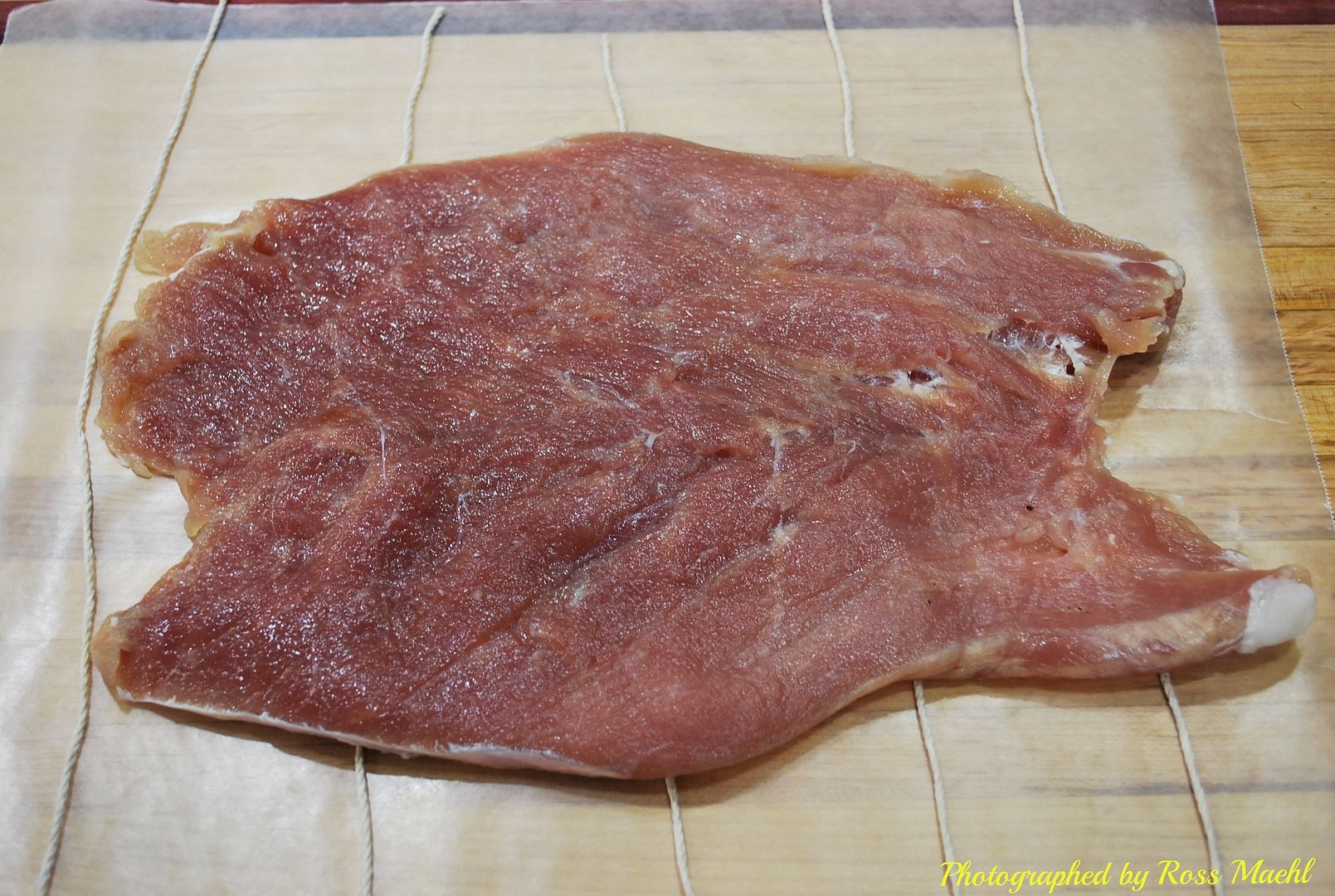 Pork loin pounded to 1/4 inch thick.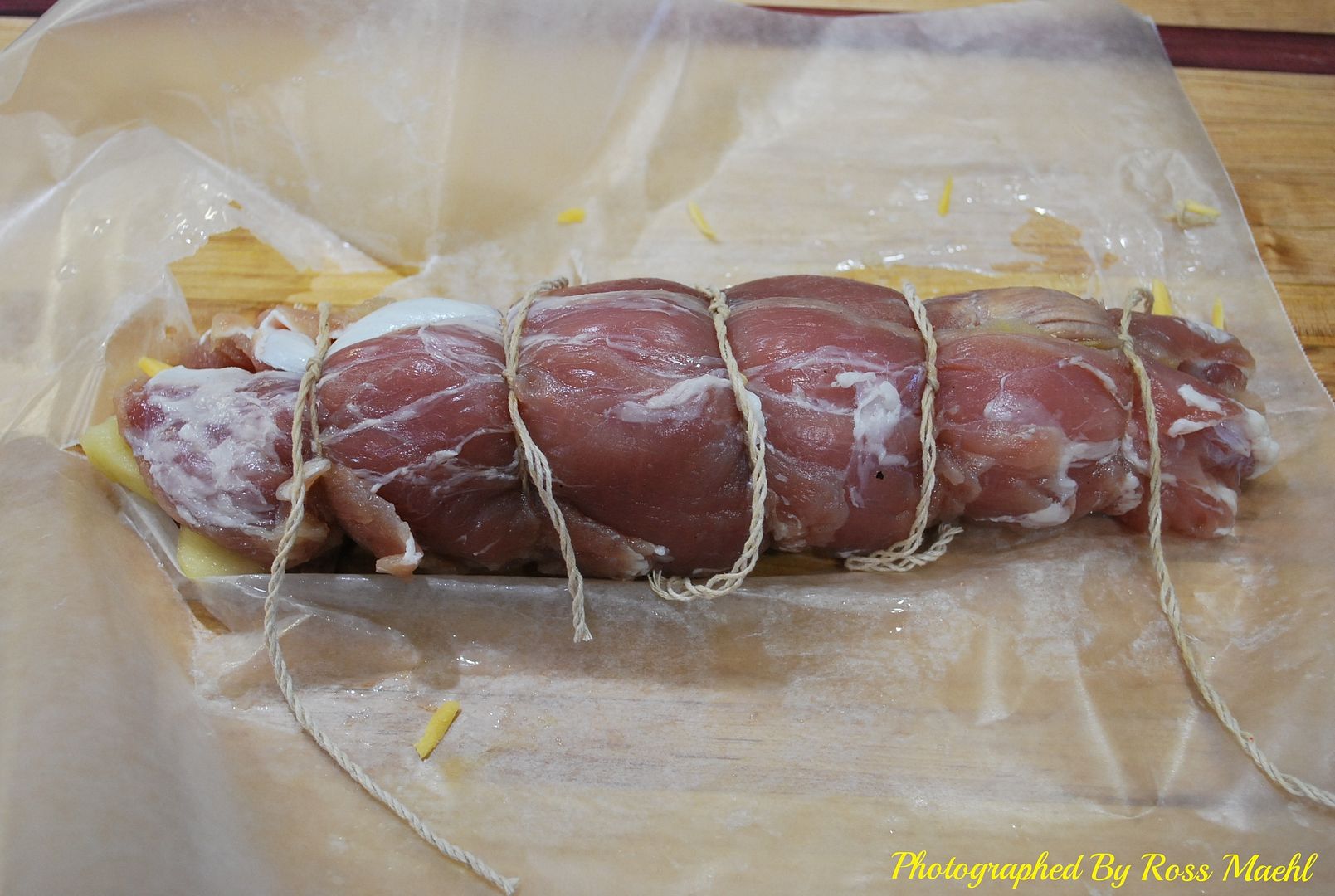 Stuffed with apple slices and cheddar cheese then tied.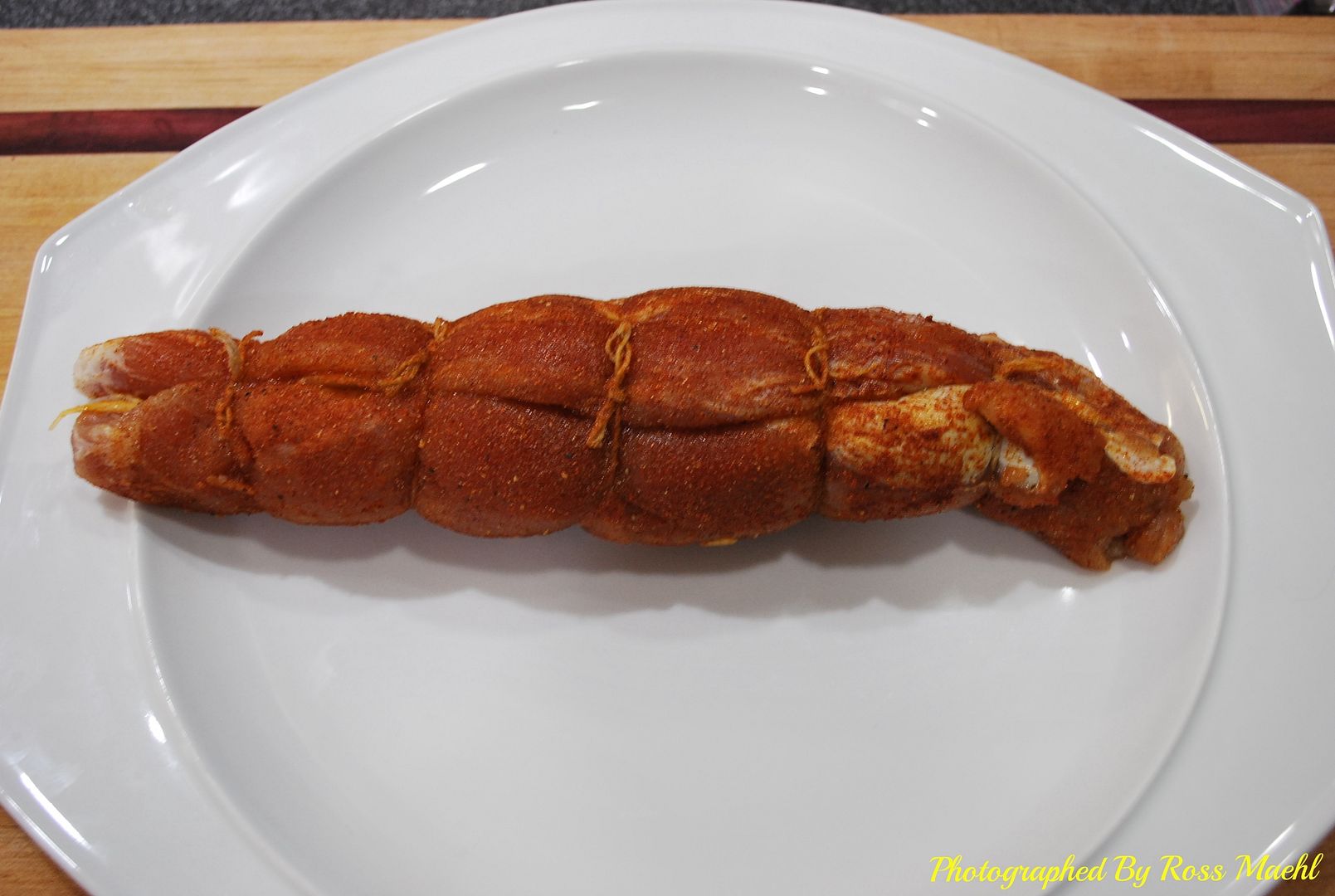 Olive oil and rub.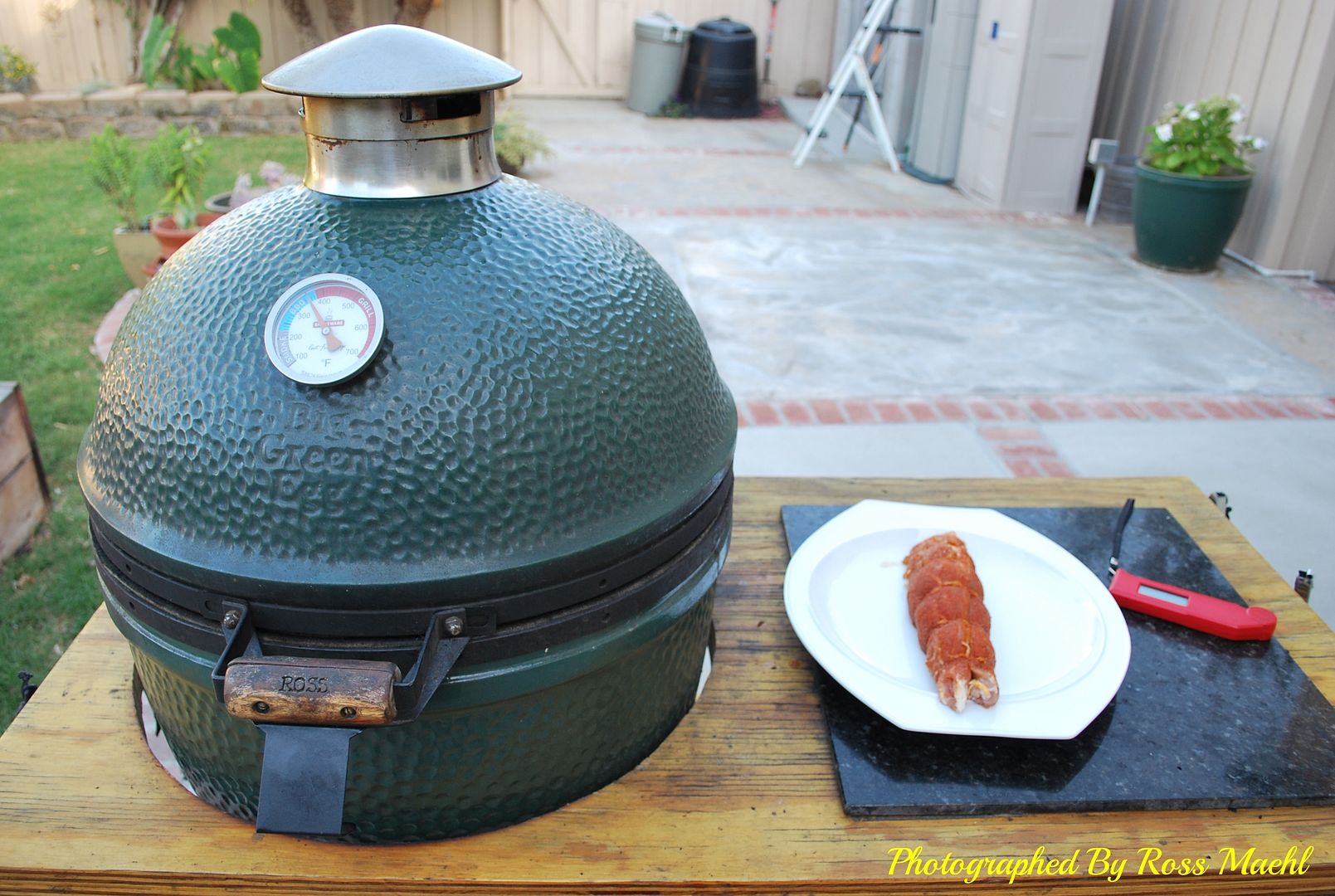 Waiting for the BGE to get up to 375* direct on Grill Grates.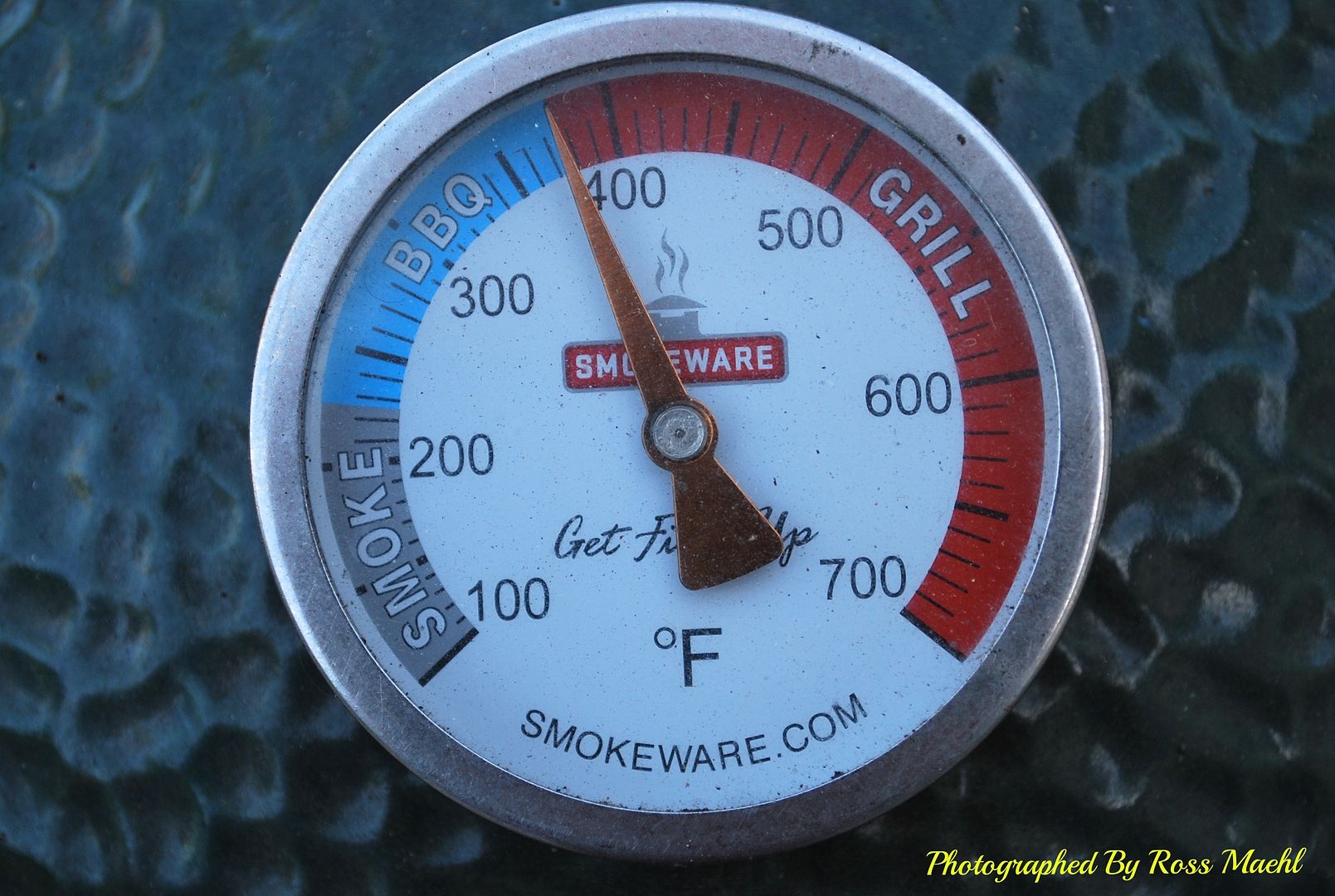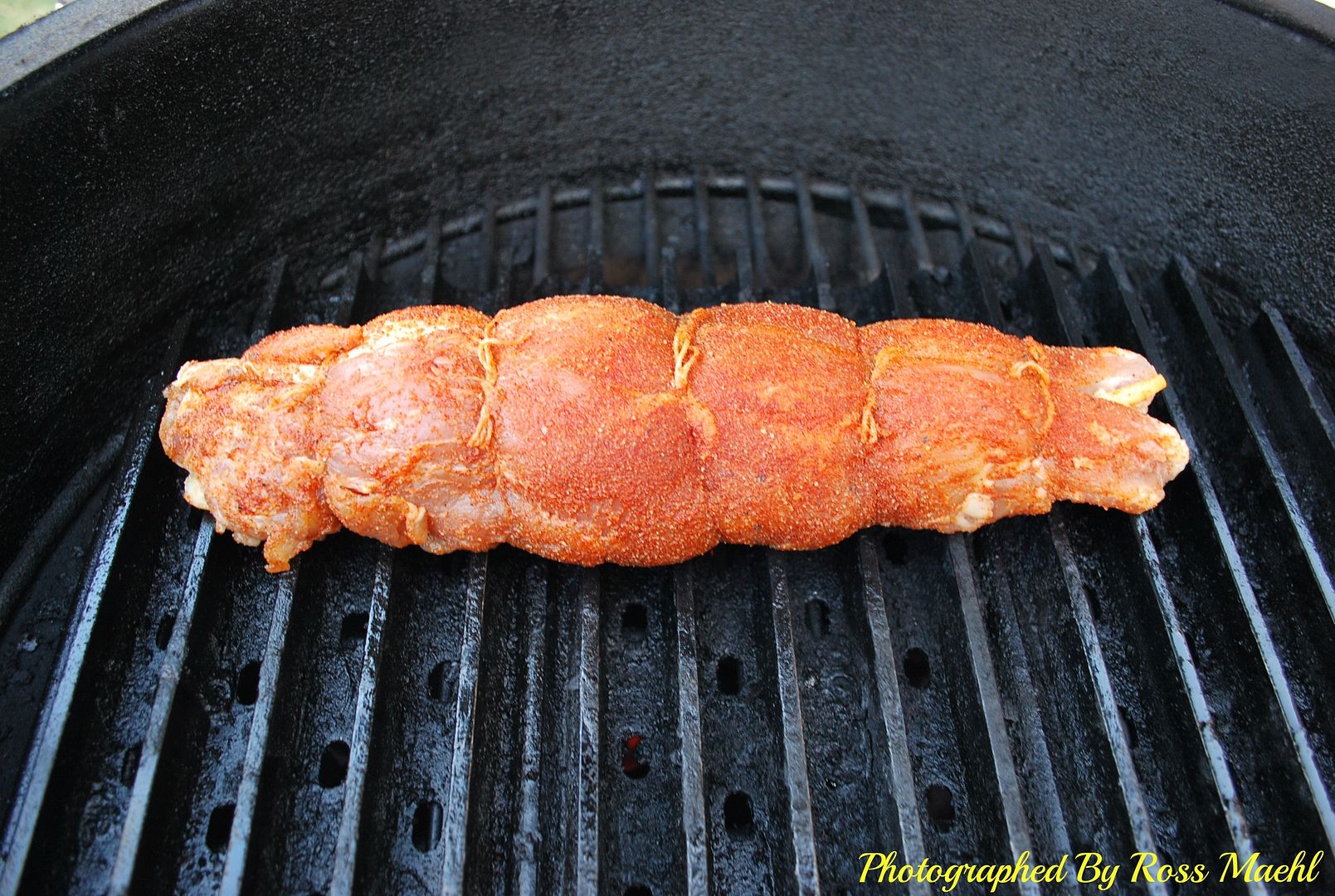 Now we are cookin.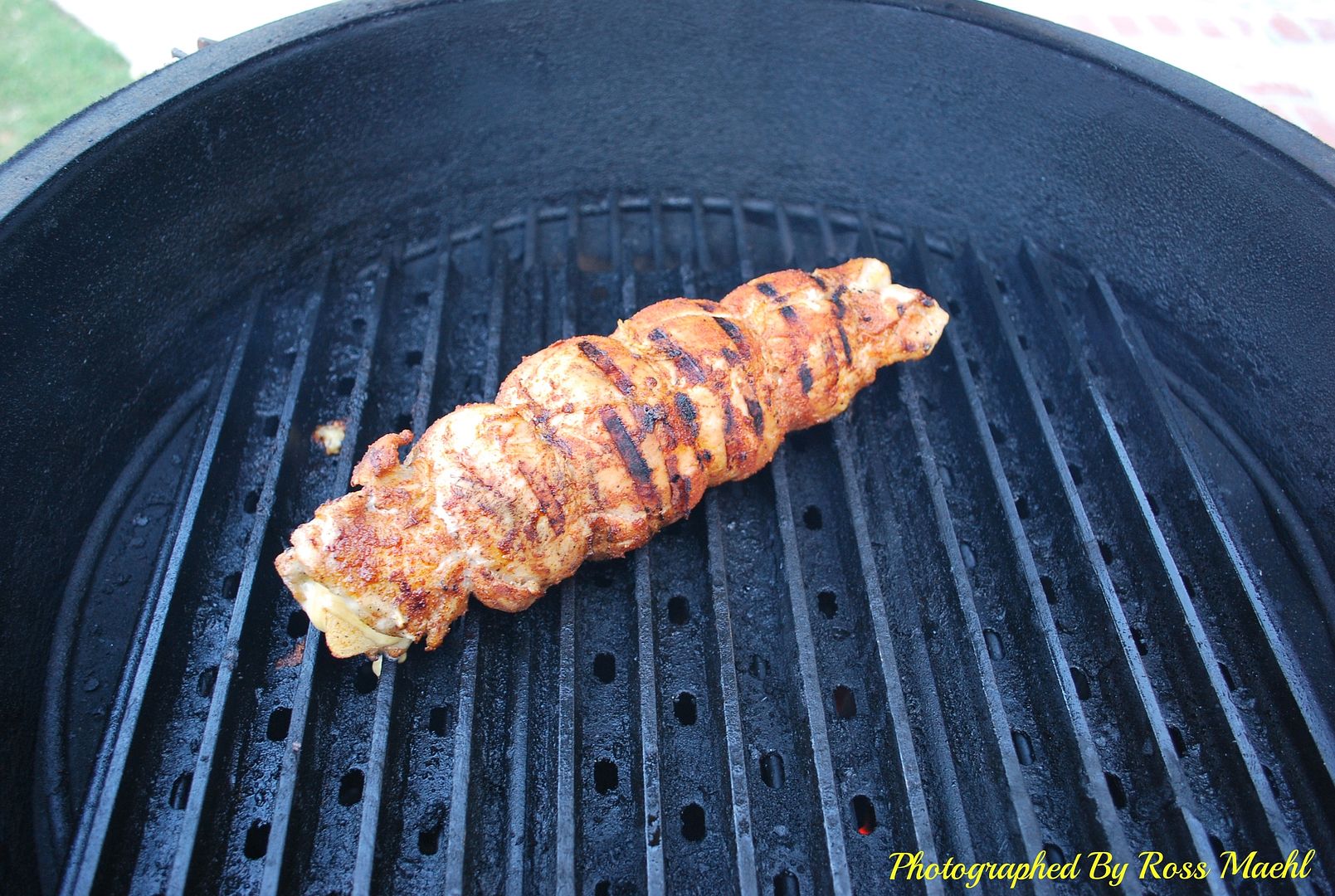 Pulling @ 135* interior then a rest.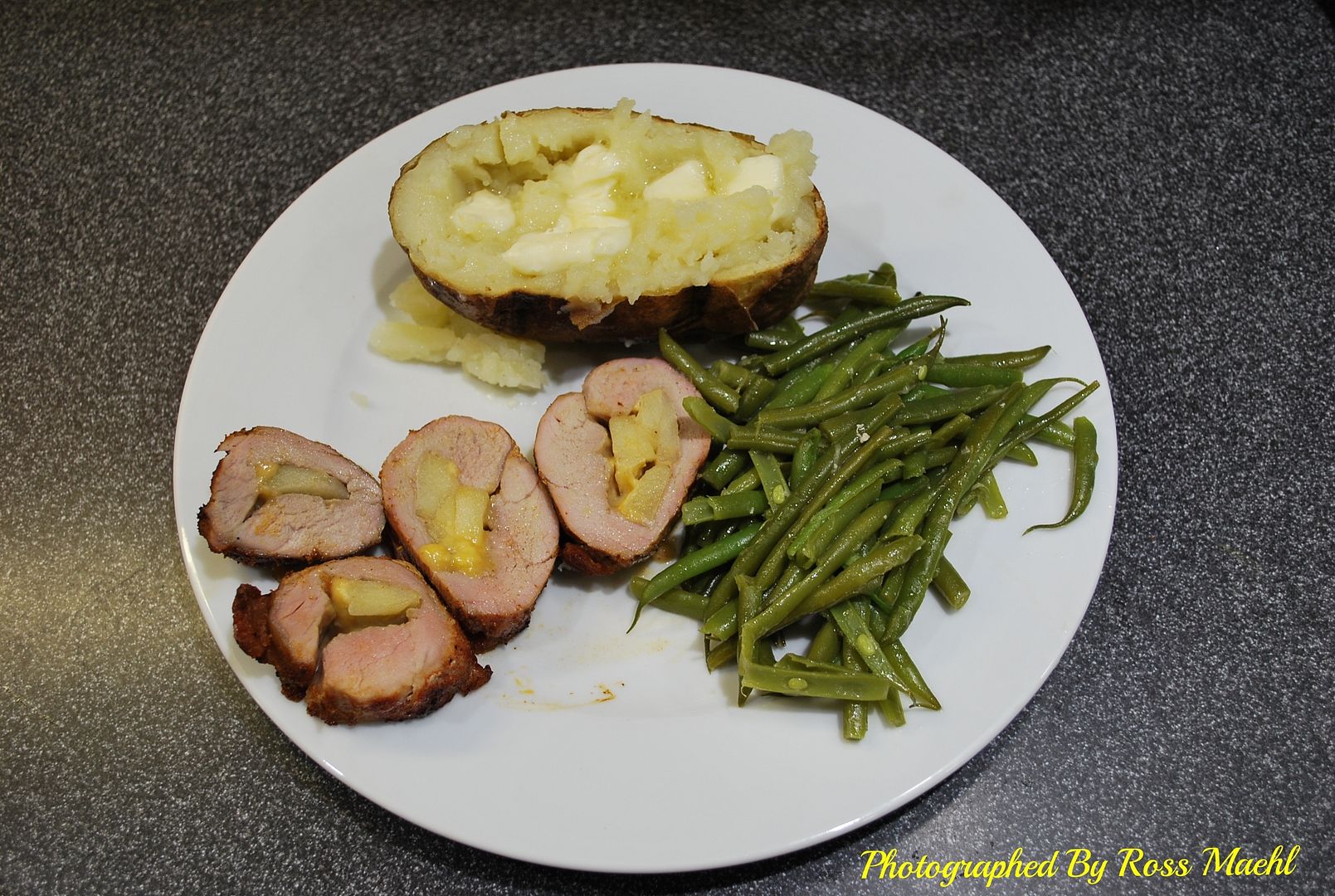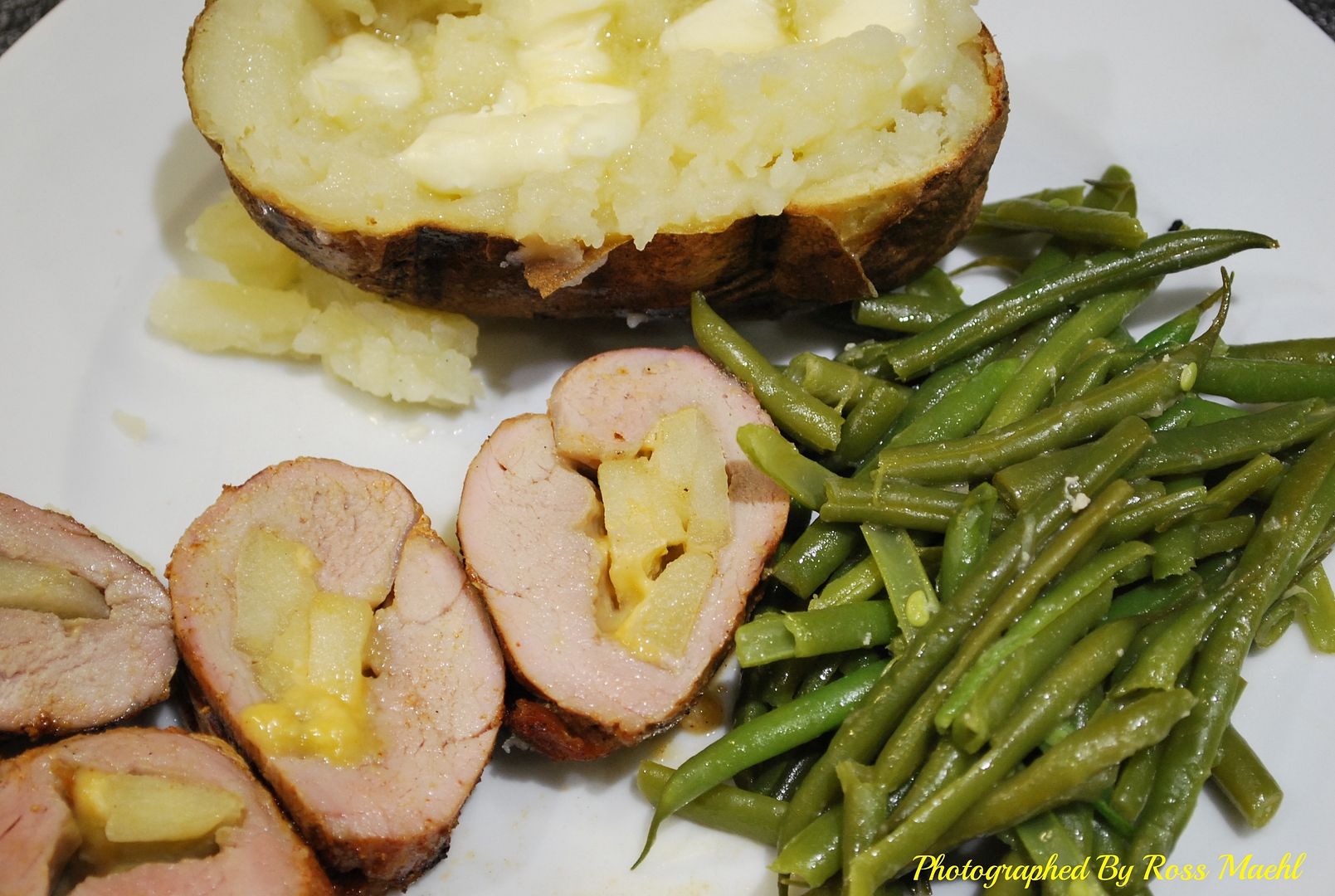 Served with Haricot Verts French green beans and baked potato.
The stuffed loin was delicious as were the beans and potato,
I'm getting more and more keeper recipes.
Recipe: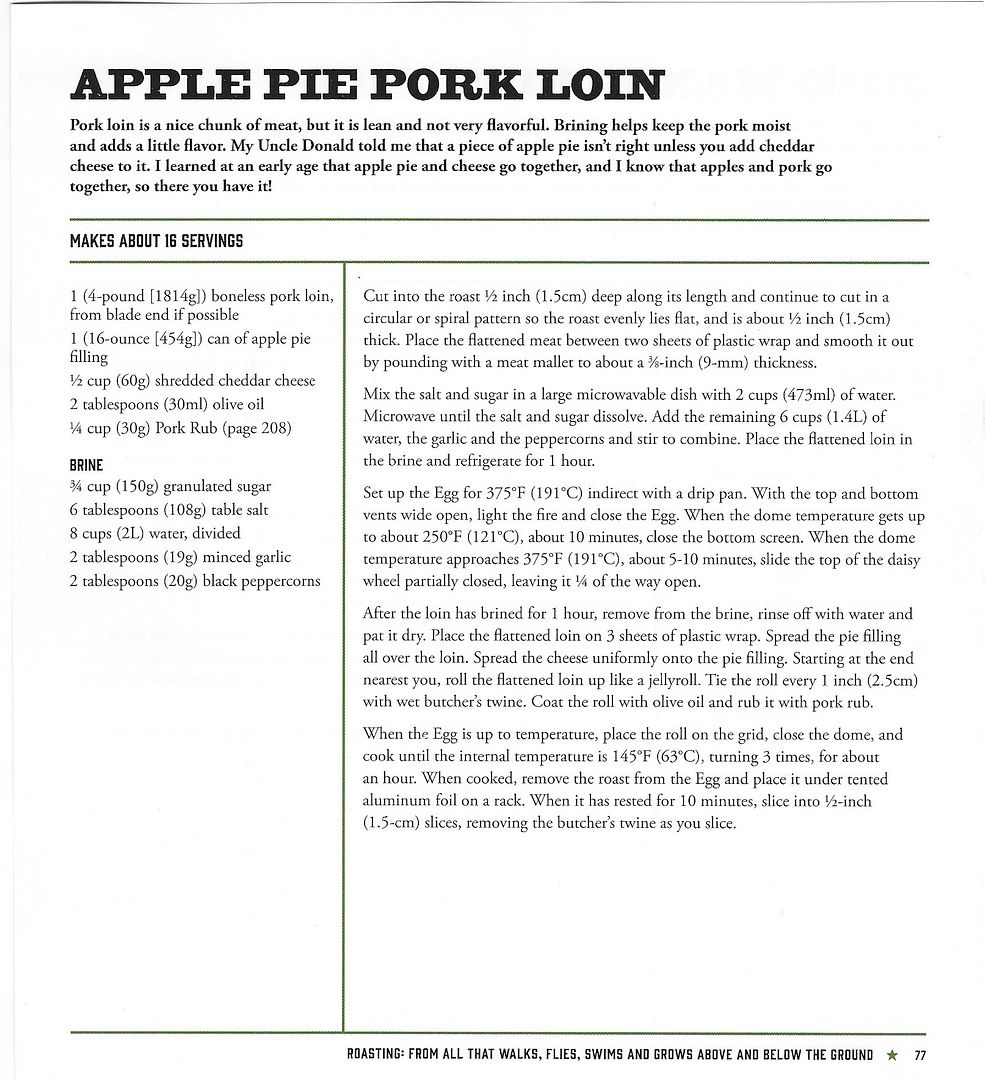 Thanks for lookin!
Ross