Started @ 8AM Saturday morning I saut'ed onions, bacon
until soft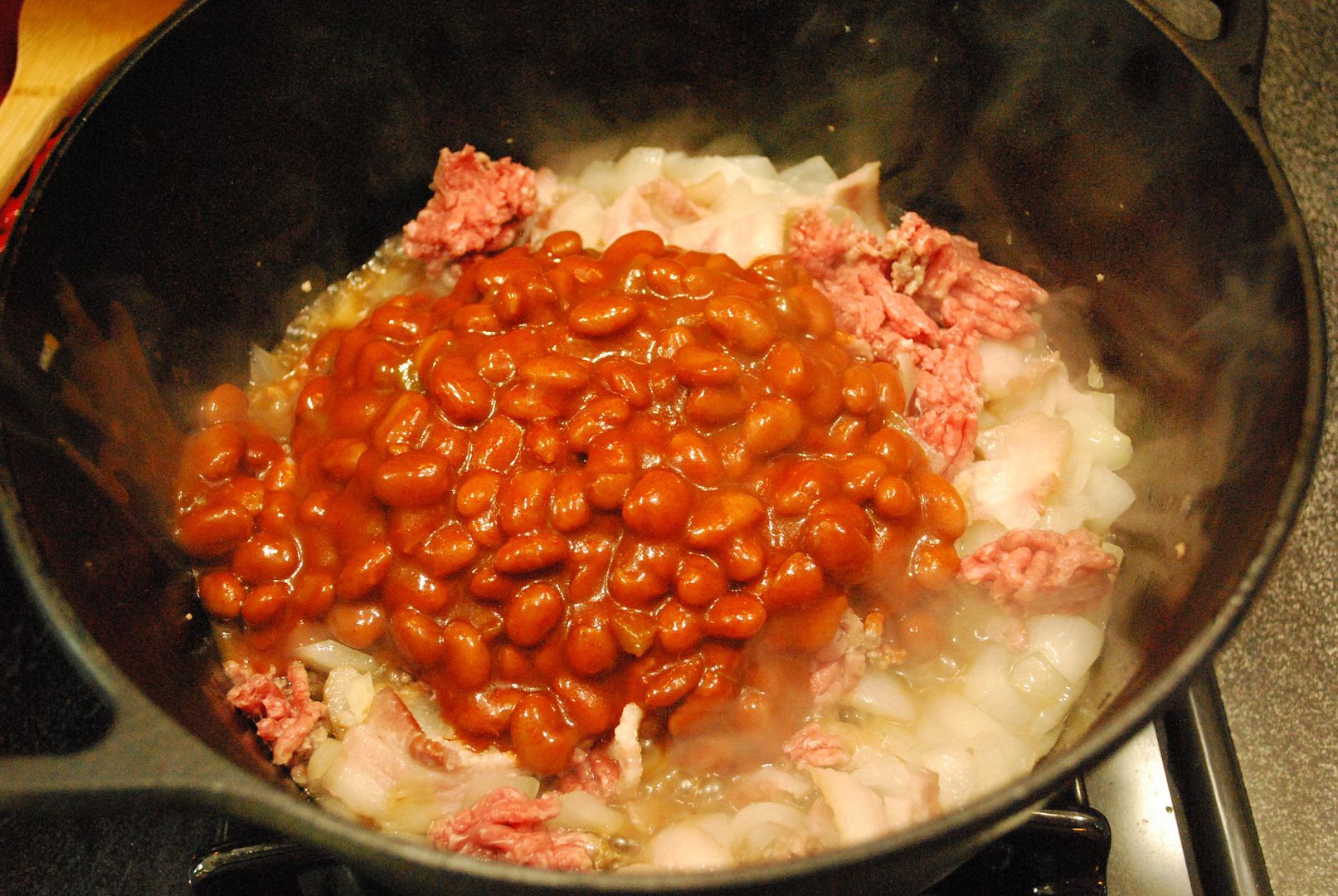 Added 1# ground chuck and Bush's Grilling Beans
(Texas Ranchero)4 1 lb.5 oz. cans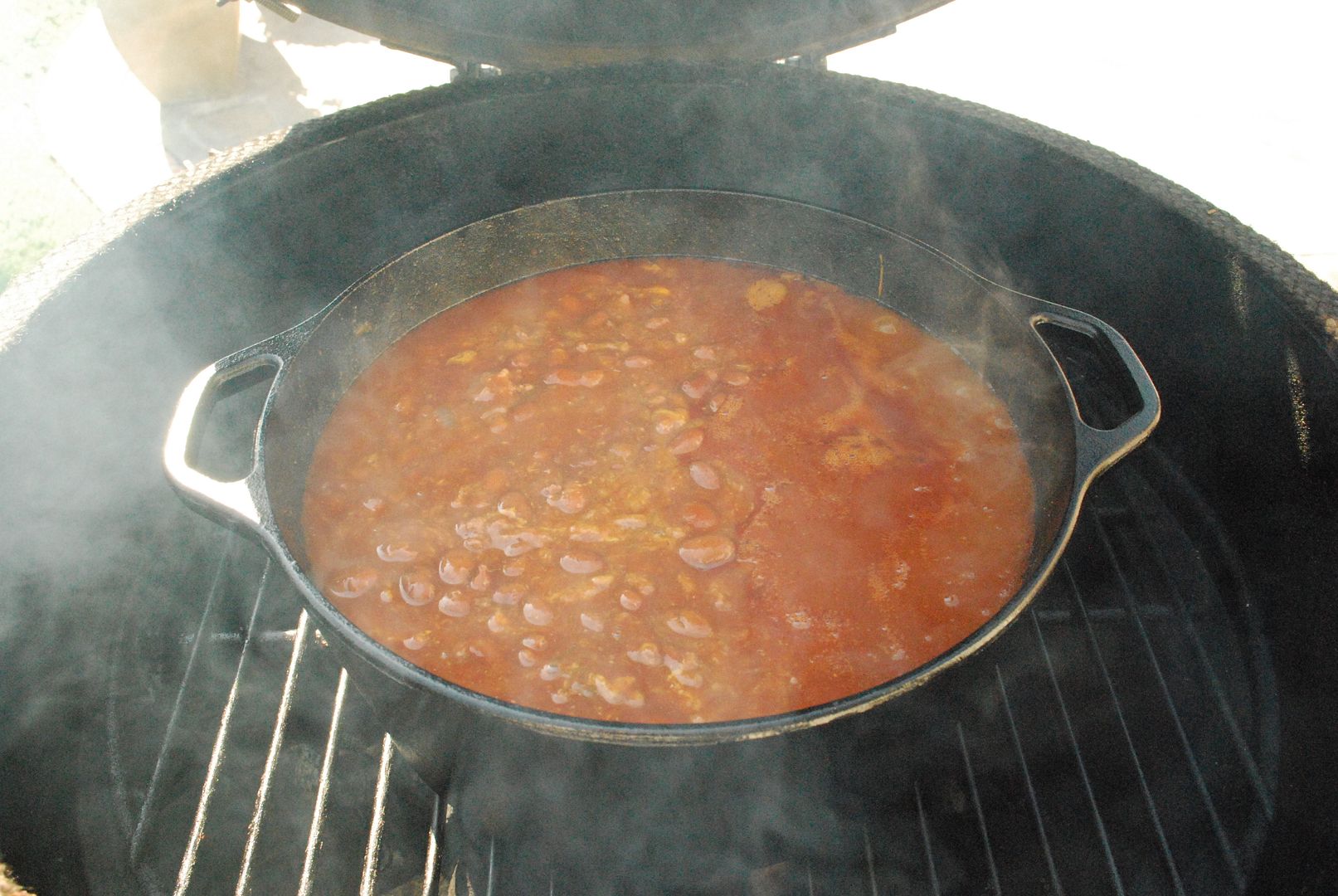 The rest of the seasoning 1/4 C Maple syrup 1 C Brown Sugar
1 C chopped Sweet Onion 1/4 C
1/4 cup Grandmas
Original Molasses
1/4 cup Heinz Ketchup
1/4 cup Apple
Cider Vinegar
4 Tbs prepared Frenchs Yellow Mustard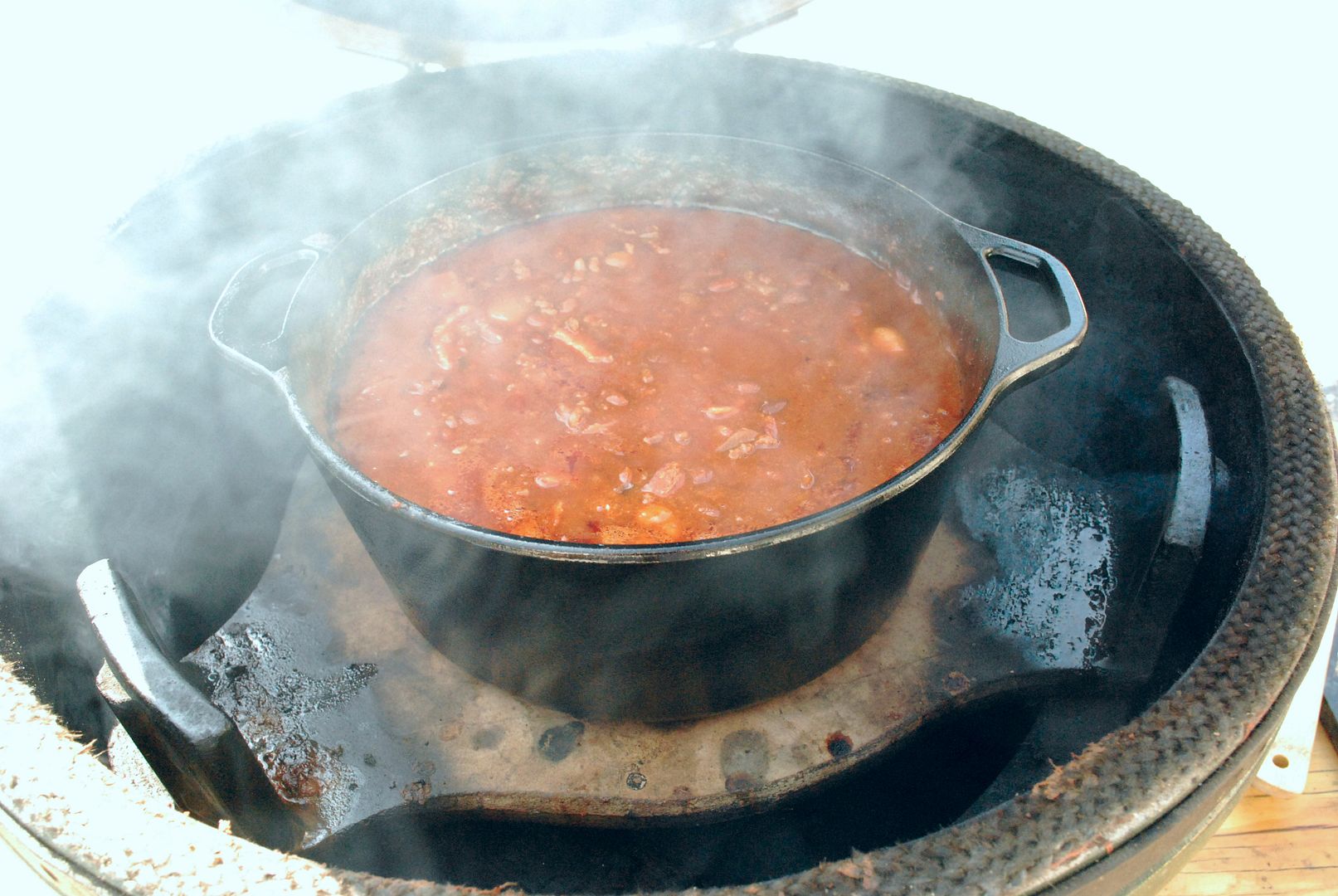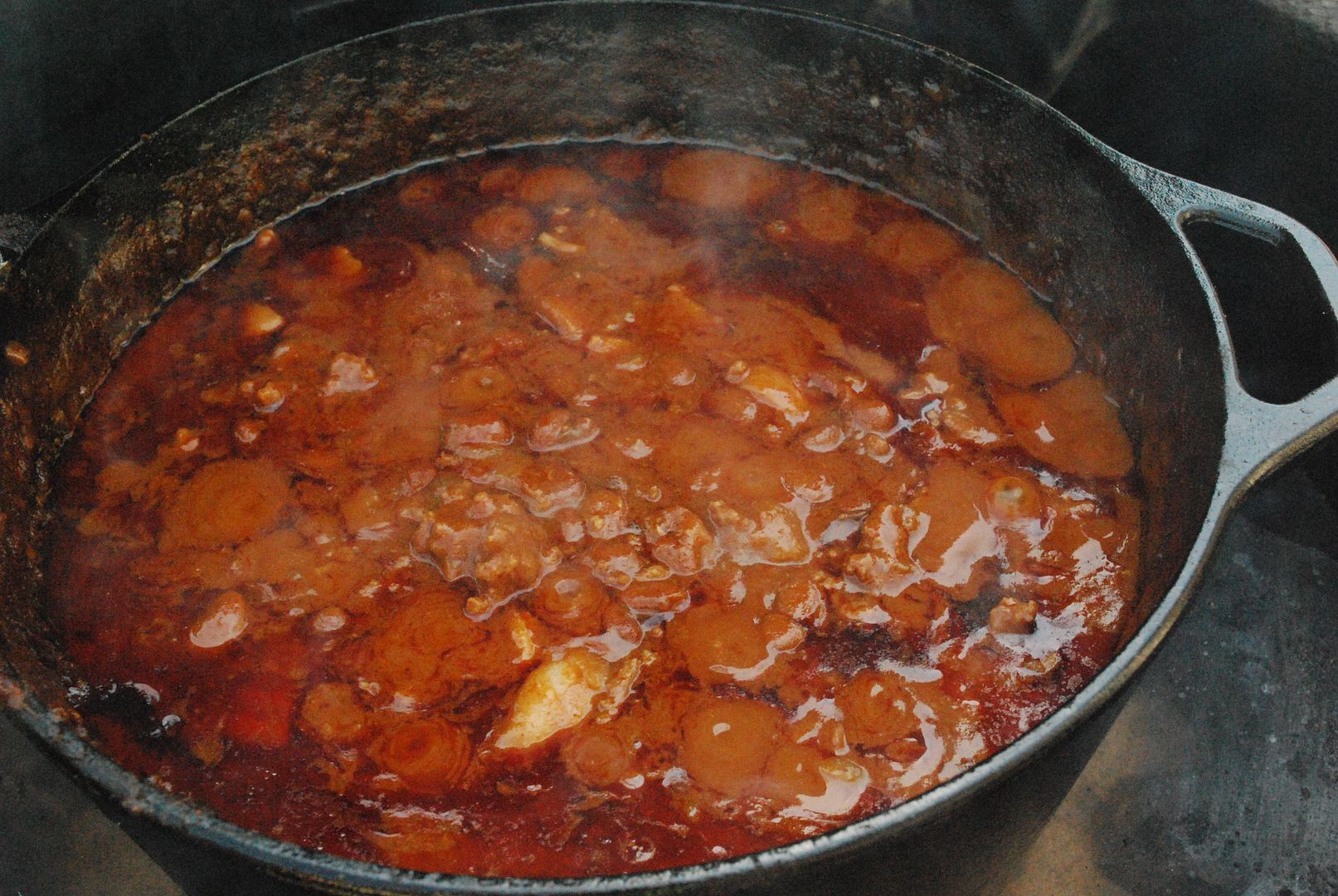 Then indirect @200* for 3 hrs.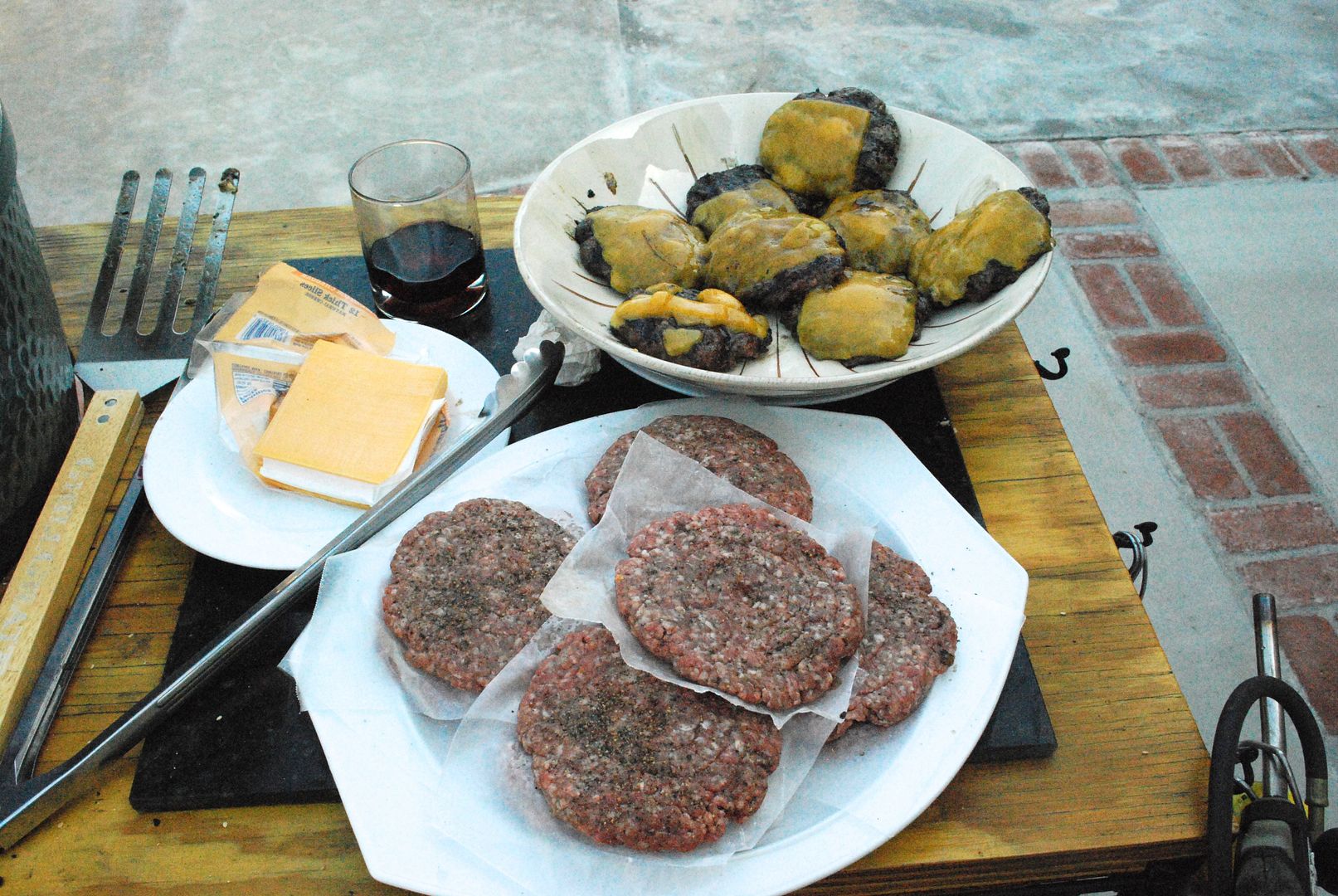 Jackie made up 20 paddies I grilled them on the grill grates.
Jackie also made a wonderful potato salad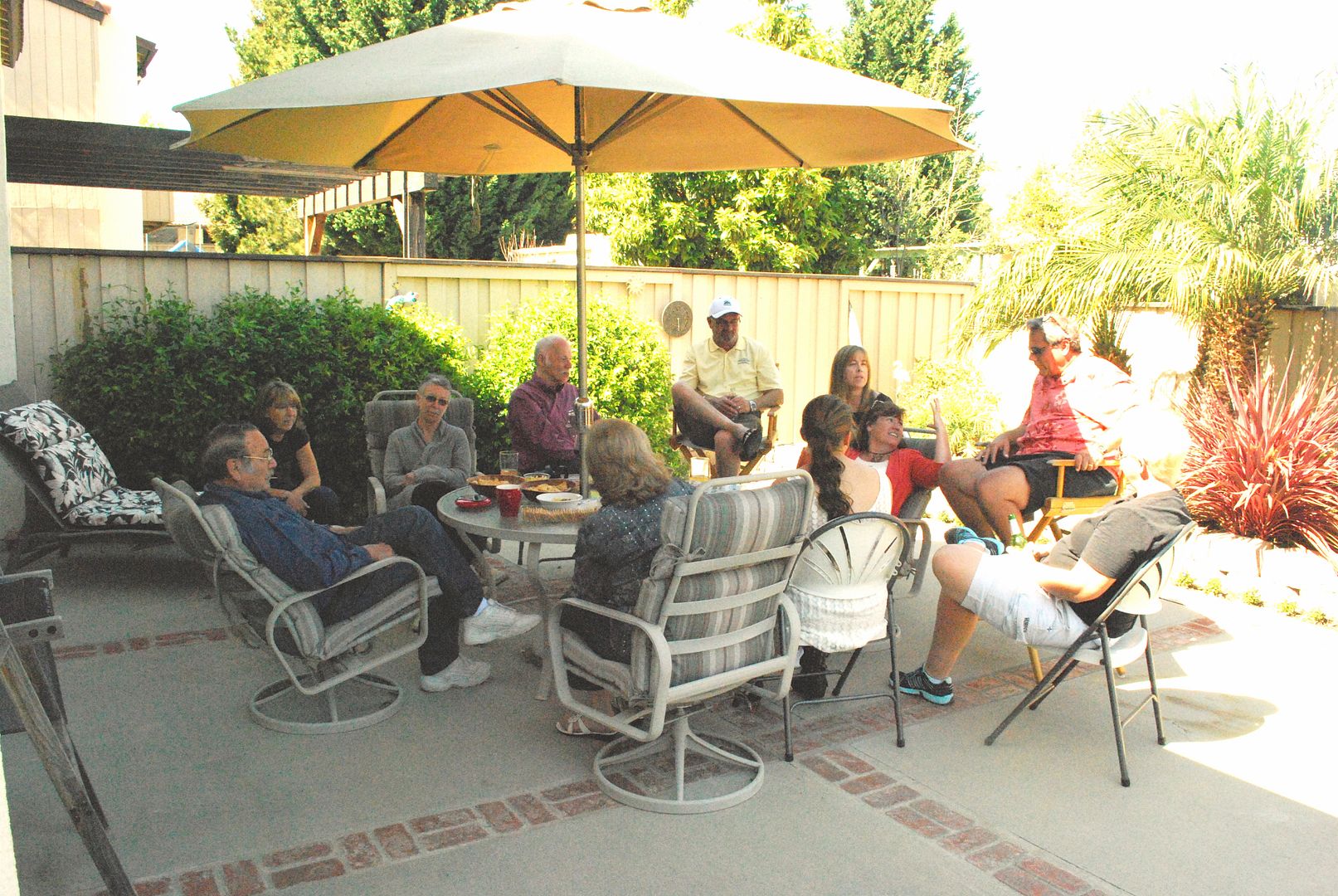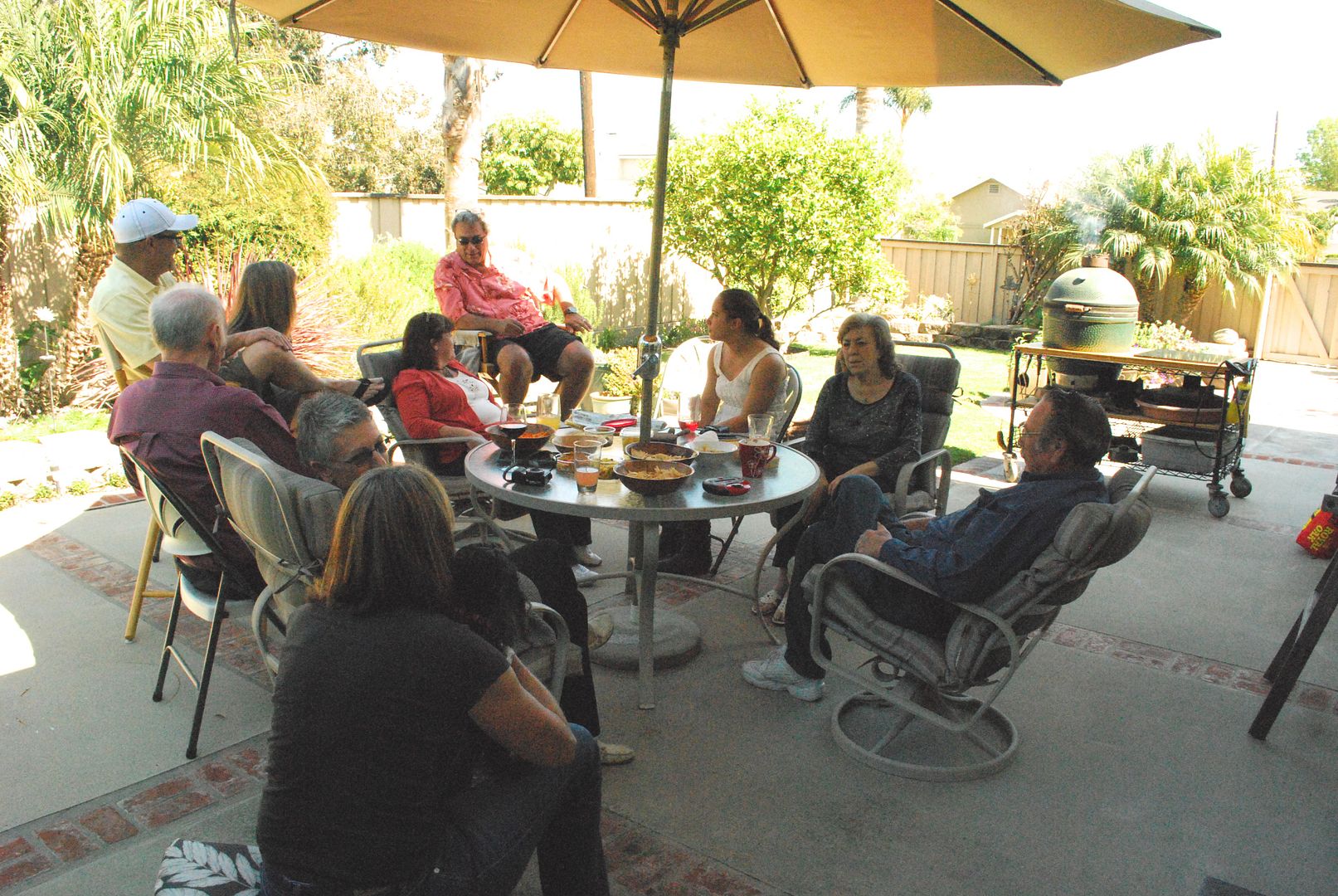 The Family Clock wise starting with Jackies
brother in law Johny in the blue shirt, Jackie with Sadie,
her cousin Terry and her husband Jim, son in law Brian
and daughter Kim, in red niece Frances and
nephew Jeff, in the sun daughter Laura,
her daughter Loren, Jackies sister Janet
We had a wonderful time with the family and looking forward
to the next time.
Ross