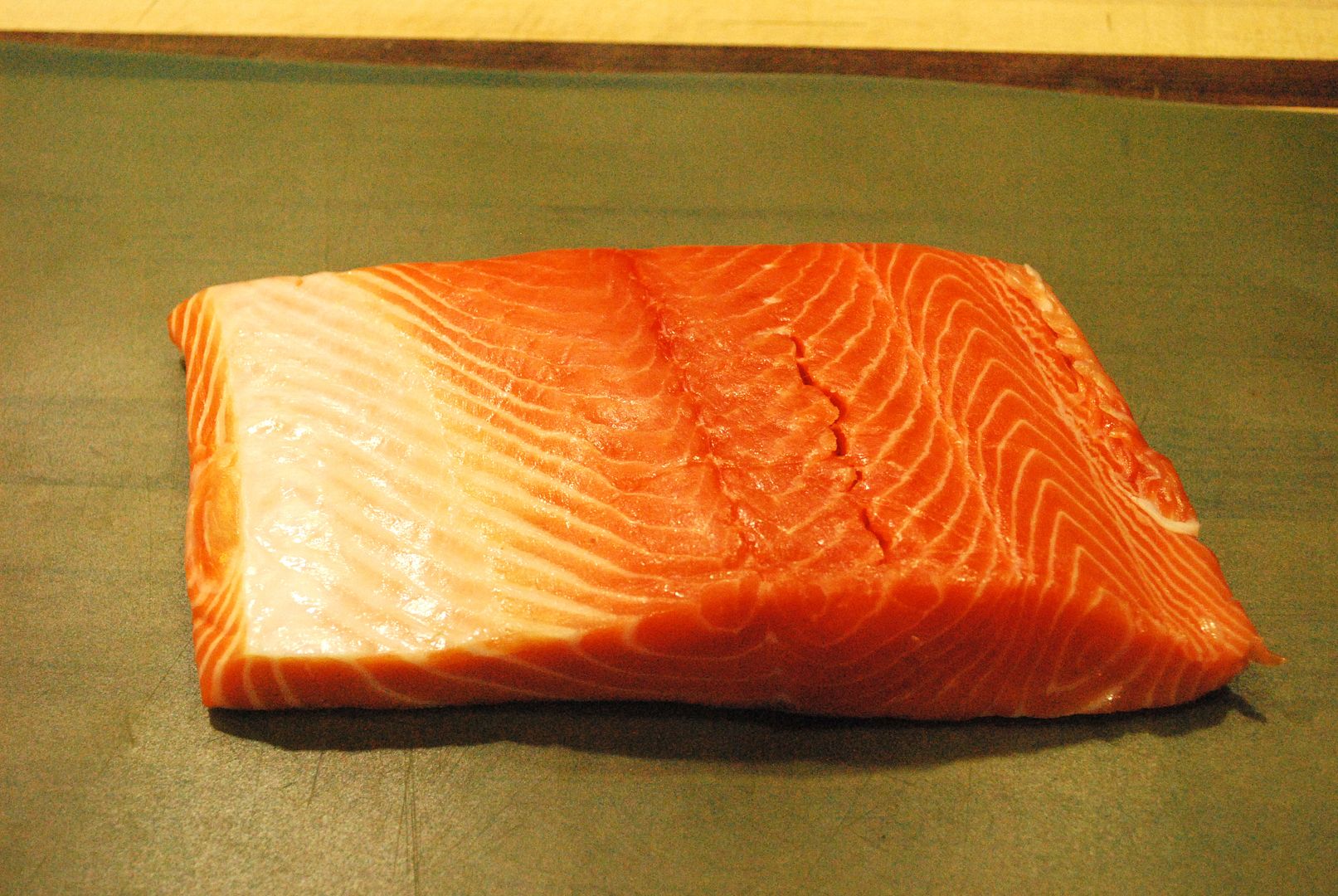 A little over a pound of King Salmon.
Cedar plank soaked in water with butter on the top.
Seasoned with Dizzy Pig Raging River Rub and Chipotle Rub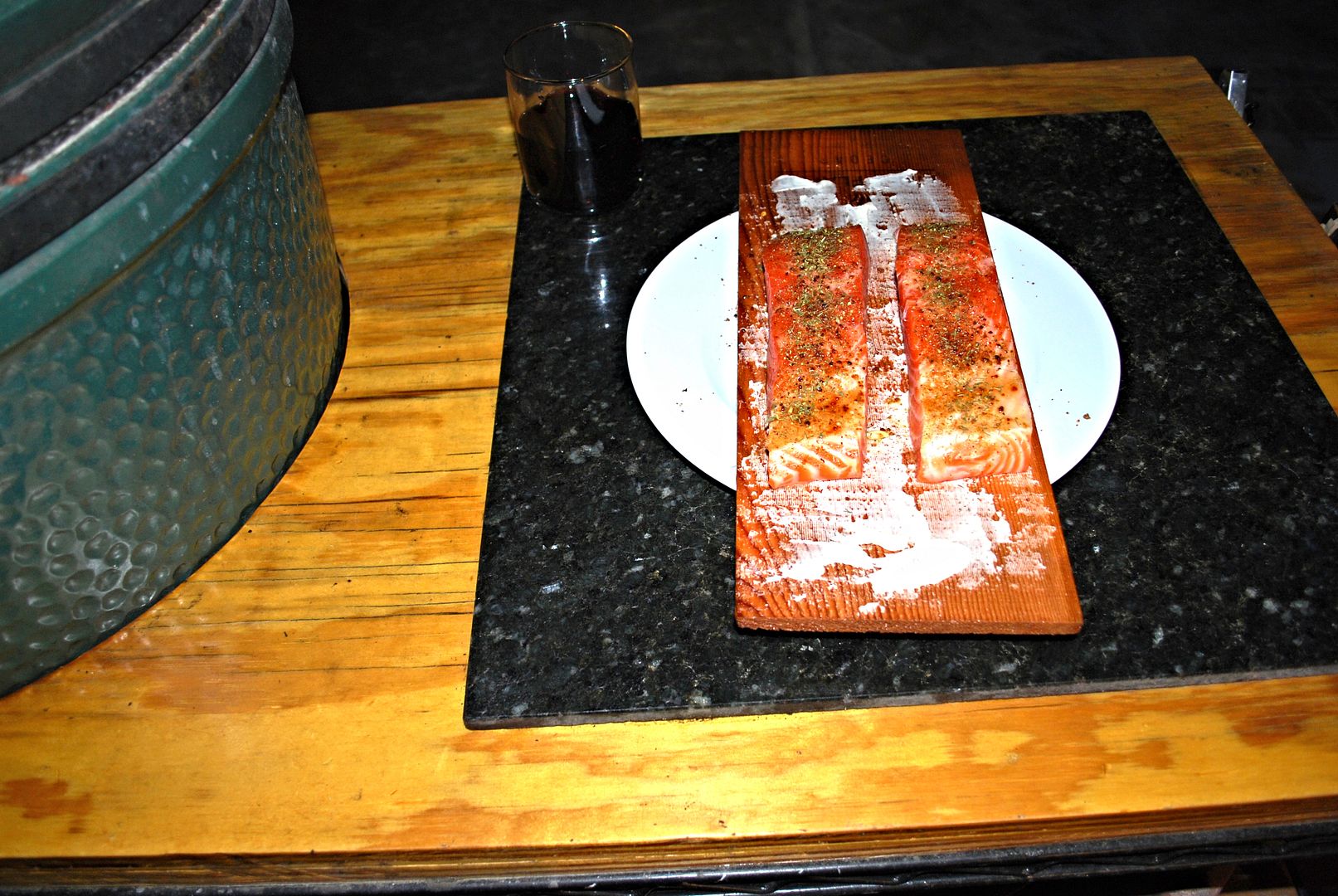 On the Grill @450* with dome closed.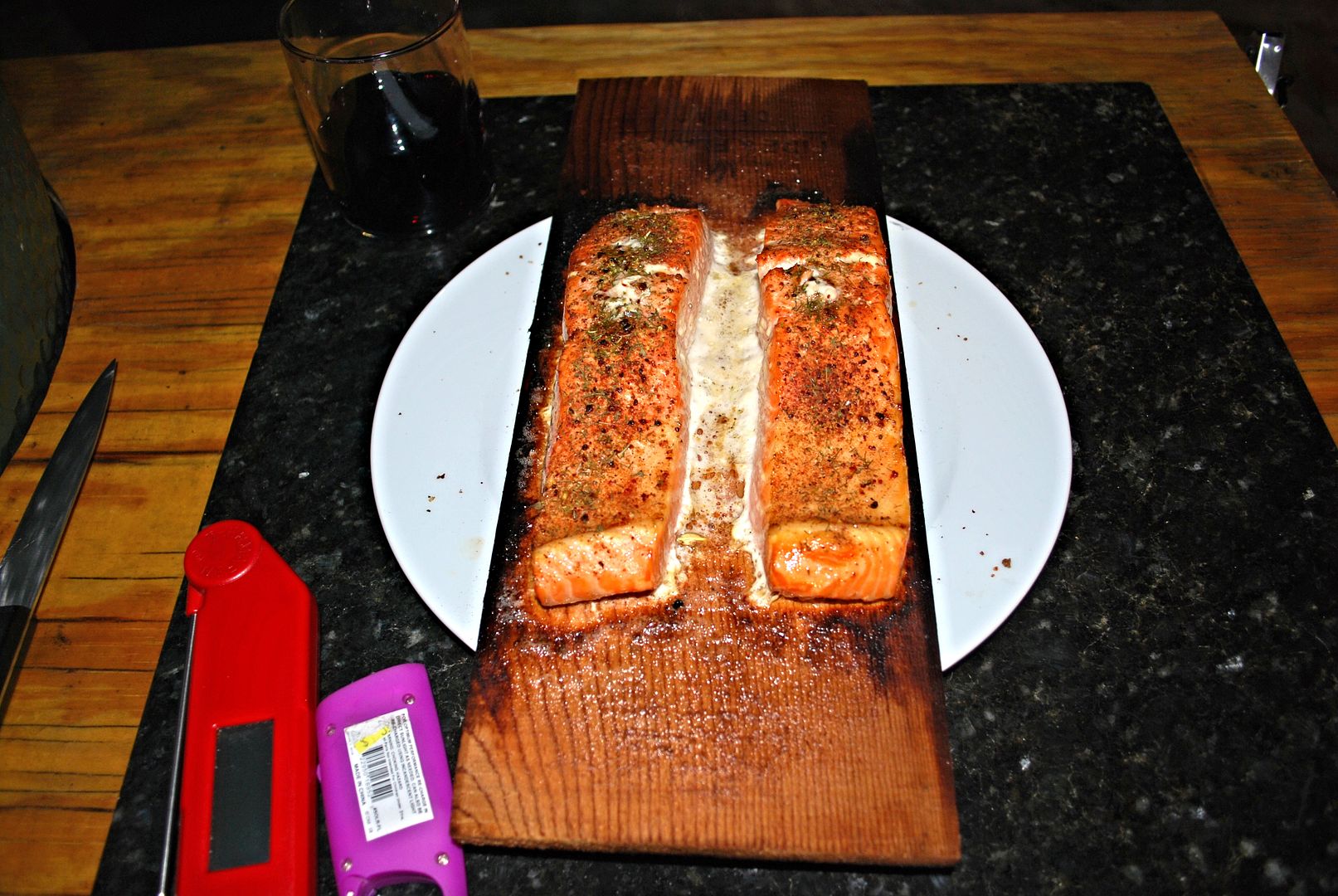 Pulled @ 20-min.
Served with Mac and Cheese, and Saute Brussels
Sprouts. The Salmon was cooked just right
and wonderful after this I well always soak the Cedar in
White Wine.
Thanks for lookin

Ross