Saturday Jackie and I had my Brother Cal and our Sister-in-law
Carol to play a round of golf and dinner. They live in
Redondo Beach well the traffic on the 101 freeway
was bumper to bumper it took them 3-hrs. to get here,
We couldn't change the T time because there was a
Tournament starting right after our T time so
we had a relaxing time in our backyard.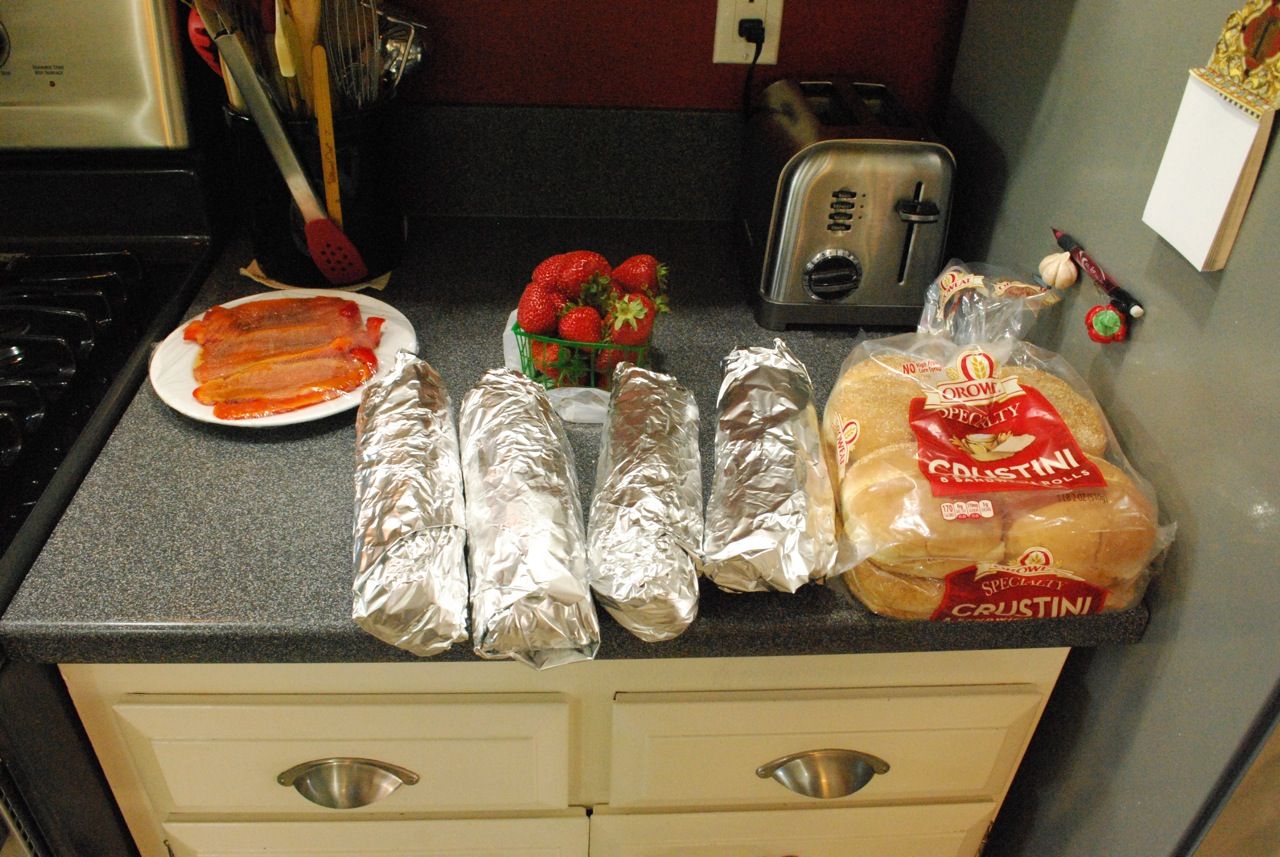 Fri. Jackie made the
Lamb
Burgers
and seasoned them, roasted
the Bell Peppers, made the Sauce so all she had to do on Saturday
was prep the corn.To make the corn you pull the husk back
leaving intact remove the silk then soft butter all the kernels salt
and pepper then she halves Maui onions then makes thick
slices to encase the corn, then put the husk back
over the corn and double wrap with foil.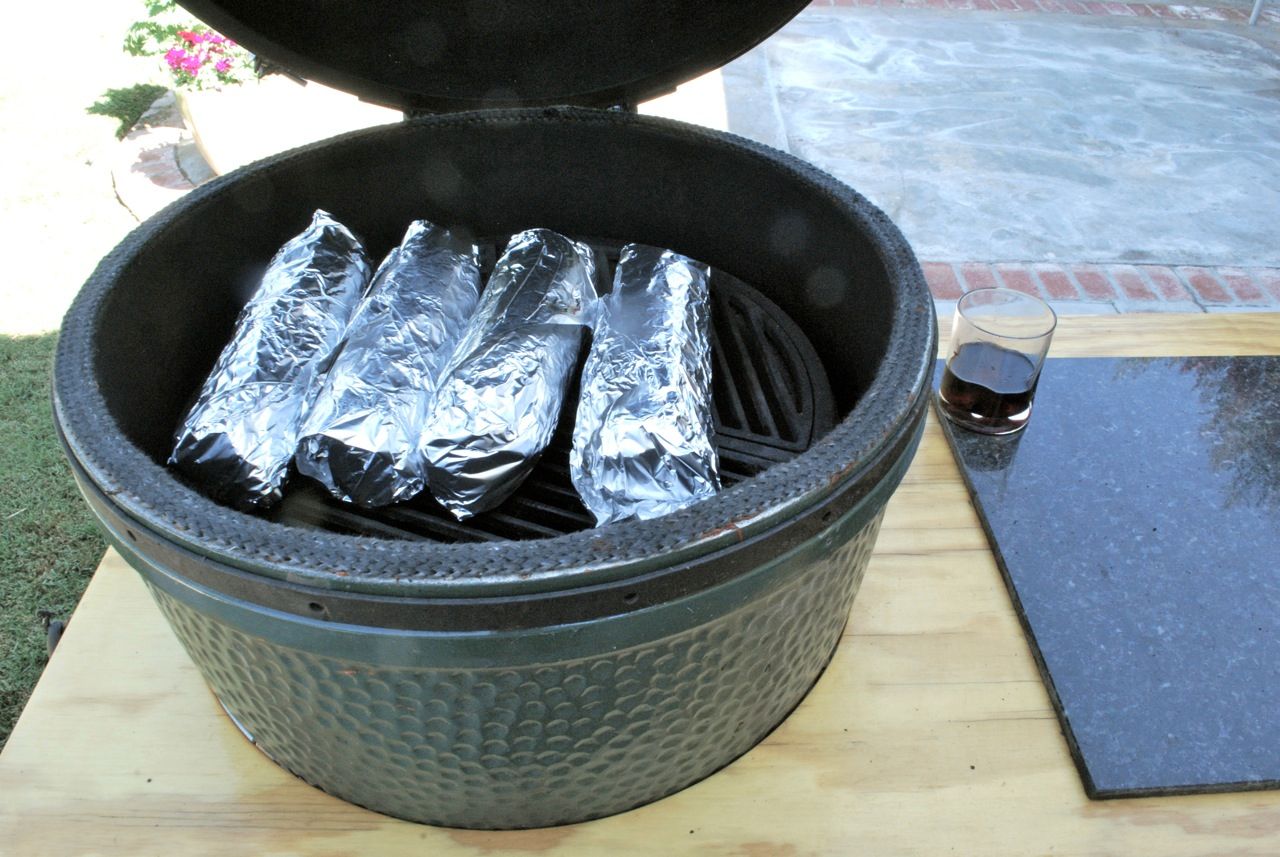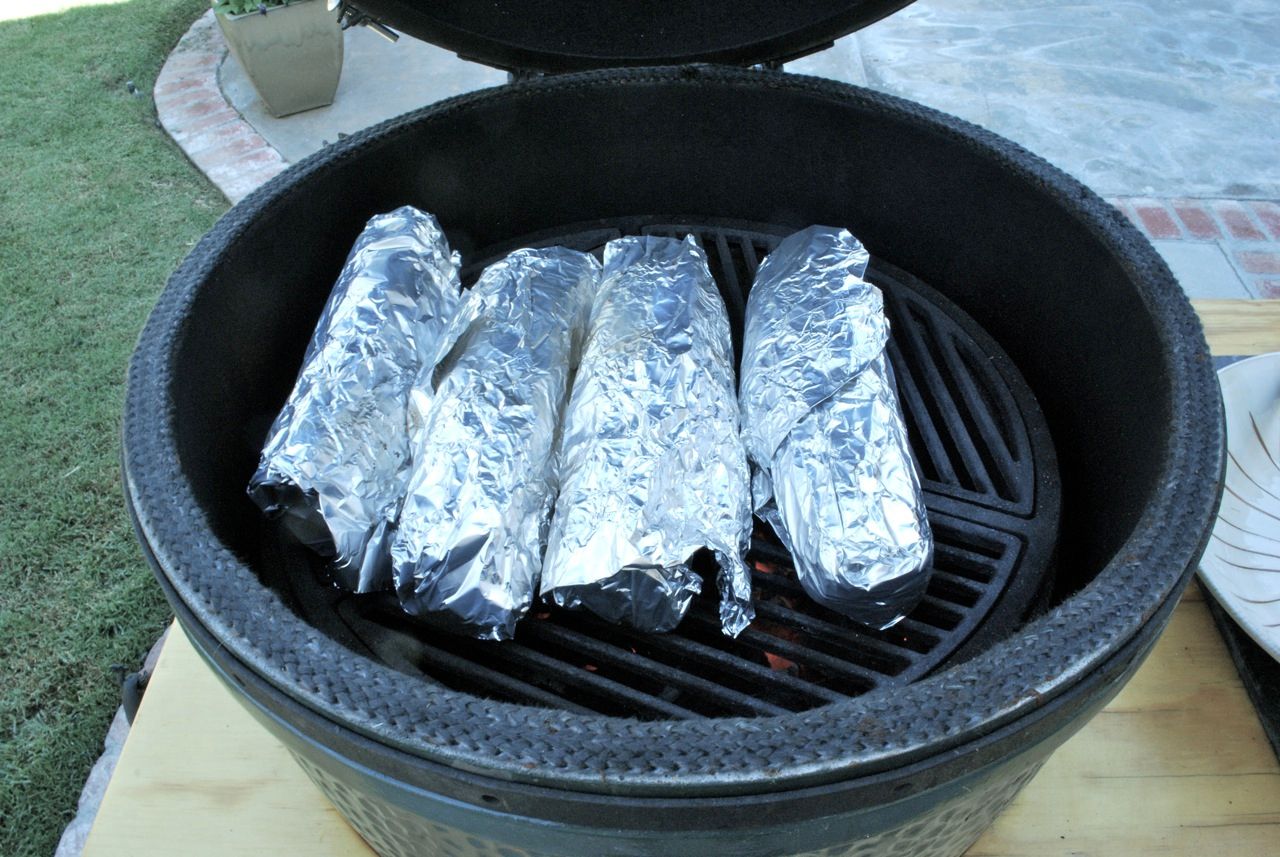 Put the corn on the grill @ 400* and turn every 10 min. for
50-min.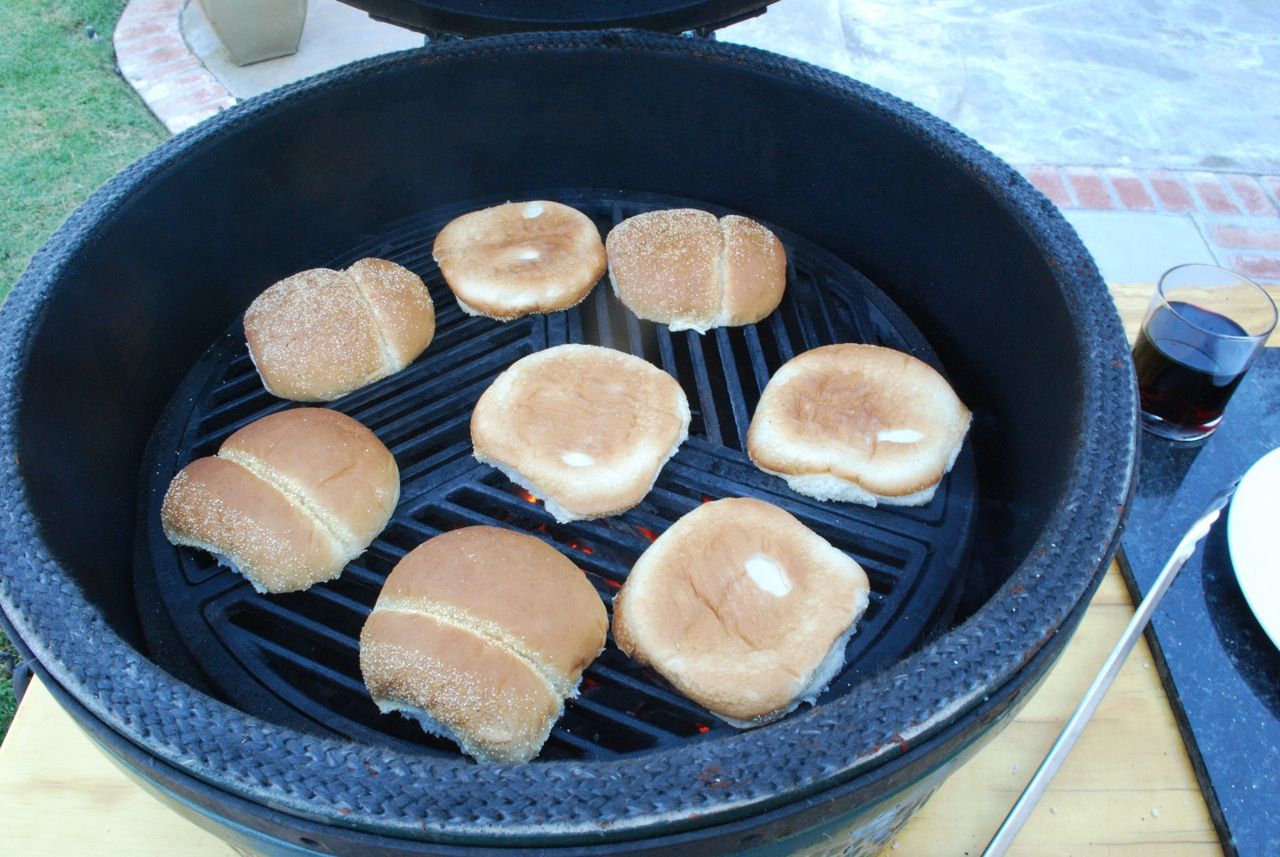 Browning the Crustini Rolls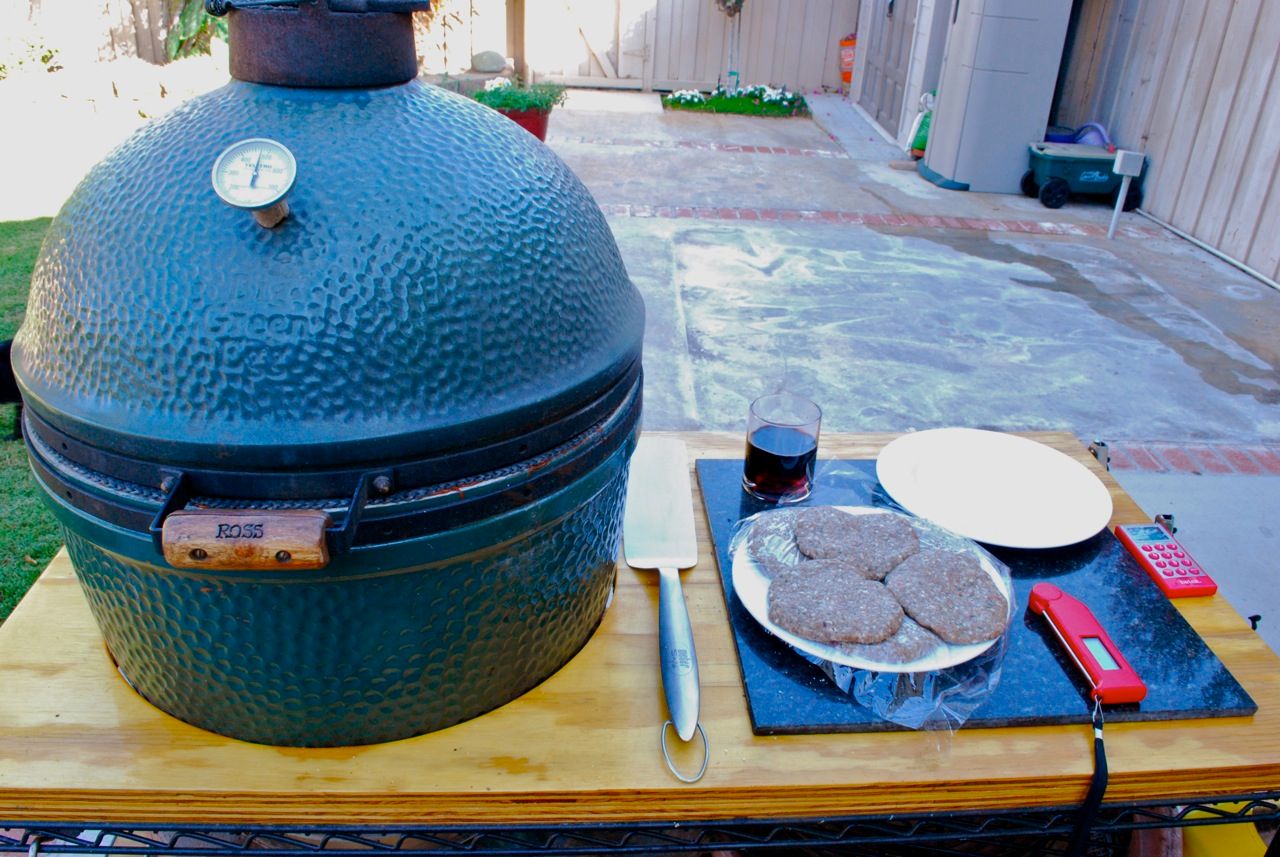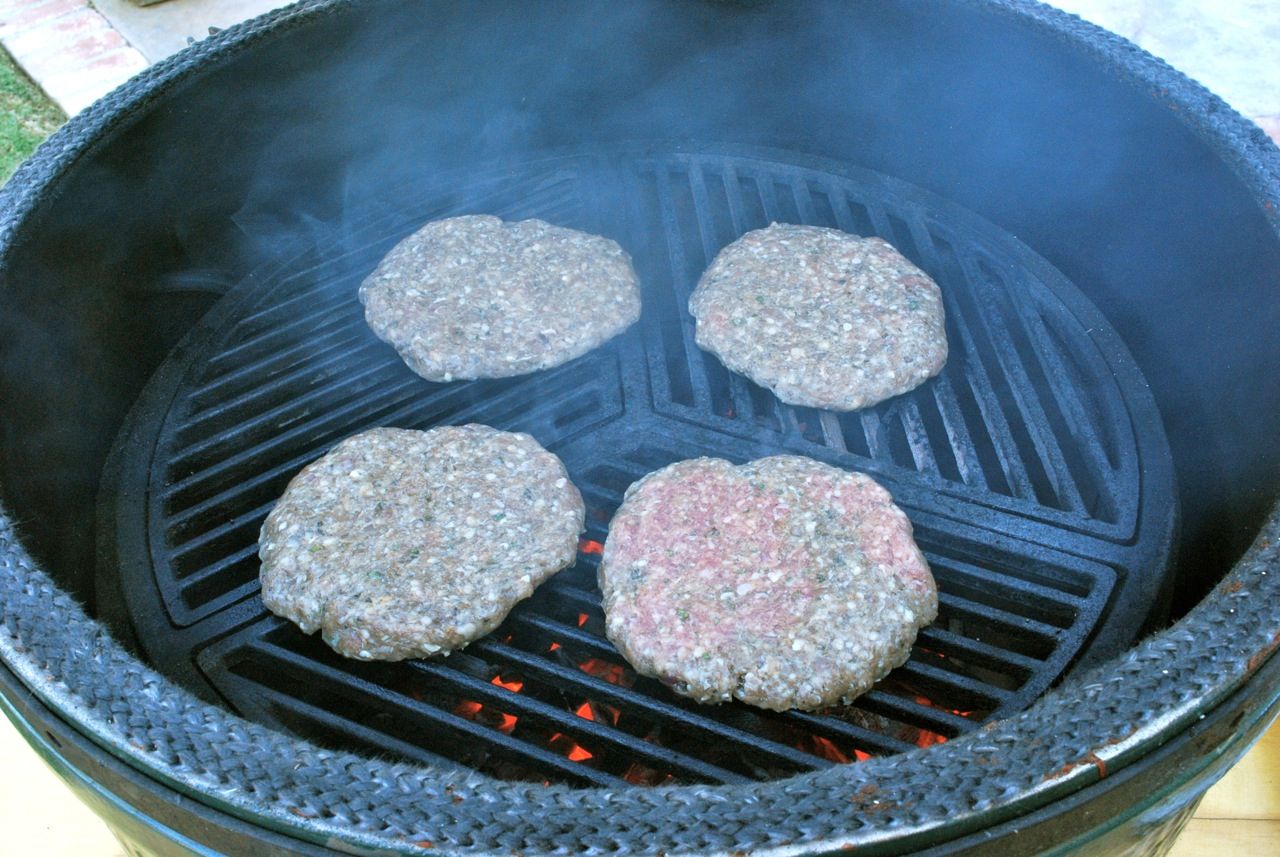 Grilled the
Lamb
Burgers
@ 475* about 2-min. a side interior
temp 125* and let rest for 10-min.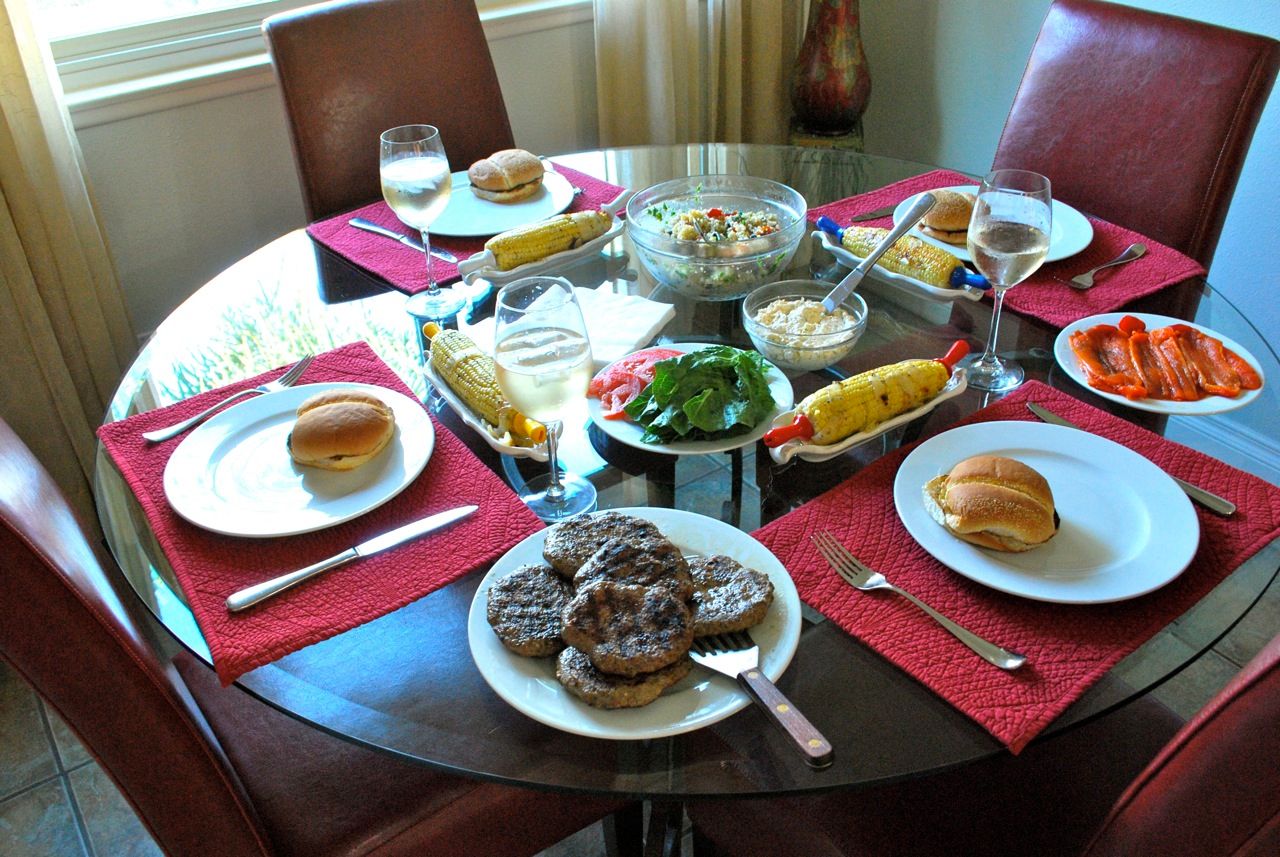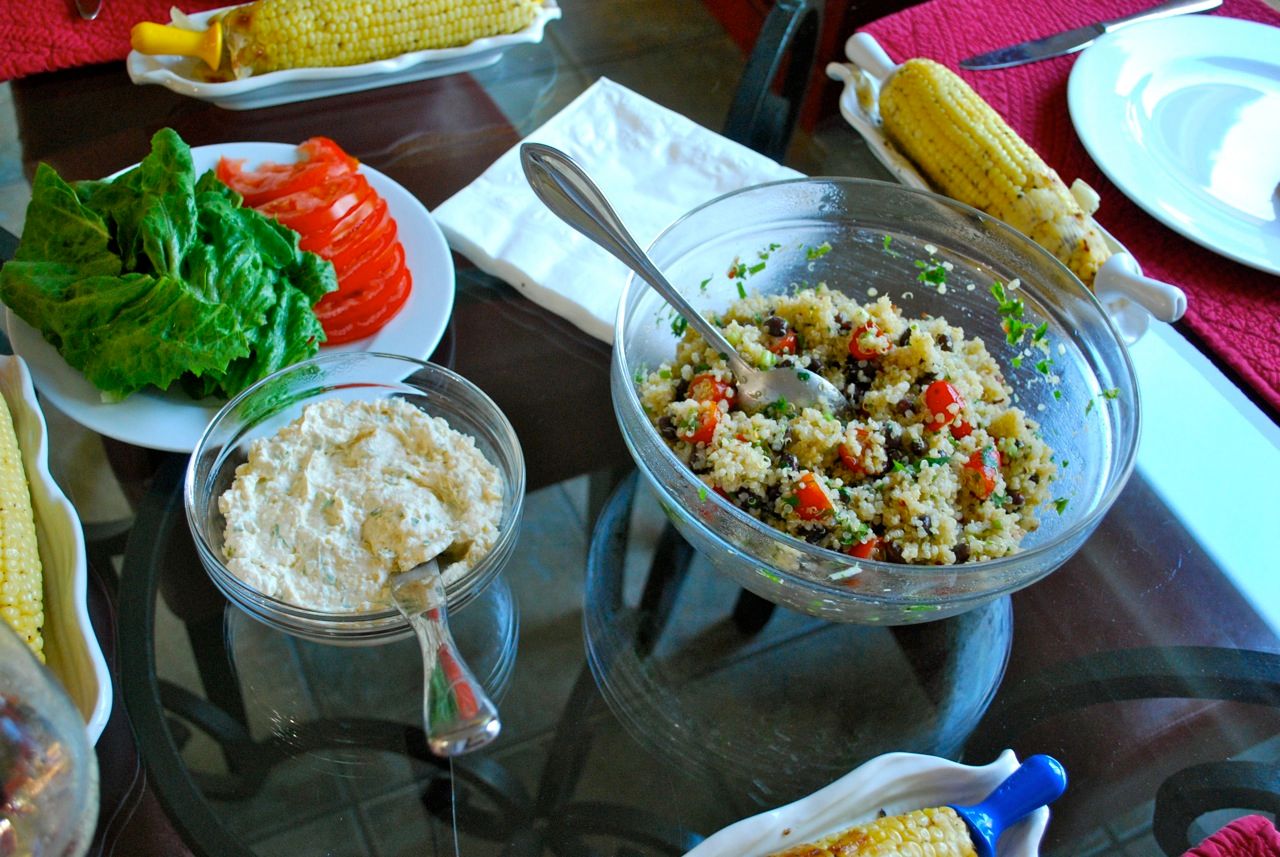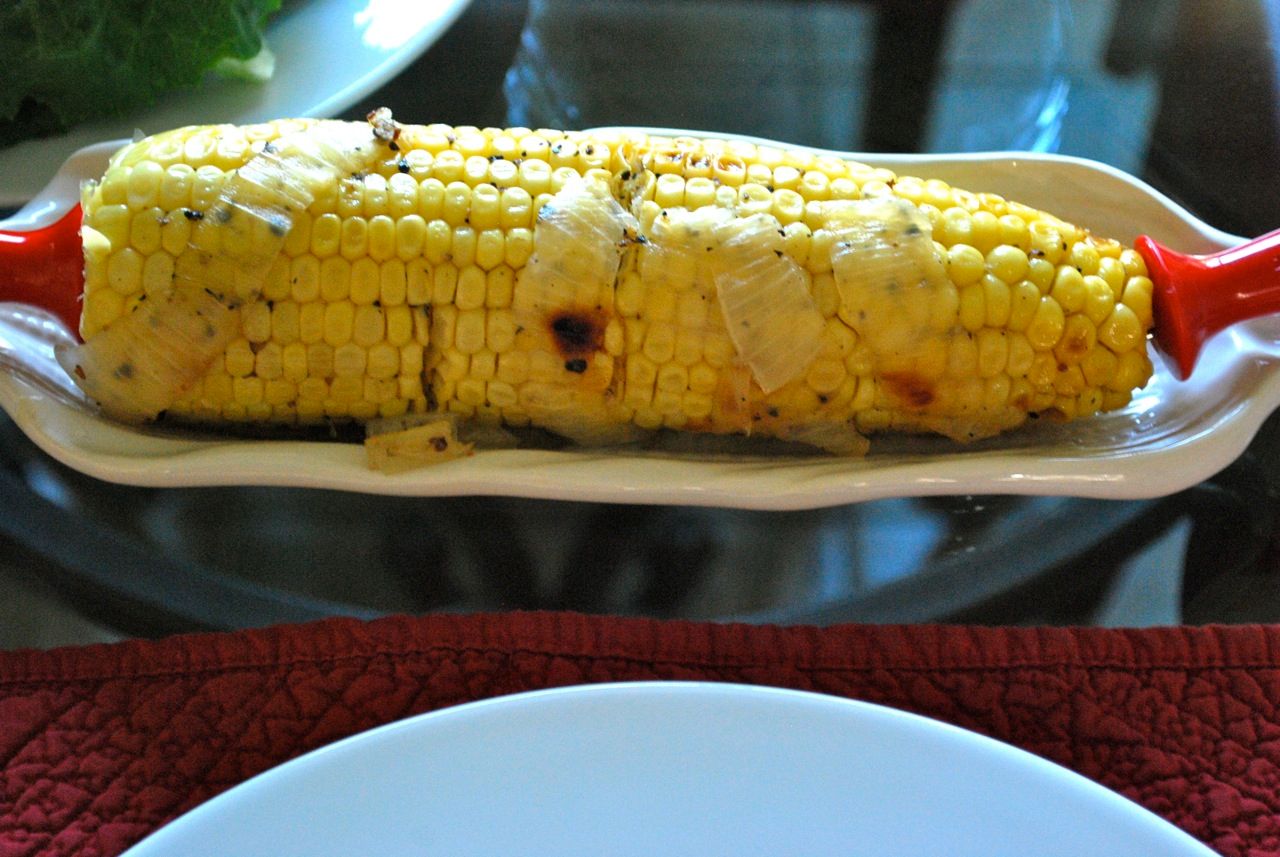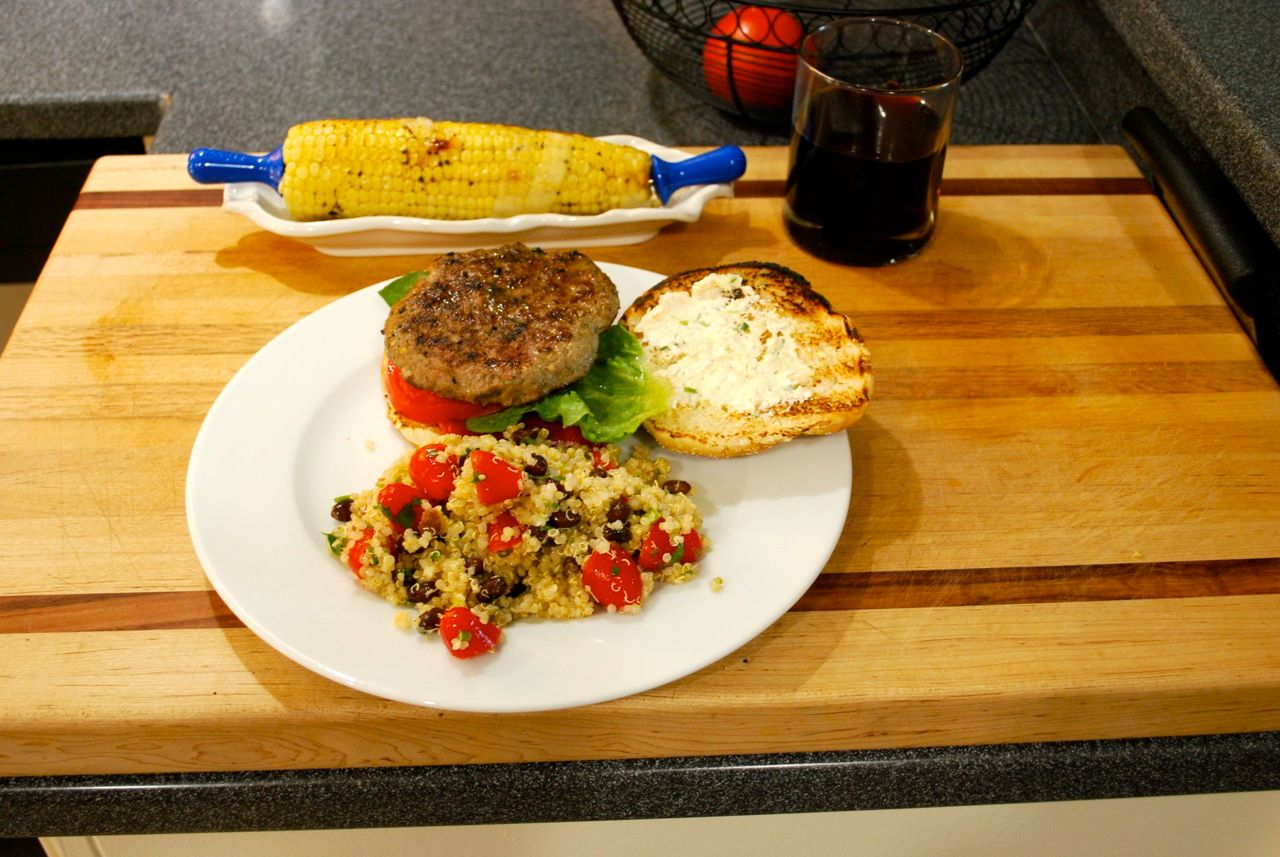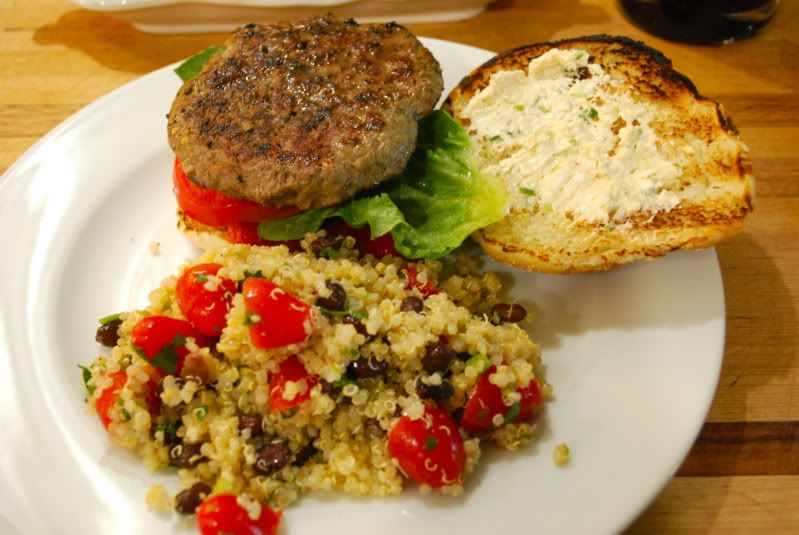 This was a truly a outstanding dinner fit for company
Recipe for Quinoa Slade :
http://allrecipes.com/recipe/zesty-quinoa-salad/
Thanks for looking
Ross