I first tasted this at The Eggs by the Bay Eggfest in
June of 20012, after Jackie finished cooking and cleaning up
we walked around to see who is cooking what.
Jackie came back with this Pretzel-Bacon Crusted
Brownie with Caramel Wine Sauce. That was
Heavenly. With Jackie at her sister reunion I
had time on my hands and this is what I cooked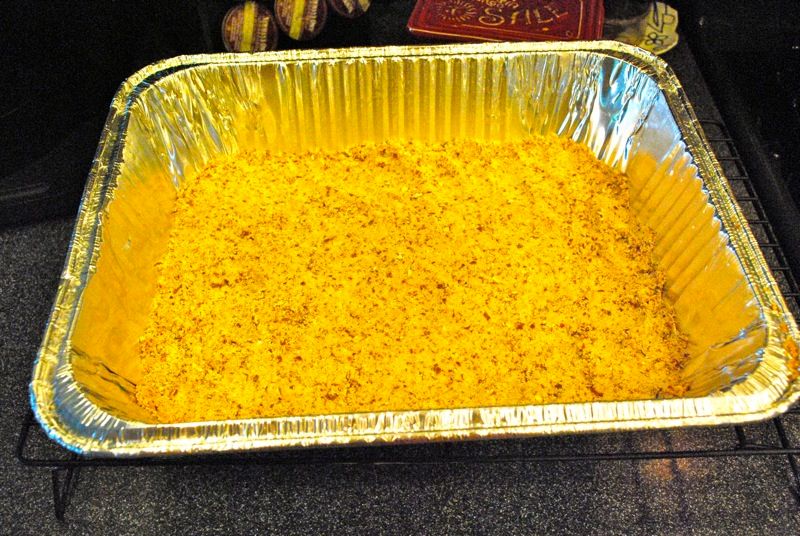 Started with the crushed pretzels, butter, and sugar and
pressed it into the bottom of a 11x13 foil pan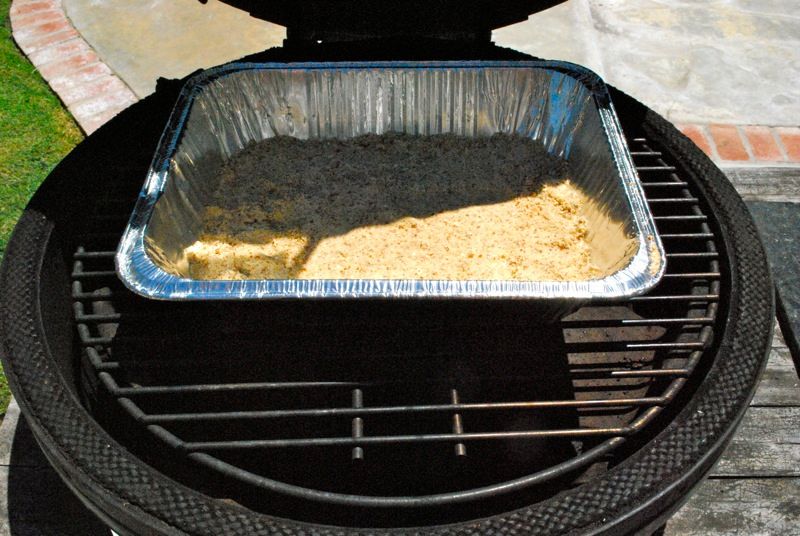 On the Egg for 10-min.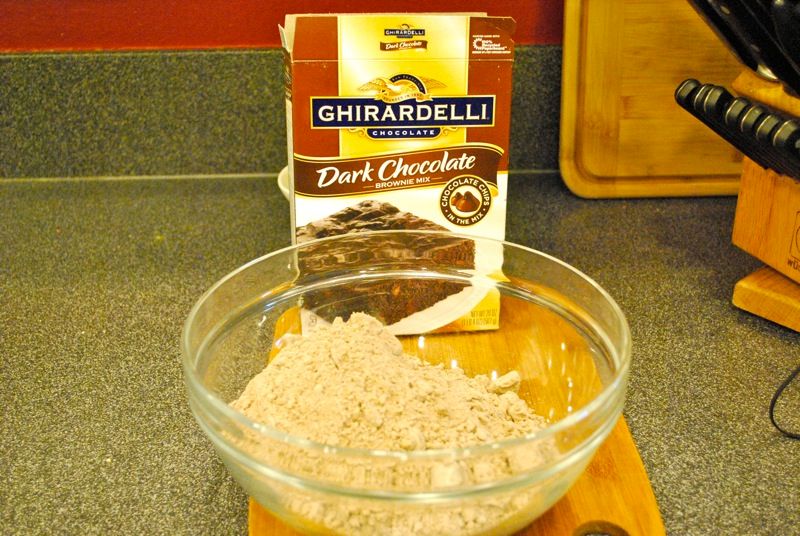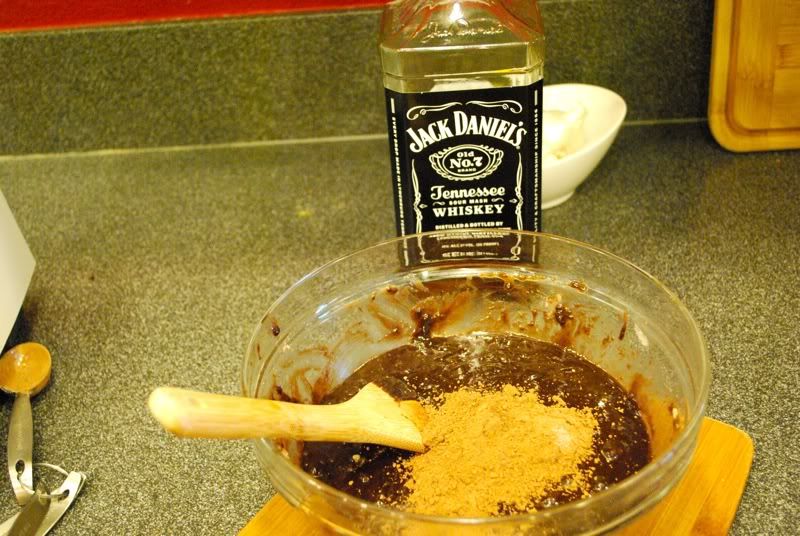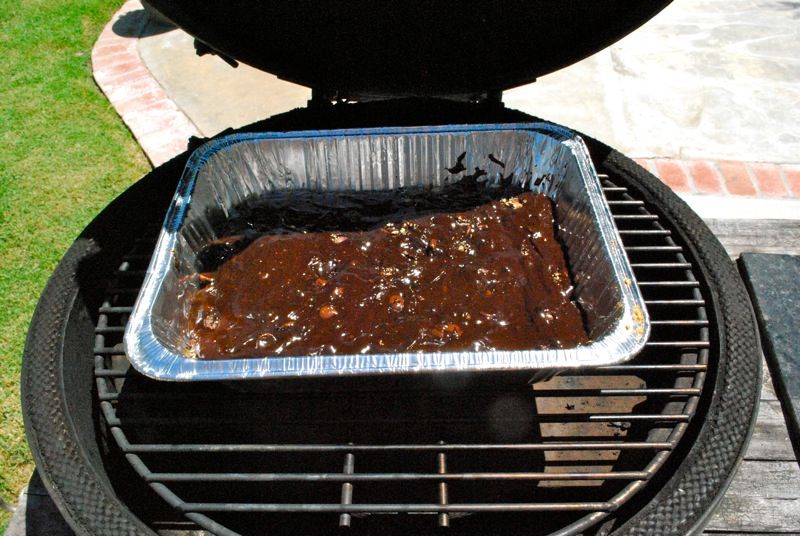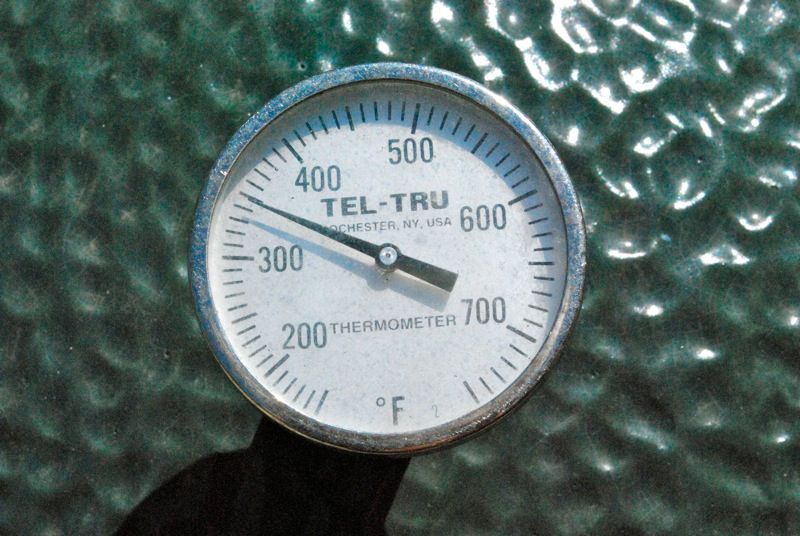 On to the Egg for 25-min. @350*
Ready to make the Carmel Wine Sauce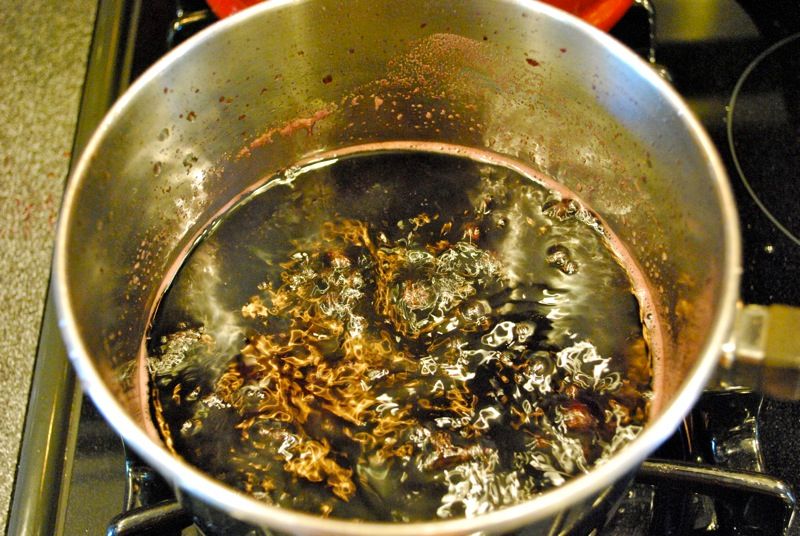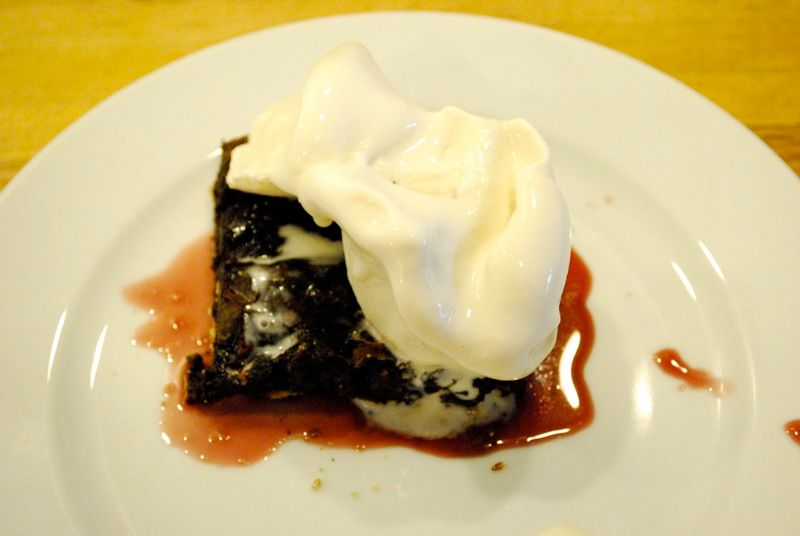 Served with French Vanilla Ice cream
This was a wonderful desert Thank You David and Jennifer Hill
Recipe:
Pretzel-Bacon Crusted Brownies
with Caramel Wine Sauce
David and Jennifer Hill
Fair Oaks, CA
Prep time: 30 mins
Cook time: 40 mins
Total time: 1 hour 10 mins
Serves: 8
When we bake on the EGG, we like to set it up for indirect cooking, burn off most of the white smoke to control the smoke flavor and create desserts that have a bottom crust or layer (like an upside down cake) to block the main part of the dessert (in this case a brownie).

Ingredients
1 1/2 Cups Crushed Pretzels (I used a Cuisinart)
1/3 Cup Melted Butter
3 Tbsp sugar
2 Tbsp of Cooked, Crumbled Bacon
1 Package Brownie Mix
2 Tbsp Cocoa
1 Tbsp Jack Daniels (optional)
2 Eggs
2/3 Cup Vegetable Oil
1/4 Cup Water
9 x 13? pan (foil if cooking on the grill)
Caramel Red Wine Sauce*
Whipped Cream

Instructions

1.Preheat oven to 350°F or stabilize the grill for indirect cooking at 350°F.
2.Mix the crushed pretzels, sugar and butter in a small bowl. Press into the bottom of the pan.
3.Bake for 10 minutes at 350°F until crust is just set.
4.Sprinkle cooked bacon over the top evenly.
5.Make Brownies according to directions with eggs, oil and water and adding the cocoa and optional Jack Daniels. Mix until just combined.
6.Spread brownie batter evenly over the top of the crust.
7.Bake for about 20 to 25 minutes or until the brownies are baked (a knife comes out clean when inserted into the middle.
8.Let cool and serve with Caramel Red Wine Sauce (see below) and whipped cream.
Notes
Caramel Red Wine Sauce:
Mix 1 1/2 Cups Sugar, 1 1/2 Tbsp Light Corn Syrup and 1/3 Cup water in a medium saucepan. Bring to a boil and simmer until golden brown (but not burnt!) Cover the pot with saran wrap during the simmer (or a tight lid) and the sugar crystals will melt from the sides of the pan. Remove the wrap with tongs to avoid burning yourself. Add 2 Cups of Cabernet Sauvignon and cook down until reduced by about half. Add 1/2 tsp salt and 1/2 tsp vanilla.
Thanks for looking
Ross