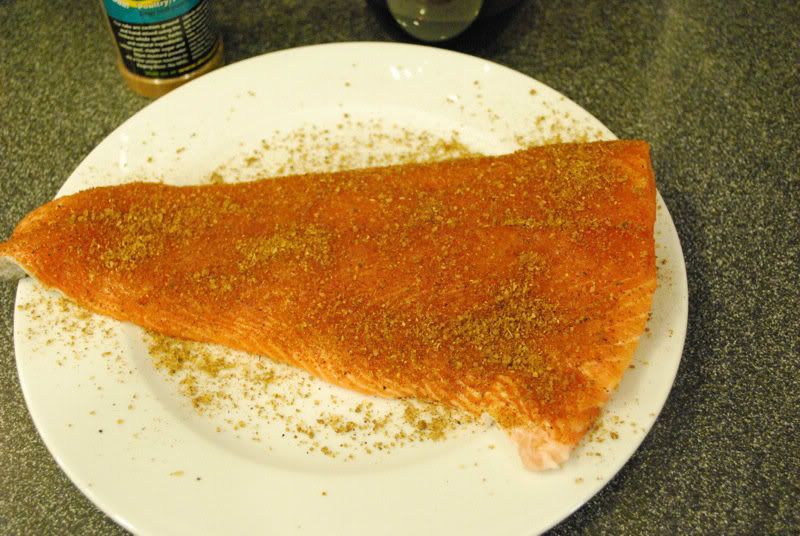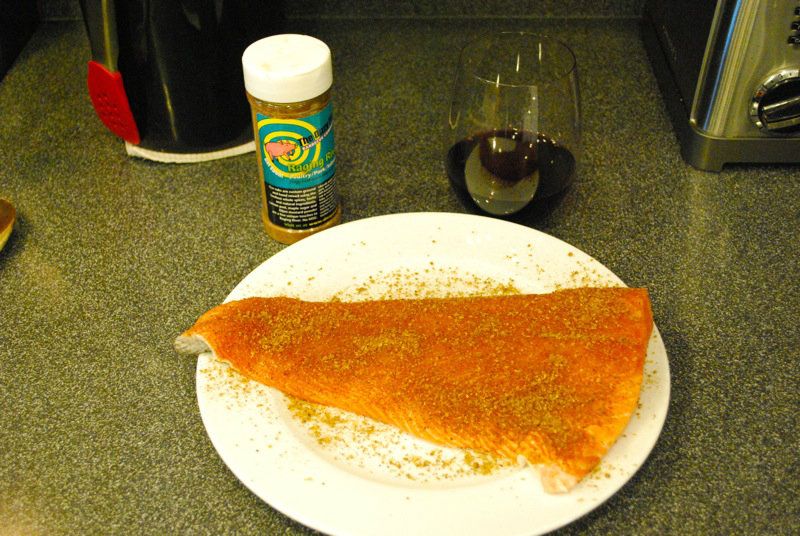 I picked up some fresh Salmon at the market and gave
it a good rub of Dizzy pig's Raging River Rub.
Got the Himalayan Salt Block to 400*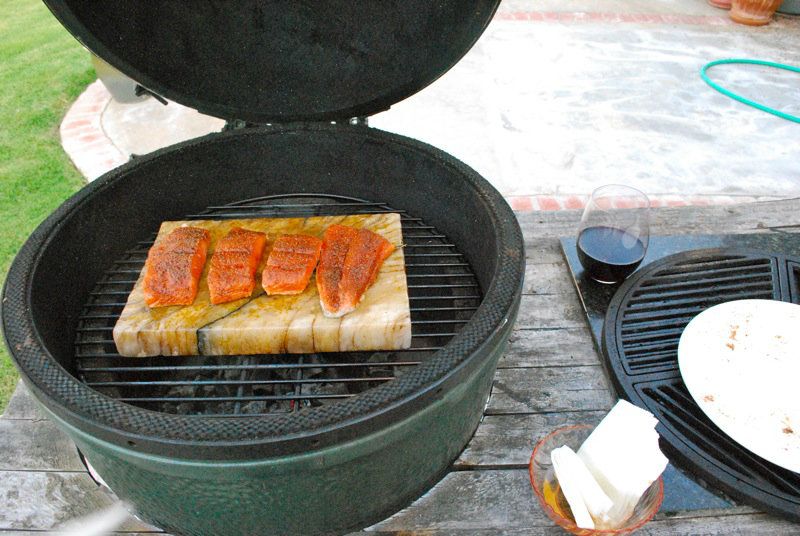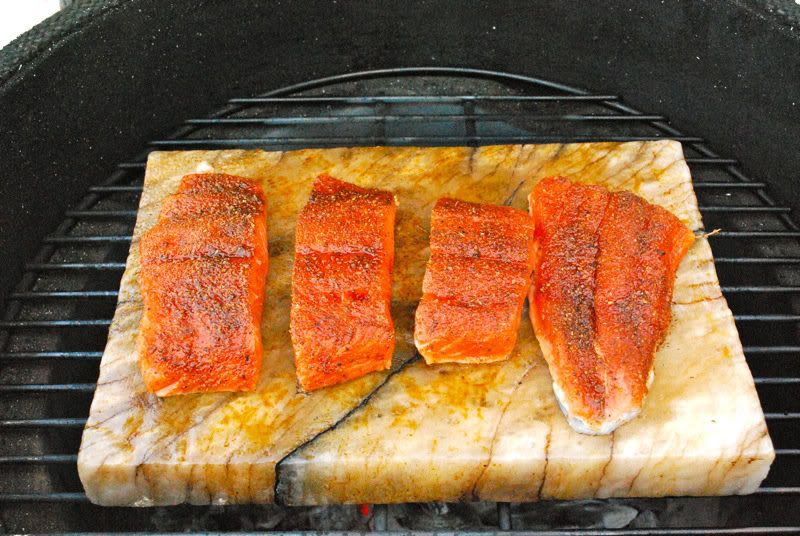 4-min. turned and 3 more min.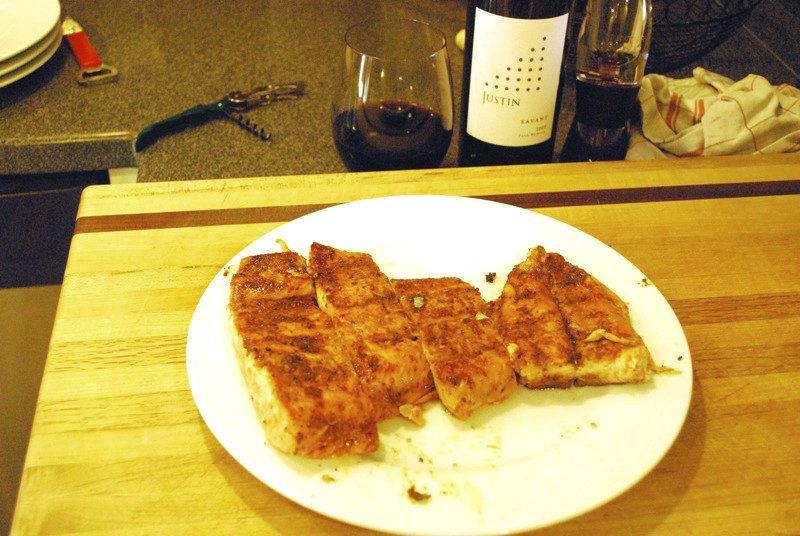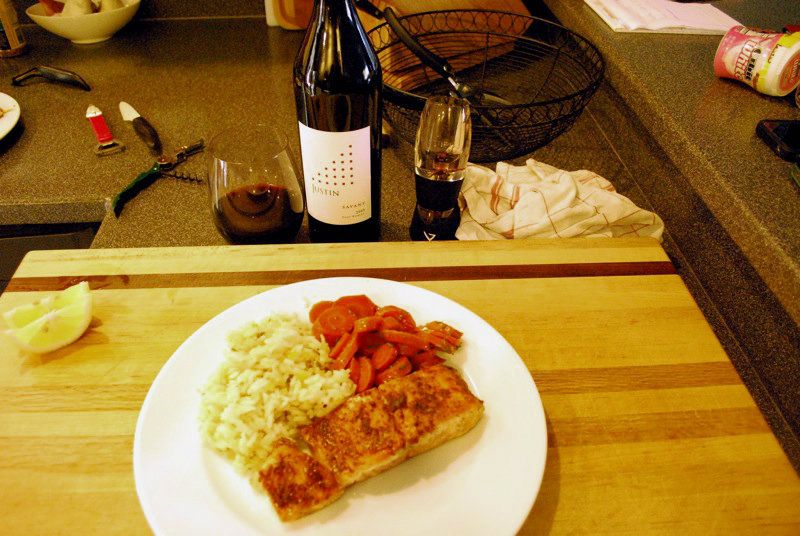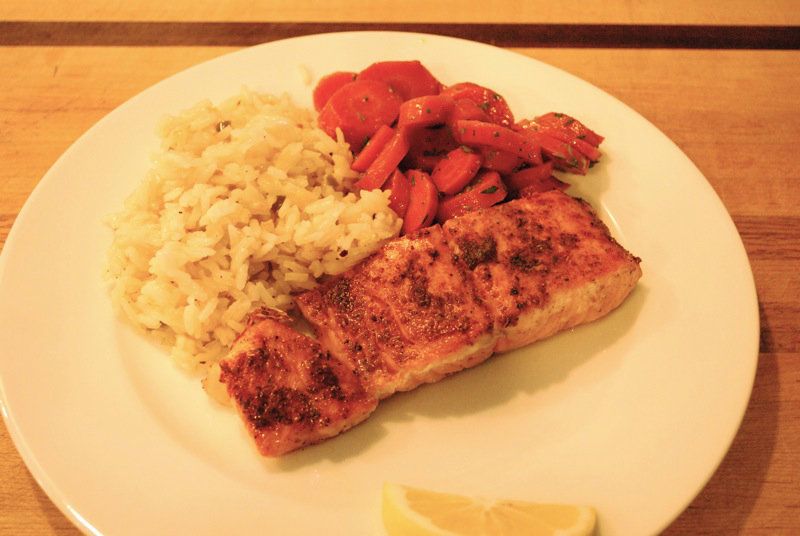 Served with Jackie's market basket rice (rice cooked with herbs
the garden veg from the refrigerator and some chicken stock.
Glazed Carrots cooked in Ginger Ale.It was a wonderful
and satisfying dinner
Thanks for looking

Ross