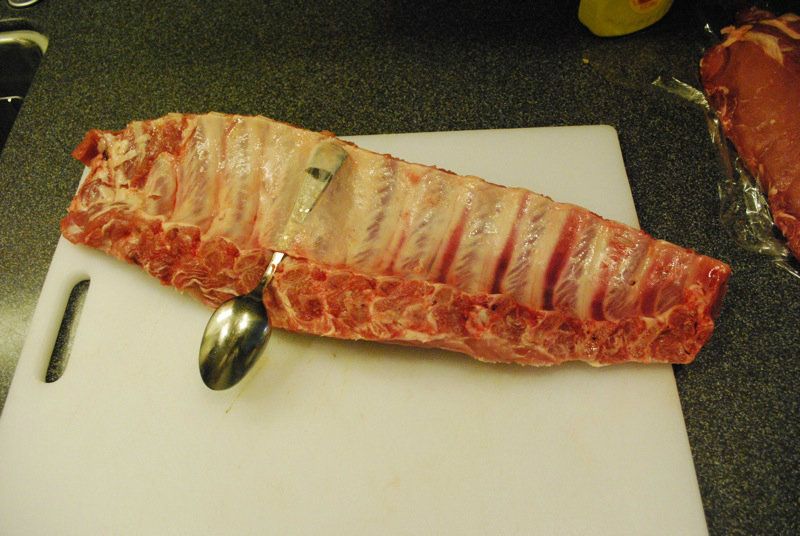 Started with pulling the Membrain from the back of the BB
This BB has a rub that made I made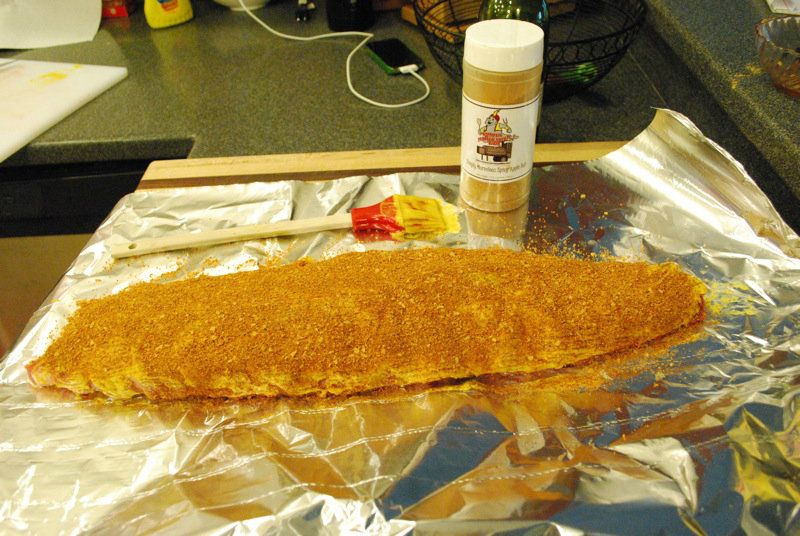 This rack has Simply Marvelous Spicy Apple BBQ Rub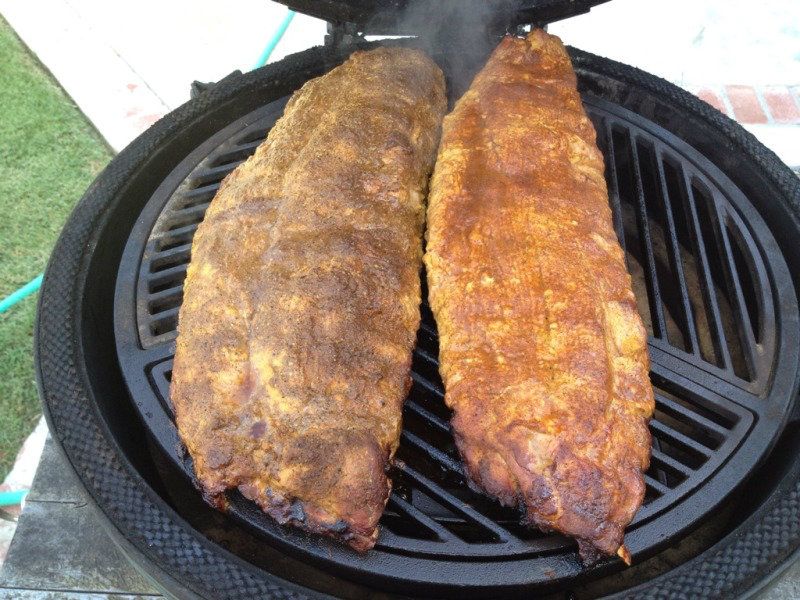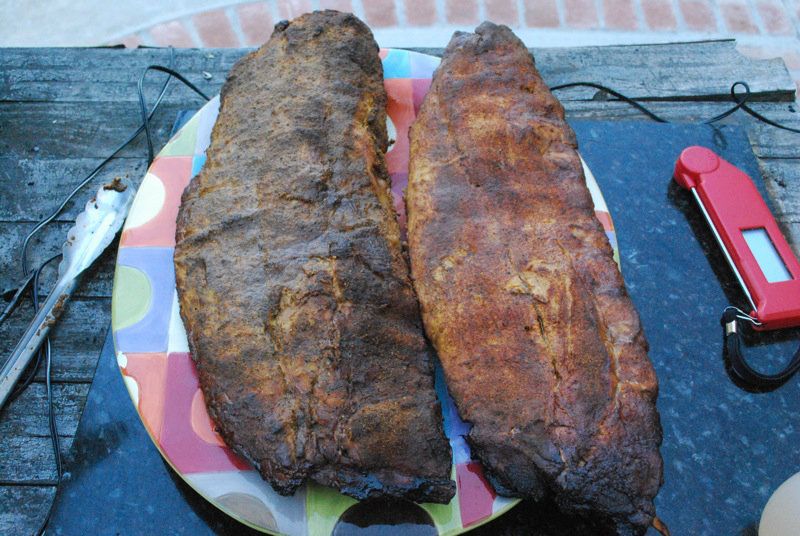 On the Grill @225* for 5hr. indirect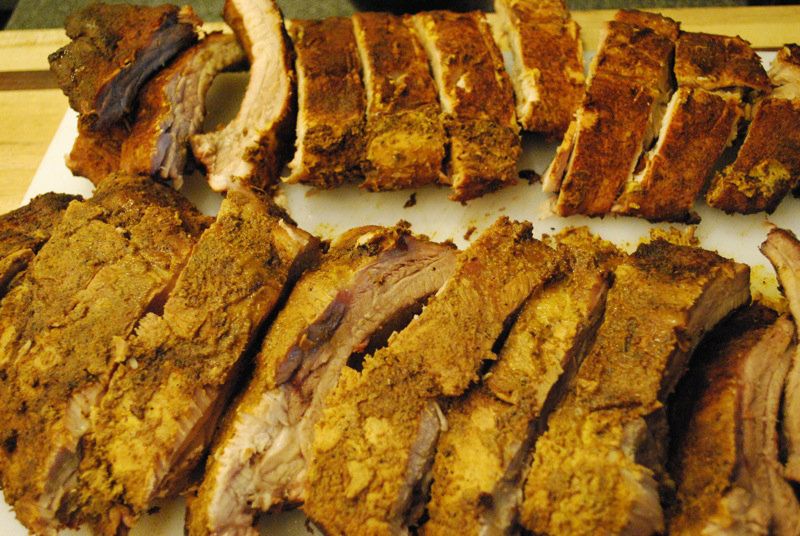 Ready to be served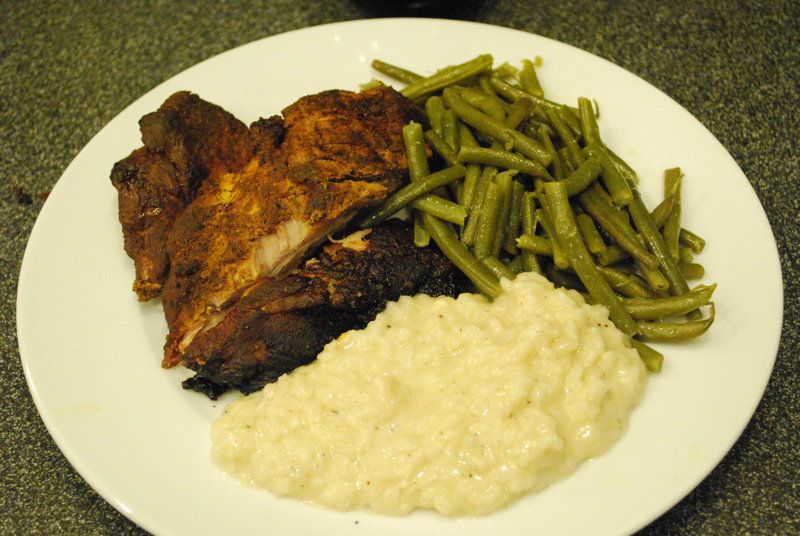 Served with Jackie's Creamy Parmesan Risotto this was a
wonderful meal
Recipe: Creamy Parmesan Risotto
INGREDIENTS
5
cups hot good-quality chicken broth
14 cup butter (no substitutes)
1
large onion, finely chopped
1/2
cup dry white wine
1 to 2
tablespoon chopped fresh garlic
1 1/2
cups arborio rice
3
tablespoons butter
1/2
grated parmesan cheese (can use less)
2 to 3
tablespoons finely chopped fresh parsley
salt and black pepper
INSTRUCTIONS
1.
Bring the chicken broth to a boil in a saucepan;
reduce the heat, to low and cover the
saucepan to keep hot.
2.
In another heavy-bottomed saucepan
melt 1/4 cup butter over medium-low
heat, add in onion and saute until very
tender but not brown (about 8-10 minutes).
3.
Add in garlic and stir for about 2 minutes.
4.
Increase heat slightly and add in the rice; stir for 1 minute.
5.
Slowly add in 1-1/2 cups hot broth with a ladle;
boil gently, stirring until the broth is absorbed.
6.
Add in another 1 cup broth, and stir until absorbed.
7.
Add in 1/2 cup broth at a time allowing the
broth to absorb before adding in another 1/2 cu
(do this until you have used up all of the broth)
stirring frequently until the rice is tender and
creamy (this should take between 25-30 minutes).
8.
Stir in 3 tablespoons butter and 1-1/4 cup
(or less) grated Parmesan cheese;
Season with salt and peppe
10.
Transfer to a bowl and sprinkle with
Rub recipe: 1 T Kosher Salt
1 T Brown sugar 2 t Pepper 2 t ground Cumin
2 t Garlic powder 1 1/4 t Paprika
3/4 t ground Fennel 1/8 t Cayenne pepper
Thanks for looking


Ross