I haven't posted for a wile, I had a bout of
Congestive Heart Failure all is well now I'm on the mend.
We were invited to Jackie's niece for Christmas
dinner they asked if I would cook a Prime Rib
on the Egg our hole family loves the way I do it.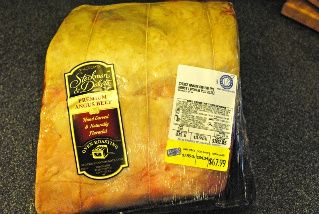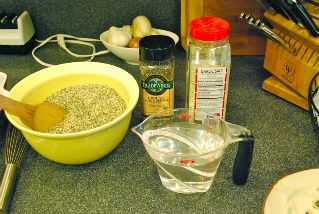 2 C Pepper, 2 C Garlic Salt, and 2 C Water mix well and
With the crust on Roast on a rack with onions, celery,
and
carrots, and Red Wine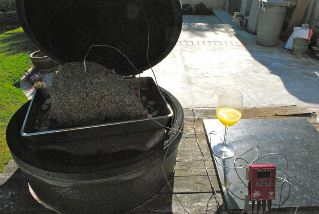 On the Egg indirect @325* for 17-min. to 20-min. a LB.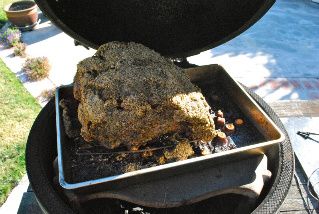 Pulled @ 125* interior it well still cook as we travel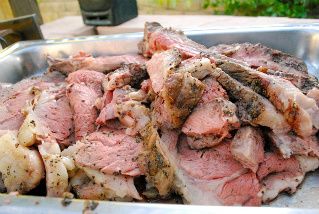 Ready for the crowed, this turned out to be the best