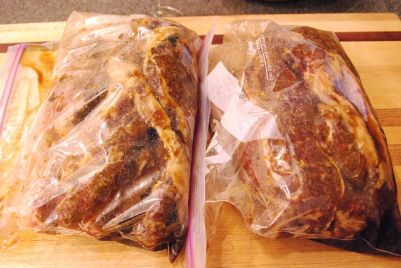 4-lbs. Beef Short Ribs that have been marinating for 5-hrs.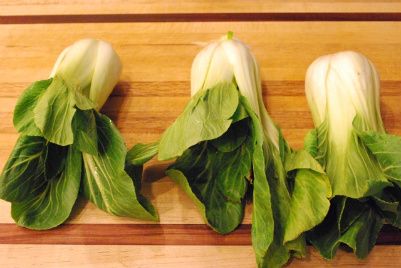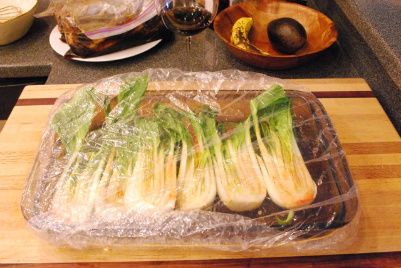 Baby Bok Choy halved marinating in it's grilling sauce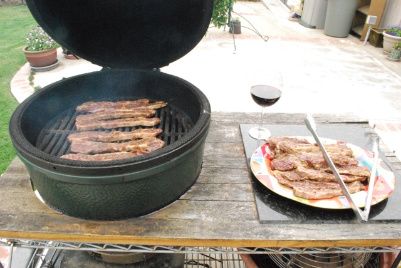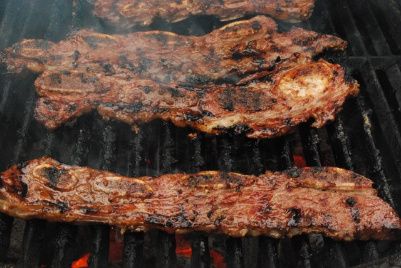 On the Egg @425* for 3-min. a side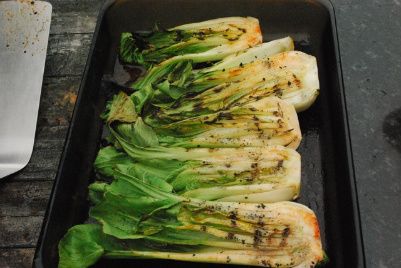 Baby Bok Choy on the grill for 3-min. @ 425* for 3-min.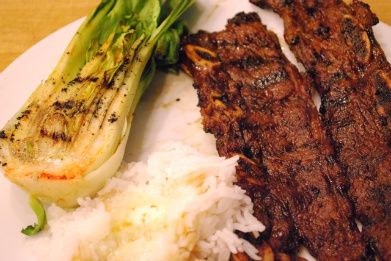 Served with White Rice, Butter, and Soy Sauce.
via Food Network

4 heads baby bok choy, halved lengthwise
and cleaned
1/4 cup rice wine vinegar
1 tablespoon
chili paste
Salt and pepper
1 tablespoon vegetable oil

2 scallions, chopped
2 tablespoons sesame seeds, plus
more for garnish
lime wedges, for garnish
In a large bowl, combine vinegar and chili paste
and season with salt and pepper. Whisk in oil.
Stir in scallions and sesame seeds. Add the
bok choy and toss to coat. Chill for 15-20 minutes.
Prepare the grill. Lay the bok choy halves
on hot grill, cut sides down. Grill 2 to 5 minutes
until crisp tender. Serve with additional sesame seeds
and lime wedges.

Thanks for looking

Ross