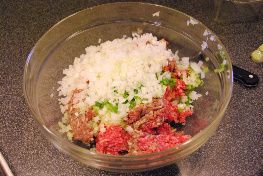 1.5 lb. ground chuck, 1 stalk celery, 1/2 green pepper, 1/2 onion.
All finely chopped.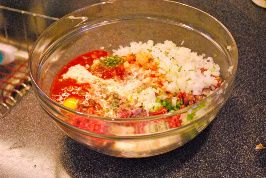 All the other ingredients: 2 sprigs fresh oregano, 3/4C oatmeal,
1/2t salt, 1T black pepper, 1T white pepper, 1T red pepper,
,2 eggs 5.5 oz tomato juice, 5oz evaporated milk.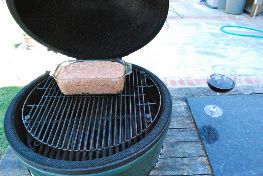 On the Egg for 1hr. @ 275*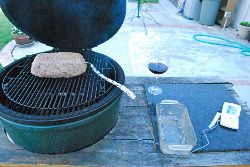 Drained the juice's, took a knife around the inside of the loaf pan
and inverted the meatloaf on to the grill for another hour
@ 275* or internal temp. 165*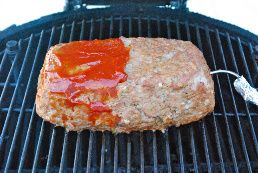 Added some ketchup to half the loaf @ 45-min.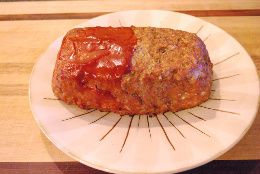 After 15-min. pulled to rest for 5-min.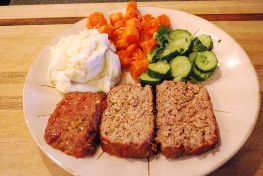 Served with garlic mashed potatoes, Zucchini, and carrots.
This turned out wonderfully good.
Thanks for looking
Ross