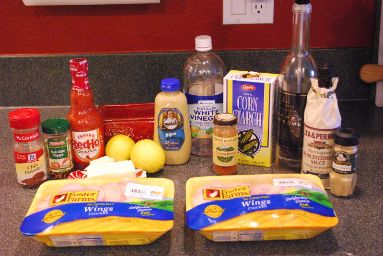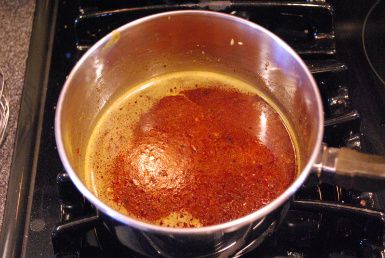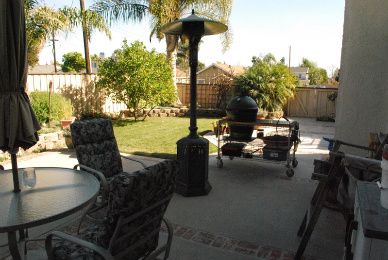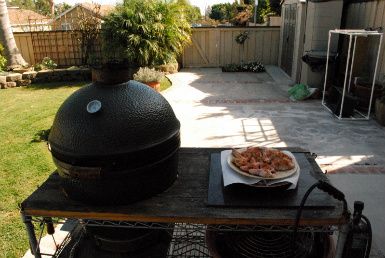 It was a beautiful day in Ventura
today.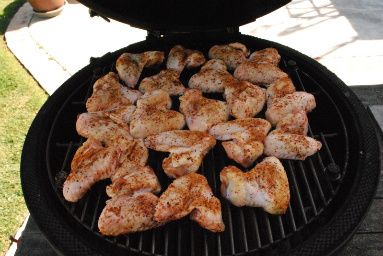 Put Richard's Holy Smokin Chipotle seasoning on
the wings. The Green Egg @ 325*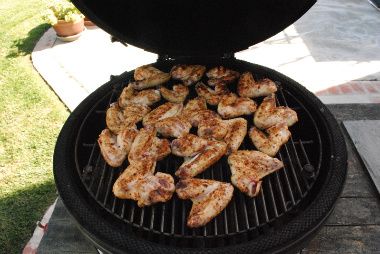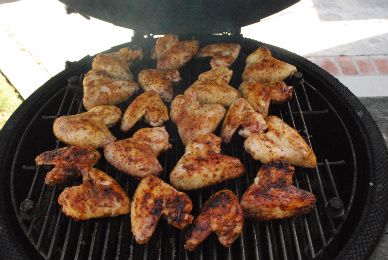 Turned @ 15-min intervals for 1-hr.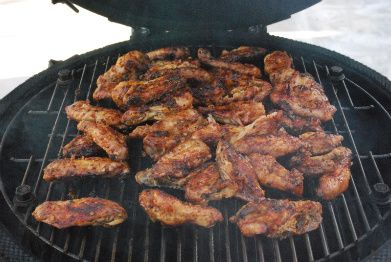 After reading Thirdeye's Blog on Chicken Wings, I cut
them into drummettes and wingettes and dipped
them into "The" Chicken Wings Sauce for 15-min. on the grill.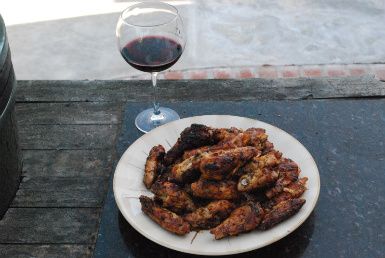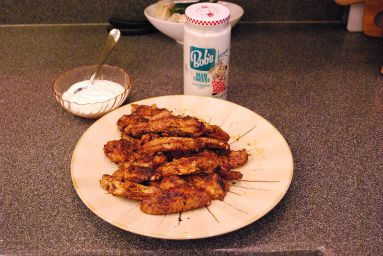 Served with Bobs Big Boy Blue cheese dressing. Everybody
loved them Thanks AZRP for the Sauce recipe.
"The" Chicken Wings Recipe: