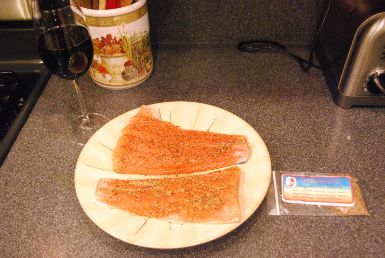 With of course using Richard's Holy Smokin' Chipotle
Spice,
Jackie and I love this.
It gets dark early and after today it well get dark a hour
earlier,
I had to pull out my Soft Light.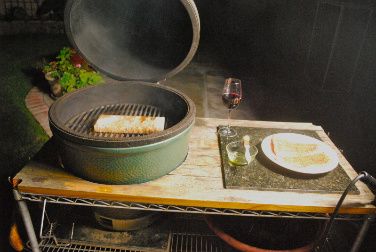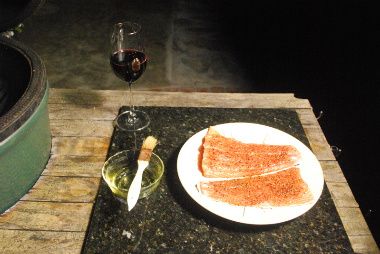 Painted the Salt Block with Grape Seed Oil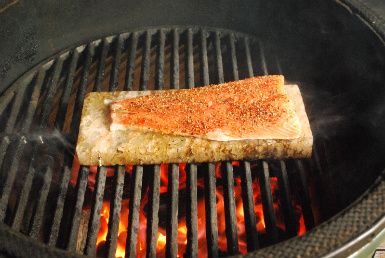 One at a time I grilled them skin side down for 3-min.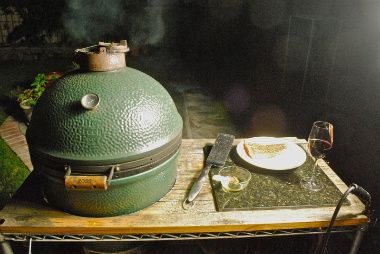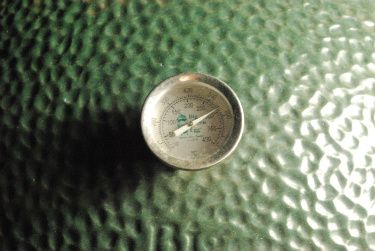 Then turned it over for 2-min. on the other side.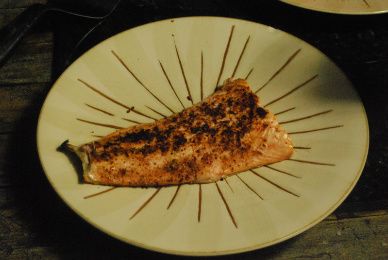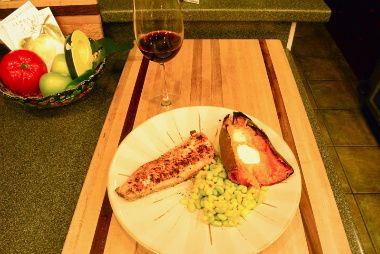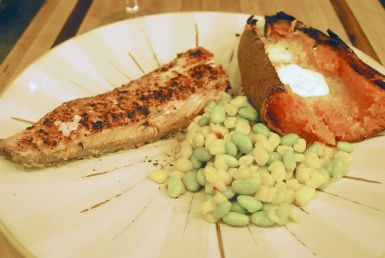 Served with Baked Yam and Soyatash. This was another