My wife Jackie asked me last week what I wanted
for my 72nd. Birthday Dinner, I said
Smoked Brisket,
Cowboy Beans, Cold Slaw, and Carrot Cake.
Thats two for me to cook and two for her.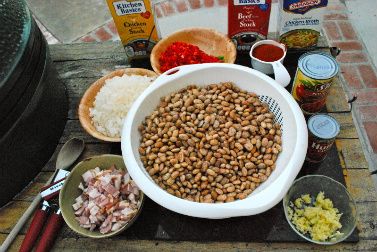 I started out cooking the Beans Friday afternoon after
I got off work. Recipe to fallow.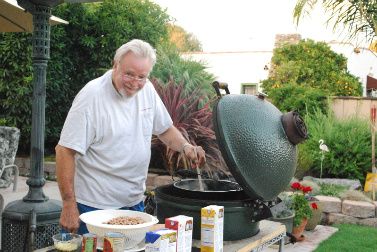 Put the CI DO on the grid at 325* direct, started
with the bacon then onion, red and green
bell pepper, Broth and beans. It took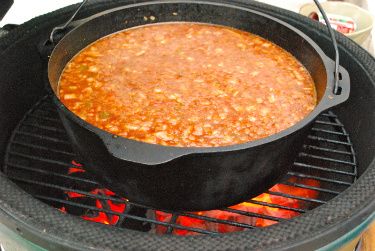 Simmered for 2-hrs, then added 4 ham hocks.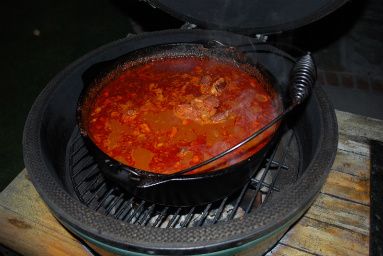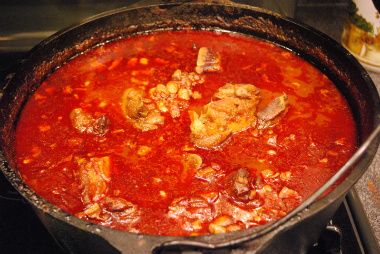 Ready to serve on Sunday.
I injected a 12.7-lb. Brisket with 32oz.of beef stock
that I cooked down to 16-oz. and 3/4C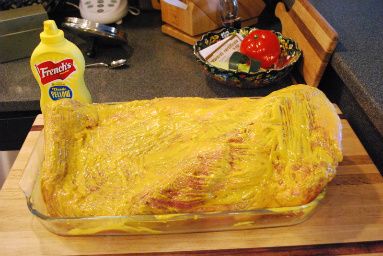 Slathered with mustard and rubbed with
Simply Marvelous Sweet and Spicy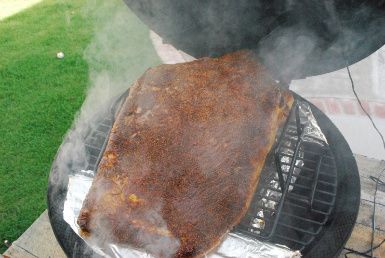 On the Egg @ 215* grid, draped over a rib rack for a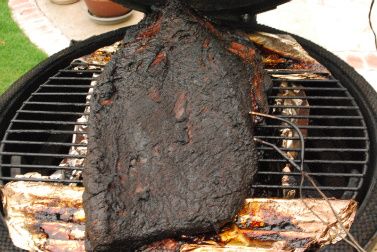 When I got up @ 630 am. I removed the rib rack, started
spraying the beast with apple cider apple juice mixture
every 30-min.
Pulled at 2pm separated the point
and flat wrapped the flat in foil and broth
and put in the cooler for 2-hrs.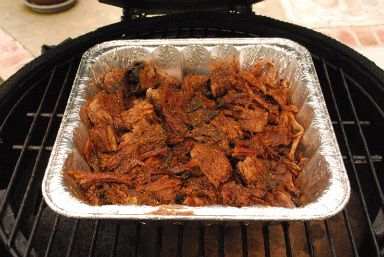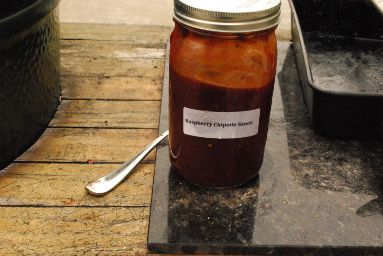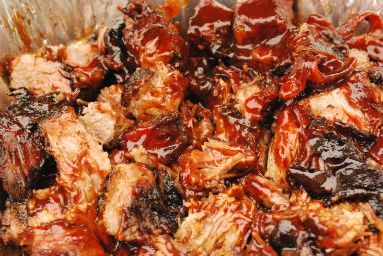 Made some Burnet Ends with the point @ 325* ,
Simply Marvelous Sweet and Spicy and SM
Raspberry Chipolte Sauce.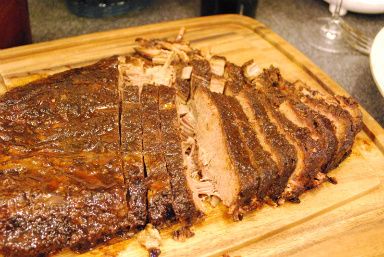 The Brisket was Tasty, Tender, and Moist, served
with beans cold slaw and carrot cake.
This was
a wonderful Birthday
Thanks to my wife and best friend
Jackie who helped me with this meal
Recipe:

"Cowboy Beans" or Ranch Beans or whatever.

2 Lbs. pinto beans, rinsed sorted and soaked
overnight (or quick soak. Boil for 2 minutes
and let stand 1 hour and drain and rinse.)
1/2 stick of butter
1/2 pound bacon, diced
1 onion, chopped
2 bell pepper, finely chopped
1 14.5 oz.. diced tomatoes with juice
3 to 4 cloves garlic, minced
3/4 cup chili powder
1/2 to 1 tsp cayenne pepper (depending on your taste)
1 - 6 oz. can tomato paste
1 cup chopped cilantro
2 qts. chicken broth, 1 beef the kind you get at the market
Melt butter in large pot or dutch oven. Add bacon
and next 4 ingredients and saute' for about 4 or 5 minutes
until vegies are tender but not burned. Add cilantro,
chili powder, cayenne and tomato paste and cook
about 3 minutes. Add beans, broth, salt and pepper
to taste, bring to boil then lower heat and
simmer 1 1/2 to 2 hours or 'til beans are tender.
During this time liquid smoke (remember, a little of this
stuff goes a long way) and tabasco and adjust
seasonings to taste. If you want this thicker you can
mash beans against the side of the pot to thicken.