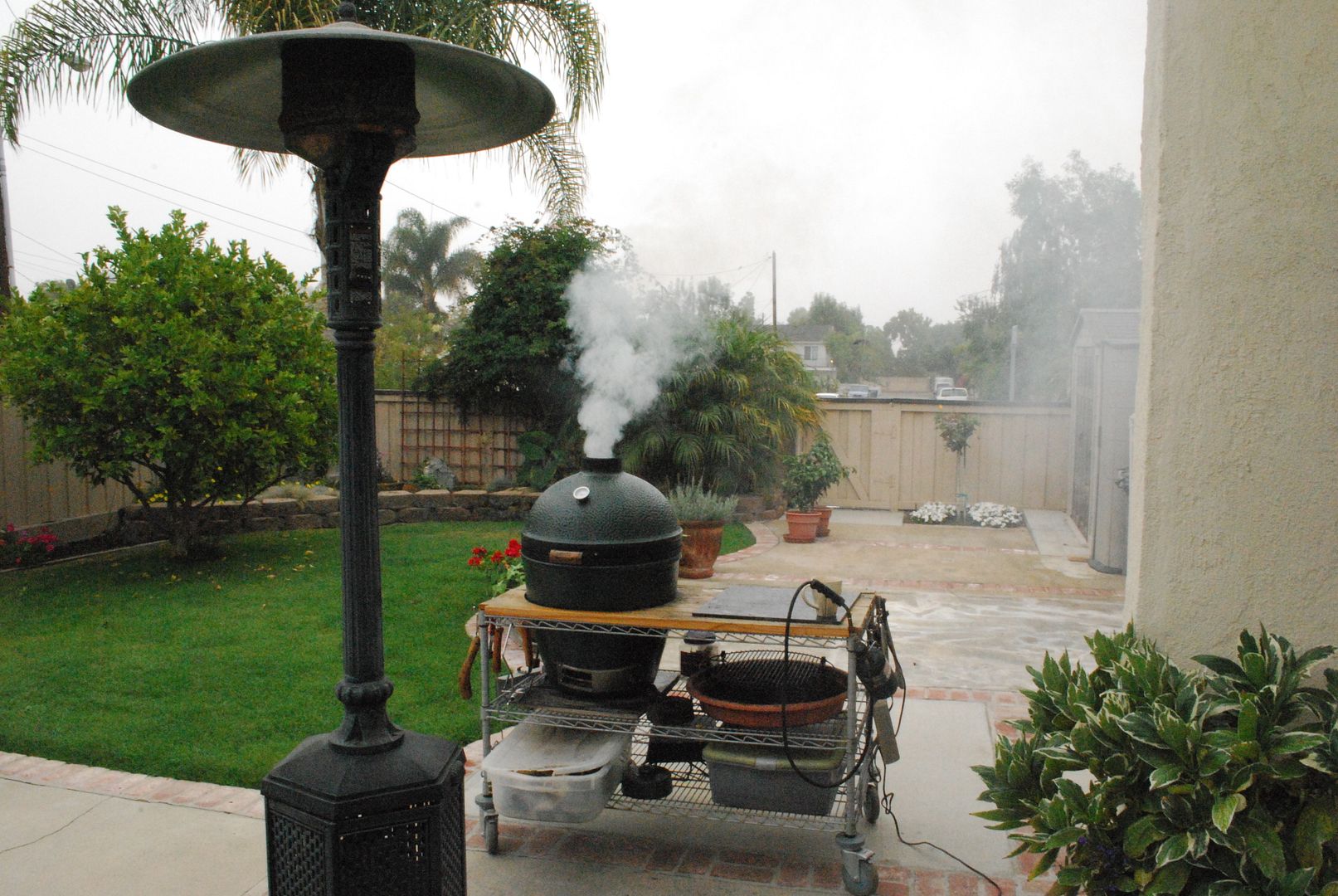 This morning was overcast with the Marine Layer in.
I just got some of Simply Marvelous Spicy Apple Rub
from Steph so I thought I would try some
Smoked Chicken. Fired up the Egg too do
a cool smoke with Hickory and Apple wood.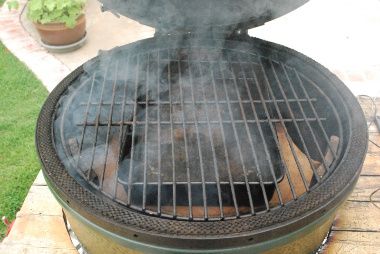 Filled the drip pan with Apple juice to help keep moisture
and also not get the smoke taste from burnt chicken fat.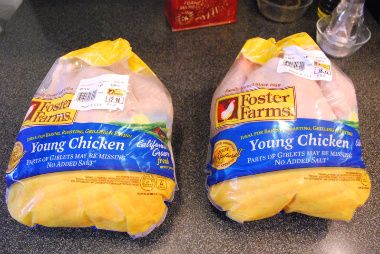 Went to Albertsons Market and picked up two 5.5 lb. chickens.
Rubbed them with the Spicy Apple Rub inside and out, and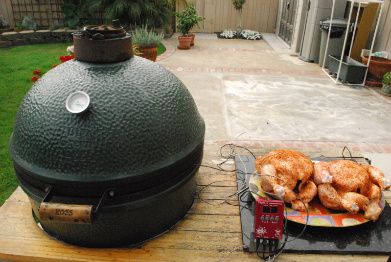 Put the two chickens in the Egg @165* @ 9:30 am.
By 10 am. the the Sun started to poke thru. In the upper
middle of of the last picture you can see
Pigeon Flying right to left
By 4:30 pm 6-hrs. interior breast temp. @150*.
@ 5:45 pm I ramped up the done temp. to 250*.
@ 7 pm. 9.5 hrs I pulled the chickens internal temp. @170*.
Let rest for 1-hr. and sliced into it, tasty and moist,
this well make some great Chicken salads
for lunch next week the rest for snacks
and diner during the Week. The Apple Smoked Chicken
was wonderful and spicy. You should try this Rub

Thanks Steph.
http://simplymarvelousbbq.com/store