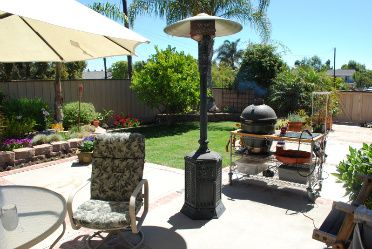 It was a beautiful Day in Ventura today, mowed the lawn
edged it and cleaned the patio. Now for the Ribs.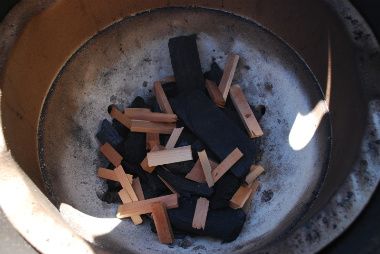 Intermingled some cherry wood with the Royal Oak Lump.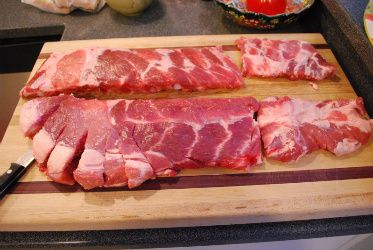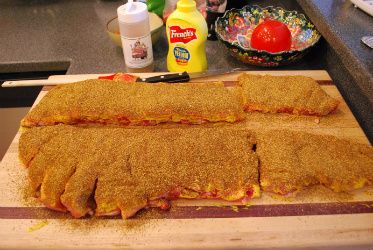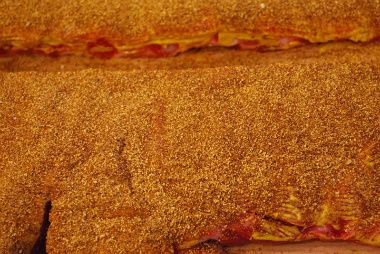 Spare Ribs with Mustard and Simply Marvelous Sweet and
Spicy Rub.
Egg @ 240* dome.
225* @ the grid.
Ribs over a drip pan with Apple cider and apple juice.
The trimmed ends on a raised grid.
Spritzed with apple and apple cider juice every hour.
My Sous-Chef Sadie our almost 5 year old Cockapoo.
The trimmed ends came off @ 3-hrs.
Pulled the spares @ 5-hrs.
Carved.
Jackie made a Top Roman salad.
These were some wonderful Spare Ribs, Thanks Steph at
Simply Marvelous.
Recipe for Jackie's Top Roman Salad