I did this cook in November 2009
Four racks of pork spare ribs. I like them better than baby backs
Probably because they come from the chest above the belly, they
just have more flavor
First I remove the membrane from the bottom of the rack I stick
a spoon underneath the membrane and pull it up, sometimes
you can get the hole thing pulled in one motion
Dusted them with Simply Marvelous Season all
Wrapped in foil
Put in the refrigerator overnight I leave them in there until just
before I smoke them
I fire up the Egg with a Mapp torch
In four places 12, 3, 6, 9 o'clock
After the Egg got up to 250* I added Cherry wood
Set the Temperature 250* dome temp.
Closed the bottom vent to about 1/4 in.
Two racks on the bottom grid
Two more on the raised grid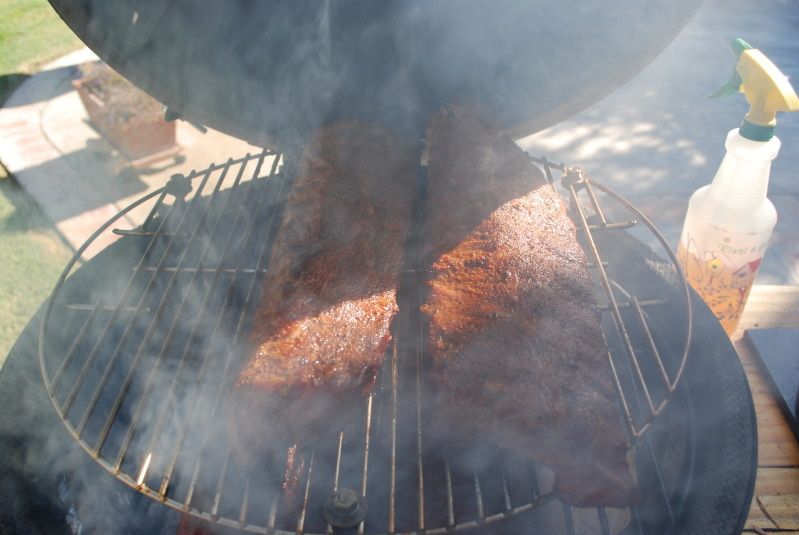 Misted with a 50-50% mixture of apple juice and apple cider
vinegar every hour.
After two hours
After three hours
Four and a half hours ready to mop
Mopped with Simply marvelous Secret Cherry Sauce
after 30-min.
Served with Pinquito Beans. A delicious meal
Recipe for Pinquito Beans:
Ross