Sauced with Simply Marvelous Original BBQ Sauce and Simply Marvelous Secret Cherry Sauce.
Pulled pork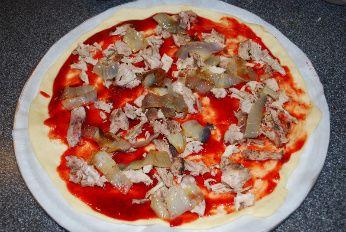 Caramelized red onions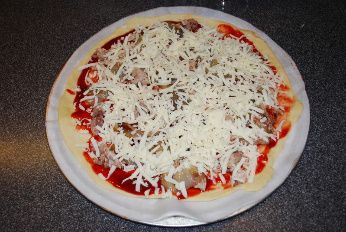 Mozzarella Cheese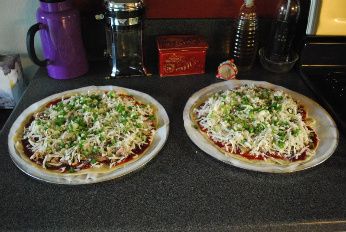 Oh buy the way I made two pizza added green onion and Italian herbs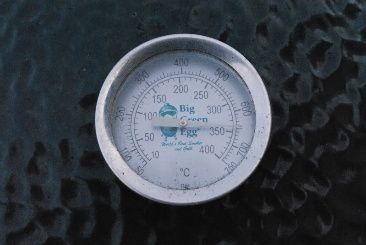 Egg Temp @ 650*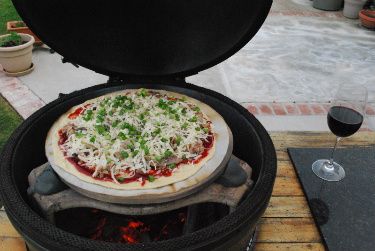 On the Egg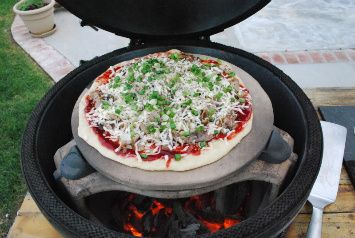 Pulled the parchment paper @ 1-min.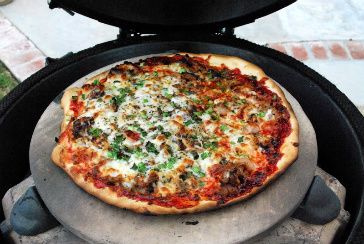 Pulled pizza @ 9-min.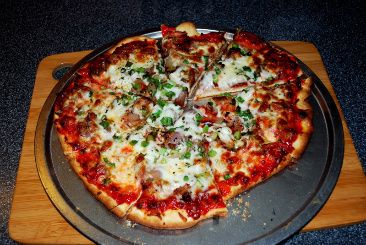 A tasty thin crust pizza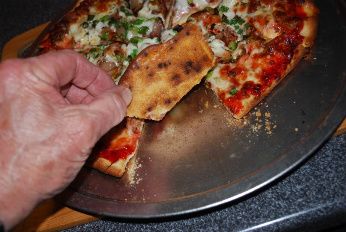 Perfect on the bottom